CARBONDALE — Gov. J.B. Pritzker made his first moves to reshape the seven-member governing board of Southern Illinois University on Tuesday by removing trustees Tom Britton and Marsha Ryan, both of Carbondale.
Britton and Ryan were both appointed by former Gov. Bruce Rauner, but were never officially confirmed by the Illinois Senate.
CARBONDALE — On Friday, Feb. 1, the Southern Illinois University Board of Trustees held a retreat that members called "refreshing," "positive,…
That allowed Pritzker to replace them well before the end of their six-year terms on the board. Three other trustees, whose six-year terms are expiring, could also be replaced by Pritzker, or be reappointed.
Pritzker did not announce replacements for Britton and Ryan on Tuesday, nor did he provide any reasoning for their removals.
"The administration withdrew appointments to the SIU board that were made by the prior administration. Governor Pritzker looks forward to appointing members to the board that will help carry out his vision for higher education," wrote Pritzker's press secretary, Jordan Abudayyeh, in a statement Tuesday afternoon.
According to documents filed with Illinois Secretary of State Jesse White, Britton and Ryan's board appointments are withdrawn effective at 5 p.m. Tuesday.
Britton was alerted to his dismissal Tuesday morning when he saw the documents in an article by the SIU Carbondale campus newspaper, The Daily Egyptian. Ryan said she found out from contacts who had viewed the documents.
Both trustees expressed disappointment at not being able to continue the positive momentum they feel is building on the board.

You have free articles remaining.
"We had begun to solve the leadership issues. We separated the university from President Dunn, appointed a good interim and weathered the storm with the tragic loss of Dr. Montemagno," said Britton, who was appointed this past April. "We had a real cohesive group at the end, and it disappoints me that I won't be a part of that."
The Board was thrown into tumult last year when internal emails revealed then-SIU President Randy Dunn colluded with SIU Edwardsville Chancellor Randy Pembrook to advance a proposal that would have shifted $5.1 million from the Carbondale campus to Edwardsville.
CARBONDALE — Shortly after the Southern Illinois University Board of Trustees voted down a proposal to shift millions of dollars to the Edward…
He also helped Pembrook build political support for legislation that would have split the SIU system into separate Carbondale and Edwardsville campuses, all while keeping some members of the SIU Board of Trustees in the dark.
However, he included Trustee Amy Sholar in several controversial emails — discussing his criticisms of then-SIUC Chancellor Carlo Montemagno, his efforts to build political support for the reallocation vote, and his and Sholar's support of the campus split legislation.
But the perceived allegiances that were so divisive on the board last year appeared to fade in recent meetings.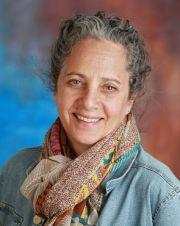 "We created an environment on the board where we could move forward, think strategically and position ourselves for success, university wide," said Ryan, who was appointed in January of 2017.
Looking forward, Ryan and Britton both encouraged their successors to put the university system above allegiance to any campus.
"We need to look for opportunities to work together, and take advantage of the political power that we gain by being a system, rather than two standalone institutions," Britton said.
Britton, a retired SIU School of Law professor, will continue looking for opportunities to serve the public, he said. Ryan, a physician, is set to retire from her medical practice at the end of this week. But she doesn't expect she'll be flush with free time.
"I joke that I started out with 37 jobs, and with my retirement from my practice of medicine I was down to 36. Now I'm down to 35," Ryan said.