CARBONDALE — The Southern Illinois University Carbondale Student Center bowling alley reverberated with thunderous din on Thursday afternoon as dozens of lively prospective students from China tried their hand at bowling.
The 63 students from Northeast Normal University in China are visiting SIU for a two-week summer program to learn about what the campus and the Southern Illinois region have to offer.
Prospective student Snow Guo called the bowling excursion his favorite activity since he arrived in Southern Illinois earlier this week — in China, he said, bowling is prohibitively expensive.
"SIU is a fantastic school," he said. "The environment is really spectacular, especially the lake and the green trees … which makes me feel I really want to study here."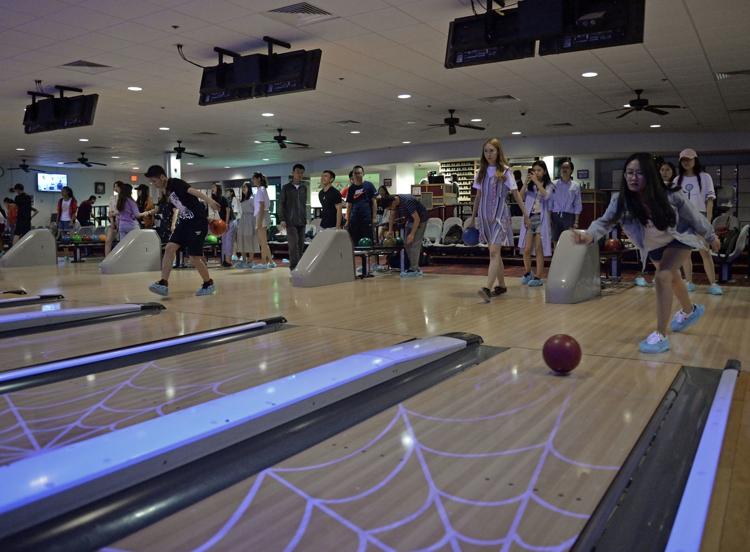 The summer program stems from a longstanding partnership between SIU and NENU. Since 1983, the two universities have offered joint exchange programs and have arranged visits for students.
The visiting students, all freshmen and sophomores, are enrolled in an accounting program that allows them to transfer to the SIU School of Accountancy after completing their first two years at NENU.
That 2-2 program has been offered since 2013; this past May, the first cohort of NENU students graduated from SIU.
Yi Lee, SIU Center for International Education partnerships coordinator, said it can be difficult for overseas students to choose from 5,000 U.S. universities and colleges based on what they've seen online and in glossy brochures.
"But this way, I feel like they really get to know a school," Lee said.
Lee said the past week has been jam-packed with activity, but also satisfying.
"Whenever I see the students' faces and they're happy to be here, as an educator, that is the greatest reward for me," Lee said.
You have free articles remaining.
Two nights ago, the prospective students attended a barbecue catered by Bandana's and had a water-balloon fight. It gave them a firsthand experience with American culture, Lee said.
"The kids said, 'We've seen this type of thing in TV shows, but it's one thing to see it, and completely different to experience it,'" Lee said. " … Everybody's really enjoying their time exploring and getting to know Carbondale and SIU."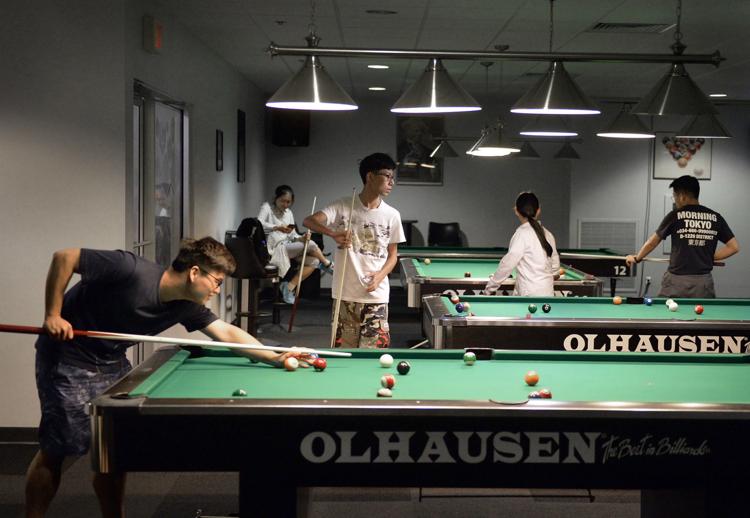 Simona Xia, a NENU student who plans to transfer to SIU in a year, said she was still getting the hang of bowling.
"I'm not quite good at it. But in the last few minutes, someone has taught me how to do it, and I'm on my way," Xia said.
Xia said she found Carbondale different than her hometown in China — for one thing, she said, there are fewer people. She was also struck by people's friendliness.
"You guys are very warm, very nice to us," Xia said. "I've enjoyed my days here very much."
About 20 of the students have already signed up to transfer to SIUC in the fall of 2019. Lee hopes to convince more along the way.
In an email, SIUC Executive Director of International Affairs Andrew Carver wrote that the Center for International Education plans to expand its summer programming to reel in more prospective students from around the world.
"I believe that SIUC sells itself once prospective students have experienced the quality of our academic programs and the welcoming spirit of Southern Illinois," Carver said.
The Center for International Education will host a closing ceremony for the prospective students on Aug. 2.