CARBONDALE — Southern Illinois University System President Randy Dunn has issued a response to a U.S. senator's questions regarding a late SIU School of Medicine researcher who reportedly injected an unapproved herpes vaccine into human subjects without appropriate oversight.
According to investigative reports by Kaiser Health News, SIU professor William Halford administered the experimental herpes vaccine to patients who were not enrolled in an approved study, without acquiring written consent from subjects, in a Holiday Inn Express and a Crowne Plaza Hotel in Springfield in 2013. He later moved his research to the Caribbean.
Halford died in June from cancer. SIU denied knowledge of his research practices, and an investigation by the university's Internal Review Board found "serious noncompliance with regulatory requirements."
Earlier this month, Senate Judiciary Committee Chairman Chuck Grassley, R-Iowa, sent a letter to Dunn asking what "corrective action" SIU had taken to ensure that such noncompliance would not occur again.
On Wednesday, Grassley's office provided a copy of Dunn's response, dated Jan. 18, 2018. A copy of the letter is available below. The full response contains a copy of the IRB's policies.
In his response, Dunn said the IRB reported the findings of its investigation to the Food and Drug Administration and the Office for Human Research Protections and that the university has also opened another investigation into Halford's activities through the school's Misconduct in Science Committee.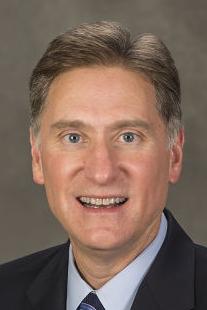 "SIU is committed to fully understanding the circumstances that led to the issue in question and has every intention of implementing corrective actions that are identified as necessary and appropriate, but until this investigation has concluded, it would be premature for SIU to attempt to finalize any corrective actions," Dunn said.
Grassley had also asked what process SIU follows after receiving a complaint about unapproved research, how many reports of unapproved research the university has received in the past five years, how many cases have resulted in an internal review and how many cases have resulted in referral to law enforcement.
Dunn said the IRB has received three reports alleging potential unapproved research in the last five years, including Halford's. In a 2013 case, the IRB determined that a respondent had engaged in unapproved research and "terminated respondent's research protocols, terminated respondent's research privileges, reported the findings to the SIU Misconduct in Science Committee, and reported the findings to the FDA and OHRP."
In the third case, which occurred in 2014, the IRB did not find noncompliance.
"As previously stated, the University takes this matter very seriously and continues to take steps to address it. The institution has a strong IRB review process for human subjects research under its purview and intends to implement any corrective actions identified as necessary and appropriate as a result of its review," Dunn said.