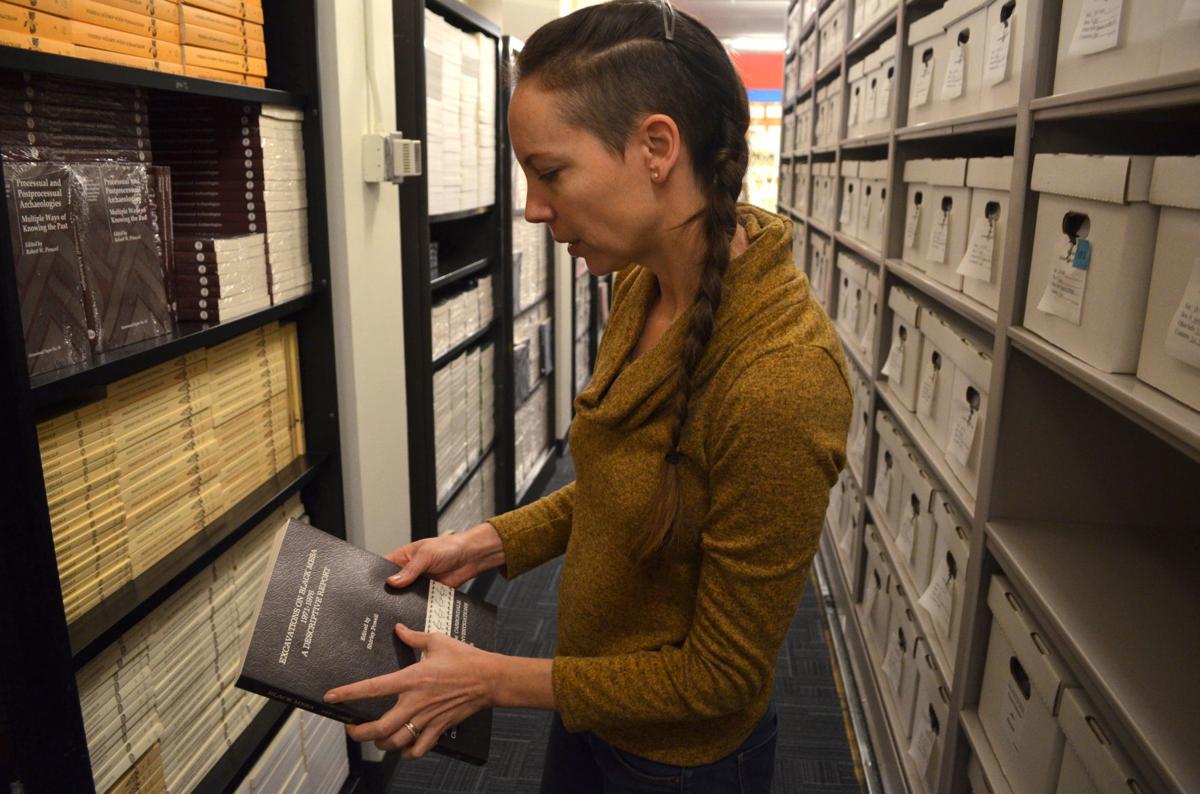 CARBONDALE — In the spiritual tradition of the Hopi Tribe, which, along with its Puebloan ancestors, has populated the American Southwest for centuries, death is the beginning of two journeys, "distinct but inseparable," according to former Hopi Tribal Archaeologist Kurt Dongoske.
There is a physical journey that brings the body back to "a oneness with the earth," Dongoske writes, and a contemporaneous spiritual journey, taking the soul to "a place where it finally resides."
For more than 200 Hopi and Navajo ancestors, the journey resumed this year after a long and painful interruption, including a pit stop in Carbondale.
From 1977 to 1983, Southern Illinois University Carbondale led a massive series of archaeological digs at Black Mesa, in Northern Arizona, where Peabody Energy leased land from the Navajo Nation and the Hopi Tribe to strip mine for coal.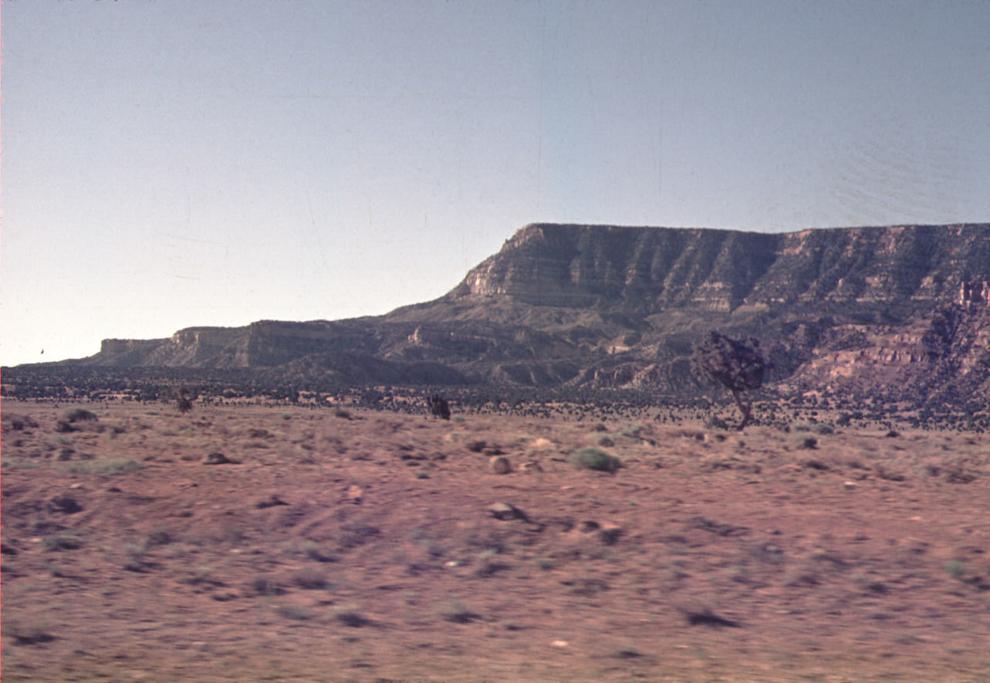 Because Peabody was working on reservation land, it was required by the National Historic Preservation Act to search for, remove and preserve Native American remains and relics.
As the mine grew, the project became one of the largest in the history of North American archaeological fieldwork, according to SIUC, employing hundreds of people, identifying nearly 2,500 archaeological sites across about 100 square miles of the mesa, and unearthing several million Navajo, Hopi and ancient Puebloan and prehistoric artifacts, some as much as 8,000 years old, as well as the 200-plus skeletons.
The items were placed in the temporary care of SIUC. But their return to Native American hands has been slowed by politics and logistics.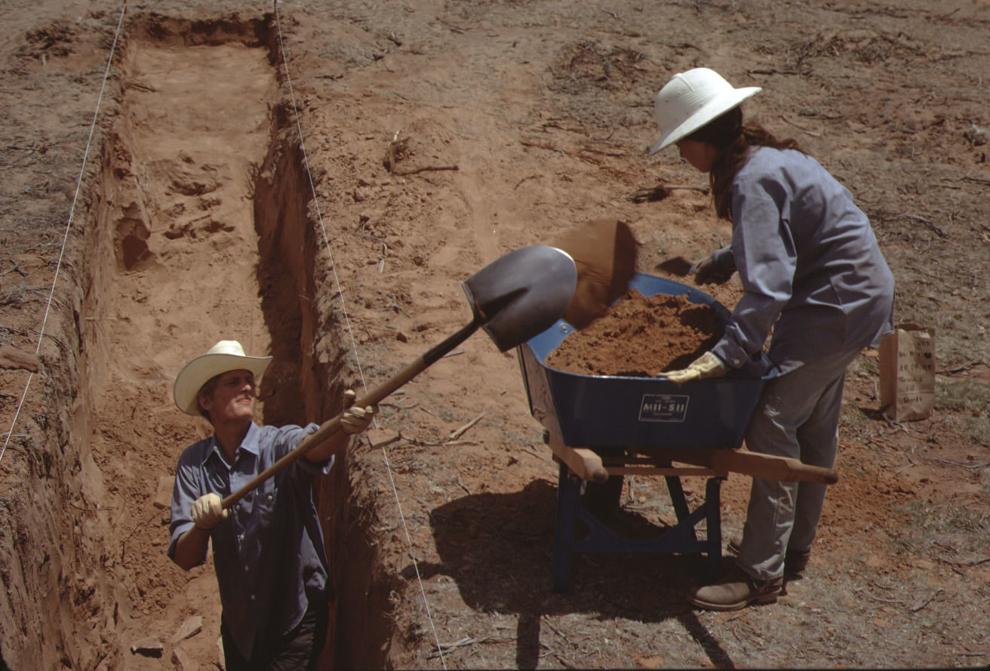 "There's been a dialogue for decades," said Tamira Brennan, curator of SIUC's Center for Archaeological Investigations, which was created to manage the Black Mesa collection and has since added other projects. "Both the Hopi and Navajo have claims to much of this collection. For a long time, the tribal leadership could not agree on what to do with it."
Richard Begay acted quickly to break the logjam when he was hired as the Navajo Nation historic preservation officer in 2017.
Questions swirled about the future of the mine, and Begay worried that Peabody's commitment to fund the repatriation of the bodies and artifacts might weaken if its operation shut down.
Begay met with Hopi historic preservation officer Stewart Koyiyumptewa, over lunch.
"We had a very frank discussion, both recognizing there were larger political differences between our tribes, but that our primary objective was to get the remains back in the ground," Begay said.
Properly reburying the skeletons would require an extensive matching game, using field notes from the original excavations to pair each body with the ceremonial burial items that accompanied it.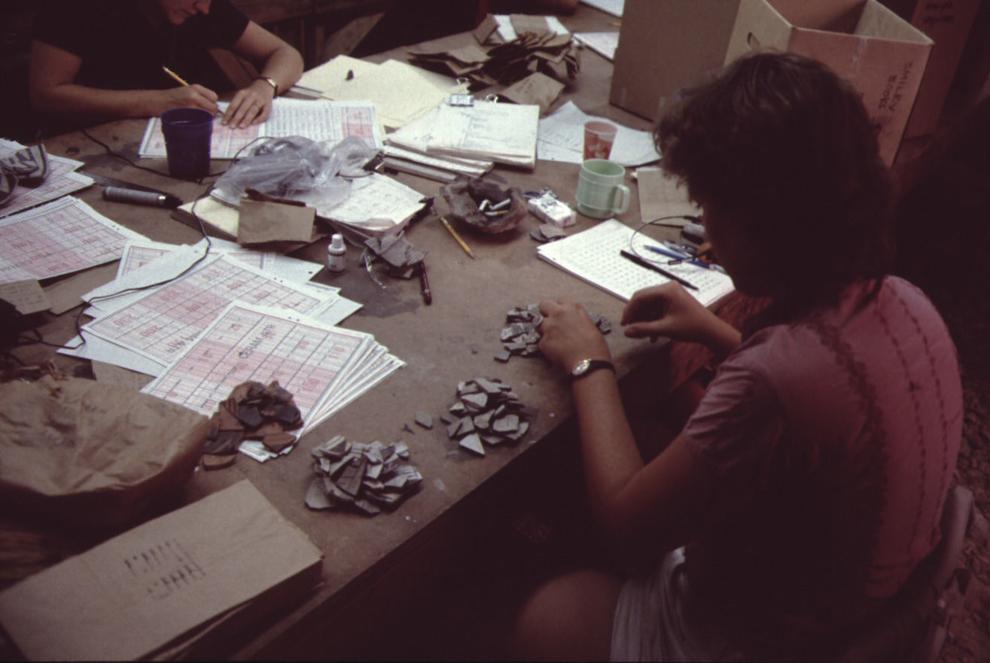 Those burial objects remained in Carbondale, while the human remains had been transferred to a researcher at the University of Nevada, Las Vegas.
Representatives from both Navajo and Hopi traveled to Las Vegas to arrange for the skeletons' return to Arizona. They also visited Carbondale twice to retrieve the burial items, driving them back to Arizona in a U-Haul.
"SIU took really good care of the BMAP (Black Mesa Archaeological Project) collection," Begay said. "They really did provide us with all the info we wanted and worked hard to make sure the Navajo and Hopi were happy with the process."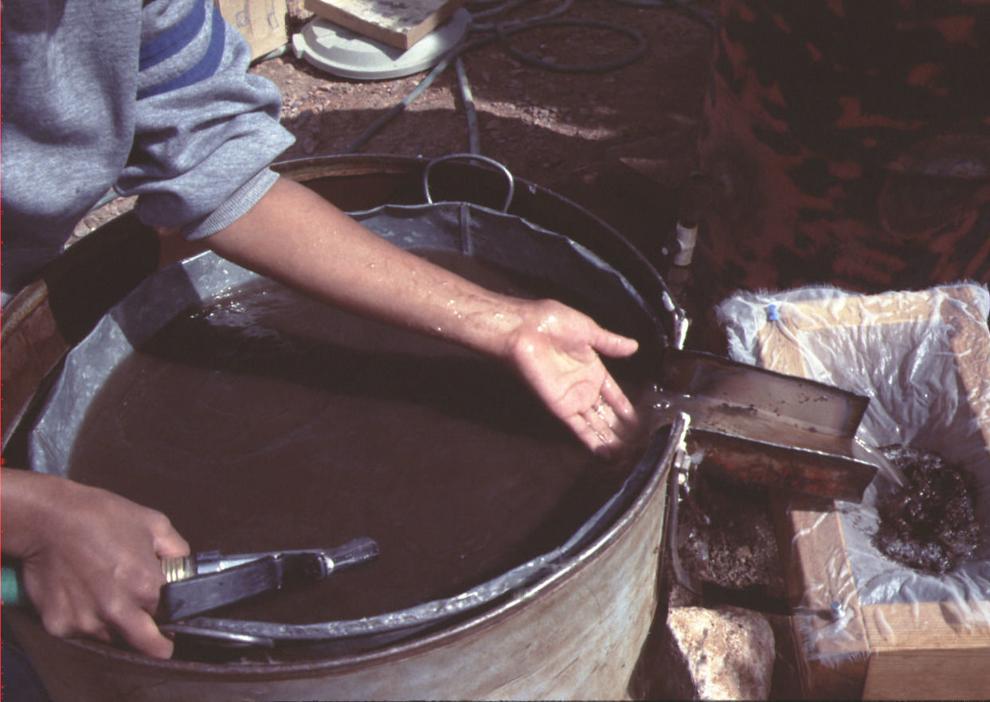 A reburial ceremony was held in May. Together, Hopi and Navajo representatives picked a new gravesite as close as possible to the ancestors' original resting places within the mine's working area.
Peabody provided excavation equipment and paid for all the storage, travel and shipping costs to get the bodies and their possessions back to Black Mesa.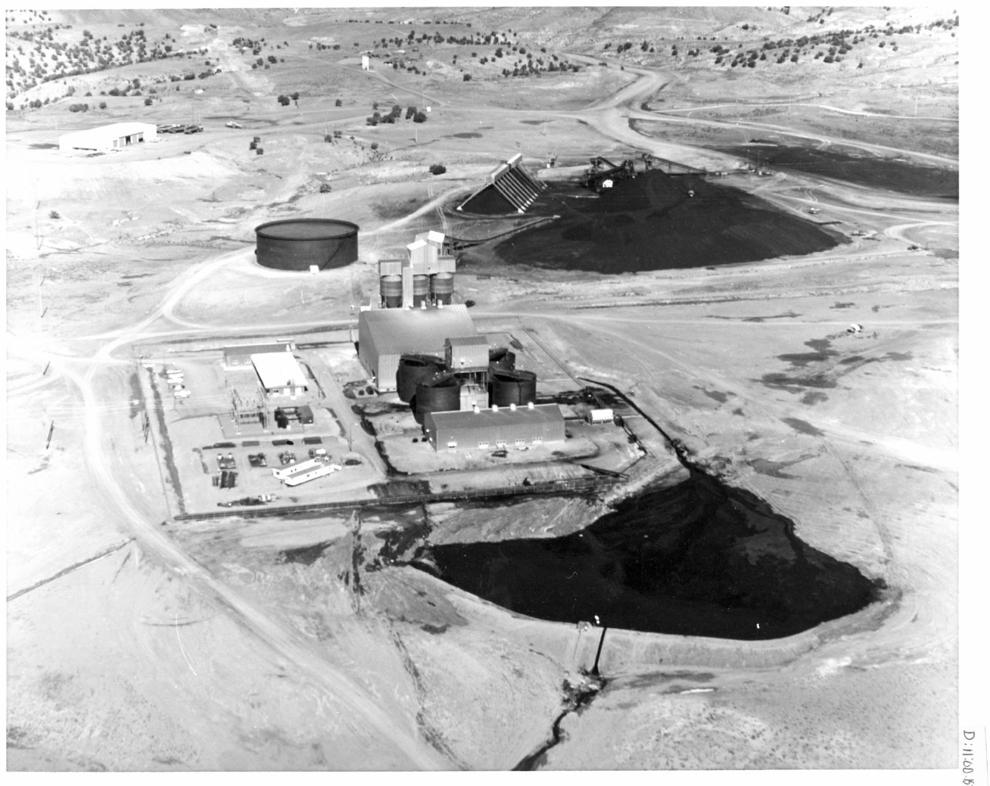 The reburial began early in the morning, with about 15 volunteers working all day. There was no media present, no videos or photographs. Each tribe handled the dead according to its own customs, and Hopi and Navajo spiritual leaders performed blessings on the remains and the workers.
"It was satisfying," Begay said. "As unfortunate as it was that the remains were removed, it was probably a good decision to remove and protect them. They would've been completely destroyed otherwise."
Like the Hopi, the Navajo believe in a life after death.
"We believe that the spiritual remains of those people are still residing at Black Mesa, though they had been languishing for quite some time," Begay said. "We were adamant we bring them back as soon as we could. We wanted to make sure we gave them a sense of peace."
Now, Begay and Koyiyumptewa have turned their attention to the rest of the BMAP collection. At SIU, that's about 4,000 more boxes containing everything from beautiful clay bowls and pots, to metate stones for grinding corn, to soil samples and countless pottery shards that could not be reconstructed.
Since the 1990s, it has all been housed in a secure, climate-controlled facility on the north side of Carbondale. Like the rest of the project, its costs have been paid by the coal company, which also funded SIUC's 11-year effort to repack everything in new containers and build a database cataloging the collection.
That work began in 2008 and is nearly finished, conducted by SIUC staff and student researchers.
"At this point we're just complying with what the tribes want us to do," Brennan said, separating the more recent Navajo artifacts from their older Hopi counterparts.
The university has hosted researchers in Carbondale to study the collection, with the permission of the tribes, Brennan said. But she believes scholarly attention will intensify once the artifacts are returned to the southwest.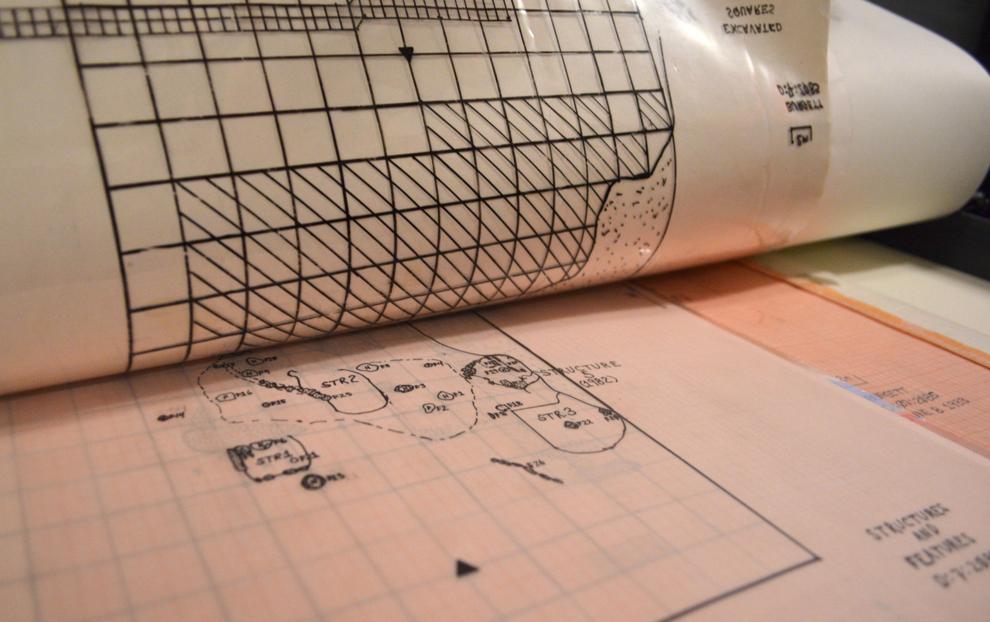 "I think that's why it's important to get it back there," she said. "It's a singular collection, and it's the project that sort of allowed archaeologists to define the cultural history of that region ... to say: 'These artifacts belonged to this time period. Here's where different groups were. Here's how they moved. Here's what they ate.' A lot of those things were just kind of unknown before this project."
The present challenge is finding a home for thousands of cubic feet of artifacts.
The top candidate is the Museum of Northern Arizona, which has longstanding relationships with both tribes and has played a key role in the Black Mesa repatriation for about the last five years, according to MNA Archaeological Division Director Kim Spurr.
But the MNA doesn't have the space for such a large acquisition, Spurr said.
Discussions about an expansion are ongoing, but no one is expecting the rest of the collection to move from Carbondale to Arizona as quickly as the burial items did.
"I'd say it would be reasonable within the next 10 years to get a lot of it back there," Brennan said. "You can never say for sure."
When the collection does finally move, Spurr believes it will get good use from scholars, including the growing community of Native American historians in the American Southwest. Any study or public exhibition, she noted, would be only with the Navajo and Hopi's consent.
The return of the Black Mesa Collection to Native American hands is one of many long overdue repatriations in recent years.
The movement began with the 1990 Native American Graves Protection and Repatriation Act (NAGPRA), which explicitly recognized all human remains and cultural items removed from Federal or tribal lands as property of those tribes or their descendants.
All agencies holding any such remains, like museums, universities and federal agencies, were given a deadline of 1997 to inventory their materials and contact tribes who might claim them as cultural patrimony.
But a 2010 audit by the Government Accountability Office revealed many agencies had never reached out to the tribes as the law required.
"All of the agencies said: 'We don't have the money to follow through,'" Spurr said.
A decade later, after the government authorized funding to get the process going, many major repatriations are complete.
"It's an amazing time, because the relationships between the tribes and the archaeological community are totally different than they were a decade ago," Spurr said. "People are complying with the tribes and understanding why this is important."
SIUC was in compliance with NAGPRA even before the 2010 audit, Brennan said, and continues to actively dialogue with tribes to repatriate items. The university is currently in conversations with the Chickasaw, who were pushed from the southeastern woodlands to Oklahoma, about items in its collection that were excavated in Tennessee.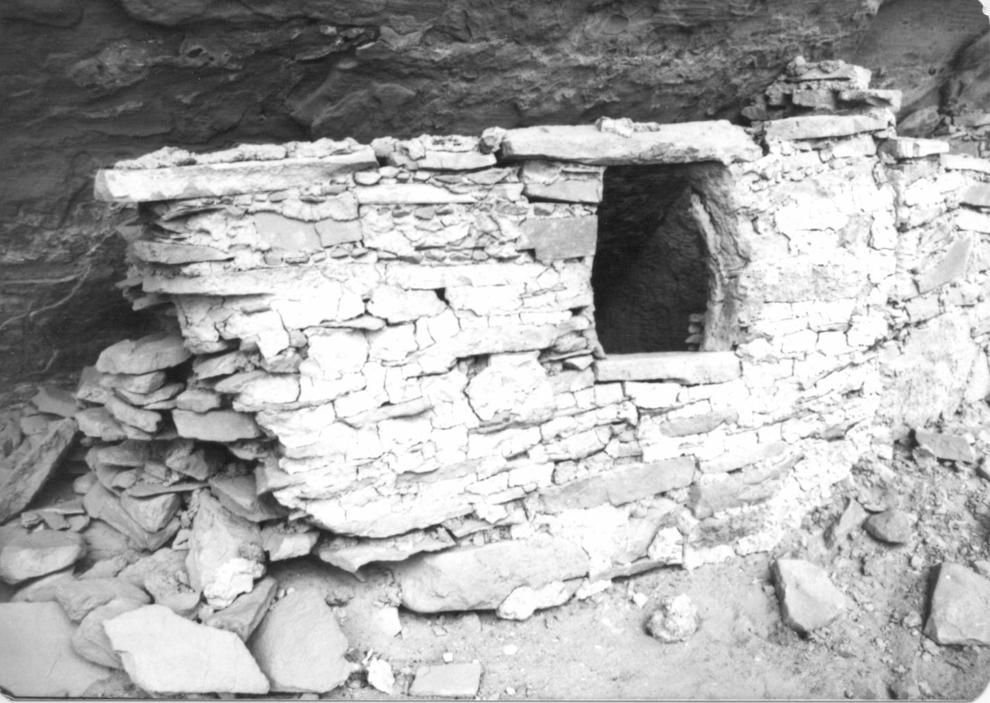 Today, Begay agreed, NAGPRA compliance has repaired relationships between tribes and federal agencies and museums.
But many sacred funerary items remain in museums and private collections, instead of in the ground, where they belong, he said.
"As we keep having these discussions, I think people are understanding that having a skull or human bone collection in their personal homes is not ethical or appropriate. We've had people contact us in the last couple years when they see stories like this in the news, understanding its actual people and we have accepted remains and put them back in the ground," Begay said. "Hopefully that will continue. I think tribes all across the country are wanting to do this whether or not they're in their aboriginal lands."