'It is my belief that two schools of 15,000 enrollment each would cost the taxpayers no more and would serve the public much better than a large one of nearly double that enrollment." 
— Delyte Morris, former SIU President, 1959
The March 8, 1959 issue of The Southern featured a story by O.T. Banton — as the fifth in a six-part series of issues in higher education — exploring the desire for an Edwardsville branch of SIU.
It opened by asking the question: "Is the public demand for a university in the St. Clair-Madison County area spontaneous, or is it due to high powered promotion by Southern Illinois University?" 
As to accusations that SIU was seeking only a bigger share of the higher-education pie in the state, Forrest Marsden, president of the East St. Louis Chamber of Commerce, said, "Southern Illinois University didn't jump at our idea for a new university, but took a counseling attitude. We see the proposed university in this area as an independent school in the comparatively near future. I can see no advantage to Southern in helping us start it as a branch of SIU, other than an interest in higher education in Southern Illinois."
George T. Wilkins, then the new state superintendent of public instruction who had previously served as superintendent of schools in Madison County for 11 years, said if a university 'is established there, I'm convinced it would be the second largest in the state in five years." 
Wilkins himself was a native of our immediate region, saying, "I was more fortunate, because SIU at Carbondale was within commuting distance with our little family car, from the farm my parents lived on near Anna. Otherwise, I would not have had a college education."
In Banton's second article of the series — in the Feb. 22, 1959 issue of The Southern — he addressed the conversation of "quantity vs. quality," and that's where the quote from SIU's then-president Morris enters the fray. 
Banton writes: "Dr. Morris doesn't believe that enrollment at SIU, which was 7,469 at Carbondale last fall, should go above 18,000."
While SIU's VP for Instruction, Dr. Charles Tenney, noted that concerns over student academic quality and housing accommodations saw students being turned away from Carbondale, the Metro East's version of SIU — at this point, convening at 'residence centers' in East St. Louis and Alton — was bursting at the seams, serving 2,949 students. 
The more things change, the more they stay the same. The Southern's archives reveal several "what if" and "when" discussions about independent Carbondale and Edwardsville campuses, somewhat unbelievably starting as far back as 1967, just two years after the first permanent buildings opened in Edwardsville.  
Then-Gov. Dan Walker vetoed a bill in 1975 to split the campuses that had passed both houses of the state legislature. Jay Hoffman, a state lawmaker from the Metro East whose legislation to split the campuses last year was part of the imbroglio that led to Randy Dunn's ouster as system president, had introduced similar legislation in 2003 and 2013.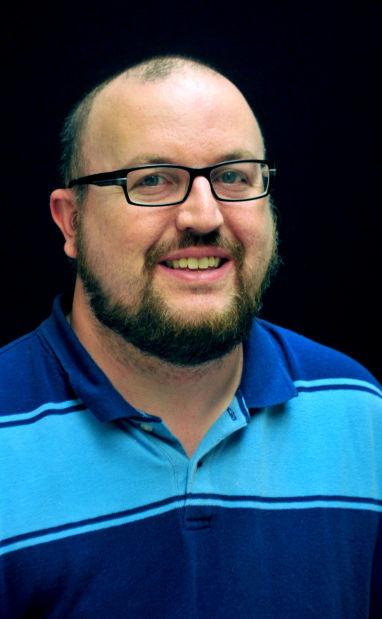 In fairness, I, personally, have split loyalties. 
I work in Carbondale, my wife in Murphysboro, and everyone in our region, either directly or indirectly, benefits from a thriving SIU Carbondale. And certainly, any study of history would show that Carbondale's hard work and administrative efforts got Edwardsville off of the ground in a very significant way. 
At the same time, I did my final three years of higher education at SIUE — a largely financial decision, as it was the cheapest college or university in the state in 2000. And I've seen the tremendous growth of that campus during my years there, and even more so since my departure. 
Both campuses have seen tremendous change over the past 25 years. But the debate about what SIU should exactly "be" in the Metro East has been around since the actual SIUE campus was merely a twinkle in the eyes of a few civic leaders in Madison and St. Clair counties.