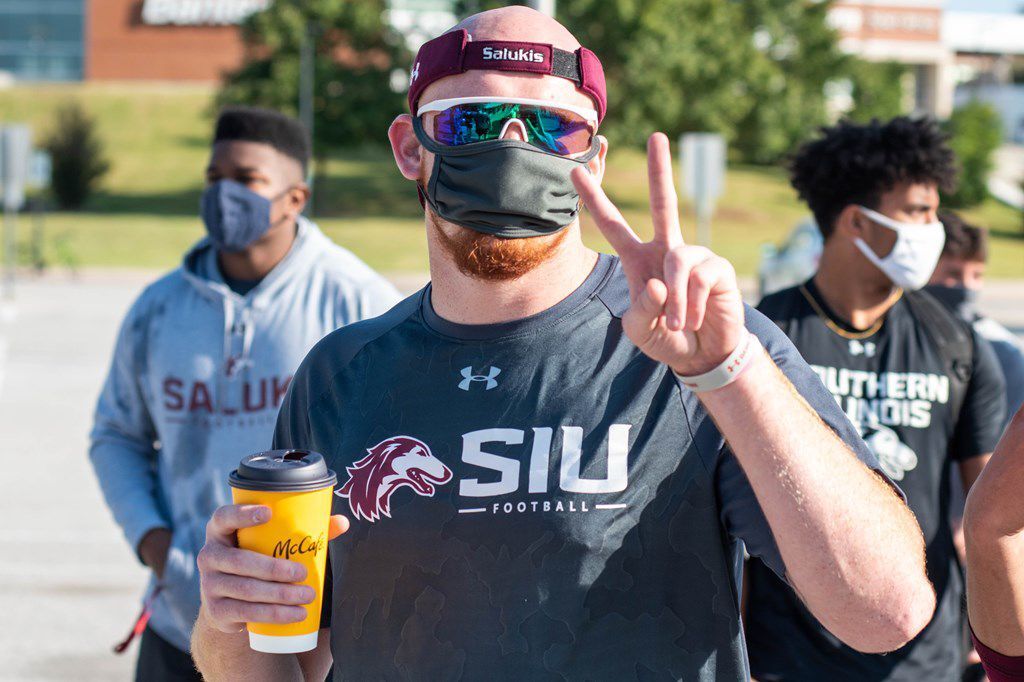 CARBONDALE — Chucky Sullivan started calling people after a former Southern Illinois University baseball player was seen on social media talking about hating Black people.
Sullivan, a defensive end on the Saluki football team from Vernon Hills, had seen enough. First the death of Ahmaud Arbery in February, a Black man chased down by three white men in Georgia. Then Breonna Taylor was killed in her own home in Louisville. George Floyd was killed in police custody in Minneapolis, with a police officer kneeling on his neck. Sullivan, 22, and his new roommate, Northwestern transfer Roderick Campbell Jr., began exploring ways to bring racial injustice to the forefront of not only SIU, but the Southern Illinois community.
"I see it as simply as someone is going to have to stand up and have these uncomfortable conversations, and be a voice that people can rally behind," Sullivan said. "I'm doing it personally because many African Americans and people of color, and minorities, all these problems in our society, affect us. They affect me. I've had issues in the past with racial incidents, bigotry from other student-athletes, and I kind of put my foot down and said 'I gotta help where I can help.'"
Campbell, the former president of the Black Student Union at Northwestern, urged Sullivan to bring athletes' voices together. SIU athletic director Liz Jarnigan, the only female athletic director in the Missouri Valley Conference or the Missouri Valley Football Conference, urged Sullivan to do the same over the summer, and Saluki Unity was born. A student-athlete-led group, it's evolved to include leaders from cheerleading and six other sports in the hopes of addressing racial and social justice, LGBTQ issues, women's empowerment and mental health.
Jarnigan, men's basketball assistant coach Jevon Mamon, women's golf coach Danielle Kaufman, associate athletic director in charge of facilities Katie Gerlach, faculty athletic representative Dr. Julie Partridge and director of track and cross country, Rosalind Joseph, have all pledged to be mentors for the group. 
"One big thing that's going on in our department right now is we have a large group of administrators and staff members and coaches that make up our diversity and inclusion committee, and we're meeting with the Saluki Unity committee and listening, and wanting to share ideas and share thoughts," Jarnigan said. "They are focusing on having a positive impact through action, and not just words."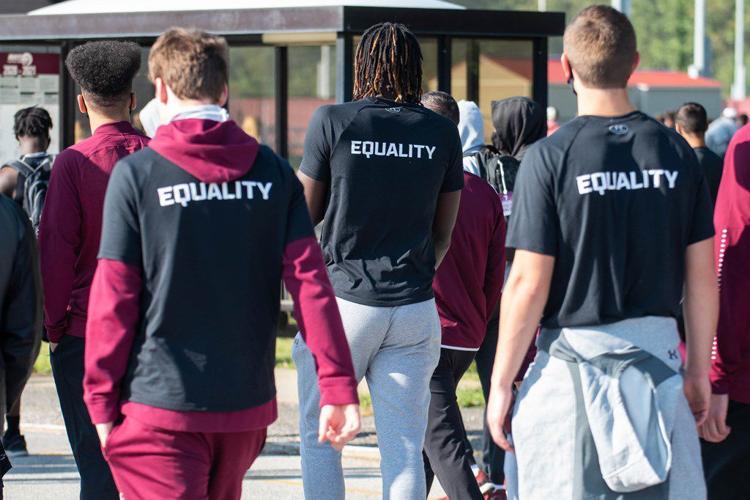 Saluki Unity meets with SIU's Student-Athlete Advisory Committee (SAAC) and/or university administrators at least once a week now, Sullivan said. COVID-19 has limited the team's effort to bring issues to life, but it has made an impact. Dozens showed up for a unity walk/run around Campus Lake Sept. 19 that was sponsored by the Saluki football team in order to bring people from all races, genders and sports together, as well as raise money for the Carbondale Boys & Girls Club. During Mental Health Awareness Week on campus Oct. 4-10, SIU punter Jack Colquhoun, an Australia native who is the president of the International Student Union, brought in three speakers for the athletes. Saluki Unity is also planning a panel later this month where athletes can speak about their experiences, and a coat drive in October and November.
"It's been tough, just because we're not able to do large gatherings, and we don't have a facility that can house a lot of people, socially-distanced-wise, but we have taken advantage of social media," said Rachel Pudlowski, a senior guard on the women's basketball team who is the vice president of the LGBTQ Student Union. "Taking videos, posting videos, and taking advantage of the athletic platform so people can listen to what we're saying, and we can educate our peers on what is going on. Education is one of our big push-points this year, and we're not trying to force anybody to do anything. We're just trying to educate so you can form your own opinion about the situations, and so you are aware of what's going on right now, in our nation, on campus, within athletics."
All athletic teams and athletic department staff are scheduled to complete anti-racism and anti-bias training this fall, with the help of Associate Chancellor for Diversity Todd Bryson. The NCAA is also allowing athletes to wear a patch on their uniforms with a phrase or message about social justice beginning this year. Jarnigan said she is open to that for SIU's athletes, but that there is a cost factor for the patches and adding them to the jerseys of more than 300 players.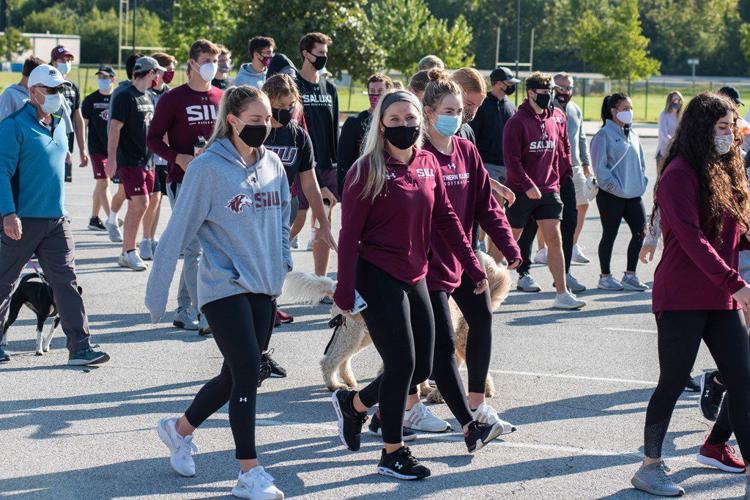 The coronavirus pandemic pushed the start of the college basketball season to right before Thanksgiving, and limited the football team to one game this fall, next Friday, Oct. 30, against Southeast Missouri State. No fans will be allowed into Saluki Stadium for that game, other than players' families, which was another lost opportunity for Saluki Unity to raise awareness. SIU's next home competition after that may not be until the men's basketball game against Southern Mississippi Dec. 5, which also may not have fans.
"As athletes, we don't realize the voice that we have, how powerful we can be," said ZeVeyon Furcron, a senior offensive guard on the football team that is in charge of the group's committee addressing student experiences, culture and engagement. "We saw that in college football, in the NBA. Our voice is the biggest thing for us, and once we realized we have it, and how we can use it, it goes a long way. I feel like now, with my generation, and after us, we realize our voice is important. It's heard. We just have to use it."
Sullivan intends to push forward, behind a screen or in front of one.
"It's all going to be a struggle from here on out, but we're gonna have to keep pushing, knowing COVID can't stop us," he said.
---
Photos: Hundreds march in Carbondale at Justice for George Floyd Protest
Justice for George Floyd Protest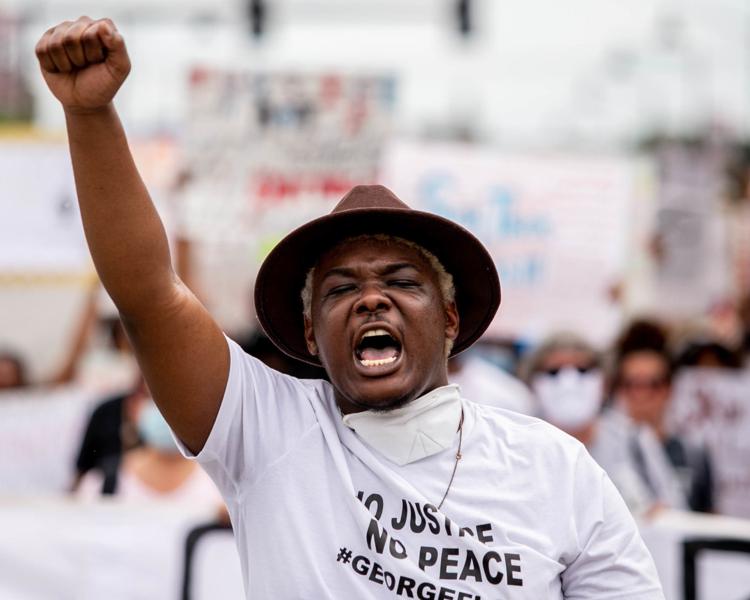 Justice for George Floyd Protest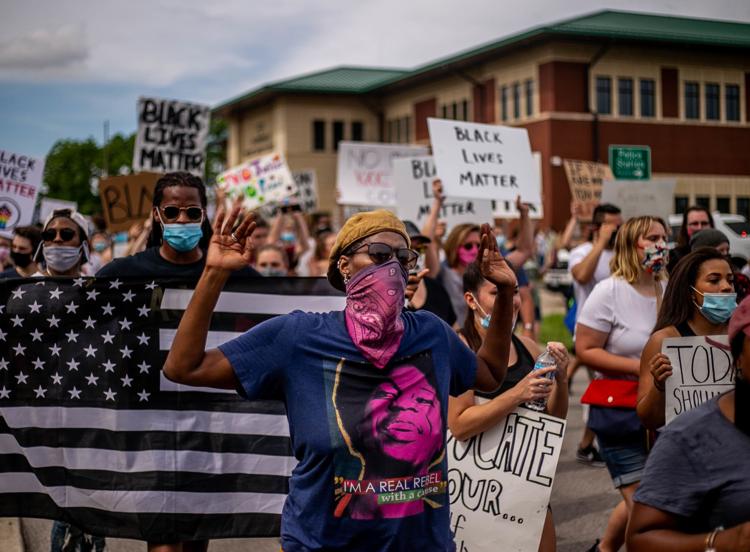 Justice for George Floyd Protest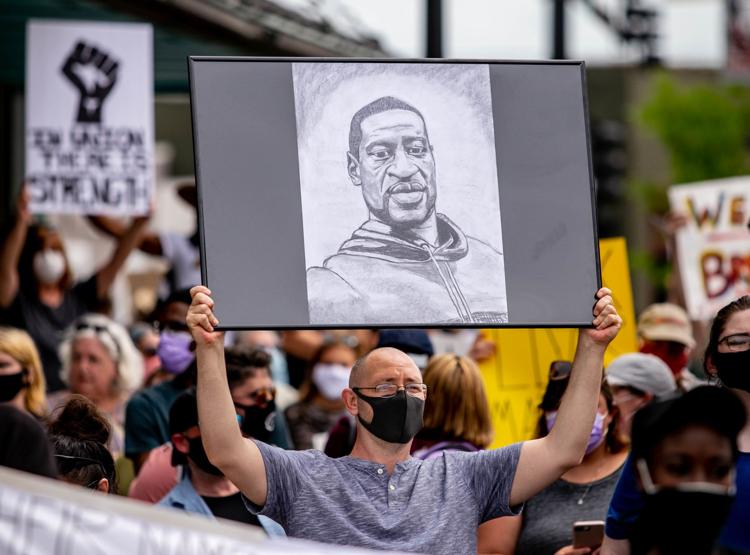 Justice for George Floyd Protest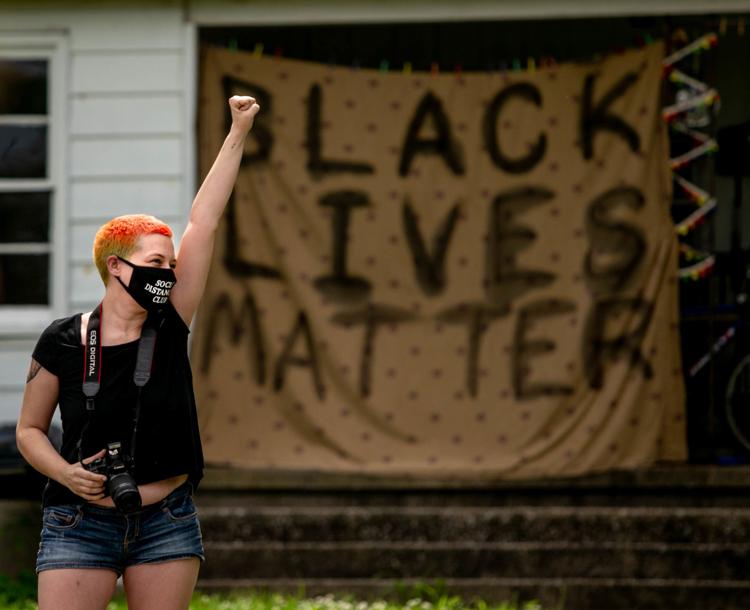 Justice for George Floyd Protest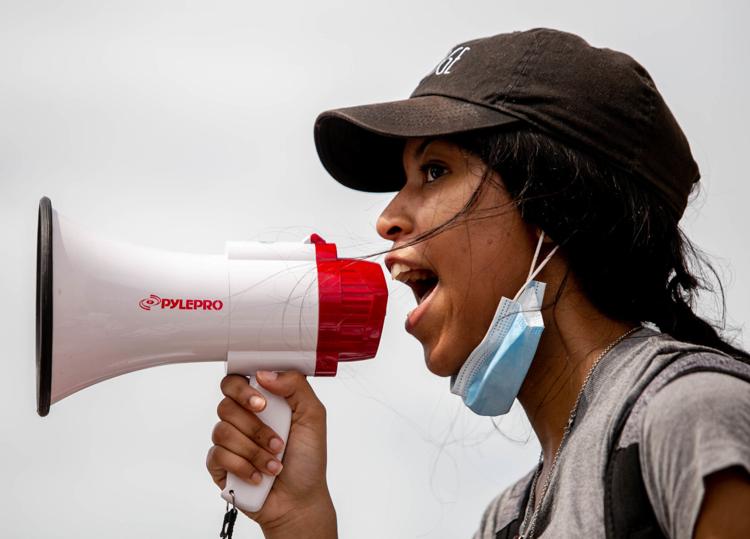 Justice for George Floyd Protest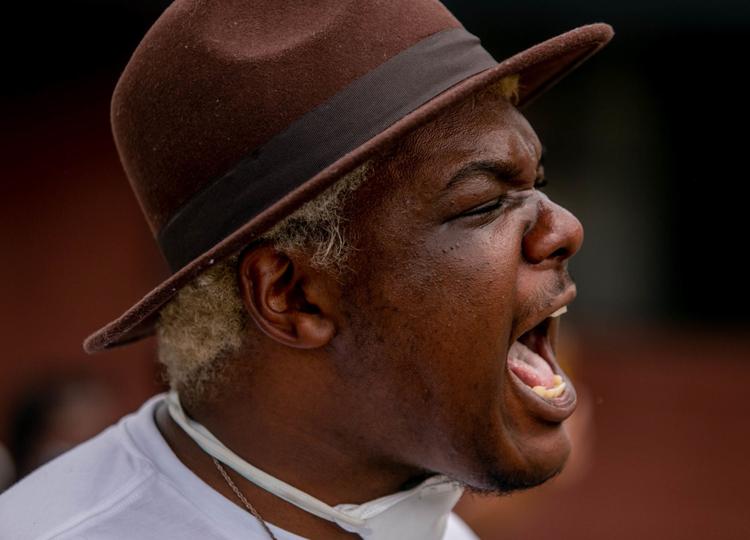 Justice for George Floyd Protest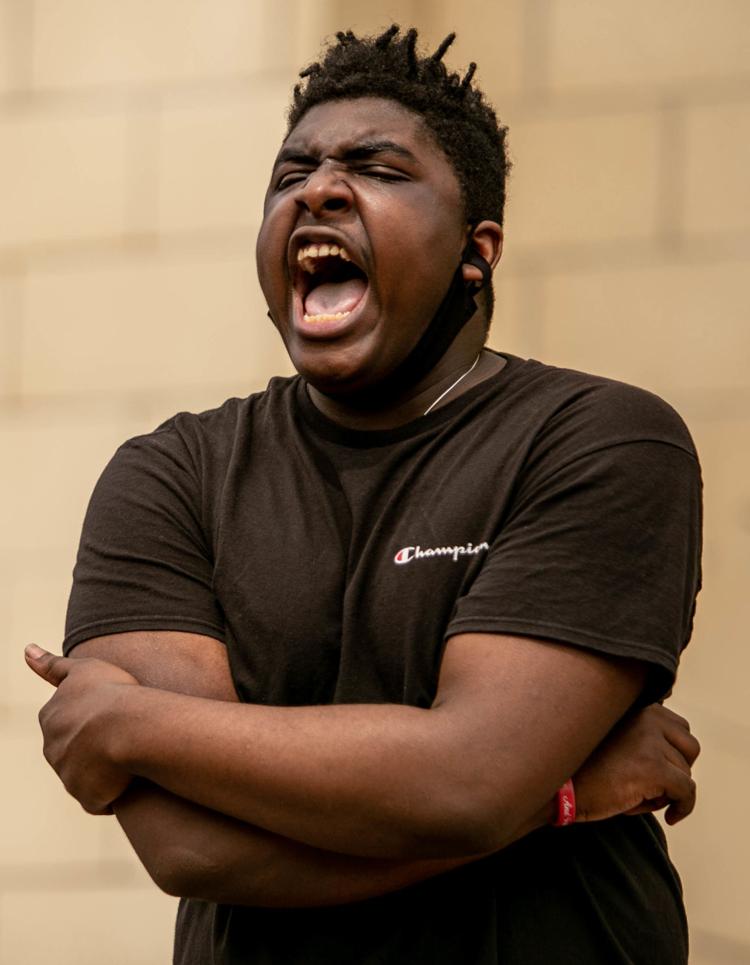 Justice for George Floyd Protest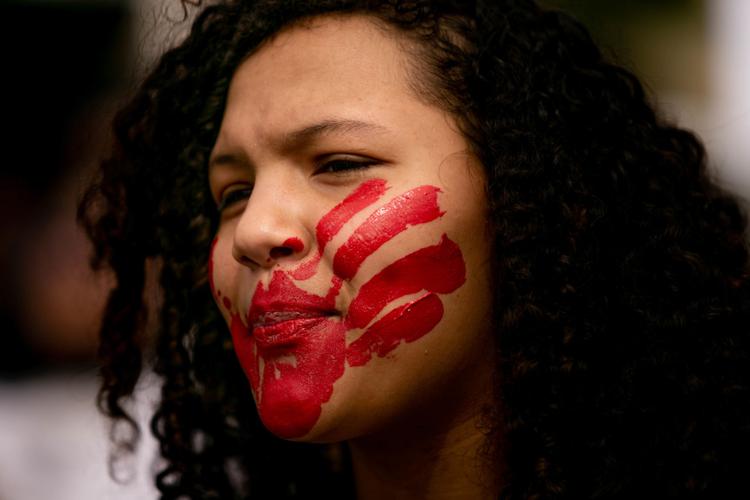 Justice for George Floyd Protest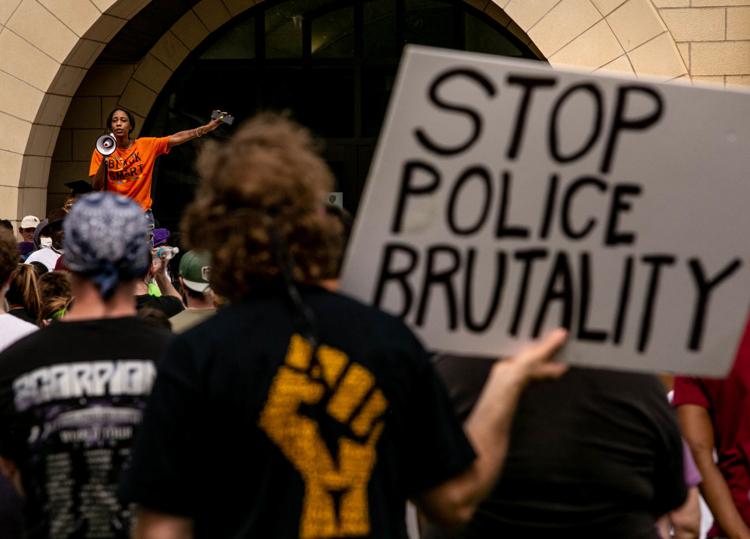 Justice for George Floyd Protest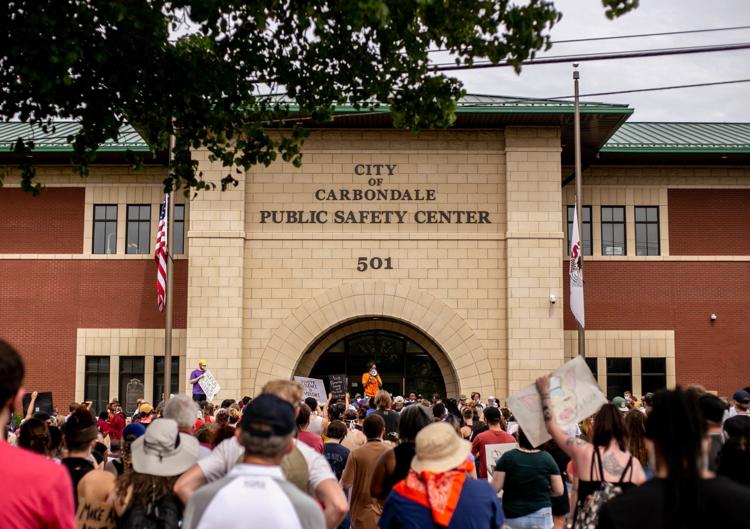 Justice for George Floyd Protest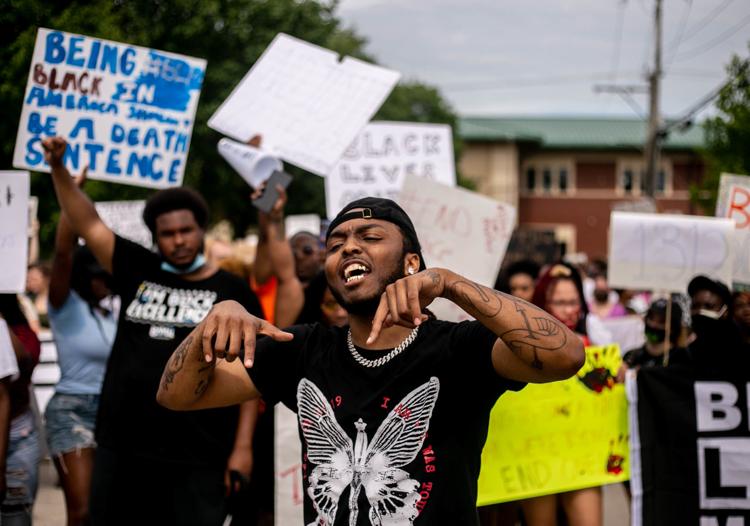 Justice for George Floyd Protest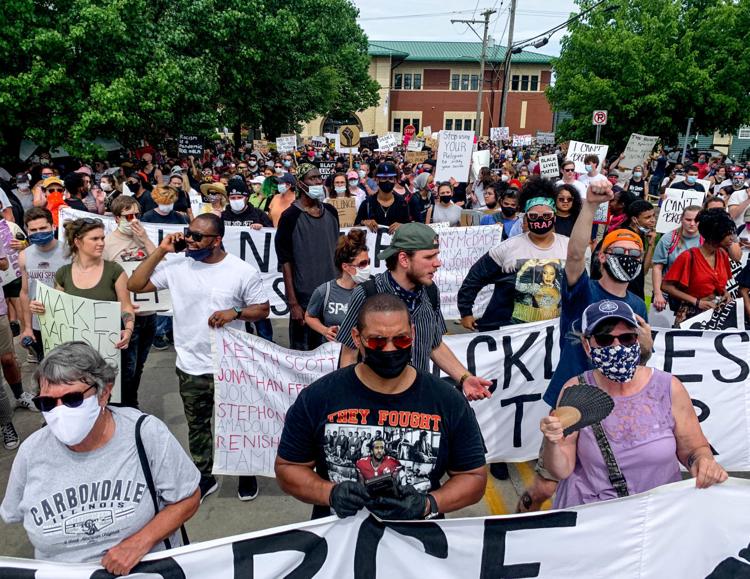 Justice for George Floyd Protest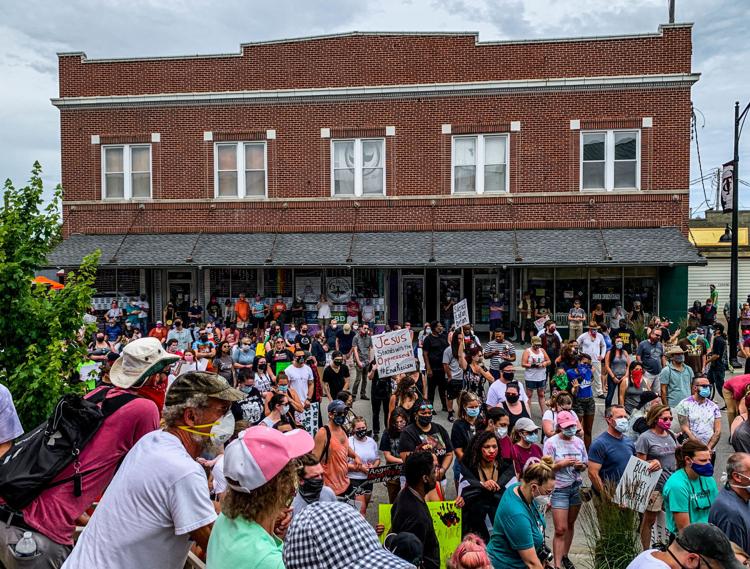 Justice for George Floyd Protest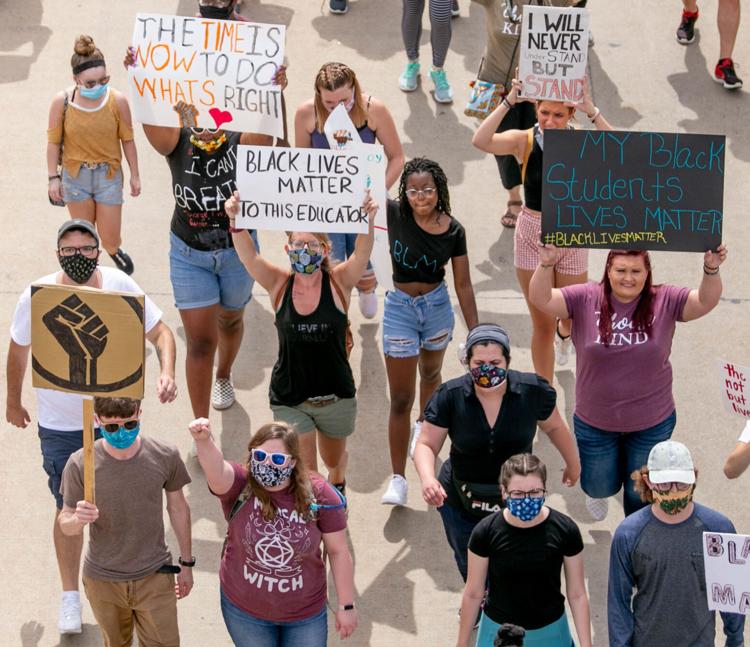 Justice for George Floyd Protest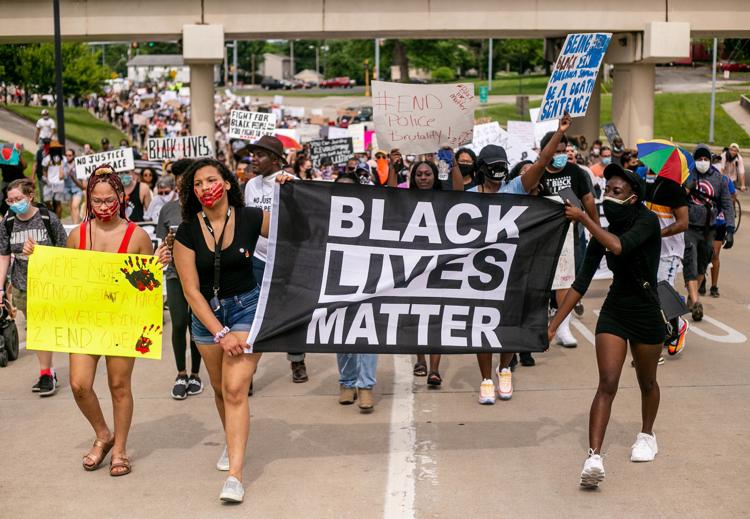 Justice for George Floyd Protest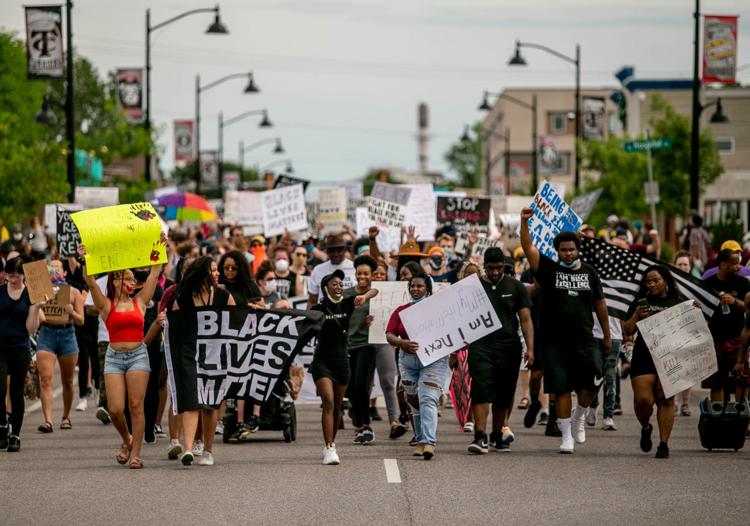 Justice for George Floyd Protest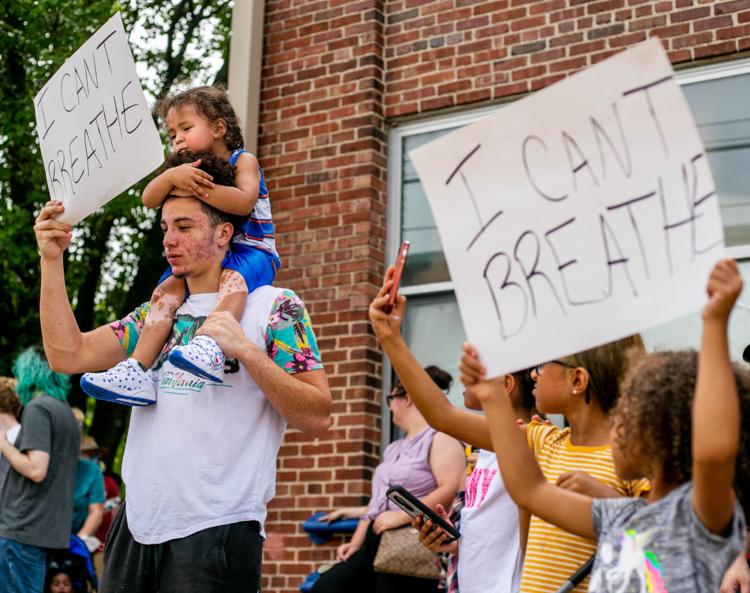 Justice for George Floyd Protest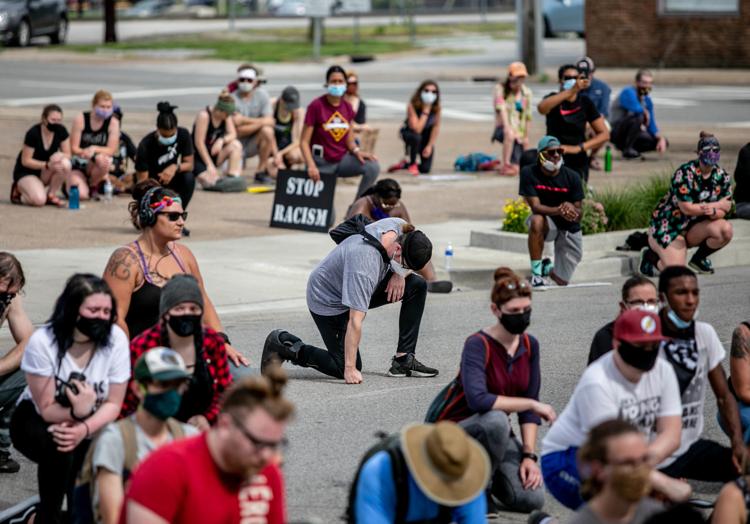 Justice for George Floyd Protest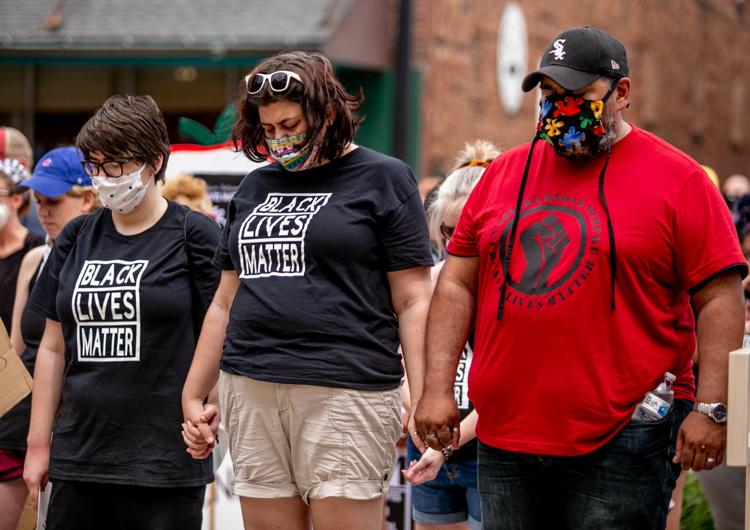 Justice for George Floyd Protest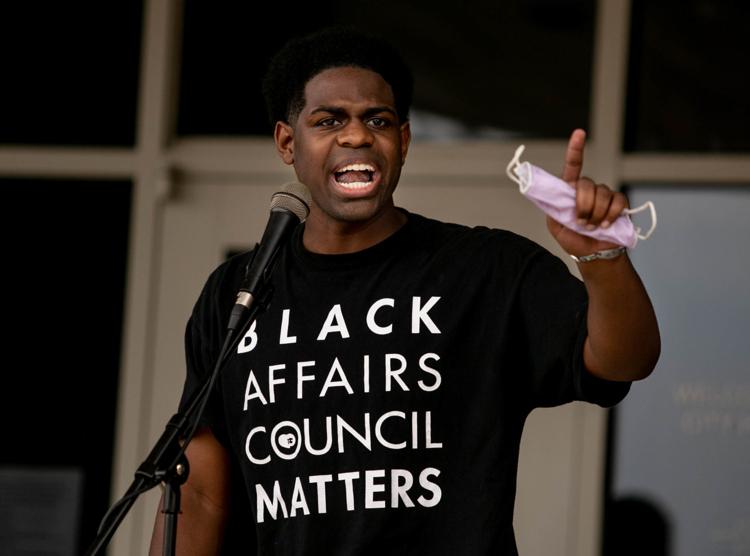 Justice for George Floyd Protest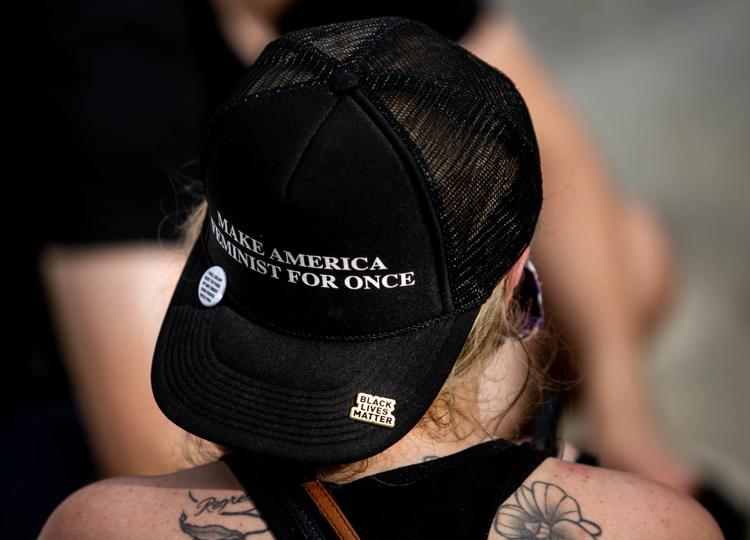 Justice for George Floyd Protest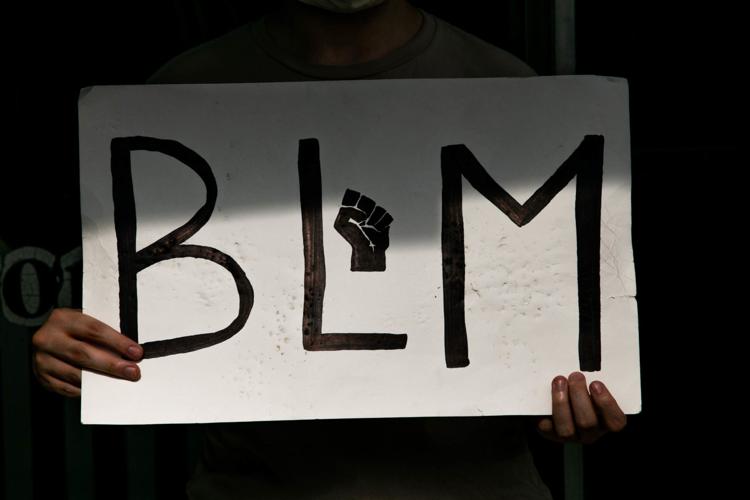 Justice for George Floyd Protest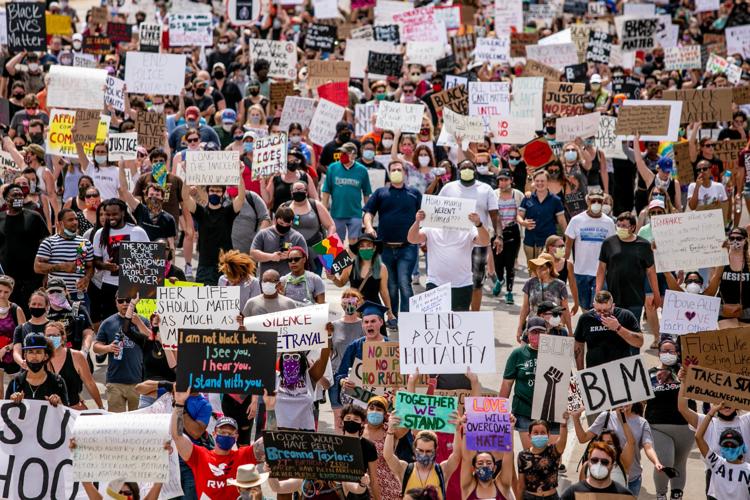 Carbondale march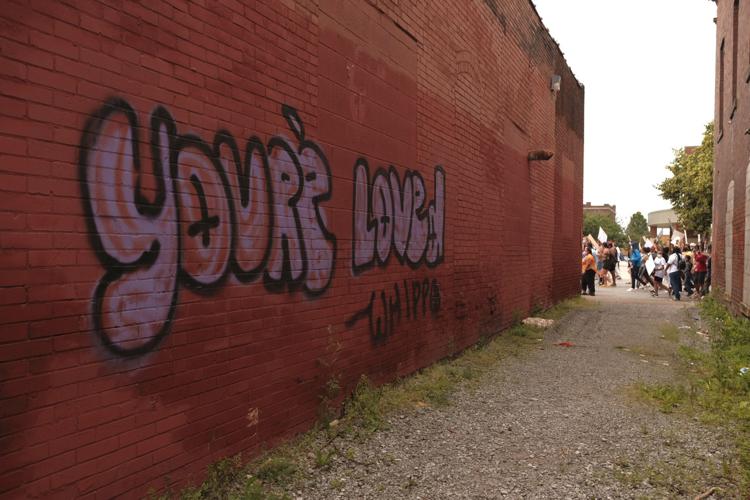 Carbondale march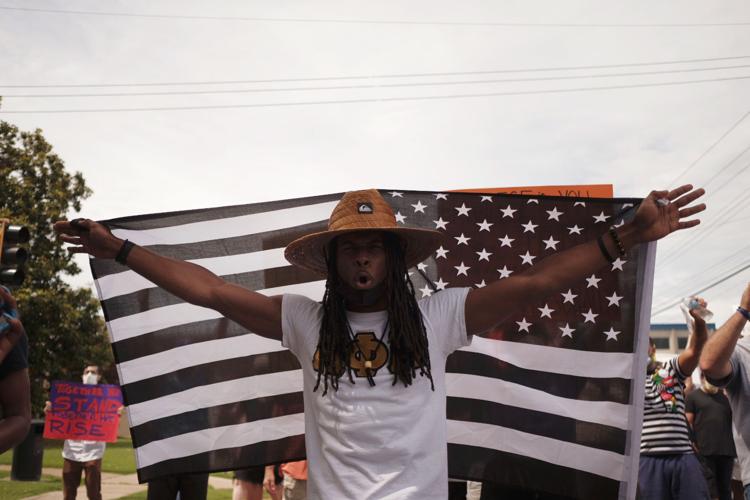 Carbondale march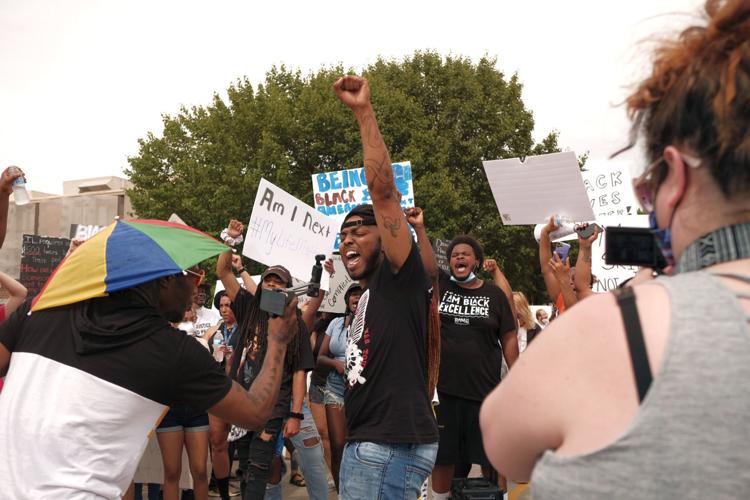 Carbondale march