CARBONDALE — SIU Carbondale is one vote away from its next leader, who will serve on an interim basis while the board searches for the campus' next permanent chancellor.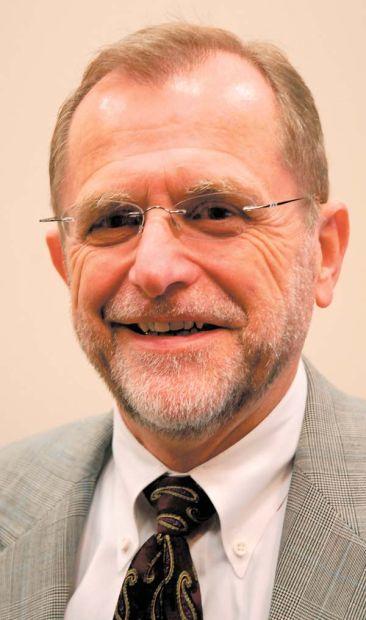 If he's approved at Thursday's board of trustees meeting, former SIUC Interim Chancellor John M. Dunn will return to Carbondale to lead the university temporarily.
Current SIU Interim President J. Kevin Dorsey said he and the board sought a seasoned administrator who could take over for 18 to 24 months as SIU searches for a permanent successor.
The ideal candidate, Dorsey said, wouldn't plan on competing for the permanent chancellor job once it becomes available.
"We want someone who can act and do what needs to be done rather than second-guessing themselves: 'Will this help or hinder my chance at getting the permanent position?'" Dorsey said.
Dunn served as SIU's provost and vice chancellor for academic affairs from 2002 to 2006 and as interim chancellor from 2006 to 2007. He was then appointed president of Western Michigan University, where he remained until his retirement in 2017.
As a scholar, Dunn works on ways to improve the long-term health of individuals with disabilities. He held appointments at the University of Utah and Oregon State University before his first stint at SIU Carbondale.
"Dr. Dunn will bring to his interim role significant higher education leadership experience as well as knowledge of SIU. I am grateful that he has accepted the opportunity to lead our continued progress as we enter our 150th year," Dorsey wrote in a memo to the SIU Carbondale community. "He will take on his new role January 1, 2019, pending the board's approval."
Dunn's hiring would fill the vacancy left by the death in October of Chancellor Carlo Montemagno. Montemagno announced he was diagnosed with cancer in June of 2018, after less than a year on the job.
According to a contract posted on the SIU board's website, Dunn would earn $375,000 per year, plus a $22,000-per-year housing stipend, and other benefits. He would be hired until Dec. 31, 2020 or until a permanent chancellor is found for SIUC, per the contract.
Dunn's first stint as SIUC interim chancellor was short, just seven months in 2006 and 2007, as SIUC courted and hired Fernando M. Treviño for the permanent position.
At that time, reporting in The Southern shows Dunn held goals for the university that remain relevant today: boosting enrollment, increasing SIU's marketing and fundraising presence, and increasing faculty salaries.
"The university that we love and cherish is our university," said Dunn, a Pinckneyville native, in 2006. "I think a good leader will seek thoughtful counsel, input from others and in the process, find a way to coalesce those best ideas into a strategy that people can get behind and move forward."
Glenn Poshard was president of the SIU system when Dunn served as interim chancellor.
"When John was interim chancellor at SIU Carbondale, I thought he was one of the finest administrators with whom I've ever worked," Poshard said. "He's a very thoughtful, reasoned, goal-oriented person, and a hard worker. "You could drive by Anthony Hall at 9 or 10 at night, and his car was still parked there, because he was inside working."
Poshard said Dunn is already familiar with the particular enrollment challenges at SIUC, which include the close proximity of competitor universities, in Missouri, Kentucky and Indiana.
"John knows this area, the people and the communities. He knows what it will take," Poshard said.
Judge J. Phil Gilbert, vice-chair of the board of trustees, said he hasn't heard any objections to Dunn's appointment from fellow board members.
"As far as I know, there is a green light to hire him," Gilbert said.
Meera Komarraju, who is leading the reorganization effort on the Carbondale campus, will present to the board Wednesday on its progress.