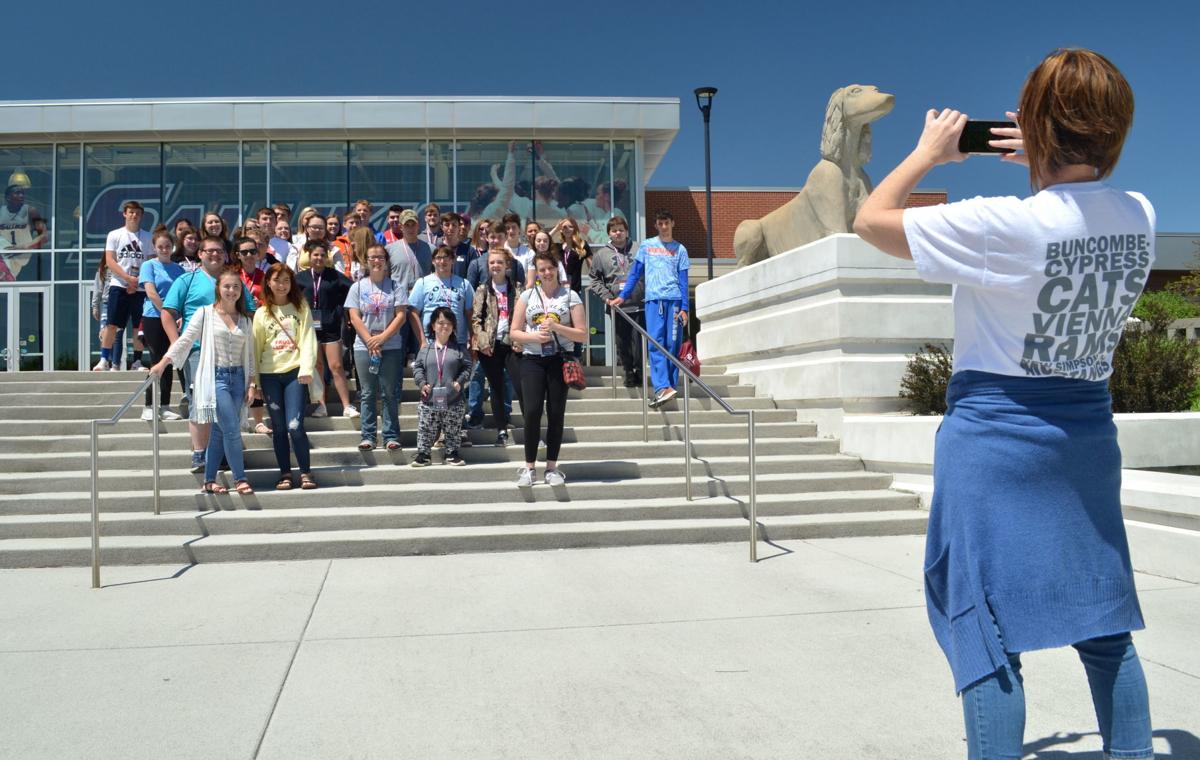 CARBONDALE — In the three semesters since Southern Illinois University Carbondale launched SIU Day, the campus-wide open house for Southern Illinois high schoolers has nearly doubled in attendance.
Now, the university is unveiling a second recruitment event for prospective transfer students, introducing them to SIUC courses, research and faculty.
The first Saluki Transfer Day will be Monday, Feb. 24, according to Josi Rawls, the university's assistant director of transfer relations.
Like SIU Day, the event will be personalized and hands-on, allowing each prospective student a personalized look at what the university has to offer in their anticipated major.
But where SIU Day is a broad introduction for starry-eyed high-schoolers, Saluki Transfer Day is geared toward students who already understand how college works and who likely know what they plan to study.
"It's about familiarizing them with our campus and our resources, getting them excited about their academic program, and getting them excited about being Salukis," Rawls said.
Attendees will meet current transfer students as well as academic advisers and financial aid specialists, and do activities with faculty in their college of interest.
Before Christmas, the university sent a "save the date" message to community colleges across Illinois, plus major community college systems in Missouri, Indiana and Kentucky.
This week, Rawls and her team followed up individually with prospective transfer students who have expressed interest in SIUC through its website, and social media promotion of the event is soon to follow.
You have free articles remaining.
So far, Rawls said, the local response has been positive.
"My counterparts at the community colleges are excited for this event and will be a key part of getting the word out," she said. "We are relying on them."
For the inaugural event, the university's goal is to attract about 250 students, Provost Meera Komarraju said.
The university has significantly strengthened its partnerships with community colleges in recent years, Rawls said, as transfer students have become a key component of SIUC's student body.
When Rawls started in 2017, the university had finalized about 50 articulation agreements, which define how course credits will transfer from other institutions to SIUC.
Now, the university has almost 500 articulations with over 70 institutions nationwide, Rawls said, providing students with pathways into many degree programs across the university.
"Today almost half of our students are transfer students," Komarraju said. "This is a destination not just for freshmen but for transfer students, and we have been working together very, very hard with the community colleges putting together these programs ... so that if a student is intentional, there will be a path to the major they want."
Komarraju remains optimistic about next year's enrollment, she added Tuesday, as both undergraduate and graduate applications to the university continue to outpace last year's numbers.
In early December, The Southern reported that SIUC had received 27.3% more freshman applications than at the same point last year and had admitted 2,663 students, up 467, or 21.3%, over the year prior.
Students can register for Saluki Transfer Day at siu.edu/transferday. Registration by Feb. 14 is encouraged, but participants will be accepted up through the morning of the event, Rawls said.
Any student who needs transportation assistance should contact transfer@siu.edu, Rawls said.