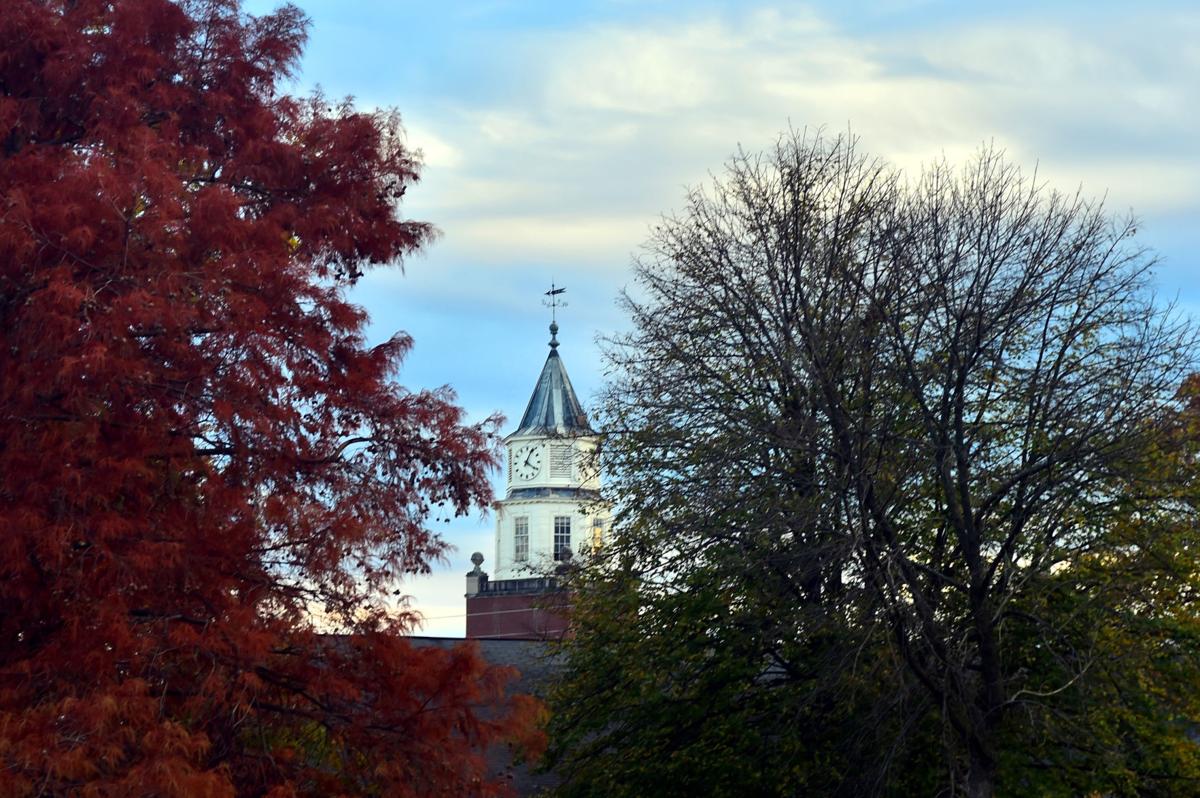 CARBONDALE — Joining a national trend, Southern Illinois University Carbondale will no longer require students to take the SAT or ACT standardized tests to gain admission, it indicated in a news release.
About 40% of all accredited, bachelor's degree-awarding institutions have ceased to require standardized test scores, according to the nonprofit FairTest, including the University of Chicago, the University of Arizona and Wake Forest University.
The move toward "test-optional" admissions responds to studies showing that demographic factors like race and family income impact SAT and ACT performance: wealthier students, with access to better public schools, tend to perform better.
"Research has consistently demonstrated that the most important predictor of college success is the high school grade point average," SIUC Interim Chancellor John M. Dunn said in the release. "Standardized tests can be a barrier to many students due to cost and demographic factors. We have a responsibility to level the playing field and ensure that every student with potential has an opportunity to study at SIU."
At SIU Carbondale, applicants with a grade point average of at least 2.75 who took the requisite courses in high school will be automatically admitted regardless of whether they submit SAT or ACT scores.
The GPA cutoff was deemed to be a reliable indicator of student success at SIUC, Dunn said, reflecting " a student's willingness to put forth effort and engage in the learning process."
Students below the benchmark will still be considered for admission based on standardized test scores, and may still qualify for automatic admission with an ACT score of 23 or higher.
SIU admittance is test-optional "effective immediately," said university Spokesperson Rae Goldsmith, but the university needs some time to redesign its scholarships, many of which were designed with SAT and ACT requisites.
Current cycle applicants (those seeking admission for Fall 2020) will still be asked to provide standardized test scores to seek any university scholarship, Goldsmith said, and the university expects to make scholarships test optional by next year's recruitment period.
Certain top academic scholarships like the Chancellor's Scholarship and University Excellence Scholarship likely will not change, she added, continuing to require standardized test scores.
You have free articles remaining.
Though she has not yet seen the specifics of SIUC's policy, school counselor Erinn Murphy, co-chair of the Counseling Department at Carbondale Community High School, said she's supportive of test-optional admissions.
"Earning a specific test score is, in a lot of ways, a privilege and not necessarily an indicator of potential in college," Murphy told The Southern in an email. "If students see that their work ethic, grades earned in high school and desire to attend a four-year institution match the requirements to be admitted ... they are going to be more likely to apply — especially with the support of a parent, family member or school support personnel."
The change is also supported by the SIUC Faculty Senate, which represents professors on campus and worked with campus administrators on the policy change.
Like Murphy, faculty hope test-optional admissions will encourage a broader pool of applicants, said Senate President Segun Ojewuyi.
"In the past applicants were trapped and the admissions process was trapped midway, waiting for students to take and get their ACT and SAT results," Ojewuyi said. "Admissions would try to keep a channel of communication with those applicants, but there was a point where other schools who went with optional test requirements were able to go in early and communicate with them and offer them admission. This helps us to get in early."
Responding to SIUC's turn away from standardized testing, the College Board defended the usefulness of the SAT, which it administers, but acknowledged it should "never be a veto on any student's life," nor the only indicator of their potential.
"Grades and test scores serve as a check and balance in the admissions process. Together they provide more insight into a student's potential to succeed than either measure alone," said Media Relations Director Jerome White in an email.
A representative of the ACT, meanwhile, was more critical of test-optional admissions.
"Comparing students without using a standardized measure of readiness increases the subjectivity of admissions decisions, potentially making them less fair, not more fair," wrote Spokesperson Tarah DeSousa in a statement to The Southern. "Research suggests test-optional admissions policies have done little to meet colleges' expressed goals of expanding educational opportunity for low-income and minority students."
With its new policy in place, SIUC will reconsider the application of any student denied admission this year for low or missing standardized test scores, the university indicated.