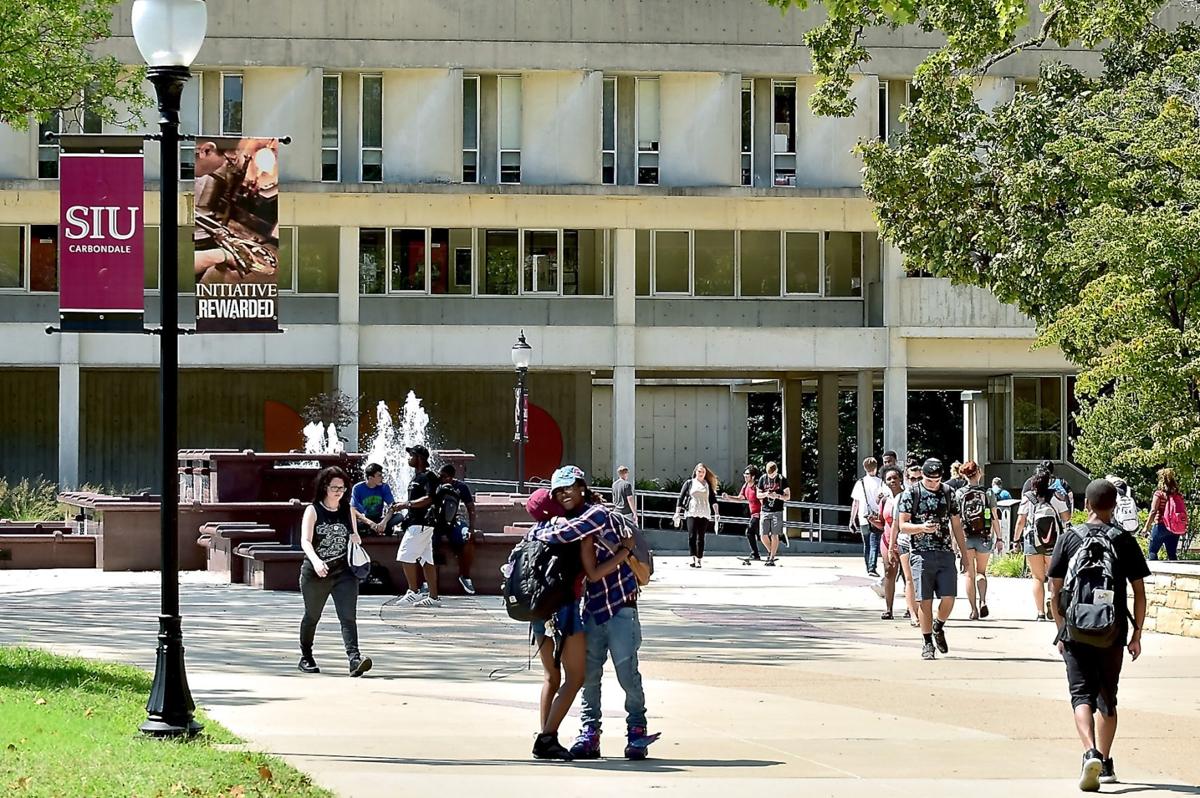 CARBONDALE — The Southern Illinois University Board of Trustees is expected to approve a freeze on student tuition and fees for the 2020 school year at both SIU Carbondale and SIU Edwardsville, according to a news release from the university.
The hold comes after discussions between new SIU System President Dan Mahony, the board of trustees, and the chancellors of both campuses.
Besides maintaining the university's legacy of affordability, a tuition freeze represents an opportunity to capitalize on an increase in applications across both campuses this year, said Board Chairman Phil Gilbert.
SIU Carbondale freshman applications are up about 27% over this time last year, and the number of admitted students is up 21%, the news release indicated. SIUE is reporting similar numbers.
"We think this tuition and fee freeze is going to encourage more students in Illinois to choose one of the SIU campuses," Gilbert said.
In the last two decades, in-state tuition and fees have increased about 150% at SIUC, a rise reflected around the country as government divestment from higher education places greater financial burden on students.
SIUC raised tuition 3.9% in 2017, another 2% in 2018, then held steady in 2019.
Tuition and fees for an underclassman were $14,904 this year, plus about $10,000 more for room and board for students choosing to live on campus.
However, about 87% of incoming students received financial aid cutting into that sticker price.
SIUC aid packages met an average of 61 percent of students' demonstrated financial need and averaged over $15,000, during the 2017-2018 school year, significantly outpacing other regional competitors, university data shows.
This year's tuition freeze is permitted, in part, by the funding bump SIUC and other universities have seen under Gov. J.B. Pritzker, Gilbert said.
In his first budget, Pritzker increased funding to all public universities by 5% and passed a $45 billion capital plan that will fund building and maintenance projects at institutions around the state.
"We appreciate and support Governor Pritzker's priority of reversing the downward trend in higher education enrollment and stabilizing the trend of Illinois students leaving the state for other education opportunities," said SIU Board Vice Chairman Ed Hightower.
This semester, SIU Carbondale is celebrating its highest freshman fall-to-spring retention rate in at least 10 years, according to interim chancellor John Dunn, as approximately 91% of freshmen chose to return after their fall semester.
The university-wide tuition freeze will also apply to the schools of dentistry, law, medicine and pharmacy, Gilbert said.
Be the first to know
Get local news delivered to your inbox!