CARBONDALE — When she was hired in April 2018 to improve enrollment at Southern Illinois University Carbondale, Jennifer DeHaemers heard rumors of a "technology averse" campus administration.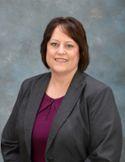 So, in her first year on the job, she set out to get SIUC's efforts to recruit and retain students up to date.
On Thursday, the SIU Board of Trustees endorsed that vision, approving $1.2 million in software purchases that set the stage for the university to add three new digital enrollment tools in the coming years.
One product, AdmitHub, should be up and running by fall.
It's a chatbot that will help prospective students find the web pages or people that can answer their questions about admission to SIUC.
At Wayne State University, AdmitHub is known as "W the Warrior," a chatbot who answers student questions within seconds via text message, at any hour of the day or night.
The SIUC version of W is still under construction.
"It uses artificial intelligence so we're teaching the bot right now about SIU and the answers it needs to know," DeHaemers said. It will be branded specifically to SIUC's colors, themes and mascot.
Two more tools are coming to SIUC from the Educational Advisory Board, winners of the contract approved on Thursday.
One will be a comprehensive web portal for transfer students, pulling together all the information a prospective transfer needs to evaluate SIU.
They'll see admission requirements, policies, degree requirements and a comprehensive list of articulation agreements, describing what credits can be transferred from other institutions.
The program has helped Wichita State University make gains in transfer student outreach and recruitment, DeHaemers said, and strong transfer numbers are vital to SIUC.
"This year we had as many new transfer students as new freshmen," DeHaemers said. "So, it's a growing group."
You have free articles remaining.
Keep reading for FREE!
Enjoy more articles by signing up or logging in. No credit card required.
With the purchase approved, DeHaemers will now form a team at SIUC to dialogue with EAB as they build the platform, she said.
The other EAB tool, EAB Navigate, will use predictive analytics to identify students that need more attention or could be in danger of dropping out.
The university already had the tool, but its implementation was stunted by a past change of chancellors, DeHaemers said, as a new administration chose other priorities.
In the fall, EAB Navigate will be piloted among administrators and faculty in several university departments.
Jointly, they will track student performance, using the software to identify those who need extra support, in or outside the classroom. After feedback and fine-tuning, EAB Navigate will go campus-wide.
"This will help us both serve students better and improve our retention," DeHaemers said. It will also give SIUC access to EAB's broader data, gathered from other universities, on the predictors and drivers of student success.
The tools don't come cheap, and SIUC is relying on its fundraising arm, the SIU Foundation, to support the purchase by paying at least the first year of a three-year, $167,000 contract with AdmitHub and the first two years of the five-year contract for EAB Transfer.
But DeHaemers is confident that the additional revenue generated by new enrollment will cover SIUC's costs.
"Other universities that have used these products have seen returns in their first year, and we anticipate the same thing," she said. "That return on investment will prove the point these were worthwhile investments in recruiting and retention."
The pitching and bidding processes involved a broad array of colleagues, from marketing, to student affairs, to the budget office, DeHaemers said, ensuring the tools will have better buy-in than EAB Navigate did, the first time it was implemented.
"I wanted everyone to see what the value could be with these tools and to give feedback, to us and the company," she said.
Campus leadership appeared supportive Thursday, as SIUC Interim Chancellor John Dunn called the purchase: "proactive support to the recruitment, retention and graduation of our students."
Dunn also called on state legislators and the governor to follow through with a budget favorable to higher education.
"Not only we, but other Illinois universities ... can all turn this around if there's a willingness to make some investments," Dunn said.