CARBONDALE — Bearing the flags of their home countries, dozens of international students and professors marched through the Southern Illinois University Carbondale campus Monday, smiling, hugging and taking selfies.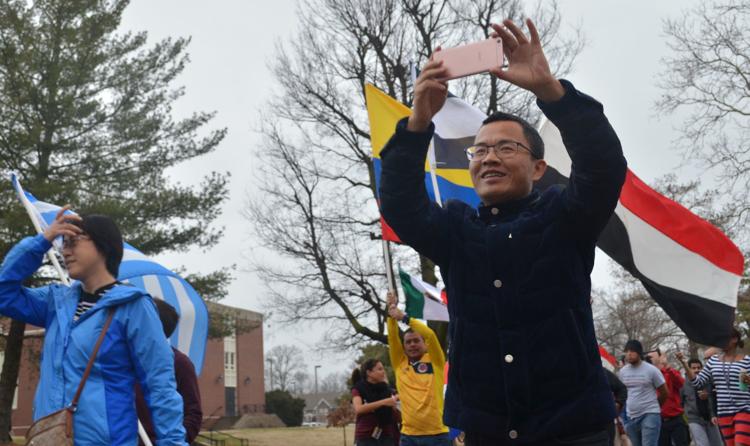 The flag parade is a yearly reminder of the diversity of Southern Illinois and SIUC, which educates students from about 100 countries, according to Interim Chancellor John Dunn.
"A university cannot be a truly great university unless it's an international university," Dunn told students after the parade. "Thank you for sharing your cultures, your languages, your knowledge and who you are."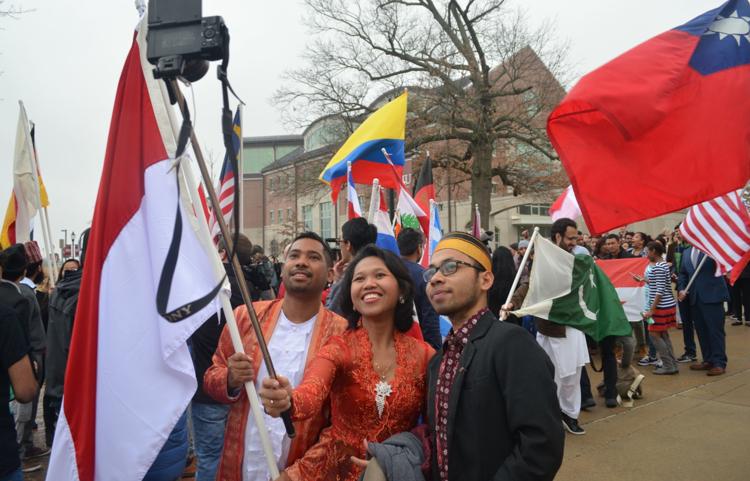 For Carbondale Mayor Mike Henry, who studied engineering at SIUC, the university provided his first real exposure to people of other ethnicities, religions and skin colors, he said, something he's extremely grateful for.
Some countries had just a single representative — Costa Rica, Nicaragua, and South Africa among them — while others, like the Panama contingent, were out in force, setting the march's pace with national cheers, songs and soccer chants.
International students make up about 10 percent of the SIUC student body. They are especially important to the university's doctoral programs, earning 50 percent of all the Ph.D.s granted at SIUC.
The International Festival celebrations continue with the International Food Fair from 11 a.m. to 1 p.m. Wednesday at the SIU Student Center.