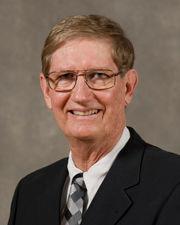 EDWARDSVILLE — Southern Illinois University Carbondale will begin its search for a new chancellor immediately, J. Phil Gilbert, chairman of the SIU Board of Trustees, announced at Thursday's meeting in Edwardsville.
The timing of the chancellor search aligns with the current search for a system president, which the board hopes to complete by the end of 2019.
The chancellor search is scheduled to finish a few months after, Gilbert indicated in a news release from SIUC, so that the new president is in place in time to interview the chancellor candidates and recommend a finalist for appointment.
You have free articles remaining.
The SIU system office will establish an advisory search committee immediately, according to guidelines established by the board, said SIU Interim President J. Kevin Dorsey in the news release.
The committee, which will draw on a wide range of constituencies across the university, will be chaired by Marc Morris, interim director of the School of Accountancy, the news release said.
Currently, both SIUC and the greater SIU System are helmed by interim leaders. SIUC Interim Chancellor John M. Dunn was hired in December of 2018 following the untimely death of Chancellor Carlo Montemagno.
"This is a great campus that deserves a permanent chancellor to guide it into the future," Dunn said. "We'll continue to move forward until the next chancellor is appointed. I continue to appreciate the commitment of our faculty and staff. We have momentum thanks to their commitment and hard work."
The goal is to appoint a Carbondale chancellor in about six months, Gilbert said.