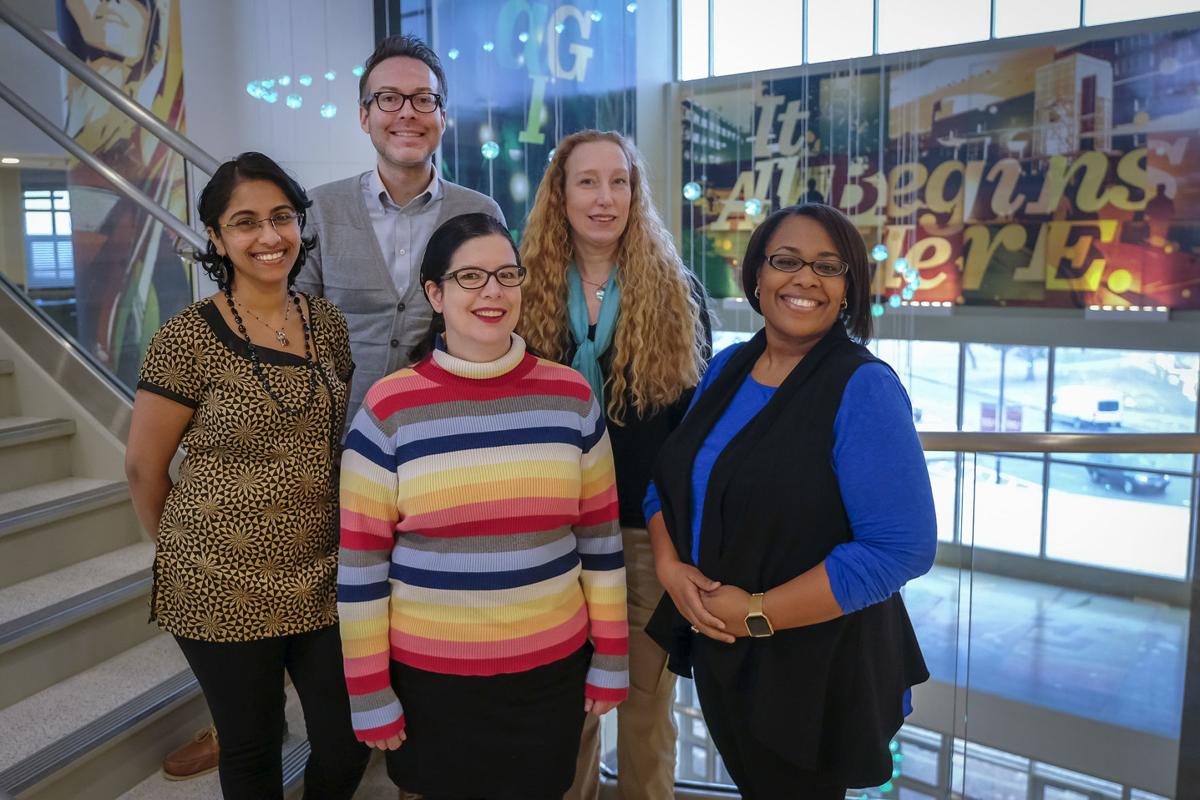 CARBONDALE — Over the last four years, SIU has revamped its freshman orientation course, building a new curriculum and hiring a team of instructors dedicated to ensuring freshmen make a smooth transition to college.
The result is UNIV-101, aka Saluki Success, a mandatory one-semester class that covers study habits, mental health awareness, sexual consent and cultural sensitivity, plus a fun look at SIUC history and lore.
Data on the class show students widely agree it has helped them adjust to college life and take advantage of resources available on campus. It has also coincided with dramatic increases in the retention of "provisionally admitted students," those who enter SIUC below the university's academic standards.
CARBONDALE — Early in the fall of 2017, Asia Taylor and her classmates in SIU Carbondale's freshman orientation course were each asked to writ…
Now, the course is preparing for a transformation to be led by Interim Provost Meera Komarraju, who has designed, taught and evaluated first-year orientation courses at SIU over the last 15 years.
"I saw all of this evolving," Komarraju said. "What is going on is really good, but I'm looking for ways to enhance it."
The course currently groups freshmen at random, in hopes that students with different academic interests will get to know each other, as they acclimate to SIUC.
Instead, Komarraju plans to group students by discipline. Then, in addition to study skills and life skills training, UNIV-101 students will be able to meet faculty in their fields and learn about internships, research opportunities and potential career paths.
The goal, Komarraju said, is to help faculty make deeper connections with students earlier in their academic careers, to boost retention. It's a desire that's been expressed by faculty across campus, Komarraju said, from criminology, to physics, to the dean of the college of liberal arts.
"I'm telling the deans, get to know each and all of your students and make sure they are retained," Komarraju said. "This is a mechanism by which they can actually meet their students."
Next year, the one-credit-hour course will again be taught by the team of four young, energetic Saluki Success Program instructors assembled by Program Coordinator Nick Weshinskey, Komarraju hopes.
Komarraju will seek their feedback, she said, to adjust their classes to involve faculty in guest lectures, workshops and tours of facilities and labs.
In the longer term, the university may ask faculty to entirely take over teaching the course for students in their discipline, Komarraju acknowledged.
To prepare for that possibility, the current instructors — Casheena Stephens, Gauri Pitale, Laura Borger and Abigail Wheetley — will be offered one-semester contracts for fall 2019, with spring employment possible but not guaranteed.
"We are still in the process of talking to them about it, and nothing is final," Komarraju said. "As the university's chief academic officer, I need to ask, 'How best can I deliver an outstanding academic experience, efficiently?'"
But at a university where improving retention and graduation rates is considered the top priority in addressing enrollment struggles, the possible changes have created as much debate as enthusiasm.
"I'm afraid that we're going back to the old way," said Dave Johnson, the leader of SIU's largest faculty union, who has discussed the program with tenured faculty and Saluki Success Program staff.
In 2011, Johnson became chair of the Department of Foreign Languages and Literature and began supervising colleagues in his discipline who taught the course.
"Originally, it worked poorly," Johnson said. Compensation for teaching the class was about $500 per semester, a tiny fraction of the normal per-course pay rate, causing tenured faculty to avoid teaching it.
Meanwhile, the course's curriculum was "an ungodly mess," Johnson said, asking professors to tackle "everything from how to use a condom to how to use the library."
"I think it's a good idea to add more disciplinary contact to these classes. Asking faculty to come in a couple times and introduce their discipline, you'll get quite a bit of interest," Johnson said.
However, most faculty didn't sign up to teach life skills, personal finance, and self-care, he said, nor is that their expertise.
You have free articles remaining.
Past versions of the class suffered from inconsistencies, Weshinskey agreed, as each department taught the curriculum in its own way. Standardizing the course and making sure all its concepts are covered have been major achievements of the modern Saluki Success Program.
"Today, the course is taught by people who are qualified and interested in introducing students to college life," Johnson said. "It's the first time in the history of the program that there's been any credible claim that it has been successful. And it's not surprising that if you hire people who are qualified and interested, instead of piling on to others' workloads, you're going to have better results."
Whoever is asked to teach Saluki Success, Komarraju will ensure all instructors are qualified to provide the mentoring and wellness curriculum that now defines the course, she told the Southern.
"When I led the Department of Psychology's orientation course, I would meet with the teachers every week to address their issues and make sure they had the resources they needed," Komarraju said.
She checked instructors' midterm evaluations and monitored discussion sections, to make they met the course's standards.
"I'm really focused on the instruction of students, and that will not change," Komarraju said. "I would not do anything that would harm the course. I have the track record, the experience and the support of the deans and instructors to do a good job."
Faculty and students who oppose changing the course have also raised concerns about the impact on undecided students.
About 10 to 12 percent of last year's new SIUC students were undecided, and statistics from the U.S. Department of Education indicate about 33 percent of all college students change their major at least once.
But recent enrollment decline at SIUC has academic departments striving to hang on to their majors.
"As long as you have an administration that says we're going to decide which departments get resources based on the number of majors you have, it's inevitably going to create a kind of Hunger Games situation, where you have different departments pitted against each other," said Natasha Zaretsky, an SIUC history professor who sits on the university's faculty senate, which has hosted both Weshinskey and Komarraju to discuss the Saluki Success Program.
That can make the Saluki Success instructors, who belong to no academic department, valuable impartial advisors, students told the Southern.
"Our teachers are special in that they don't really care where you go as long as you like it," said Asia Taylor, who has credited Saluki Success Instructor Abby Wheetley with helping her find the right major during a challenging freshman year.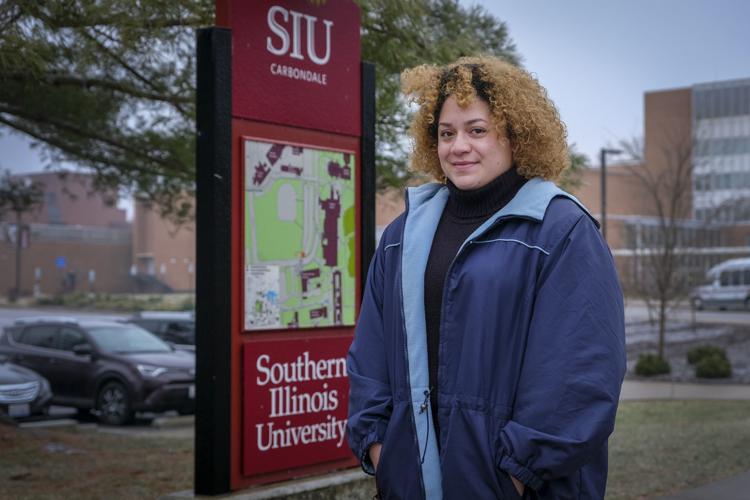 "Advisers do want to keep students. In every course I've taken, in every different department they try to get me to double major, they want me to get the minor. They try to keep you in their program," Taylor said. "The [UNIV-101] teachers are like, 'Do what you want to do, don't let anyone pressure you into falling into a category that you don't want to.'"
For her part, Komarraju is confident that any faculty who participate in UNIV-101, will have the "professional integrity," necessary to impartially mentor students, just like the current instructors do.
"Noone wants an unhappy major," Komarraju said. "I believe faculty can be counted on and will be encouraged to be objective and not put pressure on students. We have our students' best interest at heart."
Still other questions remain, should faculty be asked to teach the course, said professor and Faculty Senate President, Jonathan Bean.
First and foremost, Bean said: "Will we have the time and the commitment from faculty to carry through the apparent the current success of the program?"
That will depend on how faculty are assigned to UNIV-101 and how they're compensated. It will also depend on Komarraju's ability to build enthusiasm for the course among researchers with other interests and responsibilities.
In the College of Agricultural Sciences, where an orientation course has been taught by faculty, since last year, it's already clear that a smooth transition is possible, Komarraju said.
"There is enthusiasm for faculty to come in and share their disciplines," Komarraju said. "Involving more faculty who are passionate and like this kind of work, I encourage that."
But there is skepticism too, Johnson said, as many see the half-year contracts offered to Saluki Success staff as a move to phase out the instructors who have elevated the program.
"The success of this program depends on these people having job security, to consistently be someone students can go to," Johnson said. "Those folks need to eat in the spring as well as the fall. Each of them is paid one-tenth of the basketball coach, and serves so many students. It's an incredibly low cost to keep them."
This story has been updated to attribute several comments about the future of the Saluki Success Program to Interim Provost Meera Komarraju. In addition, this story incorrectly stated that the Saluki Success instructors had been offered contracts for next semester and had contributed to curricular changes. In fact no contract has yet been offered and curricular discussions have not yet begun, Komarraju said.