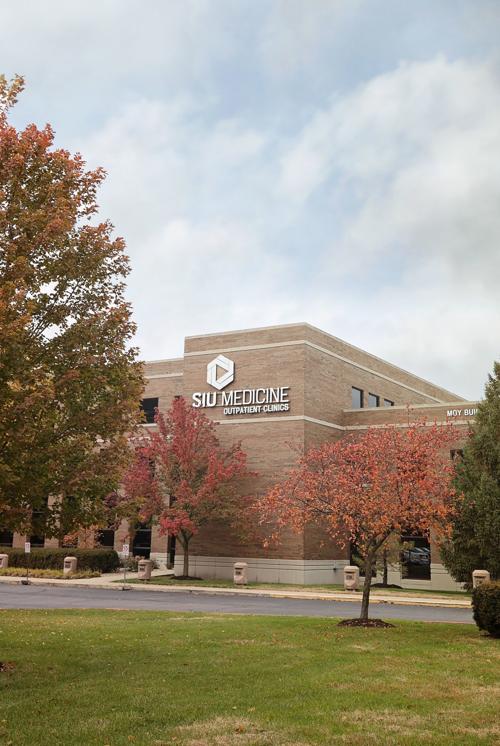 CARBONDALE — Tom Ala, the Medical Director of SIU School of Medicine's Center for Alzheimer's Disease and Related Disorders, has his fingers crossed.
The neurologist has seen dozens of potential new Alzheimer's drugs fail in clinical trials in recent years.
But a new drug, Troriluzole, has a pedigree that gives him hope.
It's a cousin of a drug already known to prolong the lives of sufferers of Lou Gehrig's disease by slowing the degeneration of neural and spinal cells. And it has demonstrated improvements in memory and thinking in preliminary trials with Alzheimer's-affected mice.
Over the next year, Ala will work with colleagues from across the country to test Troriluzole on human patients, in hopes of seeing similar benefits.
SIU is still recruiting sufferers of the disease in central and Southern Illinois to join the 48-week study in Springfield. Half of them will be administered the new drug, while the other half get a placebo.
Because the study is double-blind, Ala and his team won't know which they're administering.
But they'll interact with patients regularly, testing their brain function, talking with caregivers to measure potential improvements in their self-care and quality of life, and using MRIs to take images of their brains' responses to the drug.
Today, Alzheimer's disease afflicts more than 5 million Americans, and the future could bring higher numbers yet, statisticians predict, as the population grows and life expectancy increases among some groups.
The disease's causes are thought to be a tough-to-pinpoint combination of genetic, lifestyle and environmental factors.
Scientists have identified chemical changes common in Alzheimer's-affected brains. But they struggle to say which chemicals might cause the disease and which might be created by it.
Today, most treatment focuses on healthy living — from a diet rich in omega-3 fats to a life rich in physical and mental exercise — and mitigation.
The four existing FDA-approved drugs that treat it may temporarily improve a patient's memory, but they cannot slow the brain's deterioration, Ala said.
"As far as buying you years of time they don't do that," Ala said.
Troriluzole works by normalizing glutamate, one of the chemicals that carry messages between nerve cells in the brain.
When glutamate is overactive, the brain's signals can go haywire, explained Dr. Irfan Qureshi, director of neurology at Biohaven Pharmaceuticals, which developed Troriluzole.
"The symptomatic treatments currently available, they target these kinds of chemical messengers," Qureshi said. "There is data saying targeting glutamate helps. This is a new way to target glutamate."
The hope, Ala said, is that the drug might be the first to truly slow the advance of the disease.
Ala and his team are still looking for about five more participants for the study. They must suffer from mild to moderate Alzheimer's and meet certain criteria for physical health.
"Research cannot be done without patients to volunteer," he said, "and for a study like this it's hard to find patients that meet the criteria. Many patients are really altruistic. They say, 'I know I'm being a guinea pig and this may not help me, but it may help my family and others in the future.'"
Someday, Ala believes Alzheimer's will be treatable.
Even as his team aids in the Troriluzole study, they are also helping to evaluate new antibodies created by scientists that can remove or interfere with proteins that disrupt neurons in the Alzheimer's brain.
"I think someday, we'll be able to say, 'we've stopped the disease and prevented further deterioration," Ala said. "But can we improve the patient's brain function back to baseline? That's what we would want, and I don't know."
Southern Illinoisans who wish to be screened for Alzheimer's can visit any of 32 sites around the state, where the School of Medicine has trained staff to test for the disease, Ala said, including at the School of Medicine in Carbondale.
Be the first to know
Get local news delivered to your inbox!