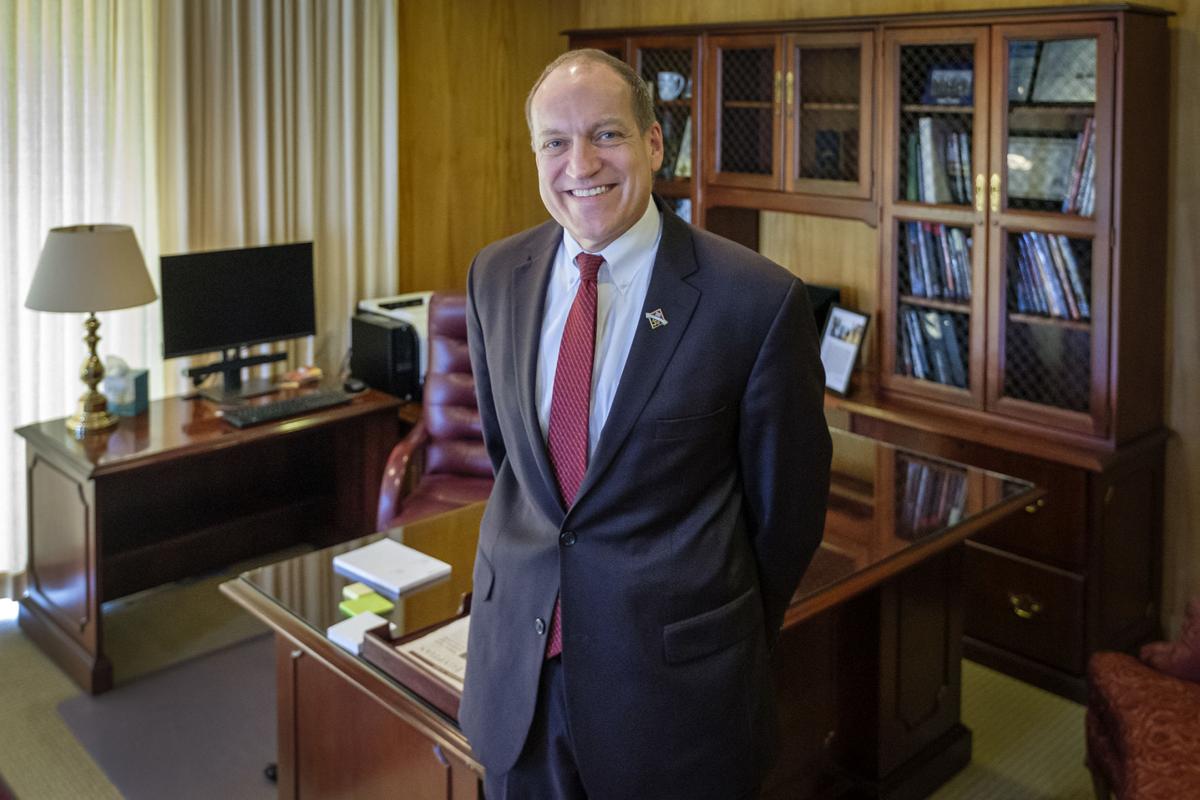 CARBONDALE — The Southern Illinois University Board of Trustees in its meeting Feb. 11 heard presentations praising enrollment numbers at the system's Carbondale campus as administrators look toward a continued upswing in freshman enrollment.
SIU System President Daniel Mahony praised the spring semester enrollment numbers on the Carbondale campus. Administrators reported last week that the university has 36% more freshmen this semester than it did last spring — 1,056 total this year, with 60 of them being first-time students. A previous news release from the university said that about 85% of first-time freshmen who enrolled at SIU Carbondale in the fall returned in the spring.
Mahony told the board that based on recent trends, he saw SIU Carbondale heading toward an "upward swing." Mahony said administrators are trying to be as positive as they reasonably can be with their plans for fall, and are hoping to see an enrollment boost.
SIU Carbondale Chancellor Austin Lane noted that spring 2021 had a lot of first-time students, indicating that many waited to start their college careers because of COVID-19. He said bringing these students to campus mid-year was good news.
"That was a good sign that we didn't lose those students," Lane said.
Mahony did not address the overall dip in Carbondale's enrollment this year — there are 10,378 current students, compared with 10,779 in spring 2020, according to the numbers released by the university. This represents a decline of 3.7% overall.
Lane previously said that spring enrollment is traditionally significantly lower than the fall due to December graduation. About 870 students graduated in December 2020. Fall 2020 enrollment was 11,366, according to a previous university news release.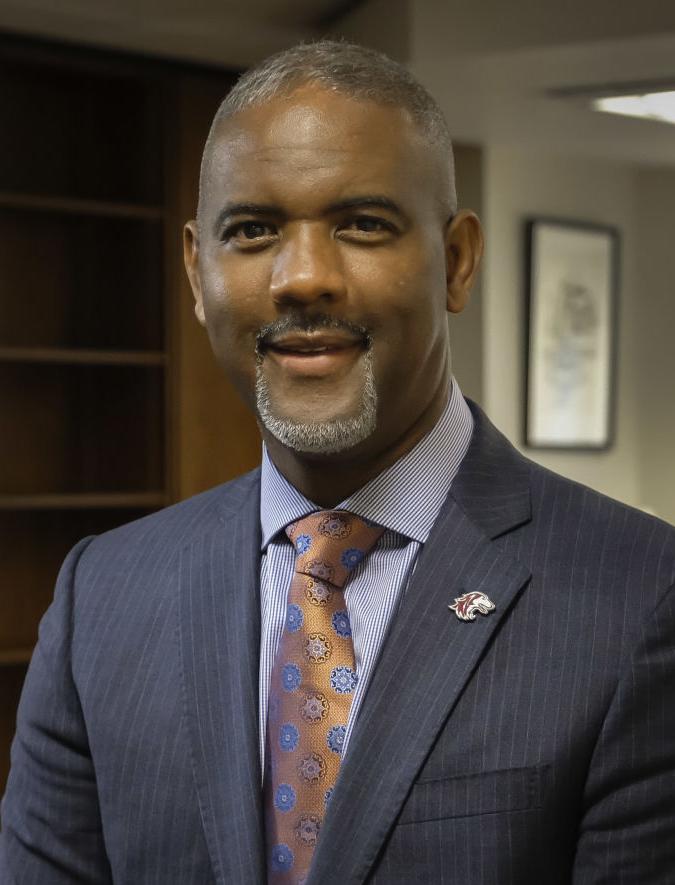 Lane also spoke to the board about new strategic partners the Carbondale campus is making in the community. He pointed to Carbondale Elementary School District 95 Superintendent Daniel Booth as an example. Lane said he plans to plant seeds early with elementary school students that SIU is the place to be.
"Make sure they sort of grow up with us," Lane said. This means putting some SIU faculty and staff volunteer hours into working with the school district and its students.
Mahony also told the board the university system has lost revenue because of COVID-19 impacts to enrollment and other university operations. While SIU has received funds from COVID-19 relief packages, the aid falls short of the hit the system took in 2020. Mahony said enrollment growth will be key in making up revenue losses.
Mahony briefly talked about ongoing strategic planning for the university's future goals. This long-term planning is underway at the SIU system level as well as at the Carbondale campus level. He said there has been great community input in both initiatives. Mahony said they are hearing similar things in Carbondale surveys as with system surveys, though he did not specify what those were.
Finally, both Mahony and Lane praised students on their overall COVID-19 safety over winter break. Mahony said the recent positivity rates for SIUC students were lower than many of the surrounding communities.
"I don't take that for granted," Mahony said, noting that not all universities have been so lucky.
All students living in university housing on campus were required to test for COVID-19 upon returning from winter break. According to the SIUC COVID-19 website, between Jan. 25 and 31 there were 227 tests done through the school's testing program. The website said 15 of those tests were positive — 13 were students.
---
Photos: SIU Carbondale students, staff supply state with crucial COVID-19 test component
Photos: SIU Carbondale students, staff supply state with crucial COVID-19 test component
SIU Carbondale students, staff supply state with crucial COVID-19 test component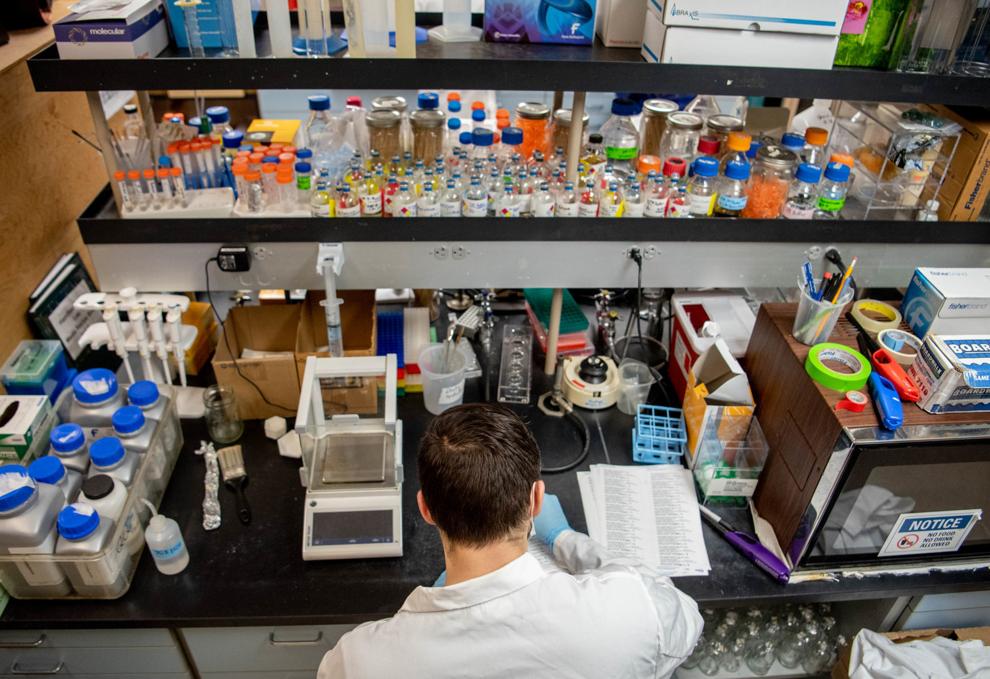 SIU Carbondale students, staff supply state with crucial COVID-19 test component
SIU Carbondale students, staff supply state with crucial COVID-19 test component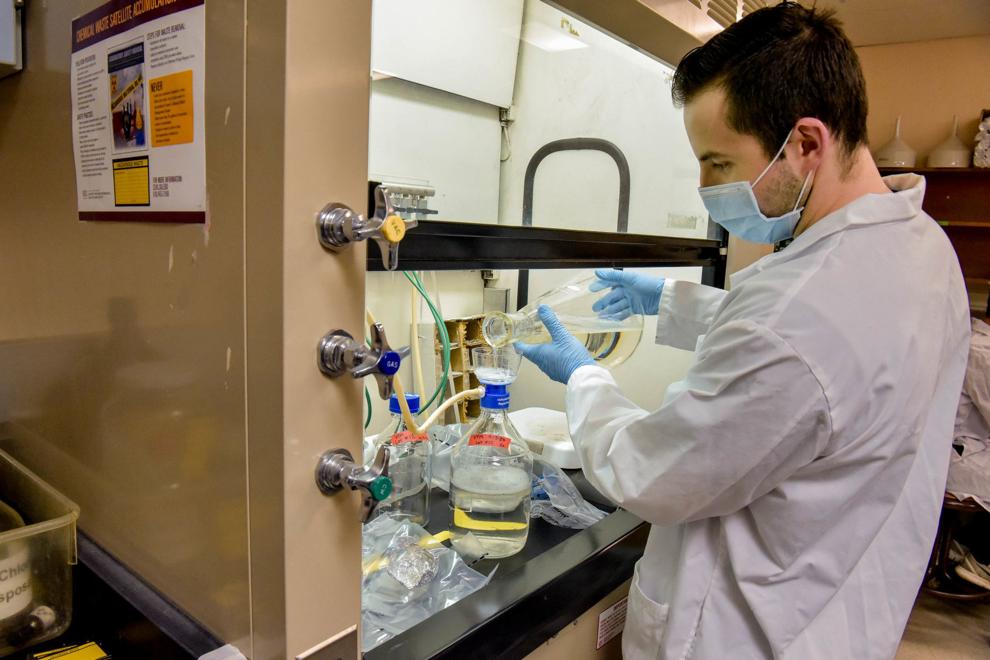 SIU Carbondale students, staff supply state with crucial COVID-19 test component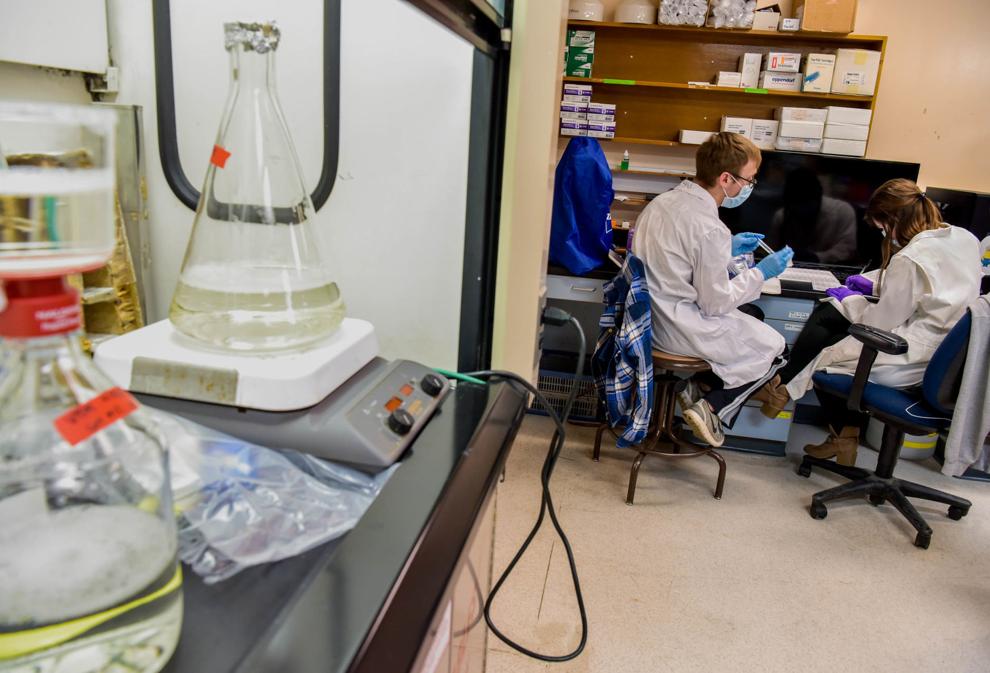 SIU Carbondale students, staff supply state with crucial COVID-19 test component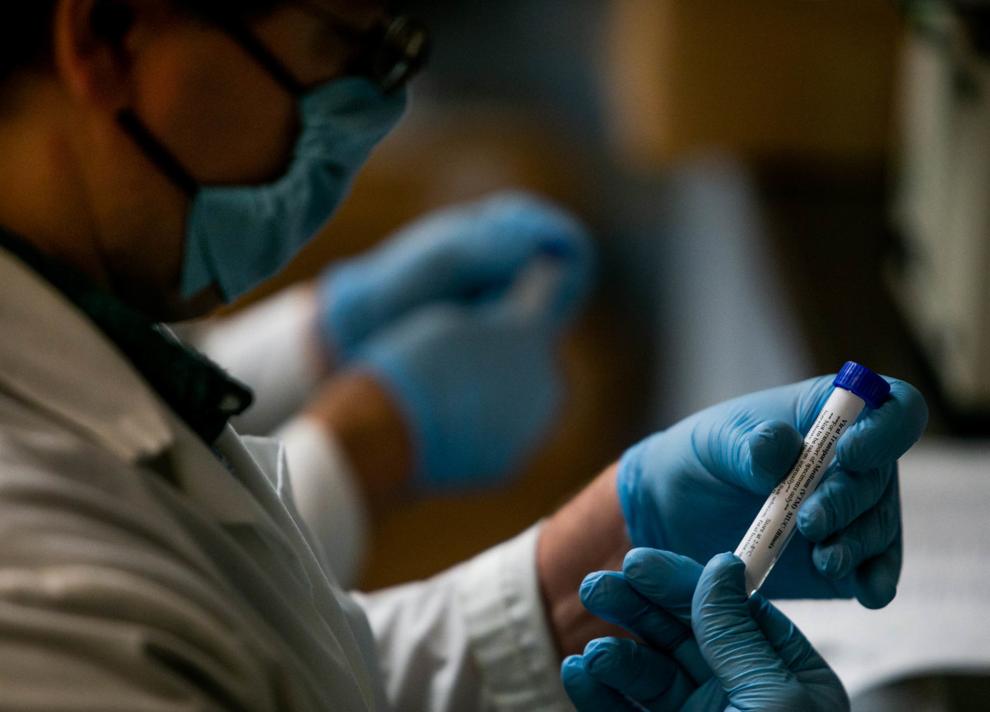 SIU Carbondale students, staff supply state with crucial COVID-19 test component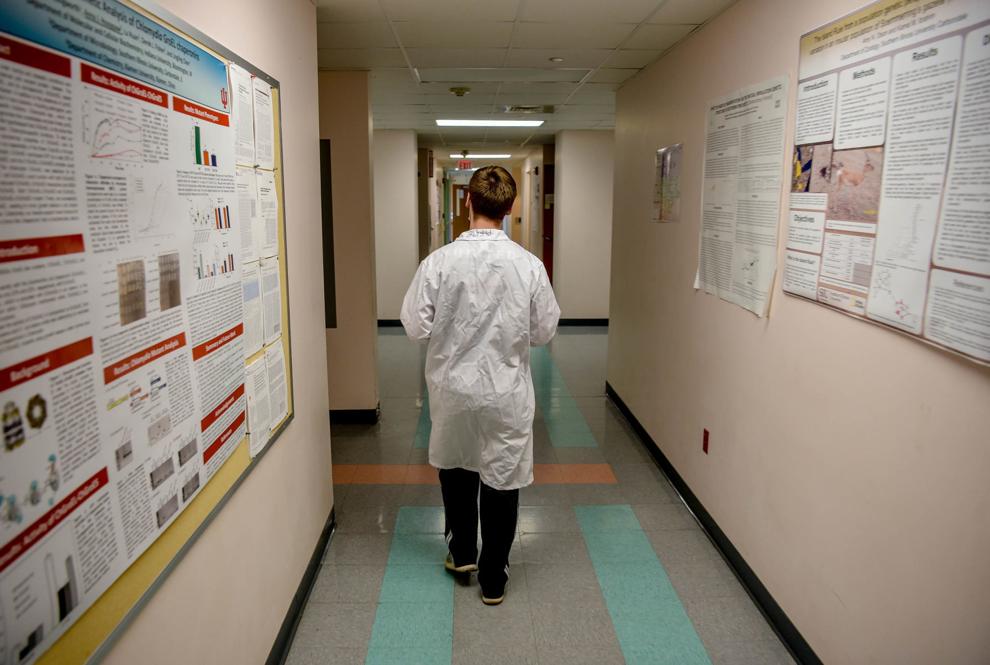 SIU Carbondale students, staff supply state with crucial COVID-19 test component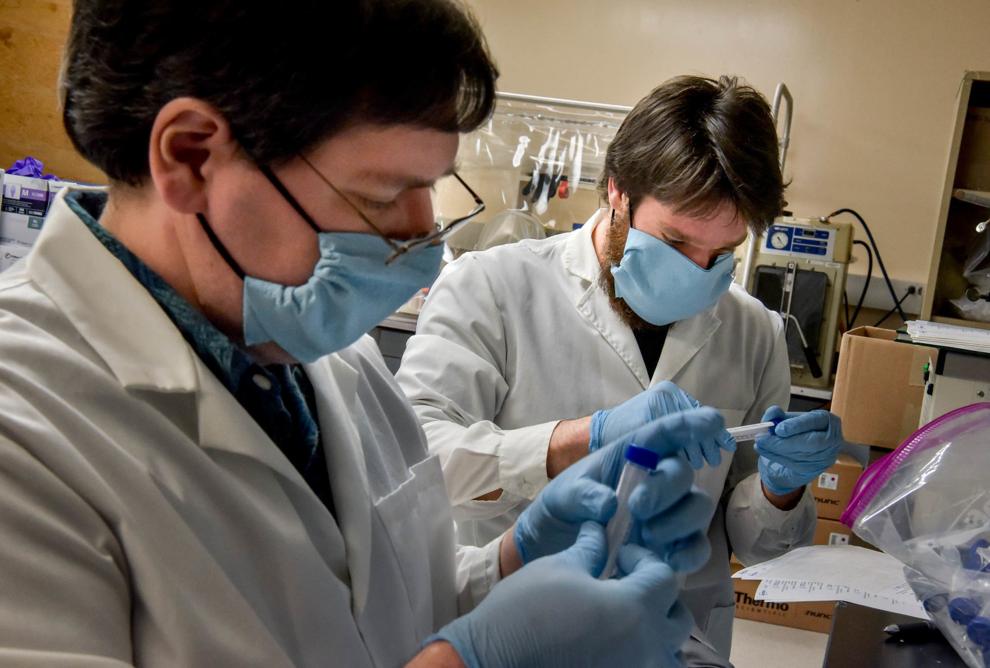 618-351-5823
On Twitter: @ismithreports