CARBONDALE — Embattled Southern Illinois University President Randy Dunn is expected to step down early next week.
At a special meeting on 10 a.m. Monday in the Morris University Center on the SIU Edwardsville campus, the SIU Board of Trustees will consider a separation agreement for the president, according to a meeting notice posted late Friday.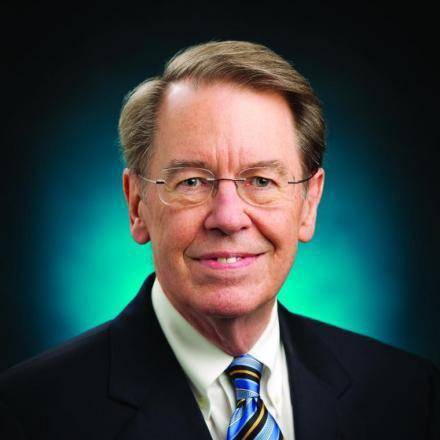 The board will also consider the appointment of J. Kevin Dorsey, a retired SIU School of Medicine dean, as interim president. Dorsey's compensation will be $430,000.
The separation agreement included with the agenda states that Dunn's retirement will be effective July 30. He will be provided with a six-month severance payment of $215,000, and he will be rehired as a visiting professor at SIU Edwardsville for an annual salary of $100,000 beginning Jan. 1, 2019. 
Dunn, who first began as president of SIU in 2014, has come under fire recently after nearly 1,900 pages of university documents showed that he colluded with officials on the Edwardsville campus to bolster a funding reallocation proposal between the two campuses in the system.
The internal emails and meeting notes showed that Dunn worked closely with SIUE Chancellor Randy Pembrook in developing the proposal, which would have shifted $5.1 million in state appropriation funding from SIU Carbondale to Edwardsville.
Dunn's office also worked to support a piece of state legislation, introduced by State Rep. Jay Hoffman, D-Swansea, to dissolve the SIU System and create separate boards of trustees for SIUC and SIUE.
A number of downstate lawmakers have called for Dunn's removal. Some members of the Board of Trustees attempted to oust him in June, but the vote was split 4-4, with trustees affiliated with the Edwardsville campus voting in Dunn's favor.
Just this week, Dunn faced more negative news. The SIU Faculty Senate gave Dunn a "no confidence" vote by a 25-1 tally. Their resolution stated that Dunn has failed to meet the requirements of his job description and "has lost the trust of the Carbondale faculty."
Dorsey's portion of the agreement allows him to return to his current title of Dean and Provost emeritus of the SIU School of Medicine in Springfield. He still teaches at the school, after retiring as dean and provost in December 2015 after 14 years.
Dorsey, 75, earned a bachelor's degree in chemistry and a Ph.D. in physiological chemistry from the University of Wisconsin in Madison, before attending medical school at SIU in Springfield, earning his M.D. in 1978.