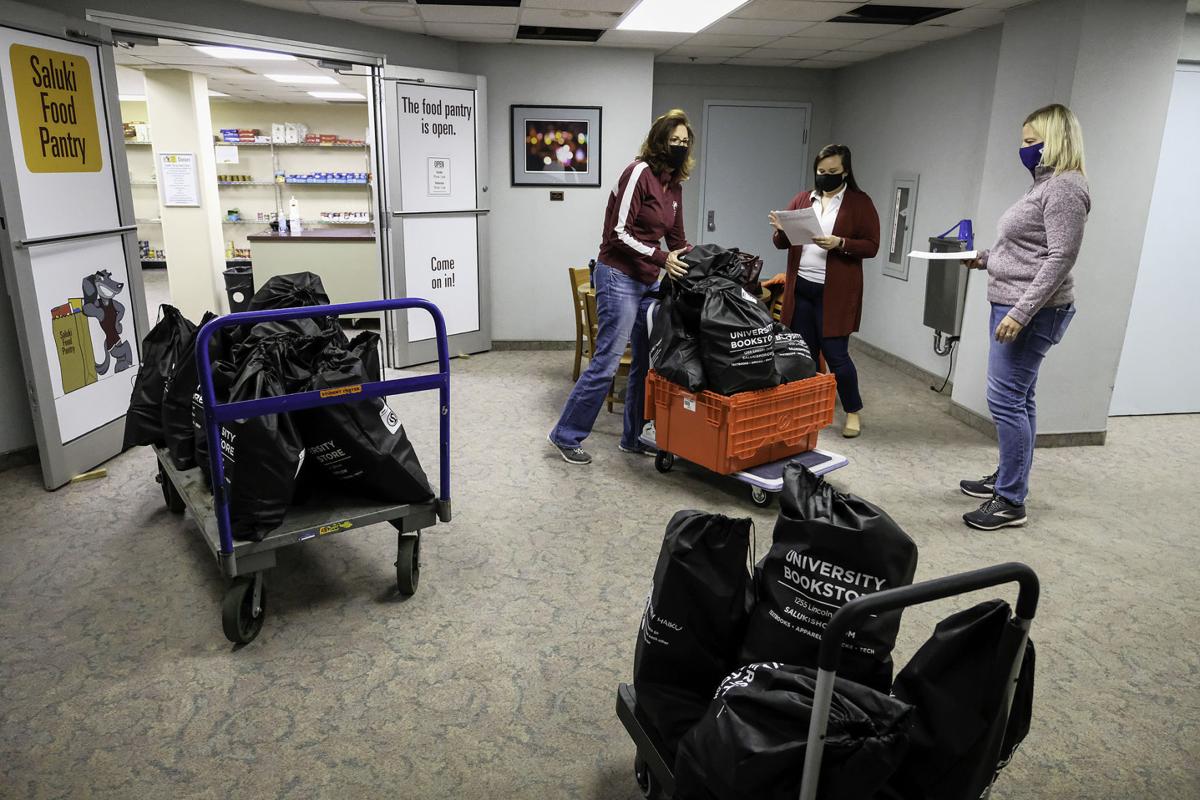 CARBONDALE — With the start of Southern Illinois University's Thanksgiving break on Saturday, most students are in the process of moving out and returning home, where they will complete the semester remotely.
SIU planned to end on-campus classes prior to Thanksgiving break when scheduling the fall semester. The goal was to reduce student travel amid the pandemic.
Chancellor Austin Lane said this portion of the semester was challenging, but has gone as well as could be expected thanks to detailed planning. SIU avoided known large-scale outbreaks related to its university community like those that have made headlines in other college towns.
Lane credited his staff with working long hours to coordinate a complex pandemic plan and respond to students' needs. There were challenges and lessons learned during this unprecedented semester, but Lane said his team deserves "kudos" for their efforts.
"All the way around, we're not perfect but … compared to other universities and some of the things we've been reading about, we've been very fortunate. I'm not going to say that we did a better job than anyone, that we had a better plan ... we've just been very fortunate to not be in some situations others have been in, and still are in," he said.
But given increasing cases and hospitalizations regionally as well as nationally, Lane said the plan to have students remain home after Thanksgiving break has proven to be the right one.
The early end to on-campus living is "kind of bittersweet, actually, because a lot of students don't want to leave," he said. "They feel like the semester has been kind of fast. But the timing couldn't be any better with some of the spikes that we're seeing out there."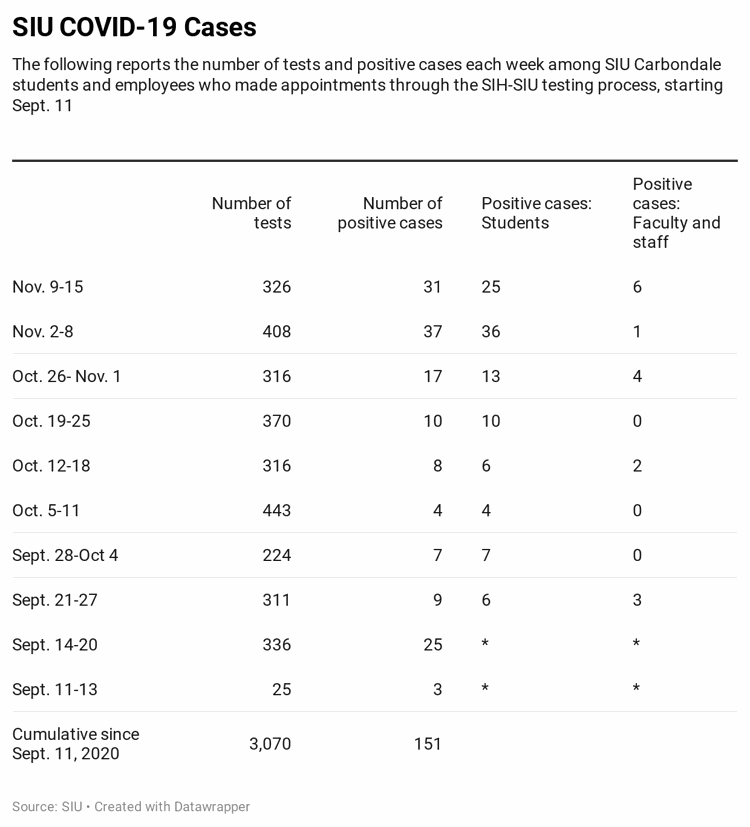 Throughout the pandemic, the positivity rate for on-campus testing of students, faculty and staff has remained below that of the countywide average. But alongside growing positivity rates throughout Southern Illinois, SIU's also has increased in the past two weeks, data show. Lane said more students have been getting tested in preparation of heading home, as the university encouraged.
SIU Police Chief Benjamin Newman, who quarterbacked the university's safety plan, said students largely cooperated in adhering to mask wearing and social distancing during the semester. He said the university's commitment to holding one another accountable for safety protocols helped limit the spread, perhaps more so than other places off campus. "We all understand the gravity of this situation," he said. "Nationwide, there have been a quarter of a million people who have died. So, we take it seriously."
To bolster its safety plan, the university spent about $1 million on supplies and additional staff. That helped fund some 3 million disinfectant wipes, 4,000 individual bottles and 1,400 gallon jugs with pumps of hand sanitizer, roughly 7,000 spray bottles of disinfectant, nearly 16,000 rolls of paper towels and more than 42,000 masks, among other items.
Prior to the start of the semester, the university amended its student conduct code to allow for disciplinary actions if students violated health guidelines. But Newman said SIU has not had to take any formal action.
Lane said one area where SIU "maybe missed the boat" and wants to improve next semester is in making sure students know about mental health resources on campus. "We have focused a lot on getting testing and we've done that, and we worried about that, but we have not focused as much on the mental health side," he said.
He said the on-campus counselors and doctors have done a great job handling an increased load of students seeking services this semester. But Lane said he wants to do a better job of getting the word out to students about the services that are available, as some may not have known their options. Lane said students wanted to have an on-campus experience, even though it was curtailed. But students, much like the general population, are facing a lot of stressors at this time, including COVID-19 fatigue.
"It takes a toll on students," he said. Lane also said it's important that the university find more ways to safely engage students with activities next year.
Thanksgiving break runs through Friday, Nov. 27. Students will have one more week of regular classes, taken remotely, followed by final examinations, which run from Dec. 7 to 11, followed by a virtual graduation ceremony for those who have completed their course requirements.
While the majority are going home, a small number of students will remain on campus. According to Lori Stettler, vice chancellor for Student Affairs, 11 students are staying on campus over Thanksgiving break; 47 students will be on campus after the break, through semester's end; and five students are staying over the winter break until the start of the spring semester.
A limited campus staff will be around to make sure students' needs are met, she said. Some of the students who remain have tested positive for COVID-19 or been exposed to someone who has, and are finishing out their isolation or quarantine period. Others are athletes or students who need housing for any number of reasons. Stettler said officials are also in contact with off-campus students who are remaining in Carbondale during break because they are in isolation or quarantine.
On Friday, employees dropped off food bags at several of their apartment doorsteps. "We also wanted to be cognizant of the students who are out in the community … and make sure they have a little extra as well to get them through the holiday period," she said.
The spring semester is scheduled to begin on Tuesday, Jan. 19, one day after Martin Luther King Jr. Day. This is about a week later than is typical. As well, there will not be a spring break next semester.
Slightly more classes have shifted online-only for the spring — about 45%, compared to 40% of classes this semester. But Lane said the goal, as it stands, is to welcome students back to campus again in January. It is expected that about 28% of classes will be held face-to-face, and 27% in a hybrid format, involving some face-to-face meetings with an online component.
All students returning to live on campus will be immediately required to take a COVID-19 test. Throughout the spring semester, Southern Illinois Healthcare will continue to offer free on-campus testing on a voluntary basis, as it has been doing since September. SIH, the Jackson County Health Department and SIU partnered to expand on-campus testing, and Lane said he owes much gratitude to those two organizations.
While this is the plan, Lane stressed, as always, it is subject to change depending on circumstances. Officials will continue to closely monitor key COVID-19 metrics throughout the winter break, and communicate with local and state health and education officials, he said. 
Lane said the university also has a close eye on developments related to vaccines, though information is scarce at this point.
Newman, the SIU Public Safety director, said there have been some initial conversations with the Jackson County Health Department in terms of how a vaccine may be distributed. "But there are so many unknowns right now as far as the timeline goes and implementation," he said. "The planning is very fluid at this point."
---
Look back: SIU Carbondale students move into campus housing at the beginning of fall 2020 semester
Masked move-in at SIU Carbondale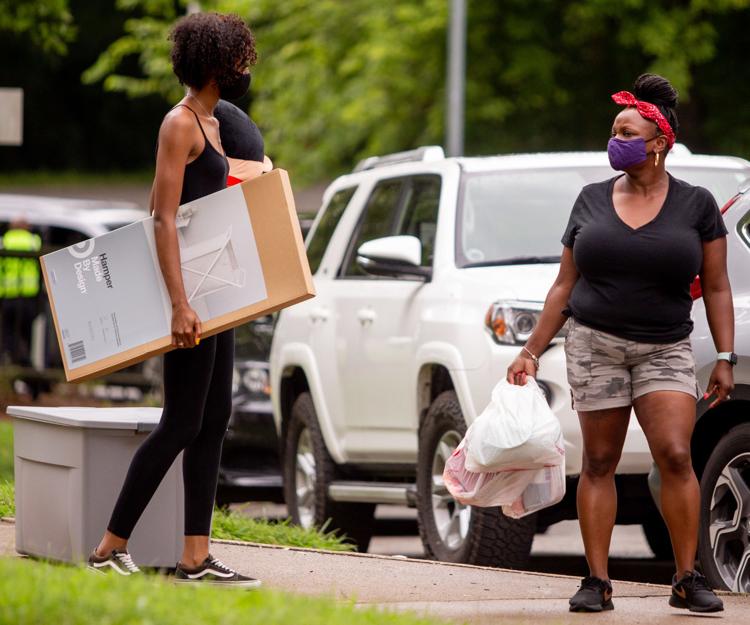 Masked move-in at SIU Carbondale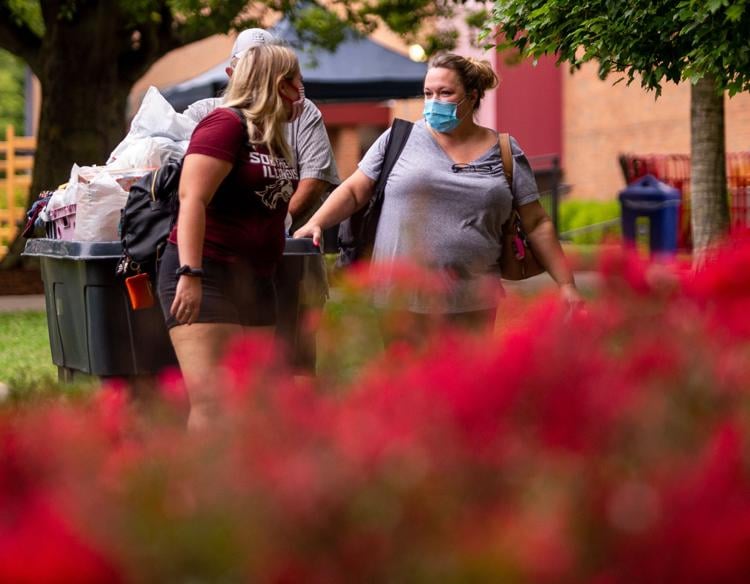 Masked move-in at SIU Carbondale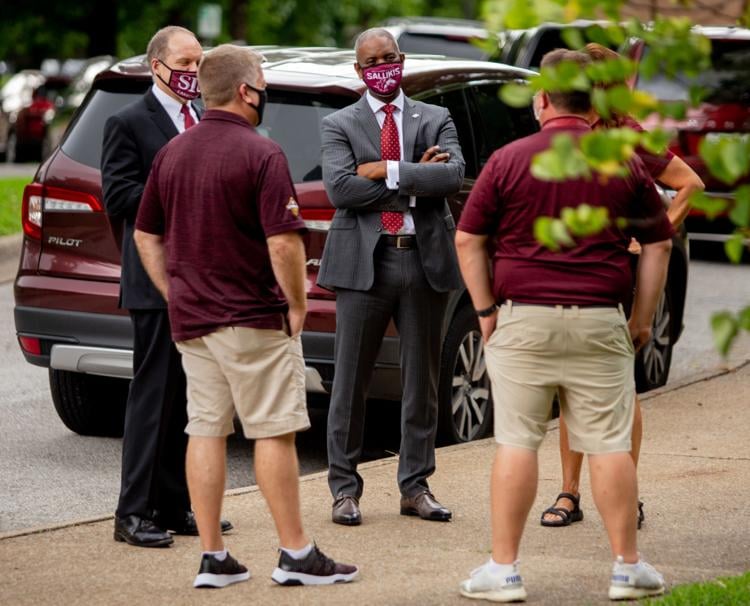 Masked move-in at SIU Carbondale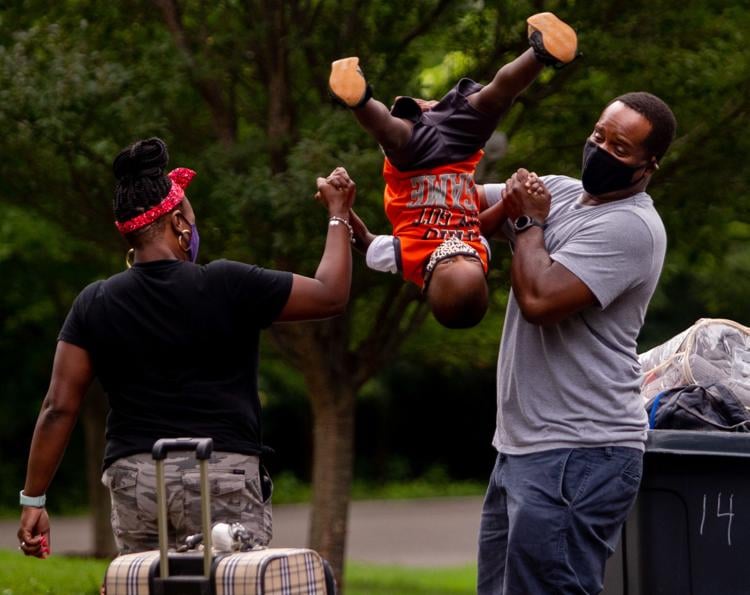 Masked move-in at SIU Carbondale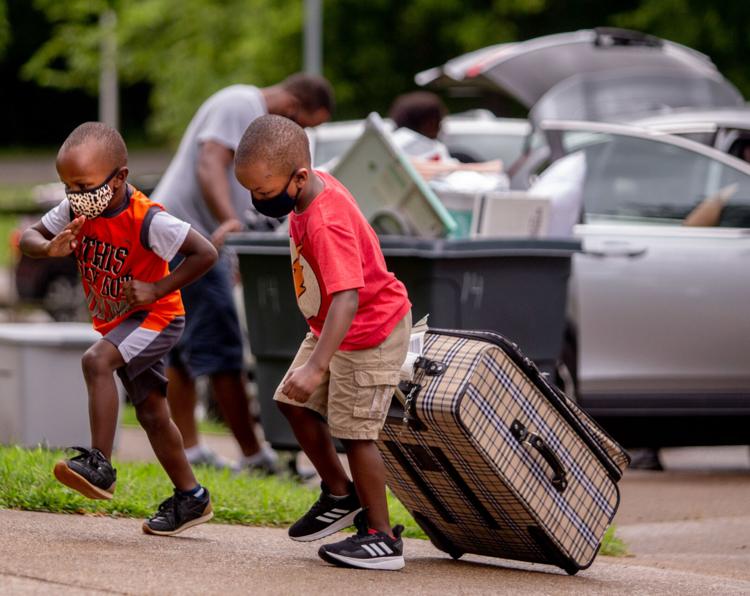 Masked move-in at SIU Carbondale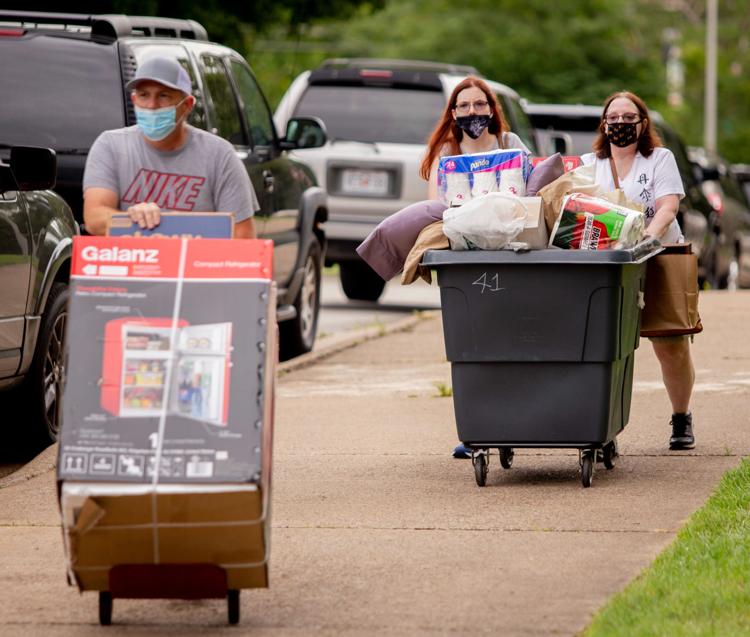 Masked move-in at SIU Carbondale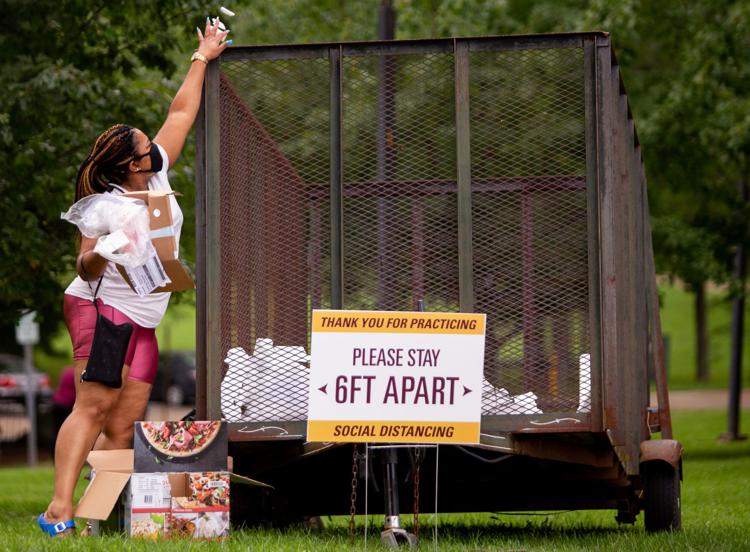 Masked move-in at SIU Carbondale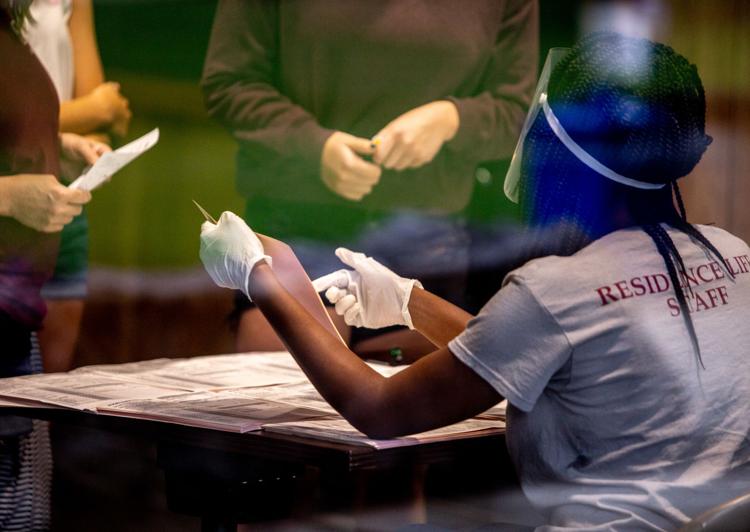 Masked move-in at SIU Carbondale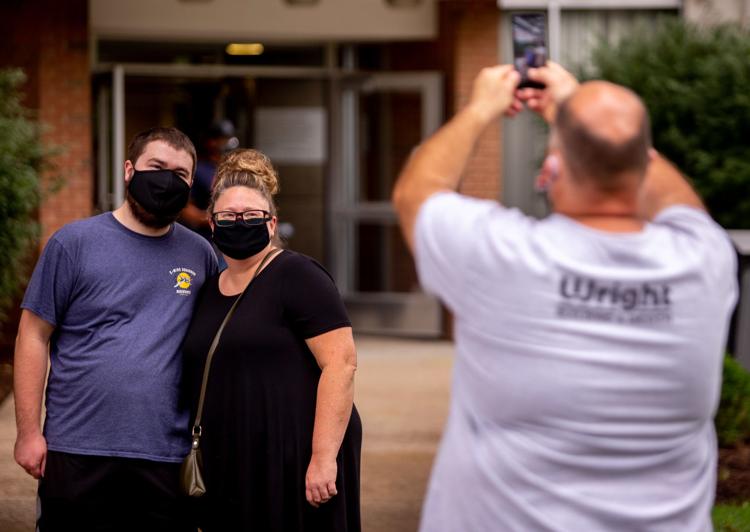 Masked move-in at SIU Carbondale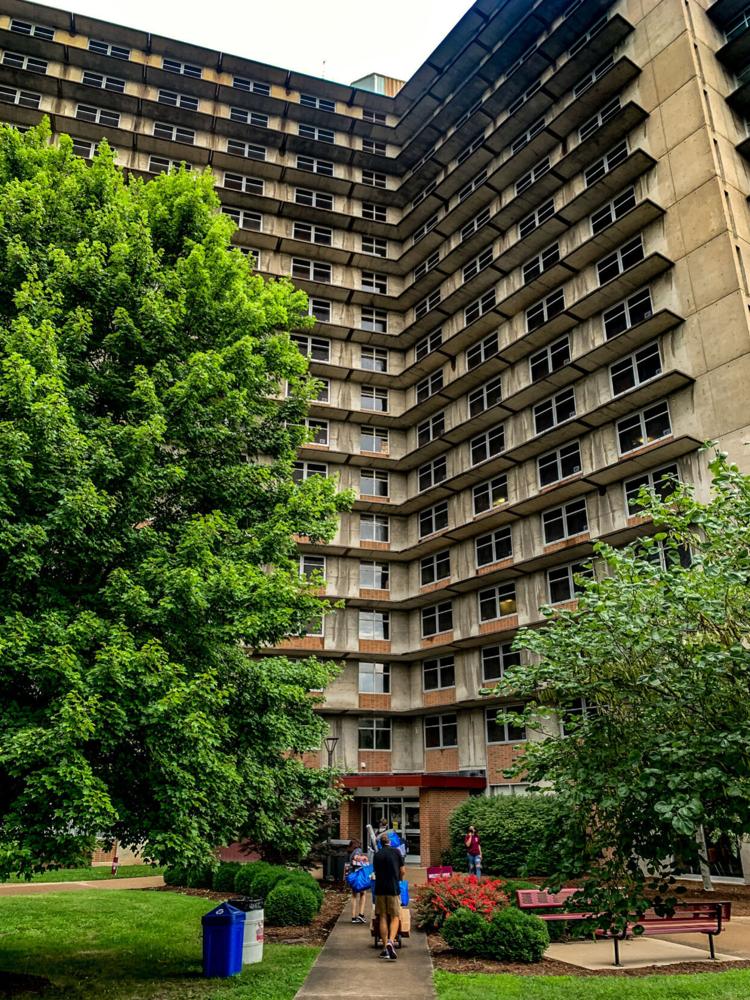 618-351-5079
On Twitter: @MollyParkerSI ​