CARBONDALE — Transformation is critical to the future of Southern Illinois University Carbondale, Carlo Montemagno told a packed Shryock Auditorium in his State of the University address Tuesday morning.
The new SIU Carbondale chancellor, who assumed the role six weeks ago, sketched out a broad academic reorganization plan that he intends to implement at the start of the new fiscal year in the hopes of getting the university back on track.
He also announced that University Museum, which shuttered in July because of the state budget impasse, will reopen in January 2018.
SIUC has faced adversity and stagnation several times throughout its history, but has always benefited from a collaborative spirit, Montemagno said.
The campus has 6,000 fewer students today than it did 10 years ago, and new freshman numbers declined almost 18 percent this year alone. The drop in enrollment over the last decade represents more than $1.5 billion in lost economic activity for Southern Illinois.
"In spite of these enrollment losses, we are operating much as we always have. We have had largely the same academic programs, administrative structures and processes for at least two decades. We have not adapted to a changing higher education marketplace," Montemagno said.
'Vision 2025' survey
The chancellor's recent "Vision 2025" online survey polled students, faculty, staff, alumni, community members and local business owners on what the university should look like in 2025.
Respondents reaffirmed every component of the university's mission statement, Montemagno said. The full results of the survey will be available to the campus soon.
"The results of the survey center around the continued belief in our mission as a university that provides and delivers nationally ranked educational programs," Montemagno said. "We are dedicated to the creation of knowledge and engagement with our communities that contributes to inclusion, diversity and opportunity."
The results will aid administrators in charting SIU's path forward, he said.
Academic reorganization
Montemagno briefly outlined a new academic structure organized by schools that he hopes to implement by July 1, 2018.
He said administrators are currently looking at SIUC's academic structure to identify opportunities for cross-disciplinary learning.
"Imagine the synergy, energy and strength we could build, and duplication we might avoid, if we broke down walls and brought programs and faculty together for joint exploration of knowledge," Montemagno said.
Some initial possibilities include the creation of a College of Health and Human Services; creation of a new college of agriculture and life sciences that will include a School of Sustainability and Earth Sciences; and the addition of analytics and big data to business programs.
"Yes, we will still need to close some programs. But I want to be clear that academic reorganization itself is not about eliminating programs, faculty or staff, but about creating new scholarly communities that will lead to innovation in teaching and knowledge creation," Montemagno said.
The reorganization effort would reduce administrative costs by about $2.3 million, he said. Deans, department chairs and directors will review a draft proposal in October. A new draft will be released to the campus community for input in November, and a finalized plan will be delivered in the spring.
You have free articles remaining.
"I know this is very fast. For academicians, we will be running at warp speed," Montemagno said. "But time is of the essence. If we don't redefine and execute quickly, we may be faced with an institution that must abandon our core mission and values."
He said he hopes to see SIUC achieve an R1 classification in the Carnegie Classification of Institutions of Higher Education, which denotes the highest research activity for doctoral universities.
"Academic reorganization is an important first step to achieve this. I believe it will reenergize our academic enterprise, encouraging faculty to engage in multidisciplinary partnerships that will fuel extramural funding."
Student engagement
For SIU to uphold its mission statement, it must offer a "world-class educational experience," Montemagno said.
That means providing students with opportunities for experiential learning, along with international and service opportunities.
He said he also hopes to bolster engagement by attracting more concerts and speakers to campus. To support students' access to the arts, University Museum will reopen Jan. 1.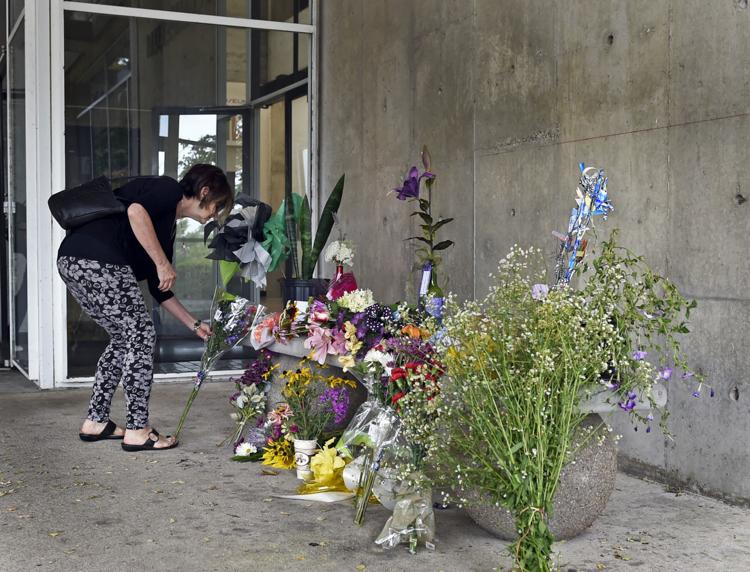 University College — which offers peer mentoring, academic advising, academic coaching, career advising and student success courses — will be restructured in an effort "to better integrate student support and engagement initiatives." Some positions will remain in Academic Affairs, while others will move to Student Affairs.
Academic Advisement will be centralized and will report to the Office of the Associate Provost for Academic Programs.
"In short, we must put students at the core of everything we do by engaging them in subject matter and campus life and by elevating the stature and rigor of the academic enterprise," Montemagno said.
Administrators are also beginning a search for an associate chancellor for enrollment management, who will oversee and coordinate recruitment activities. Recruitment marketing efforts have also been expanded.
"Our goal is to connect with more than 1 million prospective students this year," Montemagno said.
Final thoughts
Montemagno plans to have the restructuring plan completed in April and to take a proposal for salary increases to the SIU Board of Trustees at its April meeting.
SIUC must assert its position as a flagship university and must offer students a personalized education, he said.
"We must fight the impulse that many have to cut the tall, growing sunflower down to size, forcing us into the mold of a regional institution instead of a national institution that serves its region. Instead, we must reaffirm and embrace the future our mission calls for," Montemagno said.