CARBONDALE — Southern Illinois University Carbondale Chancellor Carlo Montemagno has announced that he plans to defer a decision on the elimination of the Africana Studies major for a year.
The planned removal of the Africana Studies B.A. has been hotly disputed by students and faculty members since it was recommended in the Financial Sustainability Plan presented to the SIU Board of Trustees in July.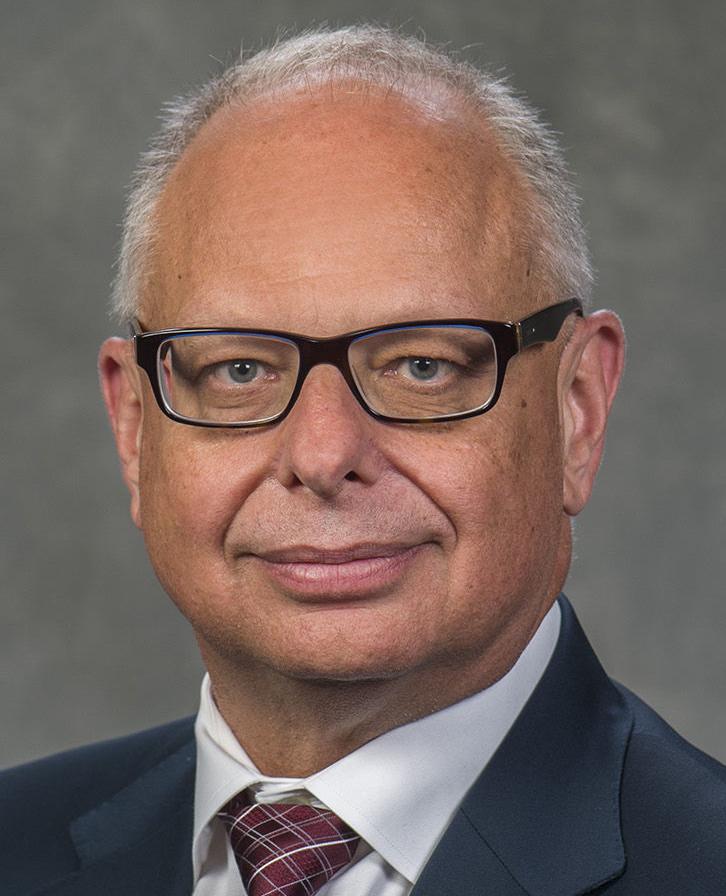 Montemagno, who assumed the role of chancellor in August, inherited the plan, but it initially appeared that he intended to uphold the recommendation. At an open forum earlier this month, he said that although the Africana Studies major would be cut, the minor and courses would remain available to students.
In an email sent to the Africana Studies faculty on Thursday, Montemagno wrote that his "intent has never been to eliminate this area of scholarly inquiry at SIU."
"Instead, I believe it is important to look at the program itself alongside our broader goals for ensuring the cultural competency of every student who graduates from SIU," he said.
Montemagno said the program, as it stands now, "does not reach enough students and is economically unsustainable."
CARBONDALE — At an open forum Thursday, Southern Illinois University Carbondale Chancellor Carlo Montemagno offered a more detailed look at th…
"However, I believe it has the potential to become essential, along with other diversity-related programs, to achieving our cultural competency goals for our students. We need to examine how we can maximize the use of our resources to meet the needs of students interested in Africana Studies and simultaneously achieve our ambition to develop the cultural competency of the entire SIU community," Montemagno said.
He said deferring the decision regarding the status of the Africana Studies major for a year "should provide the time for faculty to collaborate on what I hope will be a larger, more sustainable program that also supports our university-wide cultural competency goals."
Father Joseph Brown, an Africana Studies professor who has served in the department since 1997, said the announcement was not all that comforting.
"What it says is, we're not going to close it down now because there's so much controversy," Brown said when reached by phone on Friday.
CARBONDALE — Southern Illinois University Carbondale faculty, students and staff gathered in Browne Auditorium on Wednesday evening to share c…
In an interview Thursday, before the decision was handed down, Brown said administrative decisions have continuously suppressed the growth of the department over the course of its nearly 40-year history.
"We now have three core faculty and one graduate student teaching one class. So we have been reduced to the point where we cannot offer all the classes in the catalog, which then turns around and people say to us, in a catch-22, circular type of way, 'Well, you're not doing enough to attract students.' We can't do it because you're keeping us under-resourced. And you say that because we don't have enough resources, we're underperforming, and because we're underperforming we're not justified in continuing," Brown said. "That's not my fault."
The Africana Studies Department — founded in 1968 and originally called Black American Studies — is dedicated to the study of history and cultural traditions of people of African descent. It encourages students to "interpret historical and cultural texts from a broader perspective than (is) usually found in classrooms, and connect their lived experiences with the lives and struggles of centuries of Africans enslaved and free," according to the department's website.
The department currently has 21 majors including double-majors, according to Brown.
You have free articles remaining.
Keep reading for FREE!
Enjoy more articles by signing up or logging in. No credit card required.
Brown said many of the department's struggles stem from the way it is perceived on campus.
"On this campus, most people believe that Africana Studies is really a service organization and unit to help black kids feel better. It's not looked upon as an academic enterprise that helps to establish the credibility of an academic institution," Brown said.
Faculty and academic advisors routinely tell students that taking Africana Studies classes won't help them get a job, Brown claimed.
"If they would stop telling students to not take our classes, we would have even more of an ethnically and culturally diverse population. But the fact is, it's a self-fulfilling prophecy. If people only think it's for black students, you're only going to let black students into it, and you're going to shift white and other students away from them, and that's what the problem is," he said.
In addition to the three core faculty members, the department has 12 affiliated faculty members from all over campus. Despite the fact that the department doesn't have a graduate program, Brown said he's serving on a dozen dissertation or master's thesis committees.
"… When the chancellor says, 'Well, people are in their little silos or their smokestacks and they don't know how to interact with each other' — we are the model of what he's calling for and he's never looked at us and said, 'I see your worth,'" he said.
Brown said Africana Studies courses prepare students for living in a complicated world.
"If there were no black students on this campus, you would need an Africana Studies program," Brown said. "If this was an all-male school, you would need a Women and Gender and Sexuality Studies program. If it were all-white, you would need a Latino Studies program, because the people you're turning out need to live in a global economy and a global political structure, and if you're going to be taking an economics class or a business class, you might wind up working for a company where the first person who's your supervisor is a black lesbian. And if you don't know how to deal with that because of your white male privilege, you're doomed, and your school did not prepare you to work."
He said shuttering the program would ultimately hurt SIU's attempts to turn the enrollment crisis around.
"Close us down, and you will pay the price. Because you cannot welcome people here to save your economic crisis by telling people, 'We don't want your kind here.' You can't have it both ways. If you want to run a university by being contradictory to reality, good luck," Brown said.
Brione Lockett, a Ph.D. student in health education and a graduate assistant for the Africana Studies department, double-majored in History and Africana Studies as an undergraduate at SIU. He said his degree helped him gain internships in politics and health — and has transformed the way he looks at the world.
"I want to do something big in health care. There's a reason why, in health care, certain marginalized populations don't go to doctors," Lockett said.
Lockett, who is from Arlington Heights, said elimination of the Africana Studies major would conflict with the chancellor's plan to improve cultural competency on campus and that he believes racism on campus and in the Southern Illinois region has been a deterrent for prospective students from Chicago.
Daquan Mosley, a freshman from Chicago studying Africana Studies, said his interest lies in racial and social justice and that the department was much of what attracted him to SIU.
"I had reached out to Father Brown over the summer to let him know some of the things I was going through in my community and how I felt about going to college as a freshman and some of the challenges I was facing — financial issues, social issues. And he had reached out to me to let me know to come see him the first week here, and I talked to him, and we just created this bond that we still have today," Mosley said.
Mosley said the Africana Studies class he's taking with Lockett has "opened (his) eyes" to racial and social issues.
"I'll definitely take it hard if the department is eliminated, because I think that the department has given so much to myself and so many others," he said.