CARBONDALE — In one of the more puzzling moments at Wednesday's Southern Illinois University Board of Trustees work session, SIU Carbondale Chancellor Carlo Montemagno raised eyebrows when he likened the university in its present form to an old, beat-up car.
As he pitched his academic restructuring plan, which would eliminate the university's 42 departments and reorganize programs under newly formed schools and colleges, Montemagno showed a pair of slides to illustrate the university's decline.
"This was an SIU degree," the chancellor said, showing a photograph of a gleaming Chevrolet Camaro. "A pretty maroon car; sporty. It provided a sense of distinctiveness that made people want to climb in and ride along and go. And what happened over time was … because of budget cuts and austerity, because of what we cut, we took away the chrome, we took away the fancy wheels, we got rid of the many things that made coming to SIU extraordinarily desirable."
Next he showed a photo of a battered Yugo — commonly considered one of the worst cars ever made.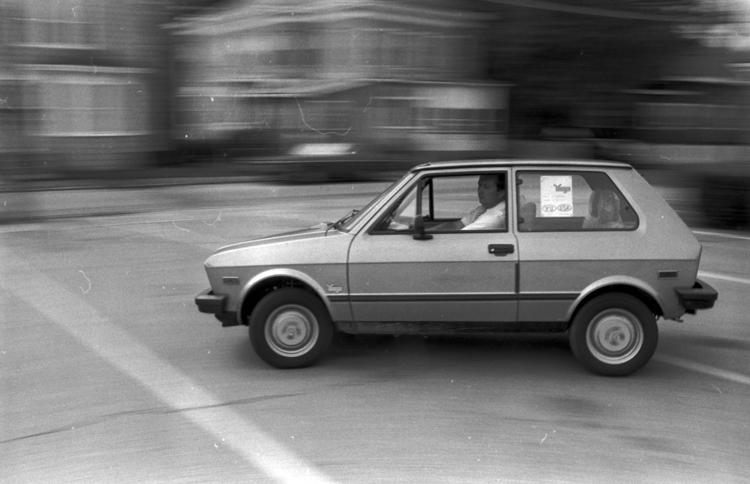 "The end result was, we got this," Montemagno said. "What we got was a bare-bones, basic program that provides a poor education and education of students. It's hard to attract a student from a long way away to make them want to come here when we're not providing the balance of what we used to provide, which was a comprehensive, four-year education."
He went on to say that his office had conducted a campus-wide survey to determine stakeholders' hopes for SIU, and that he hoped to increase the university's perceived value by bringing back a "vibrant student experience," propping up research and reshuffling programs to allow for greater "synergy."
"We're basically rebuilding our Camaro," Montemagno said.
During the public-comment period at Thursday's full board meeting, Faculty Association President David Johnson ridiculed the comparison.
CARBONDALE — Southern Illinois University Carbondale's impending academic reorganization became the focal point of the SIU Board of Trustees m…
"In Chancellor Montemagno's view, everything about SIUC is broken. Our academic structure is broken, our core curriculum is broken, our research is a mess, student life is a mess, we are substandard across the board … SIU is a piece of junk that only Carlo Montemagno can fix," Johnson said.
Natasha Zaretsky, an associate professor of history, echoed Johnson's sentiments.
"It pains me deeply to hear the chancellor compare SIUC to a junk car. That is such a disservice to me and to my fellow educators, as well as to all the wonderful students who I have had the honor of teaching over the years," Zaretsky said.
Trustee Shirley Portwood also chastised the chancellor for his choice of analogy.
"I urge you to immediately desist in comparing SIUC to a rusted-out old car that you can turn into a beautiful sports car," Portwood said, prompting enthusiastic applause from the audience. "It's certainly not a recruitment tool. Who would want to come to a university whose own chancellor refers to it in such demeaning terms? Who would want to send their child to an institution that's similar to a rusted-out, old car?"
Montemagno attempted to respond, but board chair Randal Thomas cut him off to move on to the next agenda item, as the public-comment period had exceeded the allotted 30 minutes.
Speaking to reporters after the meeting, Montemagno said he had hoped to clarify his remarks.
"I was equating the perception of how people were perceiving our institution outside to help provide a stark contrast of why the enrollment decline was occurring," he said. "It was the fact that we lost our distinctive appeal, and that if we lose our distinctive appeal, we lose a lot of the reasons of why people want to come."
He said the university had lost key elements of its campus life and had "failed to put in place enterprises that are at the very, very cutting edge of excitement and discovery in programming. So those things that we're doing right now are to rectify that."