CARBONDALE — With just hours left to sign up Wednesday, local politicians lent a hand to help Southern Illinois University Carbondale boost attendance at its inaugural campus-wide open house.
Of about 50 area high schools invited to discover SIU Day, 18 high schools had confirmed attendance by late Wednesday, totaling more than 645 students, according to Meera Komarraju, interim provost and vice chancellor for academic affairs.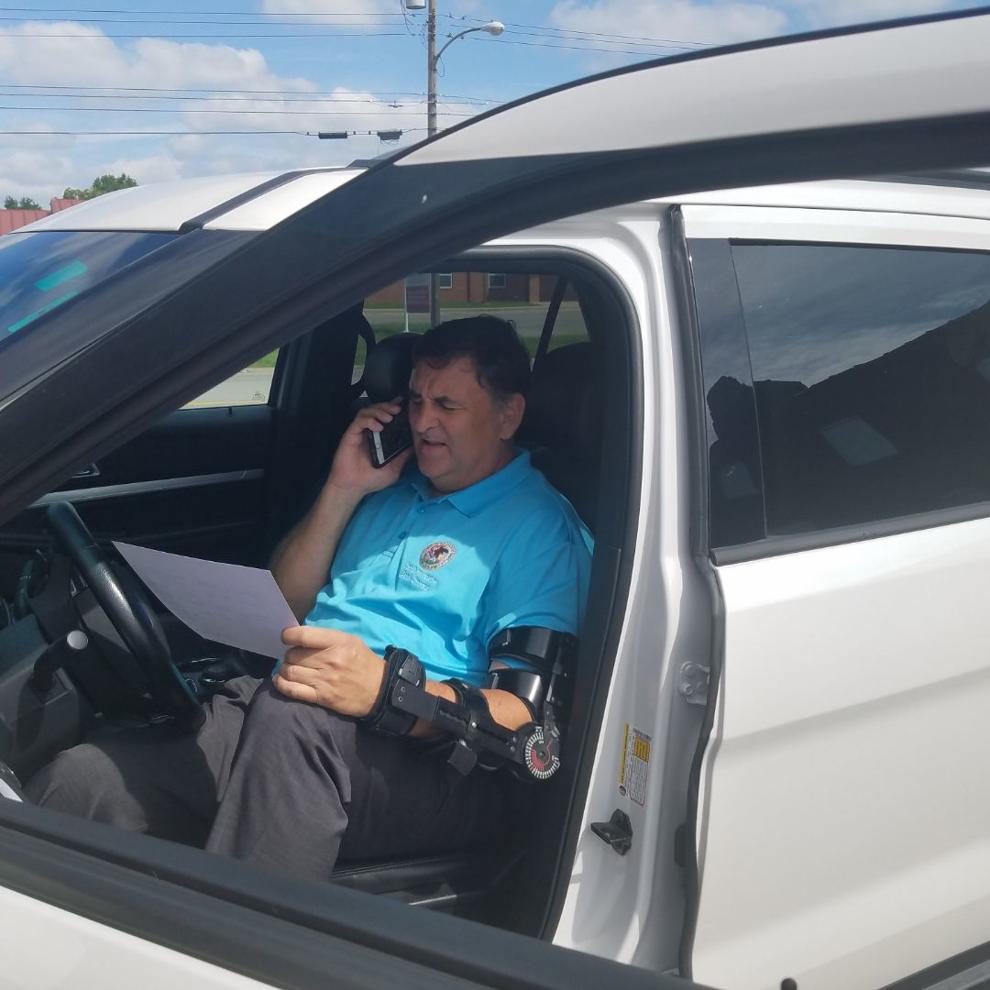 But State Rep. Dave Severin, R-Benton, wanted to see that number "a whole lot higher." That's why he picked up the phone and contacted each of the 12 high schools in his district — the 117th — which spans Williamson, Franklin and Hamilton counties.
"It's important that we challenge our top local students, and give them a reason to stay here in Southern Illinois," Severin said. "SIU is on the rebound. It has some phenomenal programs and we just need our students to come visit."
Rep. Natalie Phelps Finnie, D-Harrisburg, also made personal calls to her district's schools following a request from SIUC Chancellor Carlo Montemagno's office. She will be attending the Sept. 19 event.
"Obviously SIU has an enrollment problem," Phelps Finnie, who represents the 118th District, said. "The more kids go to SIUC, the more kids stay here in our communities, and we need that."
SIU Day is billed as a unique opportunity for students to get hands-on experience alongside professors and graduate students, in their laboratories, classrooms and studios.
One of the most requested activities was proposed by Iraklis Anagnostopoulos of the Electrical and Computer Engineering Department. Students will don Microsoft Hololens glasses and explore a world of holograms, similar to what we might all interact with every day in the "smart houses" of the future, Anagnostopoulos said.
They'll press virtual buttons, invisible to the naked eye, to turn on stereos and coffeemakers, and monitor changes in temperature and humidity in the lab. The activity is a glimpse into the future of hardware and software engineering, Anagnostopoulos said.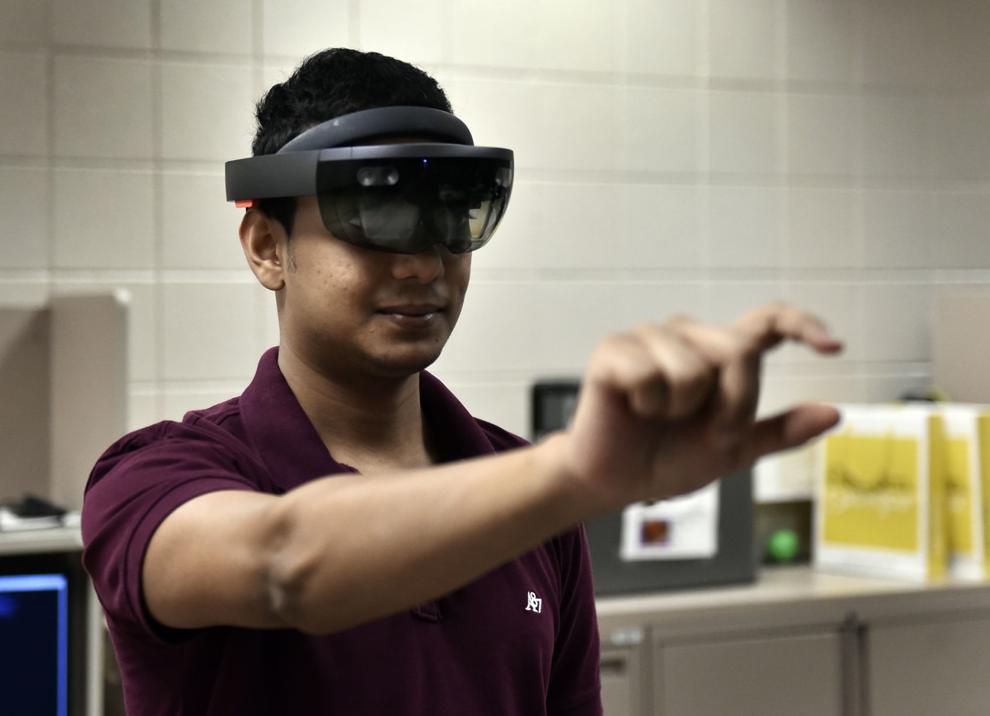 "Our work is very closely connected to the trends of the industry," Anagnostopoulos said. "It is not just some abstract research. We are integrating augmented reality into many fields."
Although less than half of invited high schools RSVP'd yes to SIU Day, professors and administrators alike were pleased with the expected attendance.
"I think it's great for the first time out the gate," said Pamela Smoot, a professor in the history department who organized the event. "The whole event has brought the campus together, because everyone seems to be involved."
"Faculty campus-wide," are excited about SIU Day, added professor Jonathan Bean, president of the SIU Faculty Senate. "We feel that Southern Illinois' schools need to be important feeder schools to SIU. Once (SIU Day) receives recognition, more schools will participate."
Southern Illinois high school guidance counselors were first informed of the event via email during the summer, Komarraju said. SIUC then sent follow-up mailings, expecting that only five to eight schools would actually show up.
But even as Wednesday's deadline approached, the last-minute sign-ups rolled in, including Marion High School.
"I think they're finally taking a step to push for local kids to consider SIU," said Toby Misner, director of the Marion guidance department. "That's obviously due with enrollment numbers where they are."
At least three schools, including West Frankfort High School, will take advantage of SIU's offer to provide free bus transportation, Komarraju said.
"Any time transportation is provided it's a very big incentive for us," said Amy Bates, the Frankfort Community High School guidance counselor. "That's probably the biggest reason that we jumped on this opportunity. It's extremely affordable."
The plan, according to university administrators, is to have an SIU Day every semester from now on.
"The first time is not going to be perfect, but we're going to improve the experience," Komarraju said.
Attendance is up at on-campus student events too, Komarraju said. The Saluki Student Job Fair, on Aug. 22, drew 500 students interested in part-time jobs, compared to only 35 students last year, and Taste of SIU, where students sampled future dining hall menu items, attracted around 1,200 students on Aug. 23.
The university is also formulating its recruitment strategy for the Illinois Junior Academy of Science high school state science fair, to be held at SIUC on May 3 and 4, 2019. It will bring together hundreds of the most academically gifted high schoolers in the state.
"We want to wow them," Komarraju said.