CARBONDALE — Twenty-four hours after SIU Carbondale's third annual SIU Day of Giving, university employees were still counting up donations for the final tally.
Once all the gifts are counted, administrators expect to report over $875,000 contributed to the school by over 2,400 donors from 45 states and 10 countries, making this SIU's biggest Day of Giving yet.
Events like SIUC's one-day fundraising bonanza are common at universities around the country, as they seek to entice families and alumni to support their schools, just before tax time. Among Salukis, the growth in the event has been dramatic.
In 2017, the first SIU Day of Giving raised $341,000. In 2018, that jumped to nearly $480,000. This year nearly doubles that.
"The total amount of donations far exceeded what we anticipated," said Rae Goldsmith, SIUC's chief marketing and communications officer. "We are thrilled with the generosity."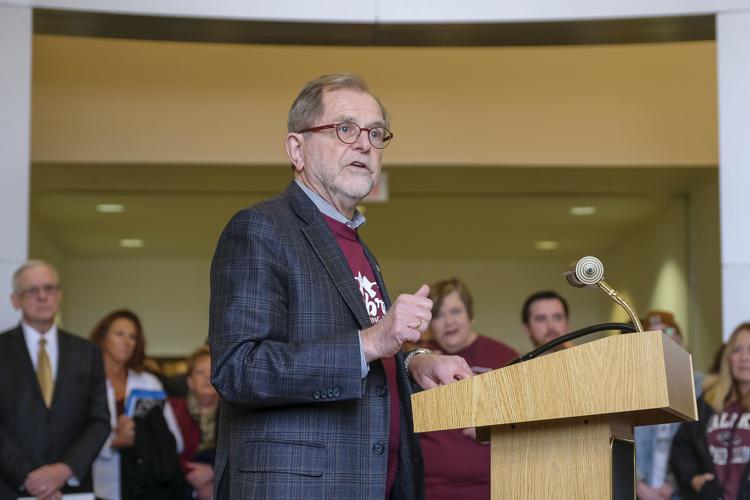 The university spent months reaching out to alumni via email and social media, building excitement for the day. This year, it coincides with an important SIUC milestone, as the university, founded in 1869, turns 150.
"We're very excited about the growth in the number of donors," Goldsmith added, with individual gifts up about 600 over last year. "The colleges and campus units did a great job of reaching out to their alumni bases, and encouraging them to give."
Saluki Athletics, the College of Engineering and the School of Medicine raised the most money, while the recently created BEER scholarship drew the most individual donors.
The Balancing Education, Experience and Reality (BEER) scholarship was created by a Facebook group dedicated to reminiscing about life in Carbondale in the '80s and '90s. Each of the group's about-14,000 members were encouraged to make a small contribution on March 6.
With about $36,000 in donations from over 800 individual donors, the BEER scholarship will become an endowed scholarship, to be awarded every year by the university, in perpetuity. The group will be recognized with a trophy from SIUC, Goldsmith said.