CARBONDALE — At Thursday's Southern Illinois University Board of Trustees meeting in Edwardsville, Vice Chair Phil Gilbert made a statement that appeared to clarify the board's stance on SIUC Chancellor Carlo Montemagno's hotly debated restructuring plan.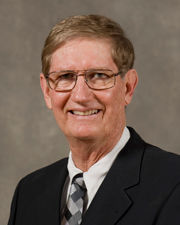 He said the board has "full confidence in and supports" the university system's president and chancellors.
"As these three talented leaders revitalize and move the system and its respective campuses forward in these tough times of declining state support and enrollment, which is affecting every university in this state, the SIU System will not only survive but will thrive as a quality and open-access education institution," Gilbert said.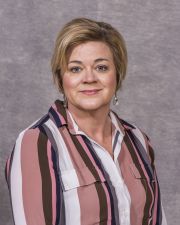 At a news conference later that afternoon, newly appointed Chair Amy Sholar confirmed that Gilbert's statement was representative of the feelings of the entire board and said she agreed with it, but did not elaborate.
"We're still studying this plan, and the plan is still a work in progress, there's still being modifications to the plan, and every meeting we hear people saying, 'Don't do anything. Don't do this, don't do that,' and we think it's important that the university community as well as the Southern Illinois community know that the board is engaged, and we're supportive of our leaders and the efforts to retool and revitalize SIU Carbondale as well as the other campuses," Gilbert said.
EDWARDSVILLE — The Southern Illinois University Board of Trustees on Thursday approved a 2 percent tuition increase for the Carbondale campus …
Gilbert said higher education across the state has suffered, and the university is "trying to turn the tide" of declining enrollment with the restructuring.
The chancellor has said that the restructuring will create more "synergy" between disciplines, allowing for more innovative programs. 
"I think we need to look at offering programs that are attracting high school students to come to college," Gilbert said.
Regarding those who have repeatedly spoken out against the plan, Gilbert said he hears their concerns, but that there's "no perfect plan" that everyone will support.
"You can't turn an aircraft carrier around on a dime, and it's going to take some time to turn the Carbondale campus around. And we're going to work toward that and take into consideration everyone's views, and we want the chancellor to take into consideration everyone's views, but we want the chancellor to go forward with trying to revitalize this campus," Gilbert said.