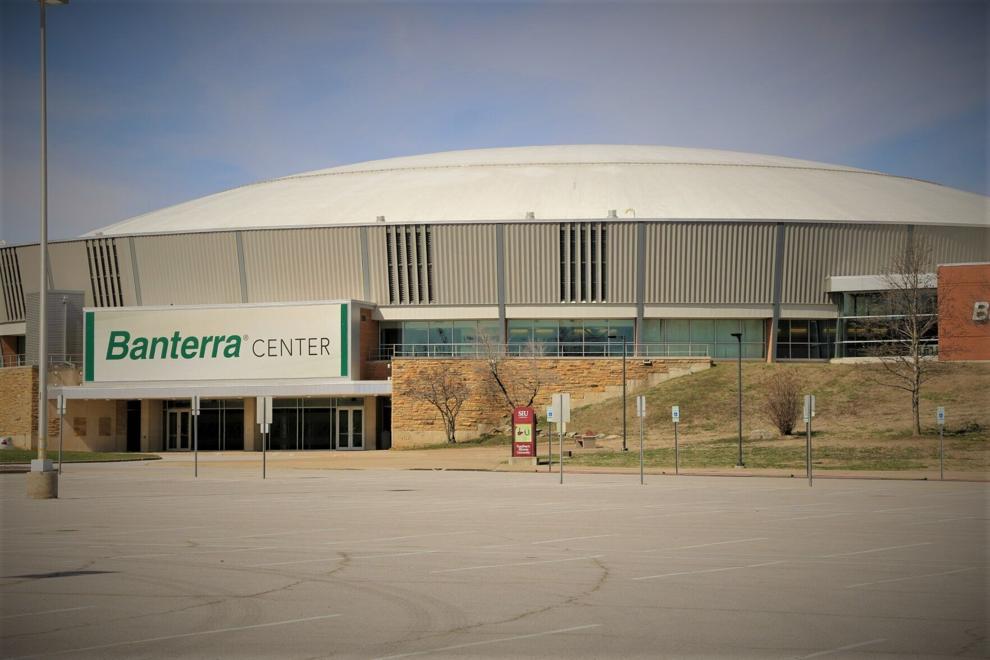 Joe Crain remembers making the drive to Carbondale from his home in Cairo to attend concerts at what was then called the SIU Arena. Later, as a Southern Illinois University Carbondale student in the mid-1980s, Crain would make the short walk from his room at Felts Hall to the now-Banterra Center to hear bands such as Foreigner, Aerosmith and Bon Jovi.
"It was a great time to be at SIU," Crain recalled. "We were treated to some world-class concert entertainment and you didn't have to go to St. Louis or Chicago to see some of the biggest acts."
Since the facility hosted its first touring acts – the Dave Brubeck Quartet and comedian Herb Shriner as part of the 1964 Homecoming celebration some of the biggest touring acts ever to go on stage have played at SIU: Elvis, Elton John, Alabama and Neil Diamond are some examples. In recent years, however, fewer and fewer amps have been rolled in to the building, guitar riffs have been virtually non-existent and encores have been absent, leading many to wonder if the arena would ever rock again.
The recent announcement that the university was partnering with Dunbar Music Group, a local concert promoter, to bring country star Sam Hunt to campus in August, could be the first step in filling the building with music again.
"We're very excited to be bringing concerts back to the Banterra Center," SIU Chief Marketing Officer Jim Potter said. "There are multiple benefits (to concerts), but I think the main thing is to get the region to come back here and experience the campus. We want people to imagine themselves here and the great experience they can have."
Local radio personality Kent Zimmer of New Country Z-100 said many of his listeners are excited not just for the opportunity to see Hunt in concert, but for the opportunity to hear live music at SIU.
"I think people are excited that there's finally a big name tour back at SIU and it is exciting to have that opportunity right here in our back yard," Zimmer said.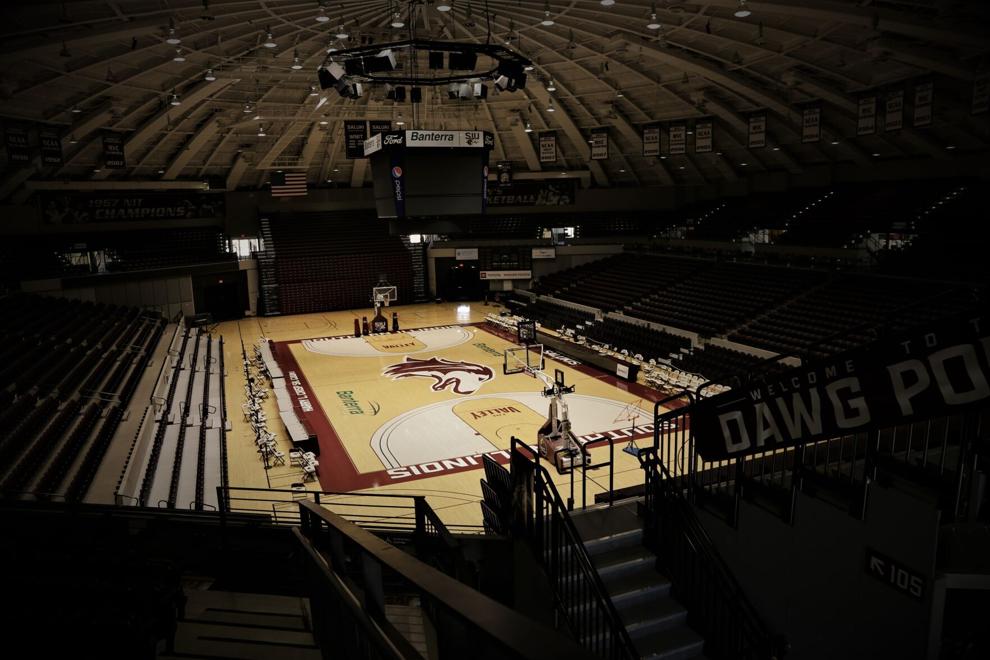 History
The enthusiasm for the upcoming country performance harkens back to a time when there was a buzz about concerts on a regular basis. Crain, who worked as a disc jockey at WCIL-FM during his time as a student, recalled how 'concert crazy' Southern Illinois became.
"The concerts all generated a lot of excitement not only on the campus, but all around the region. I remember having friends that were still in high school calling me asking if I could get tickets for them," he said. "Frequently the radio station would broadcast live from campus on the mornings tickets went on sale and interview people who were in line. It wasn't just students from SIU, there would be people from all over the place. It was a fun time."
Even before Crain began attending concerts, shows at the SIU Arena were big. This newspaper and others were filled with advertisements and articles about upcoming gigs. The university sold tickets not just at the facility's box office but also at the SIU Student Center, as well at retailers in Carbondale, Cape Girardeau, Harrisburg, Marion, Mount Vernon and Paducah.
Some performances were so popular that music lovers would line up for tickets hours in advance and organizers would limit how many tickets could be purchased by a single person.
"If you wanted the best seats you had to go and spend the night camping out all night long, waiting for the arena box office to open," he said.
Top of the Charts
Ticket sales often were brisk. More than 10,600 seats were sold for a performance by John Denver in 1978. Elvis Presley earned $107,789 for his Oct. 27, 1976 appearance – the equivalent of more than $566,000 today. Garth Brooks played three sold-out shows and sold 23,000 tickets in a single day in October 1996.
Throughout the late 1970s and early 1980s the arena would routinely host as many as a dozen touring acts and special events each year, and the list is as diverse as area residents' tastes in music and entertainment. Take 1980's roster for example: Marshall Tucker Band, Firefall, Harlem Globetrotters, Linda Ronstadt, Holiday on Ice, Brothers Johnson, Ted Nugent, ZZ Top, closed-circuit coverage of the Muhammad Ali vs. Larry Holmes professional boxing match, Elton John, John Denver, Jeff Beck, Kansas and Frank Zappa.
The performances were more than just local events; they drew thousands to Carbondale and the campus, said Scott Moller who served as the SIU Arena promotions director in the mid-1980s.
"The SIU Arena, during the years I was there was really a regional events venue," he said. "What we discovered through customer surveys and ticket sales was that the majority of ticket purchasers to the big arena shows such as ZZ Top, Aerosmith, Van Halen, Foreigner, Police, Hall and Oates and many others were not SIU students but rather kids from area high schools within a 50+ mile radius of Carbondale. Why this is so interesting is that for many this was their first experience stepping foot on campus, and what a first experience it was!
He continued, "The shows at the SIU Arena connected the university to the region in a very exciting and unique way. These performances were supported by major advertising campaigns that kept SIU top-of-mind in the region. This was a great marketing tool for the University."
An Empty Building
Shows continued at a rapid pace throughout the decade and into the 1990s, but, for a variety of reasons, by the early 2000s bookings at the Banterra Center were slower that a power ballad as only a very few national touring shows made stops in Carbondale. With the exception of commencement exercises, Saluki sports and a few local events, the building sat relatively quiet.
Radio station WVYN did bring in Christian artists Casting Crowns for a 2014 concert, one of a few events booked in the facility.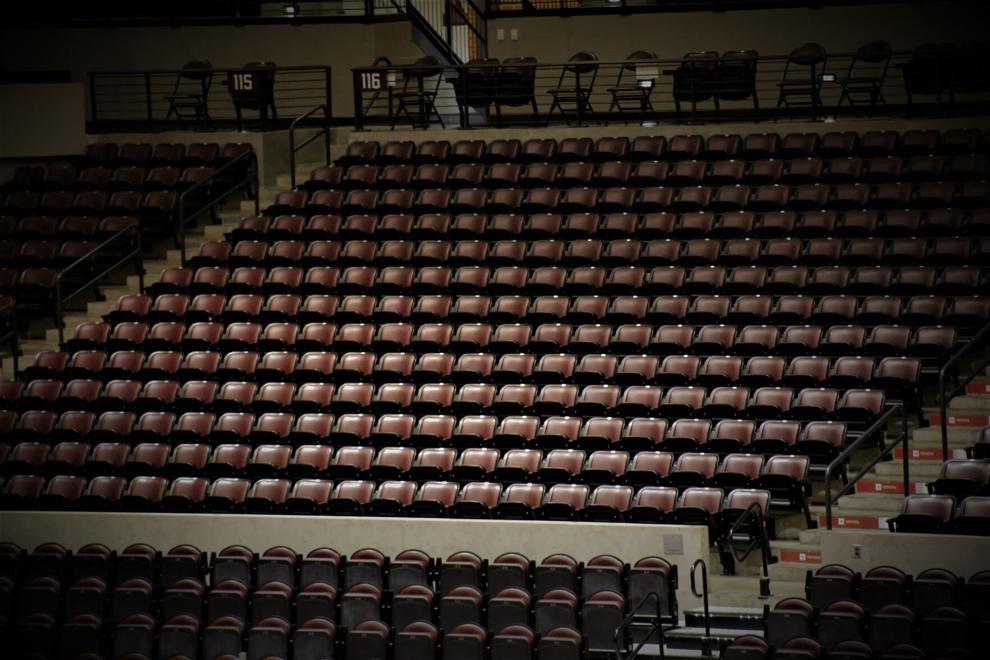 "It had been a long time since there had been any promoters come into the arena to do concerts," said former station manager Randy Olson. "It had been many years, and I'm not sure as to why, although cost may have had something to do with it."
Olson said the facility's daily rental cost was upwards of $5,000 – a figure that did not include the cost of union staff members.
"You can't just bring in your own crew to unload the semis and things like that," he explained. "You have to utilize the facility's union personnel, so that drives your expenses up. Then you have cost of security and things like that. It's expensive to do things there for sure."
Costs may be just one reason for the decline in the number of touring events. Michelle Suarez now lives in Florida after a lengthy career at SIU which included a tenure in the early 2000s when she was instrumental in booking acts into the building. She said a change in focus at the university may have been a factor in the lack of concerts. She explained originally the arena was a stand-alone campus entity, but later was transitioned under the direction of the athletics department.
SIU's Potter said there were likely a variety of reasons.
"I think there was probably a combination of things: Who was the chancellor at the time, what their specific objectives were, where we were looking to invest and how we wanted to relate to the community," he added.
Increased competition also may have contributed. The Show Me Center at Southeast Missouri State University in Cape Girardeau opened in 1987. Paducah's Carson Center was constructed in 2004 and the Effingham Performance Center hosted its first event in 2007. A renovated Marion Cultural and Civic Center reopened in 2004 after reconstruction following a 1997 fire. Even some area businesses have held their own concert events.
A $29.9 million, 15-month-long renovation to the facility, completed in 2010 also prevented use of the venue. Declining enrollment at SIU may partially be to blame, too. Also, changes in the industry played a role.
"The concert game has changed quite a bit over the years, to make a secondary market like Carbondale attractive to artists, we need to come up with a rationale as why promoters would want to bring their artists here as part of a tour," Potter said.
In more recent years, a few promoters including Olson's station continued to use the facility occasionally, but Banterra Center hosted only about a dozen concerts and special touring events in the years 2014-2018.
In 2018 former SIU Chancellor Carlo Montemagno shared a vision for the university to bring live music at Banterra Center back to the forefront.
"People on campus and in the community have told me that they want to see major entertainment and cultural events on campus," he said. "In keeping with our vision of a revitalized SIU, we are listening to the requests of our students and community to bring major acts to Southern Illinois."
The first attempt was with rapper Ice Cube in April 2018 which drew about 2,000. The sparse attendance and Montemagno's death in October 2018, brought the curtain down on SIU's concert plans, so to speak.
The Future
The university is trying again.
In announcing the upcoming Sam Hunt concert, SIU officials' words mirrored those of Montemagno. Potter said current Chancellor Austin A. Lane repeatedly learned from alumni and community members that they missed having performances at the Banterra Center.
Dunbar said as a concert promoter in the region, putting on events at SIU has been a priority for him. He said as a Southern Illinois native and SIU alumnus, he remembers attending concerts at the arena and the impact those shows made on him.
Dunbar and Potter expressed a hope that a successful August concert will pave the way for more events at the Banterra Center. Potter explained the university's commitment, especially given that SIU athletics is willing to give up its primary practice facility to allow for special events.
"It's not our plan to have this as a one-and-done sort of thing. The notion here is to bring back concerts as they were 20 years ago or more when we had a number of acts that would stop through on their tour," he said.
"I think Chancellor Lane is very ambitious in terms of wanting to bring concerts to SIU. He is doing everything he can to keep them coming," Dunbar added, that ambition must be cautious.
"We can't just go out and book anybody. We have to be cognizant of people's budgets when it comes to ticket prices," Dunbar said. "We have to try to get the biggest acts we can while keeping in mind what people in the region can afford."
Dunbar added that the cost of talent right now has increased over the years, adding the price to get some of the big names would not make economic sense for a 6,000-seat venue
Still, he said that the future looks bright for future acts at Banterra Center.
"If ticket sales continue to do well and people support this, I promise that we will work together to bring more big shows – across genres of music -- to SIU," Dunbar said.
Time will tell if Banterra Center will return to its heyday as a music venue. Potter is confident it will.
"It will rock again and that's going to start August 3," he stressed. "We hope to keep it rocking long after that."