CARBONDALE — All summer, SIU Carbondale senior Eyaan Mahone worked the 3 to 9 a.m. shift at WSIL News, then spent his afternoons volunteering at the Boys and Girls Club of Carbondale.
"Sometimes I was able to nap or go meditate at the lake near my house" between commitments, Mahone said. "Other times, I just stayed up."
Mahone, from St. Louis, taught videography and photography at the BGCC, through Meet and Teach, a nonprofit created by an SIU graduate student that hosts workshops in the creative arts and allows college students to mentor disadvantaged youth.
A video journalism and TV production student, Mahone helped Carbondale children film and edit their own music video for a hip-hop song that other Meet and Teach mentors helped them produce.
"Coming from a single-parent household, I saw myself in many of those kids, and I wanted to connect with them on a personal level," Mahone said. "I think we were able to get the kids out of their comfort zones, and encourage them to build confidence within themselves."
Now, Mahone is seeking support from the Carbondale community to travel outside the U.S. for the first time, and continue his work empowering young people.
He's asking for $5,000 in a GoFundMe crowdfunding campaign, to travel with Meet and Teach to Cape Town, South Africa over winter break. There, he and other SIUC students will lead a month-long program of workshops, basketball camps and mentorship programs similar to what they offered this past summer at the Boys and Girls Club.
"It will be a very cultural experience," said Evan Brown, the SIU doctoral student who founded Meet and Teach in 2016. "Apartheid has taken place, and Cape Town is very segregated. As a mentor, Eyaan will not just be teaching video skills, he'll been teaching life skills and encouraging the youth to break their racial barriers."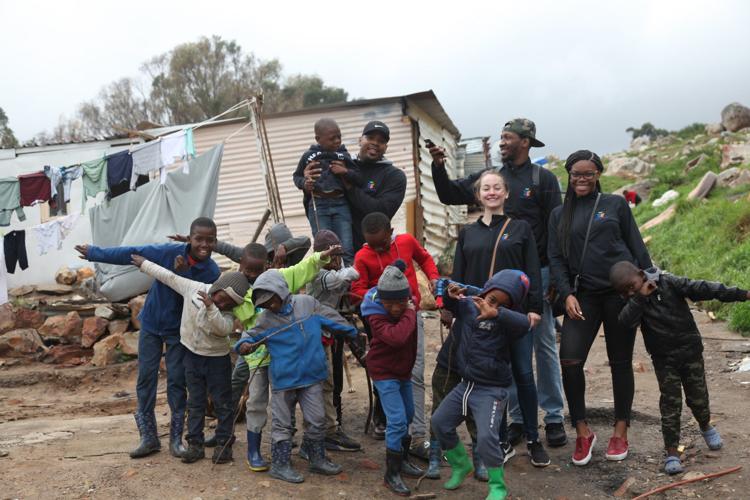 So far, Mahone's GoFundMe has raised just over $500, which he is pooling with his savings from his work at WSIL and River Region Evening Edition, a student newscast he helps produce.
He'll need at least $1,500 for a plane ticket, plus $1,800 for a program fee that covers room and board and expenses for the month, said Brown, who has taken three volunteer groups to South Africa to date.
"I just want to see the world with my own eyes," Mahone said. "I've heard so many good things about other nations, I just want to see them for myself."
As a black man and Africana Studies minor, Mahone is particularly excited to visit Africa.
"We were taken from Africa on slave ships, and that's a lot of pain that my ancestors had to endure," Mahone said. "I want to experience how life was there. It's a deep connection, for me."
Brown, who first traveled to South Africa to film a documentary after receiving his master's degree at SIUC, said traveling internationally is an important part of a university education.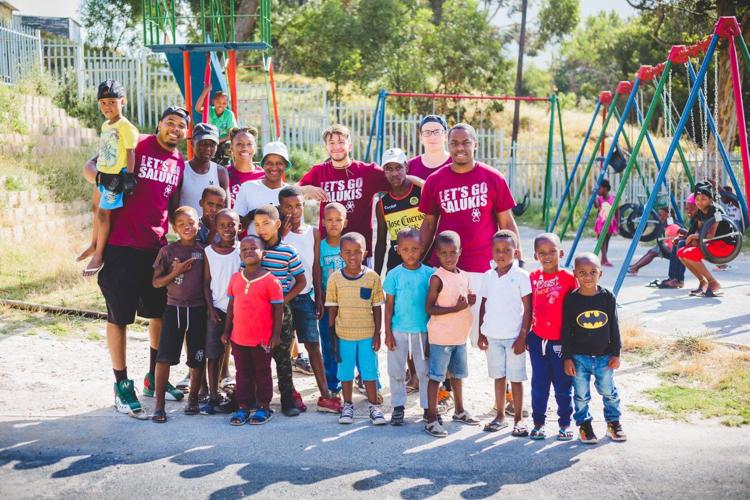 "It humbles you as a person, teaches you to respect other cultures and have an open mind, and makes you feel more appreciative of what you have." Brown said.
Mahone will be an asset to the program, Brown said, making an impact in the lives of children halfway across the world.
"He's a positive person, doing great things, and I see a bright future coming for him," Brown said.