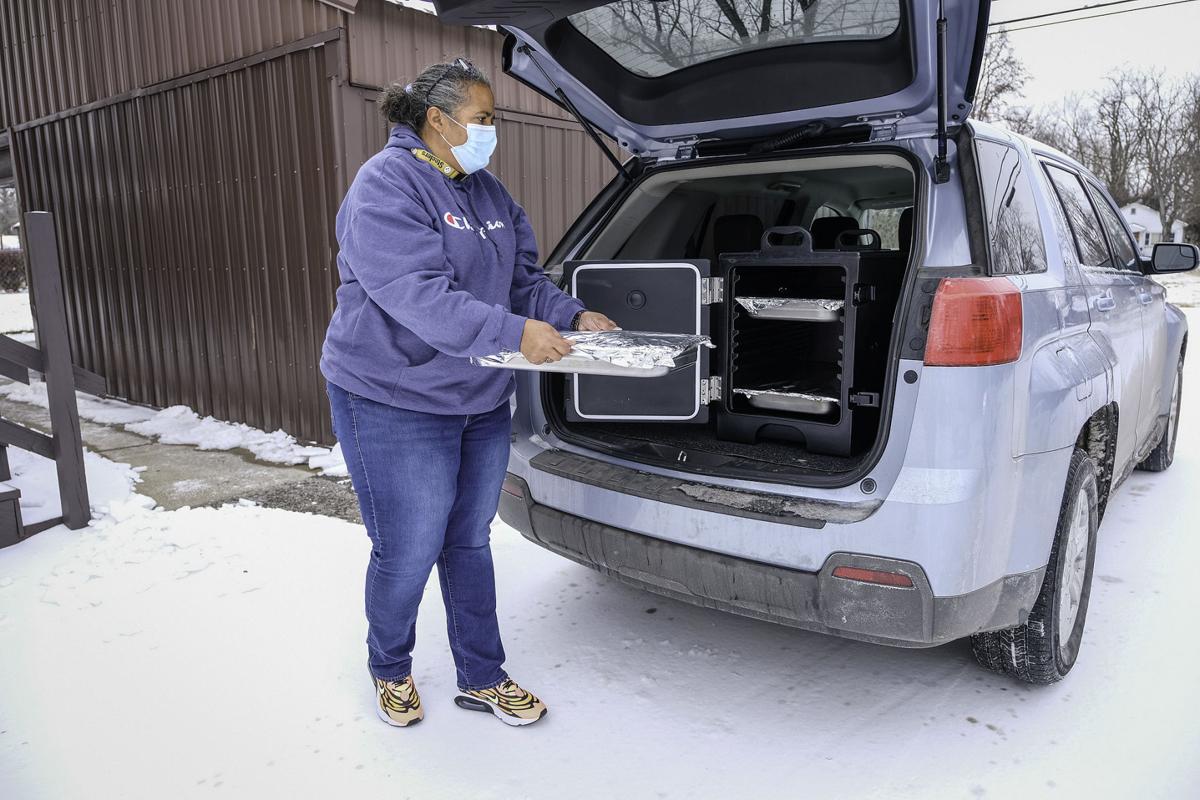 CARBONDALE — Bitter temperatures will grip the region this weekend and weather officials are warning residents to stay home if they can. Meanwhile, community organizers are making sure everyone has somewhere to go.
Chris Noles, lead forecaster for the National Weather Service in Paducah, said the forecast for the weekend and into early next week will be anything but pleasant. Highs well below freezing and lows hovering just above zero will combine with snow Sunday into Monday, according to the NWS website. Noles said the weather, particularly Monday, will be "nasty" for travel.
"We don't recommend any travel in the upcoming scenario," Noles said.
When asked what kind of accumulation could be expected for Southern Illinois with this weather system, Noles couldn't give specifics. He said the criteria for the NWS issuing a winter weather warning are 4 inches of snow in 12 hours or 6 inches of snow in 24 hours.
"I think the probability of reaching or (exceeding) that criteria is better than 50%," Noles said.
Noles recommended staying in and making sure a person's home is ready for the cold — things like leaving faucets to drip in order to keep pipes from freezing and making sure blankets, a shovel and other emergency supplies are in the car if travel is a must.
While the cold could certainly make travel difficult, if not dangerous, it can also make living hard for those who don't have a place to get out of the cold. In Carbondale, the city's warming center has gone the extra mile in preparation for the weekend's nasty weather.
Carmalita Cahill, executive director of the Carbondale Warming Center, said the number of people seeking shelter has increased due to the bad weather.
"To meet that need, our board voted on Wednesday to utilize more space to make sure the community we serve has the ability to be inside and safe during this time of inclement weather," she wrote in an email to The Southern Friday. The only thing a person needs to seek shelter is either an ID or a Carbondale Police identification confirmation.
Cahill said the center, which operates 24 hours a day at 608 E. College St., is tight with its resources, but is making the best to stretch what they have. Cahill said there is always a need for donations of paper products like paper towels, paper plates, toilet paper, paper bowls, cups for coffee and water, as well as plastic silverware. Those can be dropped off in person. More information is at cwcentered.org.
Cahill also said those interested in volunteering time with the Warming Center should fill out the form on the center's website.
Similarly, in Du Quoin and in Marion, warming centers are popping up to take care of those in need.
Du Quoin Mayor Guy Alongi said the city has regularly offered City Hall as a place to get out of the cold, but he said there have been few takers. But, on the off chance someone does need it, Alongi said the city is again opening space for a warming center likely through Wednesday morning. He said those needing assistance should contact the Du Quoin Police Department at 618-542-2131 to have an officer let them into City Hall.
The city of Marion also announced it is opening a warming center at the Marion Training Center, 211 E. Boulevard St. It will be in operation from 6 p.m. to 7 a.m. until further notice, according to a news release from the city. Masks are required for anyone staying at the Warming Center.
The City of Carbondale sent a few reminders regarding the wintry weather coming this weekend and early next week. A news release said parking is prohibited on streets with signage designating them as an emergency snow route. It also added that because Monday is a federal holiday, trash pickup was already set to operate on a holiday schedule. However, the release reiterated that if Carbondale does see a large snow event on Monday, trash will still be collected on Tuesday.
618-351-5823
On Twitter: @ismithreports