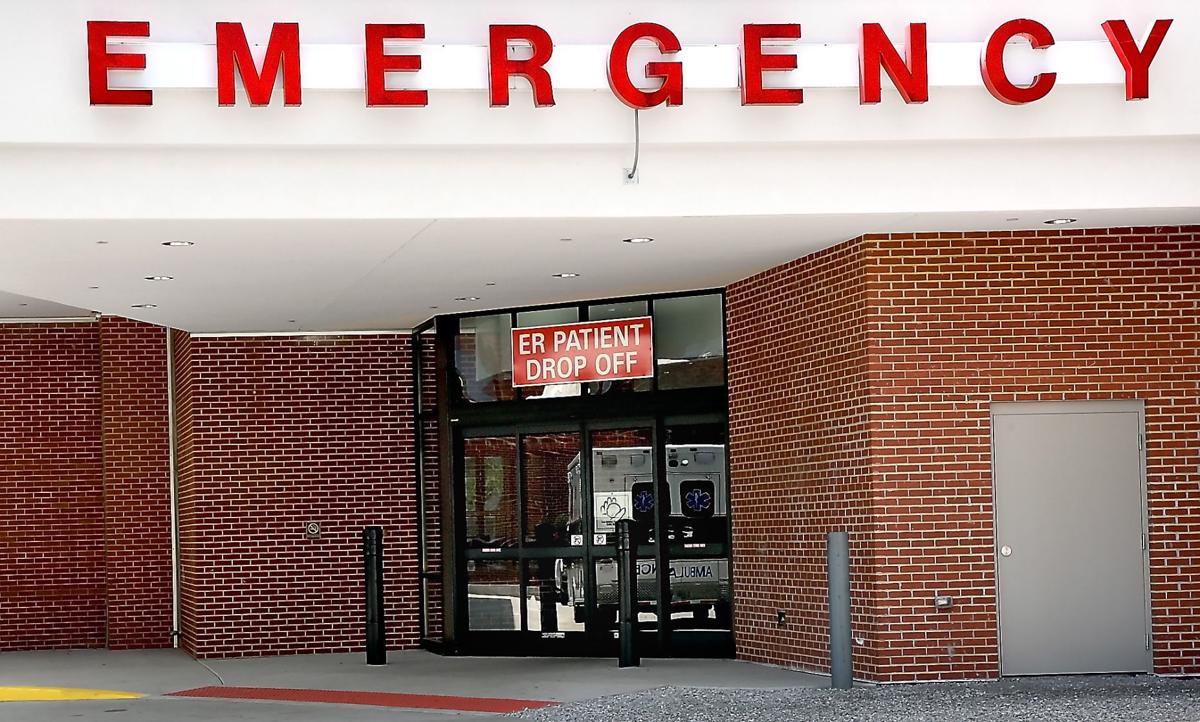 No one plans to need trauma care, but an accident makes the need immediate. A traumatic injury is a sudden and severe physical injury that requires immediate medical attention.
Many accidents resulting in traumatic injury can be treated in local hospital emergency departments. Patients with more severe injuries often require a transfer to a larger hospital that specializes in trauma care or a trauma center. All hospitals provide trauma care to injured patients, but designated trauma centers offer specialized care that is not always available at other hospitals.
In Illinois, there are no trauma centers south of Springfield, which puts Southern Illinois in a trauma desert. For many Illinois residents, the nearest trauma center is located in another state. 
Melaney Arnold, public information officer for Illinois Department of Public Health, said the process of becoming a trauma center is voluntary.
"For a hospital to become a trauma center in Illinois, it voluntarily seeks either a Level I (highest) or Level II (lower) trauma center designation from IDPH. Requirements for designation include certain qualified staff, such as subspecialty surgeons – neurosurgeons, cardiothoracic, orthopedic — and sophisticated diagnostic and monitoring equipment," Arnold said.
"Due to these requirements, costs for operating a Level I or Level II trauma center can exceed $20 million annually. Because of this high financial burden, many hospitals are not able to afford to be designated as a trauma center, and IDPH does not have the legislative, fiscal, or operational authority to require a hospital to become a trauma center."
Illinois offers Level I and Level II designations for trauma centers. Missouri and Indiana also offer Level III Trauma Center Designation, a designation recognized by the American College of Surgeons.
In Missouri, the St. Louis area has seven designated trauma centers and Cape Girardeau has one. Barnes-Jewish Hospital, Mercy Hospital St. Louis and Saint Louis University Hospital are Level I Trauma Centers. Cardinal Glennon and Children's hospitals are Level I Pediatric Trauma Centers. DePaul Hospital and St. Anthony Medical Center are Level II Trauma Centers. St. Francis Medical Center in Cape Girardeau is designated a Level III Trauma Center, a designation that currently does not exist in Illinois.
Two hospitals in Evansville, Indiana, Deaconess Hospital and St. Mary's Medical Center, are Level II Trauma Centers.
In January 2015, IDPH released a Trauma Center Feasibility Study. One of the things the study looked at was the number of trauma center criteria that hospitals without the designation met, including many that have previously held Level II Trauma Center designation. Three local hospitals were among those surveyed. To receive designation, a hospital must meet 70 criteria for Level II and 85 criteria for Level I.
Memorial Hospital of Carbondale, a Southern Illinois Healthcare facility, met 62 of the criteria for trauma center designation. The hospital met 89 percent of the criteria for Level II and 73 percent of the criteria for Level I. Of the 12 hospitals surveyed, MHC was third closest to meeting all the criteria with only St. Elizabeth's Hospital and Memorial Hospital in Belleville meeting more criteria.
Heartland Regional Medical Center met 55 of the criteria, earning readiness scores of 79 percent for Level II and 65 percent for Level I. SSM Health Good Samaritan Hospital in Mount Vernon met 47 of the criteria, earning scores of 67 and 55 percent.
Rose Aldag-McVey, marketing and communications specialist — marketing and strategy development, for SSM Health, believes that the hospital would meet more criteria if surveyed today. For example, the hospital now has a neurosurgeon on staff. 
The same is probably true for Heartland Regional Medical Center and Memorial Hospital of Carbondale. 
During an open house June 30 for an expansion at Memorial Hospital of Carbondale, a nurse manager said he would like to see the hospital pursue Level II Trauma Center status, adding that additional operating rooms allow one operating room to be reserved for emergencies. 
Dr. Richard Griffin, head of emergency services at Good Samaritan, has had many years of experience in large trauma centers. The emergency department has the capabilities to deal with many types of traumatic injuries in Mount Vernon. As part of SSM Health, they have a complete unit of resources within 90 miles. The hospital is an anchor hospital, and works closely with nine other hospitals.
When patients must be transferred, interstates provide easy access, and the Mount Vernon airport has helicopters that can do the transfer. Good Samaritan also serves as a hub for the EMS system, and provides training to ambulance crews, police officer and others.   
Amanda Throgmorton, ER department manager at Heartland Regional Medical Center, said both Southern Illinois as a region and the Heartland are always looking at ways to provide the best care for patients.
"We participate in our regional trauma meetings, and I serve on a subcommittee of trauma legislation where we work to look at rules and regulations. We are constantly working to improve both," Throgmorton said.
She added that the region had a big win with the trauma center funding. They are able to capture trauma funds to improve nursing care, purchase trauma equipment and educate to nursing staff.
"The biggest struggle we face in Southern Illinois is getting the specialty physicians that are required to serve on trauma services," Throgmorton said.
Throgmorton said improved trauma care is definitely a need, and Heartland is continuously working toward providing trauma care to patients. The hospital sends nurses and physicians to trauma training, and some new physicians will help move the hospital toward that goal.
Grant Capel, director of Union County Ambulance Service, understands the struggle to provide good trauma care to patients. The closest trauma center is St. Francis in Cape Girardeau, and St. Francis is 28 miles from Union County Hospital.
Capel said smaller emergency departments, like the one at Union County Hospital, are an important link in trauma care. He explained that those hospitals often work to stabilize patients for transfer to a facility with more specialized care.
"Our ER out here [at Union County Hospital] does a fantastic job," Capel said.
Union County Ambulance crews also may transport trauma patients to Carbondale or directly to Cape Girardeau, depending on where the accident occurs. He praised all the hospitals.
"It's really a tough situation for us and counties south," Capel said. "St. Louis is a long way."
Capel added that Southern Illinois does have a need for a trauma center, and he hopes one comes about in the region.
"We are the community. We want to make sure our region has the services, and we want to make sure our communities have the services they need," Throgmorton said.
"We've got less than 18,000 people in Union County, but they deserve the same care as someone living next to St. Louis," Capel said.
Southern Illinois Healthcare declined to comment for this story.
Get local news delivered to your inbox!
Subscribe to our Daily Headlines newsletter.