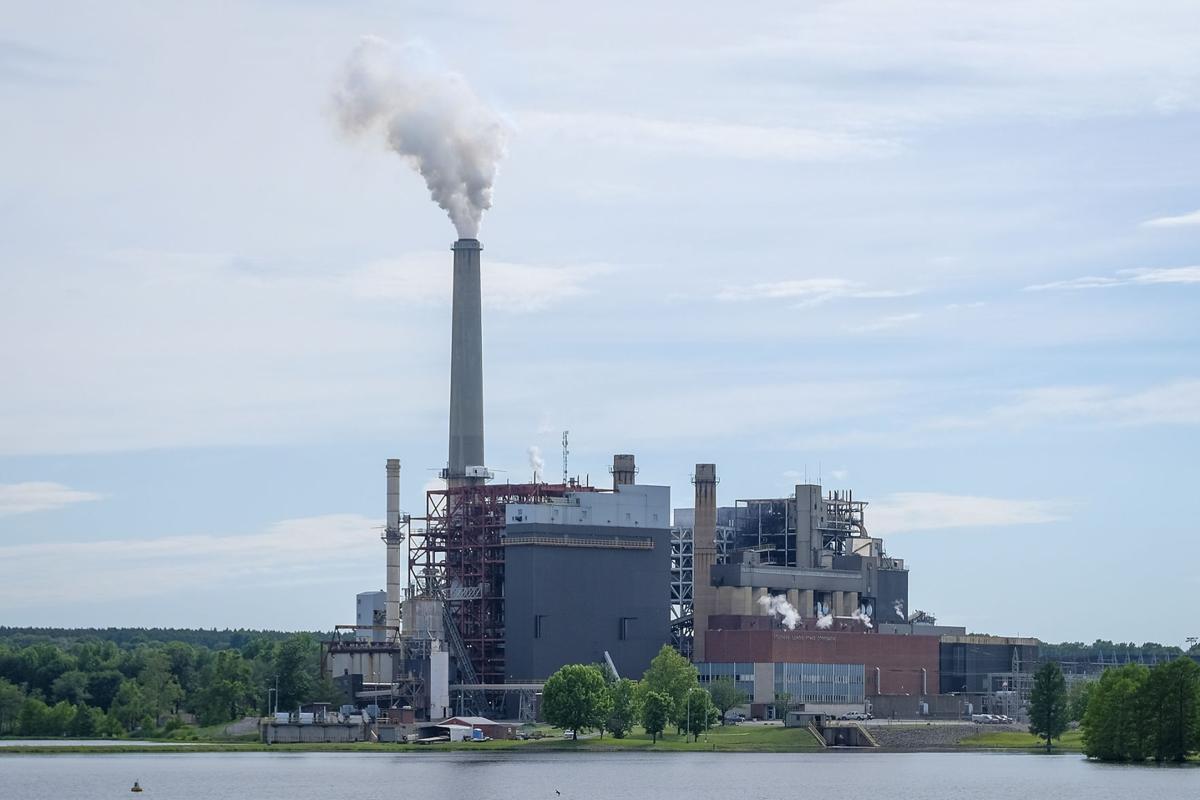 MARION — Southern Illinois Power Cooperative plans to retire its largest coal-fired generator as early as this fall, a move that is expected to save $125 million over a decade.
President and CEO Don Gulley said the tentative decision is the result of analysis and negotiations that have been ongoing since late 2019. Gulley said SIPC utilized outside consultants to help it perform a comprehensive review of operations and determine the best path forward. The decision to close Unit 4, as it is known, was based on two primary factors, he said: sustained low energy prices in the wholesale power market, and increasingly costly environmental regulations for coal-fired generators.
As a result, up to 26 of the plant's 82 employees are expected to face layoffs. Those employees are to receive a severance package under the terms of an agreement ratified by the IBEW Local 702, which represents workers, Gulley said.
SIPC is a generation and transmission cooperative located on the shores of Lake of Egypt that provides wholesale electric power to seven member distribution cooperatives, and the city of McLeansboro. It is jointly owned and governed by the distribution cooperatives, which are: Egyptian Electric Cooperative Association; Clinton County Electric Cooperative, Inc.; Monroe County Electric Co-Operative, Inc.; SouthEastern Illinois Electric Cooperative, Inc.; Southern Illinois Electric Cooperative; Tri-County Electric Cooperative, Inc.; and Clay Electric Co-operative, Inc.
Those distribution cooperatives have a combined 80,000 metered customers across 29 counties — which are considered member-owners — throughout rural Southern Illinois.
"It was — and is — a difficult decision," Gulley said. "But my responsibility is to ensure the long-term viability of SIPC to benefit our member-owners, which ultimately benefit those 80,000 members. And the savings of $125 million over the next 10 years is significant and important to those 80,000 members."
The tentatively approved plan is awaiting final regulatory approvals, expected by late July. A formal board decision is to follow. 
Though Unit 4 is likely to close, SIPC's Marion Power Generating Station will remain open and continue to operate one smaller coal-fired unit and two natural gas units, the latter of which run only sporadically, dictated by demand. The original coal-fired generator was built in the 1960s and has a capacity of about 100 megawatts, compared to the larger one slated to be decommissioned, which has a capacity of about 180 megawatts.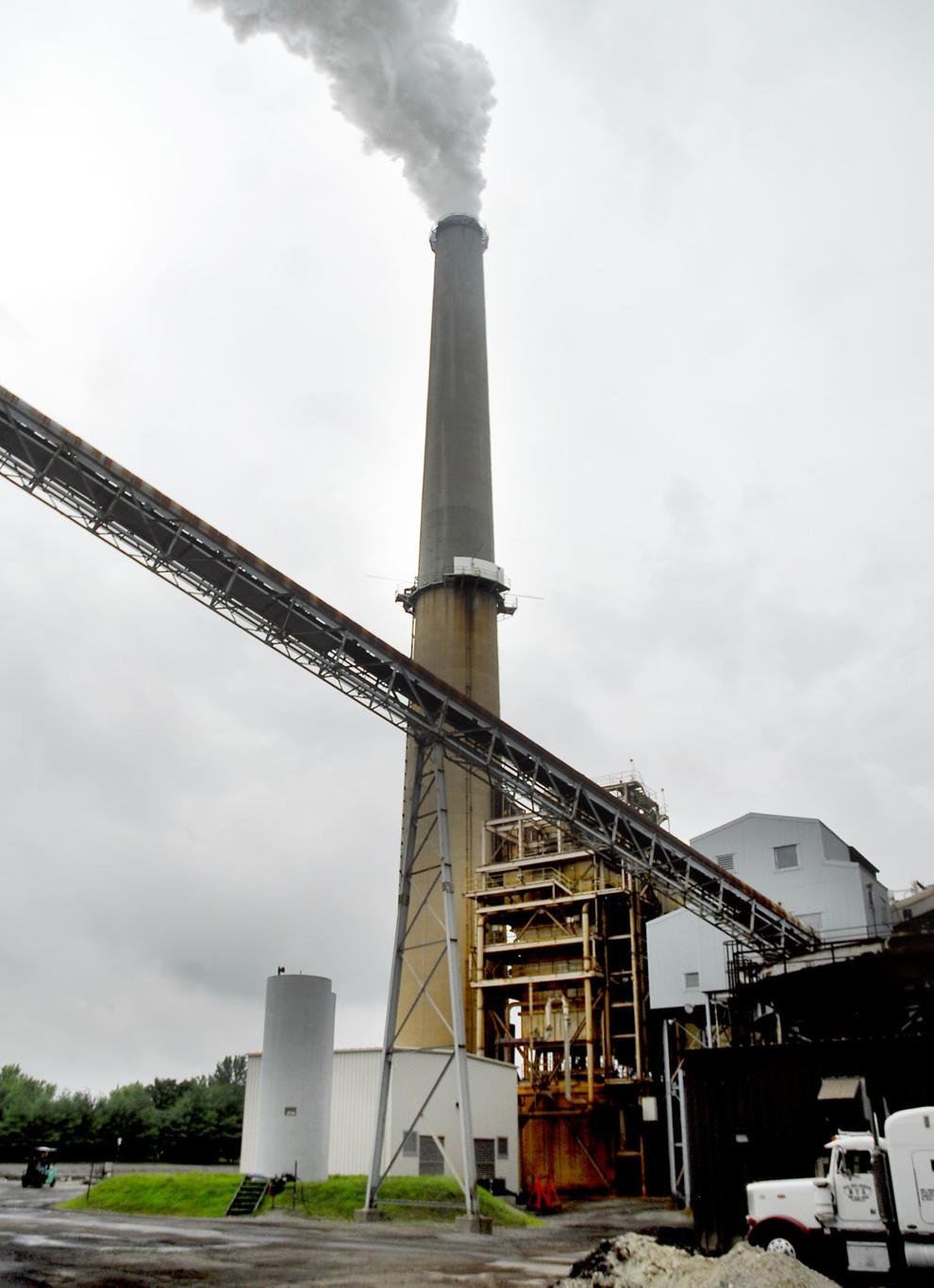 SIPC also owns Lake of Egypt, which it developed in the 1960s for cooling water to support its plant operation. Closing Unit 4 will not have any impact on the lake, Gulley said. 
Under terms of a memorandum of agreement signed May 7, IBEW Local 702-covered employees who remain will receive a raise, and fully employer-funded premiums come Jan. 1 — employees currently pay 25% of their premium costs. Those who lose their jobs will also receive preference in the hiring process if there are openings in any of the cooperatives in the multiemployer agreement. SIPC is also offering an early retirement buyout option, which may free up a few jobs for workers with less seniority, Gulley said. The plant has and will continue to also reduce management staff through attrition.
IBEW Local 702's business manager could not be reached for comment Monday afternoon.
Unit 4 was constructed in the late 1970s. It would take an investment of about $20 million in order for it to meet federal and state environmental requirements for coal ash and wastewater disposal over the next three to five years, Gulley said. That financial requirement was a piece in the equation, though Gulley said the primary driving factors behind the decision are the more competitive energy prices on the open market and a need to diversify SIPC's energy sources. Currently, coal-fired generation accounts for more than 90% of its portfolio.
Illinois law mandates that the energy portfolios of investor-owned utilities such as Ameren and ComEd include at least 25% from renewable sources such as solar, wind and hydro by 2025. 
The state's electric cooperatives are exempt from the mandate.
"However, there are legislative pushes to move in that direction and that's one of the risks our board considered in this decision as well," Gulley said.
SIPC also owns 7.9% of the Prairie State Energy Campus, a mine-to-mouth, supercritical coal-fired generation station near Marissa. SIPC became a partial owner in that plant in 2007. Construction of the plant faced numerous delays and cost overruns, and when it came online five years later, also suffered operational efficiency issues. Gulley, who is a member of Prairie State's board, said that many of those problems have been ironed out. In 2019, the plant set performance records, he said.
Energy prices from Prairie State remain slightly higher than they are on the open market largely because of the debt load associated with the project, but that price gap has lessened considerably, Gulley said.
SIPC's decision to become a partial owner in Prairie State 13 years ago is unrelated to plans to shutter Unit 4 — it would have happened regardless, he said. There are no plans in the works to purchase a larger ownership share of Prairie State, he clarified.
Final decisions have not yet been made on how SIPC will replace the capacity lost with retiring Unit 4. Some of it will not be replaced at all because there has been decline in demand due to rural population loss, he said. "Those decisions will come later this summer as we begin to evaluate the options," he said. 
Gulley said he anticipates SIPC will enter into several long-term contracts with renewable energy providers to help diversify its energy mix. That helps SIPC stay ahead of any political mandates that may come in the future, and is also the right thing to do, he said. "We need to continue to be good environmental stewards," he said. According to Gulley, retiring Unit 4 will reduce total carbon emissions at the Marion plant by 50%. 
Meet the 'Mask Committee,' making masks for Southern Illinois police, health care workers
Photos: Meet the 'Mask Committee,' making masks for Southern Illinois police, health care workers
On March 20, I made a mask for my husband, who is a health care worker, because there was a shortage of personal protective equipment, or PPE, at his workplace. Then, I made more masks for my elderly neighbors, elderly local people and local friends, as well as friends from New York and Florida. I was using leftover fabric I had in my workshop — holidays patterns like Christmas, Valentine's Day and Fourth of July.
I was running out of material and then Calico Country Sew store in Carbondale started donating fabric. I picked up some yards, and I was able to make masks for the police officers from Carterville. But, that was it: I ran out of material, and Amazon wasn't shipping until May. As soon as I announced on my Facebook page that I had run out of material, people started donating fabric, metal wire, machine needles and threads. With that donation, I was able to keep making more masks to donate, and I completed a group of masks for Herrin police officers.
Then, Dr. Amanda Brazis Cook from Southern Illinois Healthcare approached me asking if I can reuse operating room drapes to make masks. She brought the material to my house, and at that point, I realized I needed extra hands to mass produce masks for area health care workers. 
I asked the president of Carterville Rotary Club to help me find ladies who know how to sew, and Mary Slider and Louise Humble joined the effort. I also asked the president of my Woman's Club in Herrin, and she was able to help me find three more ladies: Patty Cox, Carla Shasteen and Tienne Kollar, all of Herrin.
Another doctor joined the team: Dr. Danielle Tomevi brought material and also found a lady to help us, Dorene from Murphysboro.
And that is how the mask committee was formed. We named it "Mask Committee: Keep Calm and Sew."
After that, Joni, a nurse at Herrin Hospital, joined the committee, too, then Mary Russell, one of the managers from Dillards, Nancy, one of my neighbors, and Mirna from Murphysboro.
We have been sewing our hearts out since March. April was the busiest month for us. We have made hundreds of masks to donate.
Then, we had a request of a new pattern and we had to divide the committee in two to work the requested pattern. Dr. Sara Altamimi provided us with more OR drapes to use, and we have been working making two different masks for area health care workers.
Ninety-five percent of the masks have been donated to SIH, and 5% to community members and police officers. We have received several selfies of health care workers wearing the masks in different departments. It really made us happy that we can give back and help the community in time of need.
618-351-5079
On Twitter: @MollyParkerSI ​