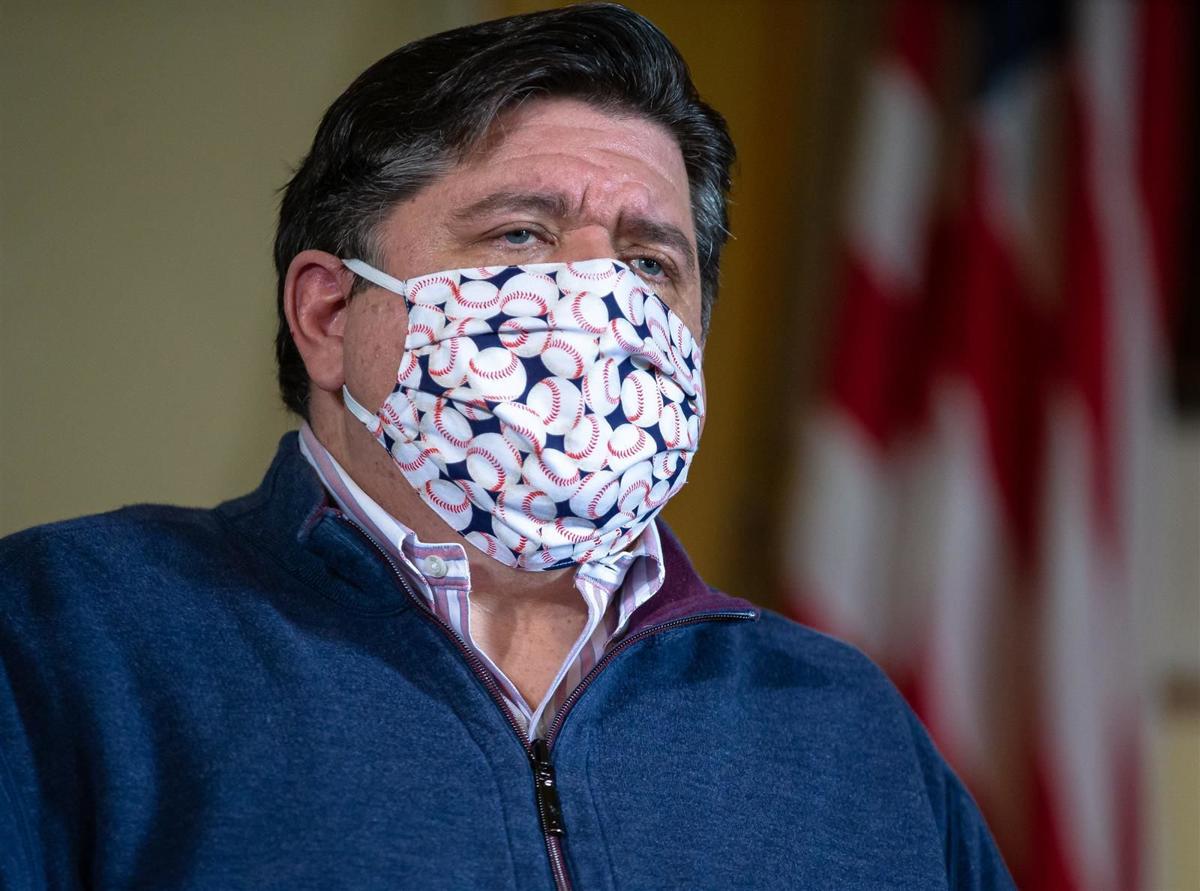 SPRINGFIELD — The coronavirus region that includes Southern Illinois is among those moving to Tier 2 mitigations, Gov. J.B. Pritzker announced Friday, but that doesn't mean that some restrictions from Tier 3 won't carry over into the coming weeks.
Region 5 — which includes all of Southern Illinois — is among those who met the criteria for the rollback, defined by the Illinois Department of Public Health as having experienced "less than 12% test positivity rate for three consecutive days and greater than 20% available intensive care unit and hospital bed availability and declining COVID hospitalizations in 7 out of the last 10 days."
Region 5 includes Marion, Jefferson, Wayne, Edwards, Wabash, Perry, Jackson, Franklin, Williamson, Saline, Hamilton, White, Gallatin, Union, Johnson, Pope, Hardin, Alexander, Massac and Pulaski counties.
All 11 of the state's coronavirus regions have been under Tier 3 mitigations since Nov. 20.
"When the data showed infections and hospitalizations rising precipitously shortly before Thanksgiving, we needed to tighten up considerably to prevent our hospitals from being overwhelmed," Pritzker said during a COVID-19 press conference. "As usual, most Illinoisans took those mitigations very seriously."
As a result, Region 5, along with Regions 1 and 2, have been moved out of Tier 3, into Tier 2, Pritzker said.
The move to Tier 2 reopens museums at 25% capacity, allows the return of "lower-risk" youth sports and the return of group fitness class.
But other significant differences between Tier 2 and Tier 3 can be difficult to see, especially since one of the most noted coronavirus mitigation strategies is the inability for bars and restaurants to offer dine-in or indoor service. Tier 2 doesn't lift that restriction, meaning bars and restaurants are still limited to carry-out only or outdoor dining.
On Thursday, the Illinois Restaurant Association again voiced its opposition to the continued restriction upon indoor services, which have been in effect in Southern Illinois since Oct. 20 — prior to Tier 3 mitigations.
"Eating and drinking places in Illinois lost 31,000 jobs in November alone," IRA President and CEO Sam Toia said in a new announcement. "This is the highest rate of hospitality job loss in the entire country, and three times as many as the next closest state. We are also one of only three states with a complete statewide shutdown of indoor dining. Restaurants are out of time, and they need a more reasonable — and immediate — path forward to save the industry."
Pritzker said he empathized with the burden Illinois restaurants have faced, saying that "bars and restaurants have carried an extremely heavy burden throughout this public health crisis, through no fault of their own."
Should any regions meet the criteria for Tier 1 coronavirus mitigations, Pritzker said restaurants and bars in those areas will be able to "serve food, to operate indoors at … 25 % capacity per room with tables of no more than four people."
Pritzker said that decision came from a review of data that indicated "a careful and limited reopening of bars and restaurants in regions that have attained Tier 1 will not lead to a resurgence" in coronavirus cases.
The governor also announced Friday that beginning next week, the state will be "bringing online hundreds of vaccination sites across the state, including retail pharmacy chain locations, Illinois National Guard-run, mass vaccination locations in Northern, Central and Southern Illinois, hospitals and urgent care locations (as well as) hospitals, urgent care locations and doctor's offices and large employers who can host their own workplace clinics."
On Jan. 19, the National Guard will activate a "new, flexible, mobile team to assist local health departments by expanding their existing vaccination" efforts.
On Jan. 25, National Guard-led sites, in addition to Walgreens and CVS, using limited vaccine from the federal government, will kick-off the Phase 1B part of vaccination rollout, meaning frontline workers such as grocery store employees, agricultural workers, day care employees and postal workers, can have their turn at receiving the vaccine.