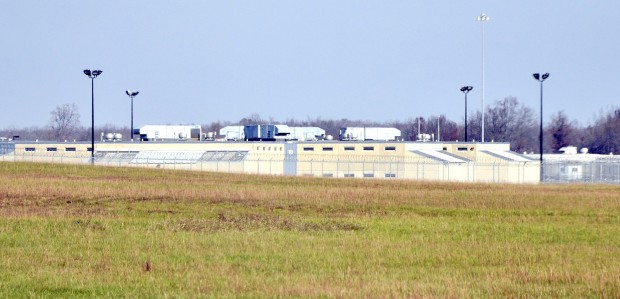 CARBONDALE — No matter if the buildings are outdated or underutilized, Southern Illinois voters don't want to see state facilities closed, according to the latest poll results released by the Paul Simon Public Policy Institute at SIU.
The results show voters believe the state budget cap can be closed solely by cuts, but they don't want to see many specific items cut from the budget, including those facilities.
In his February budget address, Gov. Pat Quinn recommended cutting several state facilities, including Tamms Correctional Center, Illinois Youth Center Murphysboro and a forensics lab and adult transitional house in Carbondale.
More than 60 percent of respondents said they believe the state makes enough money to pay for public services and that eliminating waste in the budget can solve the state's deficit. Less than 10 percent believe a tax increase is needed to fix the budget, and nearly 20 percent said solving the budget problem will require cuts and tax increases.
Seven of 10 voters said they oppose closing state facilities, even if they were described as under-used or too expensive to maintain. Only 21 percent were in favor of such a plan. When it came to closing Tamms, 79 percent of voters opposed a potential closure, and 70 percent opposed such a move with IYC Murphysboro.
"As the old saying goes, nothing unites the opposition like the details," Charles Leonard, a visiting professor with the institute and poll supervisor, said in a release. "Waste and inefficiency are always out there somewhere else, not in your backyard."
Voters were fairly split on the issue of school consolidation, however. Roughly half (49 percent) said they favor consolidating school districts, and 43 percent were opposed.
In regard to pension issues, 54 percent of respondents opposed a proposal to have local school districts make pension contributions for their teachers, as opposed to 31 percent in favor of such a plan. However, nearly 60 percent of voters approved of having defined-benefit, 401(k)-style plans for future state employees.
Voters were essentially split on proposals to increase pension contributions required of current state employees and raising current retirees' contributions to their health insurance plans.
"This poll illustrates the difficulty political leaders have in cleaning up Illinois finances," institute Director David Yepsen said in a release. "Voters tell pollsters they want to cut the budget, but whenever the knife gets close to home, they object.
"The fact is, the state's finances are in such bad shape that dramatic cuts have to be made and some tax increases will be needed to put this in balance. It's not pleasant, but the state has been living beyond its means, and we've been enjoying services without paying for them. That can't last forever."
The poll surveyed 400 registered voters throughout Illinois' 18 southernmost counties. It was conducted Feb. 23–28, and has a margin of error of plus or minus 4.9 percent.