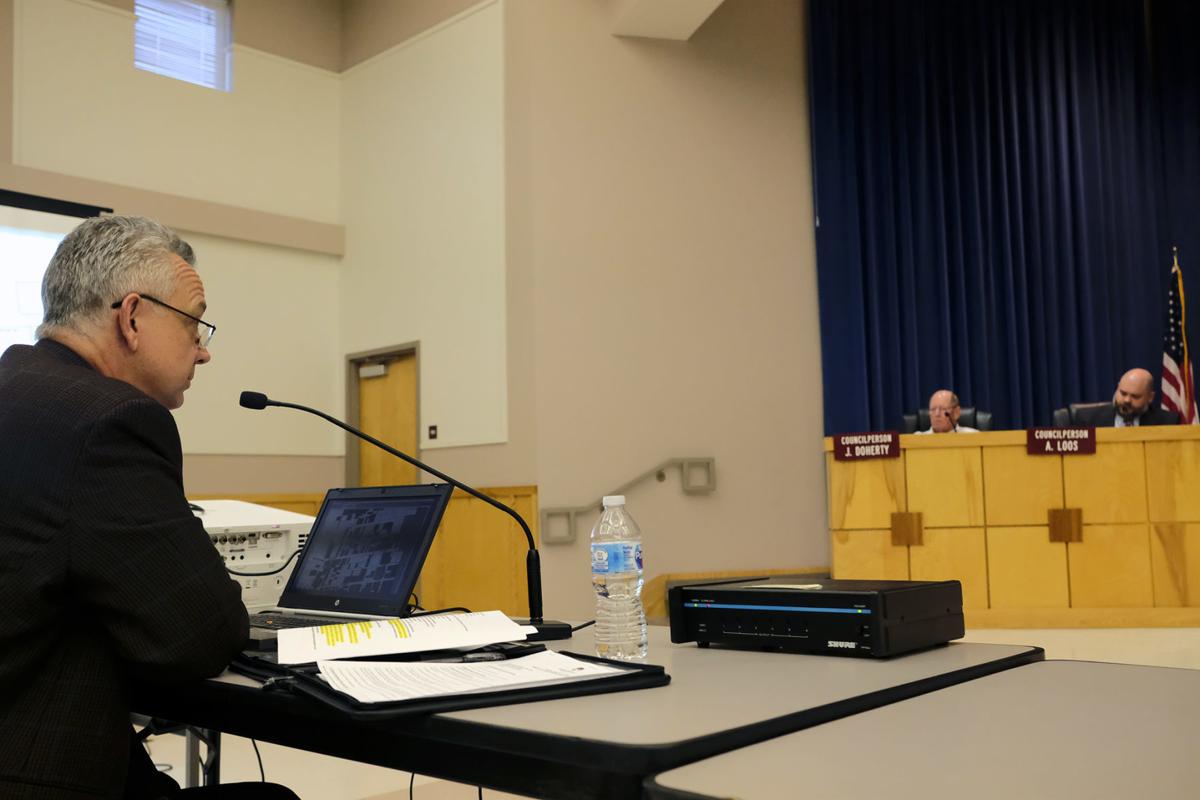 CARBONDALE — The Carbondale City Council passed a resolution in support of cannabis sales within the city limits and agreed to tax it at 2%.
The sales tax will go into effect on Sept. 1, 2020.
Carbondale is the latest in a string of local communities to take action related to the state's Cannabis Regulation and Tax Act. That state law will legalize the recreational use of cannabis for adults 21 and over, as well as possession of up to 30 grams, or roughly an ounce, beginning Jan. 1.
Only dispensaries licensed by the state will be able to legally sell it. While the law does not allow municipalities to opt out of legalization, it does afford them the opportunity to decide whether to allow cannabis-related businesses from establishing within their borders. And it gives cities the ability to tack on a municipal sales tax of up to 3% to aid their coffers.
That's on top of state sales taxes that will be levied at 10%, 20% or 25% depending on the cannabis product. The state's standard 6.25% sales tax rate will also apply.
Some council members wanted to implement the maximum 3% municipal tax option, while others thought it should be much lower.
Councilman Tom Grant noted that Anna approved an ordinance to tax sales at 3%, but that its sales tax is lower than Carbondale's presently. He said he wanted to make sure that Carbondale didn't lose business to people who might decide it's worth the drive to Anna to save money.
Mayor Mike Henry said he didn't think that many people would do that, even if Carbondale's sales tax was slightly higher. Carbondale is a destination city and it's likely to draw people from neighboring states who are traveling to Illinois to stay for a weekend, perhaps enticed by the ability to legally use recreational marijuana during their visit.
"I think we're selling Carbondale short thinking Anna is going to compete with us," Henry said.
The medical cannabis dispensary operator in Williamson County and other prospective operators have expressed interest in opening in Carbondale, Henry said. He encouraged the council to make a decision on the sales tax Tuesday night so that those entities could move forward with their business proposals. Henry said it could help grow the region's economy.
"You always get hungry, is my understanding. They might want to go out and eat after this," Henry said. This prompted a few suppressed chuckles. "I just don't think it's a good idea to delay this."
The council heard from several members of the public before taking up the measures. Most of the members of the public who attended the meeting, about two dozen in total, were in favor of the city taking steps to bring a dispensary to town, based on a show of hands that the mayor requested. But two people expressed concerns about how it could affect the community and youth of the region. One gentleman implored the council to hit pause and allow community members at least 60 more days to study the measures. Others challenged back, saying the issue of marijuana legalization had been studied and debated for years already. On Jan. 1, Illinois will become the 11th state to allow recreational marijuana use by adults.
The Illinois law also has a social justice component. Anyone with an arrest record for marijuana possession under 30 grams qualified for automatic expungement. The law also sets up a process that is meant to assist so-called "social equity applicants" in establishing marijuana-related businesses. These applicants are people who have resided for at least five years in an area disproportionately impacted by previous marijuana criminalization laws (much of Carbondale is included), and people who have been arrested for, or convicted of, any offense that is eligible for expungement under the act. As well, businesses that hire at least 10 people, at least half of whom meet the aforementioned criteria, are eligible for the priority application status.
Carbondale wasn't required to pass a resolution in order to allow a dispensary to potentially set up shop here; only cities opting out, as Marion and Murphysboro have recently done, are required to take action. But the resolution makes it clear to prospective dispensary operators that Carbondale is supportive, which is critical for applications to the state. Anna's and Williamson County's governing bodies have also passed resolutions in support.
Carbondale's ordinance directed the city's Planning Commission to "take appropriate action to amend the Carbondale Zoning Code to expressly permit cannabis-related businesses." This may help with business recruitment by making the city's intent clear, said City Manager Gary Williams.
The council also agree Tuesday night to remove language from its ordinance that prohibited drug paraphernalia for cannabis use within the city limits. It also struck from a list of outlawed items testing equipment that can be used in a private home for analyzing the strength, effectiveness or purity of cannabis.
Another change added that cannabis consumption in public is a city ordinance violation subject to a $75 fine, which is the same amount for public alcohol consumption. Most of the changes to the ordinance were to bring it in line with state law.
But one was a bit unique.
It added a prohibition for the cultivation of five cannabis plants or fewer to the city's list of ordinance violations. Illinois' recreational use law does not allow for people to grow cannabis plants in their home. Only those with medical cannabis cards have that ability.
But by folding it into the city code, possession of five or fewer plants in a private home can be prosecuted as a city ordinance violation with a minimal fine rather than a state law violation, which can carry more serious consequences, according to Councilman Adam Loos, who requested the language.
618-351-5079
On Twitter: @MollyParkerSI ​
Be the first to know
Get local news delivered to your inbox!