SWANSEA — A court battle over a Metro East family's unusual pet — a 19-pound bobcat named Capone — ended last week with a guilty plea and the return of the feline to the family home.
Lakesha Mayweather, 44, and her family kept the bobcat in their Swansea home for more than two years. They dressed him in raincoats and hoodies, walked him on a leash and posed with the bobcat for many photos.
But on Sept. 28, the bobcat was confiscated by the Illinois Department of Natural Resources because bobcats are classified as dangerous animals in the state, DNR spokesman Tim Schweizer said at the time.
The seizure generated many news stories, a petition with more than 3,000 signatures and a social media campaign under the hashtag #FreeCapone.
Mayweather pleaded guilty Nov. 27 to unlawful possession of a dangerous animal and was sentenced to pay a $50 court fee and $3,562 in restitution to the Tree House Wildlife Center, which housed Capone for about two months while the case progressed. A second charge of unlawfully importing a wildlife species into Illinois was dismissed.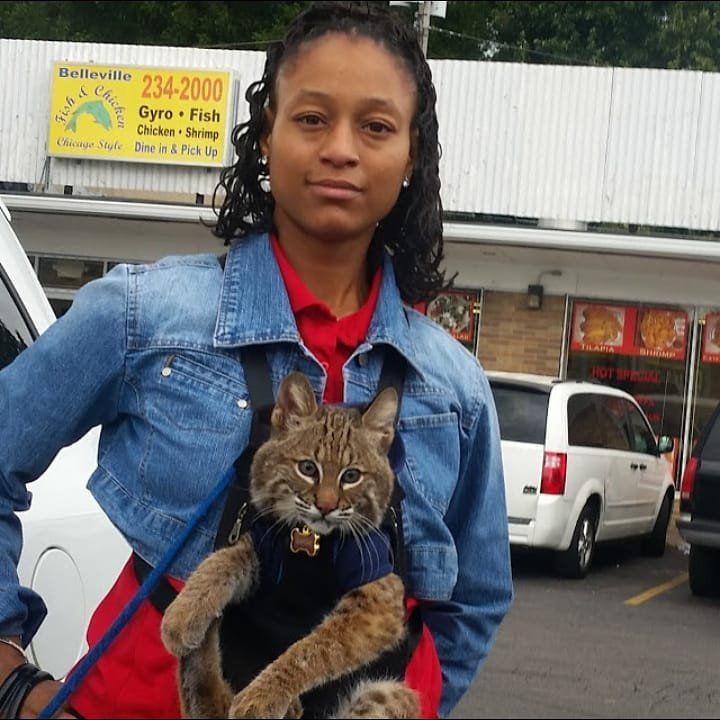 Despite the conviction, authorities allowed Mayweather to keep Capone. Swansea has an ordinance that bans the pet, but gave approval after leaders were assured Mayweather could not breed the bobcat because it is neutered. Mayweather also showed she had both a U.S. Department of Agriculture and Department of Natural Resources permits to own a bobcat.
"I do not feel like I was guilty, but I had to pick my battles," Mayweather said of the guilty plea. "It was more important to me to end it and bring Capone home."
Mayweather is now following both local and state law and can legally own Capone, St. Clair County State's Attorney Brendan Kelly said in an email.
Mayweather said the reunion with the bobcat was sweet. Her children, ages 10 and 17, played and cuddled with the cat like they always had. Mayweather said she was emotional when she got home from work and the bobcat was there again.
"He looks healthy and happy," she said. "He is just his regular playful self."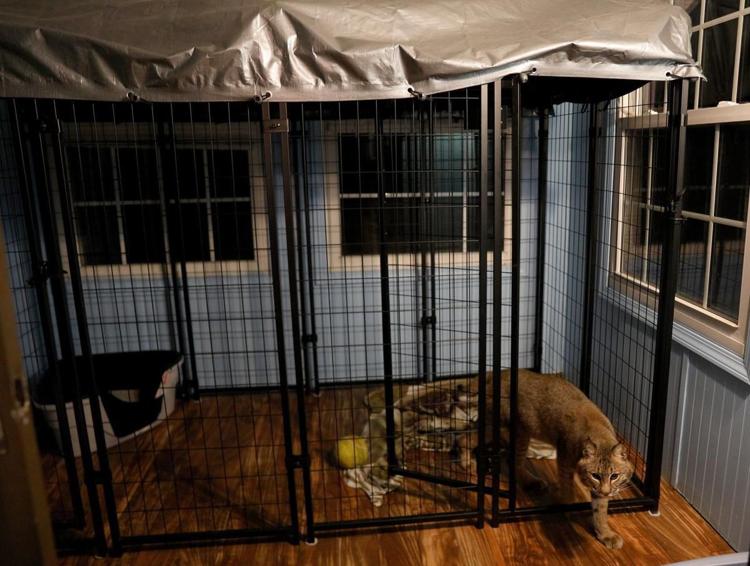 Mayweather said there are still people who criticize her ownership of the bobcat, and she still worries about being able to keep Capone. She hopes she will be able to renew her permits next year.
But despite the critics, for now Mayweather is just happy the bobcat is back in her home.