While wrangling over a state budget hogged the spotlight for much of 2017 in the General Assembly, state lawmakers still found time to pass more than 200 new laws that take effect in 2018 and touch nearly every corner of residents' lives.
Some attracted media attention at the time of their passage, such as the law designating Aug. 4 as "Barack Obama Day," or House Bill 40, a measure under which the state will pay for abortions for Medicaid recipients and women covered by state employee health insurance.
Other measures flew under the radar, but affect everything from who gets Fido in the divorce to how police officers are educated about mental illness. Here are five of them: 
In divorce, treating pets as children
Senate Bill 1261, or Public Act 100-0422, calls for courts to treat animals the same way that children are treated in divorce cases. Before pets were considered as property, like furniture, but now it will be up to the court to determine who will be the best person to have custody of the pet.
"The court is to consider the well-being of the companion animal," said Nrupa Patel, partner at Bolen Robinson & Ellis in Decatur. "What that means, no one really knows."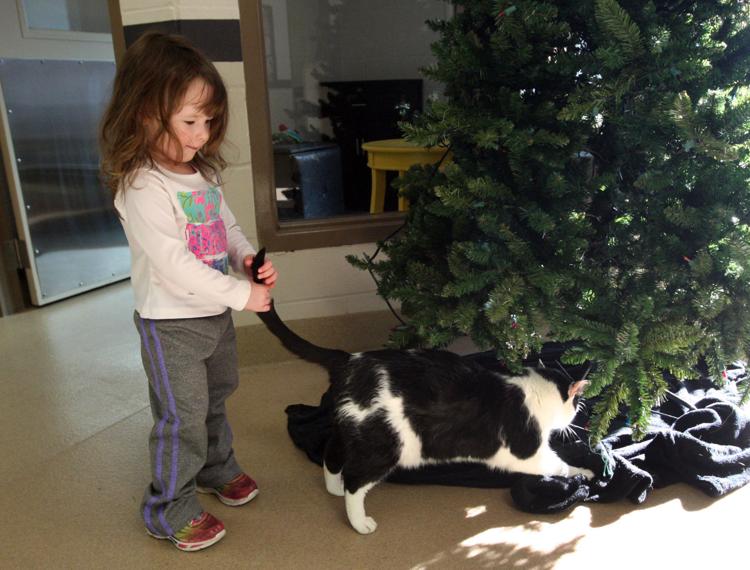 Patel said it is likely the court will now have to determine factors such as who takes the dog for a walk, who buys the pet food and other parts of normal care when determining who will keep the animal. 
The law could create some interesting situations for courts in the future. Patel said she would not be surprised to see instances in which judges award joint ownership of the animal, set visitation rights and determine who will cover certain costs of pet care.
The law would not apply to service animals. Patel said she did not think it would apply to animals purchased before the couple got together.
Government consolidation
Republican Gov. Bruce Rauner has long pushed for consolidating more units of local government. The measure was also praised by the conservative Illinois Policy Institute, which has argued the state has too many taxing bodies.
But the way Township Officials of Illinois Executive Bryan Smith sees it, townships already have the ability to consolidate with neighboring townships.
"I've told folks that for years, there are some cases where it just makes sense for a township to consolidate," Smith said. He pointed specifically to a case in Macon County when voters approved the consolidation of the Milam Township with the Mount Zion Township in 2008.
Smith said he did not perceive the law as an attack or effort to eliminate townships across the state.
Mental health training for law enforcement
House Bill 375 or Public Act 100-0247 requires law enforcement officers to take a course on mental health issues to learn signs, symptoms, common treatments and medications for various illnesses. Courses, which could be available in an electronic format, will also cover possible interactions between officers and individuals with mental health issues, their families and their service providers.
Decatur Police Chief Jim Getz estimated that half his officers have already had "crisis intervention training" and he supports the new law mandating the education for all officers.
"We always have money in our training budget, and we'll adjust it to achieve what we have to get done," Getz said.
He said the biggest obstacle with having to pull officers off the streets and into the classroom is covering those gaps, but he said this training is worth the time and effort.
"I attended CIT Class several years ago and, I'm telling you, it's some of the best training ever to deal with people in a non-forceful way. It just gives you more options, it's really good training," he added.
Getz said cutbacks in mental health treatment budgets and a shortage of facilities means people with mental illness find themselves on the streets where police have to cope with them. "And we are seeing more and more of these issues," he added.
Know what you're paying for
"Women have been unfairly charged more than men for the same services for far too long," Bush said earlier this year. "Transparent pricing among service providers will help women know whether they are getting a fair deal for services."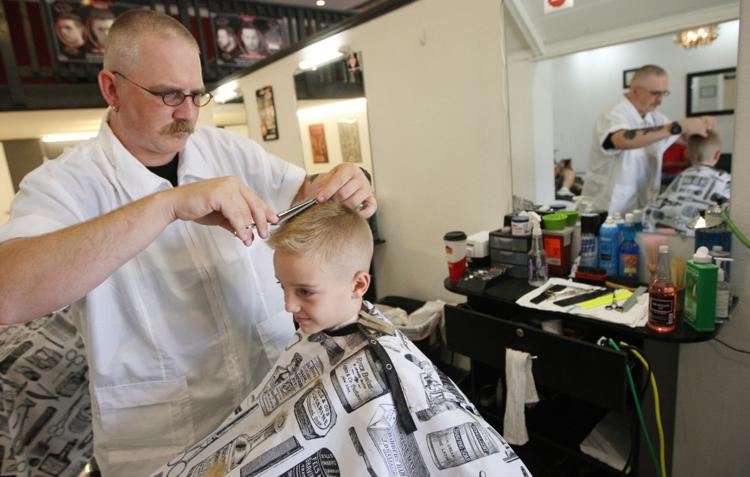 The law does specify that it is not an unfair business practice to charge different prices based on time, difficulty and market conditions. 
Kalle Ryan, owner of Studio 7 Salon & Day Spa in Decatur, said she had not heard of the new law, but there's a good reason why men are often charged less than women for haircuts.  
"Men can take 15 minutes and women can take up to an hour (to cut)," she said. "We want to get paid by the hour just like everyone else, you know." 
The salon has seven stylists and two nail techs, she said, and they all charge different prices. To comply with the law, each one would have to provide her own price list, she said.  
Corn as the state grain
With Archer Daniels Midland Co. and Tate & Lyle operations in Decatur, corn has been a lifeblood of the city's economy for generations, and its state designation might be stating the obvious to anyone driving the highways of Central Illinois. Agricultural commodities generate more than $19 billion annually for Illinois, and corn accounts for 54 percent of that total, according to the Illinois Department of Agriculture.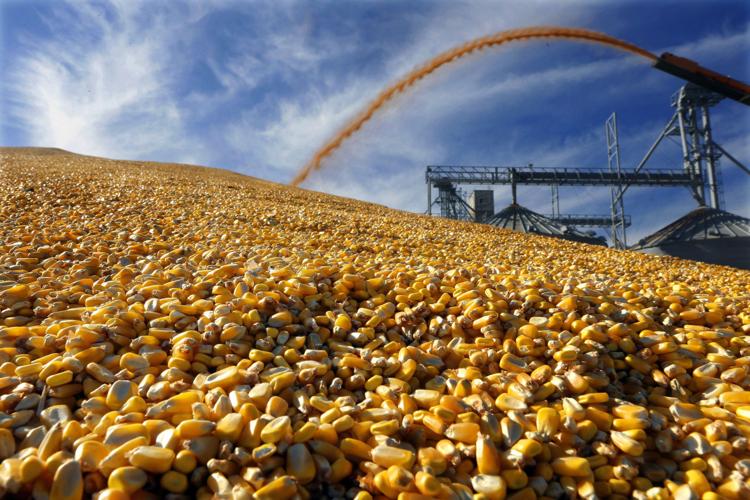 Field corn, as distinguished from sweet corn that people purchase for eating, finds its way into livestock feed, ethanol, cereal, corn starch and corn syrup among its many uses that contribute to the state's economy. 
"Corn is by far the largest grain produced in the state of Illinois and No. 2 in the U.S. I view it as a recognition for corn," said Rodney Weinzierl, executive director of the Illinois Corn Growers Association, based in Bloomington. "Agriculture is a very large sector of the overall economy (in Illinois)."
Field corn is different than sweet corn, which was already recognized when lawmakers made sweet corn the state vegetable in 2015 after a push from Chatham elementary students.
Not everyone is keen on the idea of so many state symbols. Earlier this year, Republican Sen. Tom Rooney of Rolling Meadows proposed a bill that would eliminate all but a few of them, saying the quantity of state symbols has decreased the value of the "important" ones. Rooney's bill, which was stalled in a legislative committee, would only keep the state flag, seal, motto and song.
A fresh set of 215 laws takes effect Jan. 1. The laws cover numerous topics, including the expansion of taxpayer-funded abortions, celebrating Barack Obama's presidency, allowing tax credits for private school scholarships, criminal justice reforms and a circus-related ban. Parts of existing laws also kick into motion Monday.
Health
Illinois will allow state health insurance and Medicaid coverage for abortions under a new law that also makes sure abortions remain legal. The law removes language in state law that could criminalize abortion if a 1973 U.S. Supreme Court ruling legalizing the procedure is overturned.
However, the move was controversial. Republican Gov. Bruce Rauner surprised many when he reversed course and signed the legislation. Over a dozen groups and lawmakers filed a lawsuit challenging the law and its effective date, which a judge dismissed. The groups plan to appeal.
Also, high schools will have to make free feminine hygiene products available in bathrooms of school buildings and pick up the tab.
Illinois has also taken steps to address the opioid epidemic, requiring those who prescribe medicines to register with a database that records patient prescription history.
Schools
Tucked into Illinois' historic overhaul of a decades-old school funding formula is a provision that takes effect in the new year: a $75 million tax credit for people and companies donating to private school scholarships. The program allows a credit worth 75 percent of a donation, up to $1 million.
Proponents argue it'll provide scholarships for 6,000 to 10,000 lower-income students to attend private schools and give parents choices. But opponents, including teachers' unions, say it encourages attendance of private schools, where teachers and other staff typically aren't unionized.
While efforts to approve such scholarship programs are difficult, nearly 20 states have them, according to the National Conference of State Legislatures. Most are Republican-led.
Voter registration
Illinois joined about a dozen other states when it legalized automatic voter registration over the summer. The move followed an unsuccessful attempt in 2016, which Rauner vetoed over concerns of voter fraud.
State officials are working to complete a major update of voter files and registrations through the Secretary of State's office. Most changes will take effect ahead of the November election. Other agencies will be on board with the changes by July 2019.
LGBTQ rights
Three new Illinois laws will affect LGBTQ rights. One makes Illinois the second state after California to outlaw the so-called "gay panic" defense in criminal proceedings, which is allowing the use of a victim's sexual orientation as a justification for a violent crime. Advocates say the tactic is dated, but still used.
Illinois also revised its requirements for birth certificate changes, allowing Illinois residents to update the gender on their birth certificate with a care provider authorizing they've gone through medically appropriate treatment. The law had previously required proof of surgical operation.
Also, when applicants apply for appointments to state board and commissions, they'll have the option to disclose sexual orientation, which advocates say helps track diversity.
Obama Day
Illinois will commemorate the birthday of former President Barack Obama under a new law. The plan sets aside Aug. 4 to honor the 44th president, but it's not an official state holiday. The law highlights Obama's efforts to protect Americans' rights and build "bridges across communities."
Obama began his political career in the Illinois Senate in 1997. He served there until his election to the U.S. Senate in 2004. The law came after lawmakers narrowly rejected a plan to make Obama's birthday a state holiday amid concerns of giving state employees another paid day off.
Criminal justice
A law that will automatically expunge juvenile criminal records two years after a case is close takes effect. Exclusions apply, including cases involving homicides, felony sex offenses and other serious crimes. Advocates say the move allows young people to recover from past mistakes.
Repeat firearm offenders will also be subject to sentencing at a higher range.
New laws will also expand the state's cyberstalking laws by outlawing electronic harassment of a person using spyware or tracking software to threaten harm or restrain.
Elephant ban
Illinois will prohibit the use of elephants in circuses and other traveling exhibits. The People for the Ethical Treatment of Animals billed Illinois as the first state to do so.
Backers say African and Asian elephants are endangered species and such exhibits don't always properly care for the animals. The measure doesn't apply to zoos or other permanent institutions.
The practice of using live elephants has been going out of style amid outcry from animal rights groups. In 2016, The Ringling Bros. and Barnum & Bailey Circus retired its elephants to a conservatory in Florida.
Tony Reid, Tom Lisi, John Reidy and AP's Sophie Tareen contributed to this story.