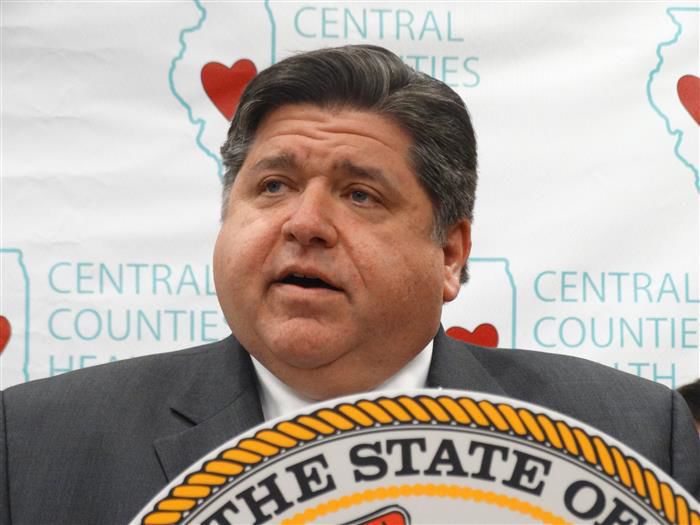 CARBONDALE — In January, the National Institutes of Health announced an investment of $5.1 million in research, disease treatment and prevention for people who inject drugs in Southern Illinois.
This month, Gov. J.B. Pritzker announced another dramatic increase in opioid treatment funding in Illinois, signing an executive order that will dedicate $4.1 million to recovery and prevention services.
The order, which will fund an array of initiatives, is particularly focused on combating racial disparities in the opioid crisis.
Opioid overdose deaths increased among both African Americans (up 9.1%) and Latinos (up 4.3%) in 2019, even as Illinois registered an overall decrease in overdose deaths, its first in five years, according to the Centers for Disease Control and Prevention.
Significant investments will be made in Cook County, one of the most diverse counties in the state, which accounted for nearly 50% of opioid overdose deaths in Illinois during 2016.
But funds are also likely to make it to Southern Illinois, which is home to several of the counties with the highest per-capita rates of opioid overdose death in the state, plus numerous counties with little or no access to opioid dependence medications like methadone or buprenorphine, according to a 2017 report by the Illinois Department of Human Services.
Statewide, the Pritzker administration intends to distribute $500,000 in new funding to syringe services programs, $550,000 to train doctors to prescribe opioid dependence medications, and another $2.75 million for overdose prevention, including the purchase and distribution of 50,000 doses of naloxone, an overdose reversal drug, according to a news release from the governor's office.
The lifesaving medication will be deployed around the state based on data from the Illinois Prescription Monitoring Program, which tracks the dispensing of controlled substance prescriptions like opioids, according to Illinois Department of Human Services Deputy Director of Communications Patrick Laughlin.
You have free articles remaining.
New investments in the database will allow the state to spot spikes in opioid overdoses quicker, and send naloxone to first responders and treatment providers in the communities most in need, Laughlin indicated in an email.
"The data will also help inform where we target public awareness campaigns about harm reduction," Laughlin added.
Several deep Southern Illinois counties have been listed in the PMP database among the biggest receivers of opioid prescriptions in the state on a per-capita basis, a statistic that correlates with high rates of opioid addiction and overdose.
People in Hardin County, in southeastern Illinois, obtained opiate prescriptions at a rate about three times higher than the state average between 2012 and 2017, according to the database.
In Randolph County, prescriptions were obtained at about 1.3 times the state average frequency. In Pulaski County, they were obtained at about twice the state average through much of the same period.
Another provision in the executive order will establish four "supervised consumption sites," around the state, where opioid users can access clean needles and use drugs under the supervision of staff trained to treat an overdose, if necessary. Clients will also have access to recovery information onsite.
The centers will be established with $1 million in state grant money. Their locations will begin to be defined in the fall, Laughlin indicated, when agencies from all areas of the state will be invited to apply for funding.
The state will also continue to grow its Recovery Oriented Systems of Care or ROSC, local coalitions of substance use disorder services around the state.
In Gallatin, Hamilton, Saline and White counties, the Southeastern Illinois Substance Use Prevention, Recovery and Treatment Council meets monthly and is strategizing on "distributing naloxone, supporting a recovery resource center, sharing communication regarding self-help groups and problem-solving around transportation issues for individuals in recovery," Laughlin indicated.
The council includes education, health care and mental health providers, law enforcement, job placement specialists, drug abuse recovery workers and people who were once addicted to drugs.
Be the first to know
Get local news delivered to your inbox!