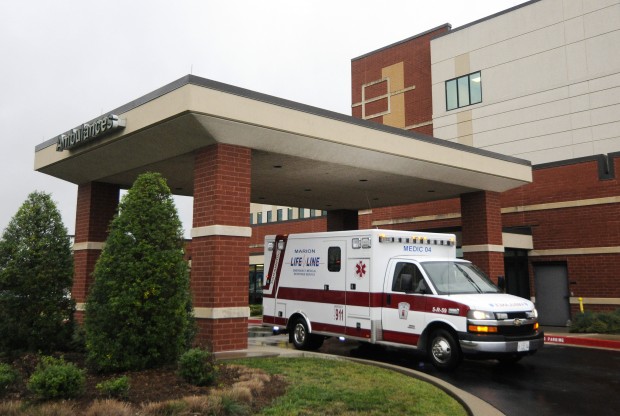 An Illinois House task force on emergency medical services has released recommendations aimed at improving rural EMS in the state.
The task force issued the recommendations after 17 hearings around the state where input was sought from those on the EMS frontlines as well as elected officials, law enforcement, health care providers, concerned citizens and others.
Lt. Gov. Sheila Simon testified at one of the hearings to push for more online training opportunities that would be of particular help in rural areas. That idea, as well as others such as simplifying licensing processes, was among the recommendations of the task force.
"The report is done," Simon said. "Now the job is to make the recommendations into law. Some will require legislation; others changes in administrative rules. That's our next task."
Jackson County Ambulance Service Director Dottie Miles said the task force recommendations included a lot of ideas that could be helpful, such as the online training.
"We've come a long way in the past 35 years, but we still have a long way to go and hopefully we can get there," Miles said. "They identified that EMS in the state is having issues that need to be addressed at the state level, and that is good."
Miles also appreciated the task force's recommendation that EMS be identified as an essential service.
"We've been working for years to get EMS declared an essential service like police and fire," she said. "EMS is an important part of health care in Southern Illinois. It's a 35 to 40 minute ride from Grand Tower to Carbondale and some counties don't even have a hospital in their counties. Peoples' lives can depend on ambulance services."
Some of the more rural EMS providers also would be helped by higher reimbursement and more timely state payments, said Kevin McConnell, chief of Life Line Ambulance in Marion.
The task force recommendations "are more like a wish list of what they would want," McConnell said. "They need to buckle down and say 'What do we need to sustain EMS in Illinois?'"
The state is eight months behind on Medicaid reimbursements "and when they do pay, they pay below the cost to provide the service," he said. "And we're waiting 14 months for their reimbursement for state employees (who use the service). Add those two up and it's very difficult to run a business."
While the task force recommends additional funding for rural EMS, "This is a challenging time to ask for additional funding for anything, but we do need to look at it," Simon said.