Ange Dixon doesn't know what she saw, but she knows she's not crazy.
"I can't tell you what exactly what it was," she said, recalling a time nearly 20 years ago she, her daughter and now-ex-husband were driving near Makanda in the small hours of one February morning.
It was around 2 a.m. Snow was falling. Dixon said she was driving with her then-10-year-old daughter to pick up her husband from his brother's house. On the way back, she was driving near Makanda when she saw what she thought were mailbox reflectors. She got closer, and thought it was a mountain lion. At about 25 feet away, she realized she was wrong, again.
"I realized that it wasn't a cougar, that it was actually crouched down in the middle of the road holding something," Dixon remembered. "We just sat there and was watching it and it just stood up and it was huge."
Dixon described it as completely black with defined muscles.
"All I could focus on was his eyes," she said. "red, yellow glowing eyes."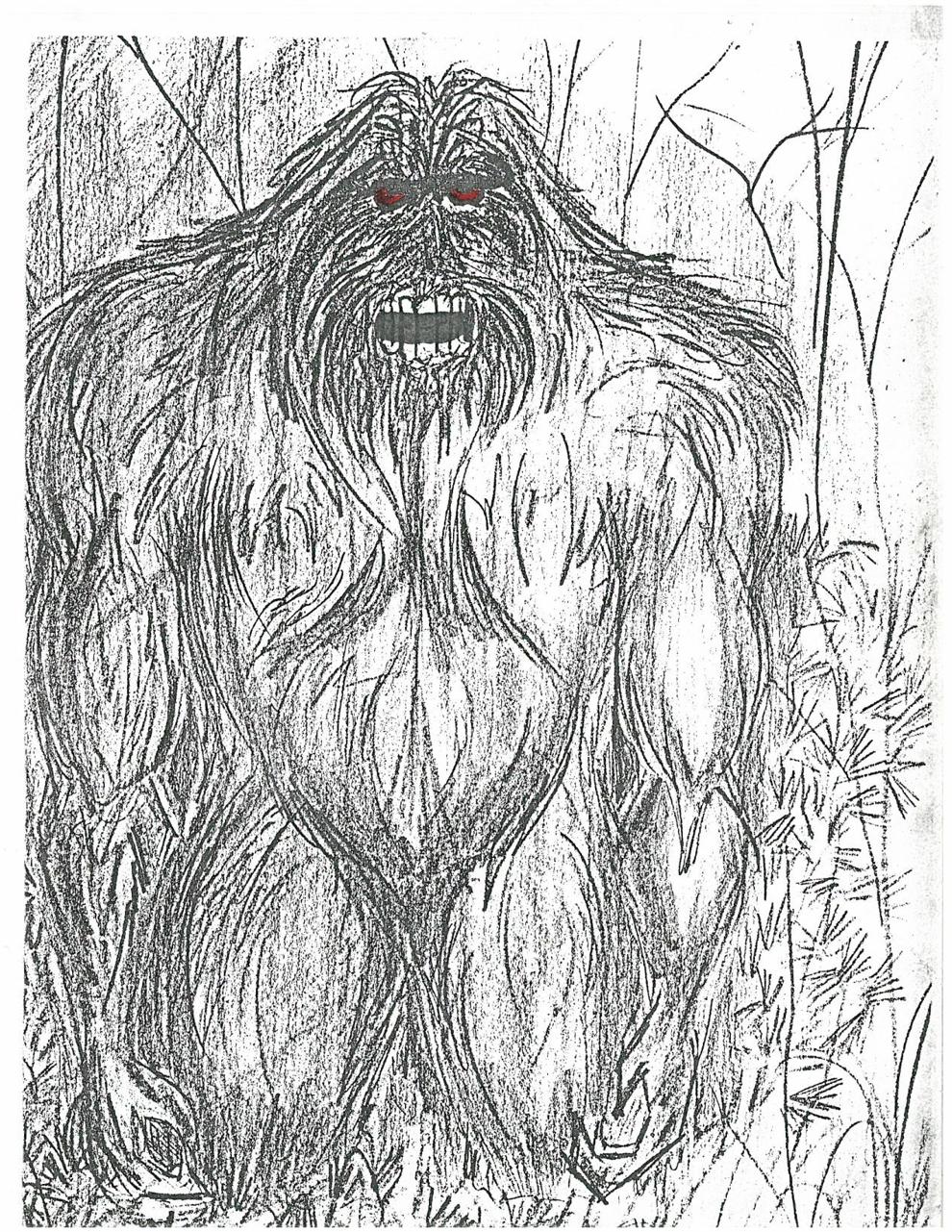 Then, Dixon said, it took off and was gone. Dixon's daughter was among the first to speak up.
"She was like, 'Was that a Bigfoot, mom?'" Dixon recalled.
Dixon admitted her sighting doesn't always make her popular.
"I get laughed at all the time," Dixon said.
"It's like, I'm not fibbing. I'm not lying. I'm not saying what it is because I don't know what it was, I have no clue. But that's what I seen," she said.
She's not alone. Far from it. Monster sightings are woven into the fabric of Southern Illinois. The Tuttle Bottoms Monster in Saline County, the Big Muddy Monster in Jackson County, big black cats, giant snakes and little red men are all familiar folktales. For some, they are more than folklore.
"We are knee-deep in it," Zach Starrick said. He is the chief member of the Southern Illinois Monster Hunter group. He investigates reports of unexplained sightings, in Southern Illinois and throughout the U.S.
Starrick, a Williamson County native, said he feels like Illinois is a particularly special place when it comes to cryptozoology, which is the study of mysterious beasts and entities from folklore.
"Illinois is a creepy place and it's also a very haunted place," he recalled. In fact, he said in 2017, Illinois ranked second out of all 50 states for Bigfoot sightings.
Creatures of our own
Southern Illinois in particular has its own vivid collection of folktales and mysterious creatures, the most famous likely being the Big Muddy Monster — the region's version of Bigfoot.
Sightings of the monster peaked in the 1970s and 1980s, even garnering attention from the New York Times. Carbondale attorney Christian Baril's anecdote of seeing the beast made it into that report.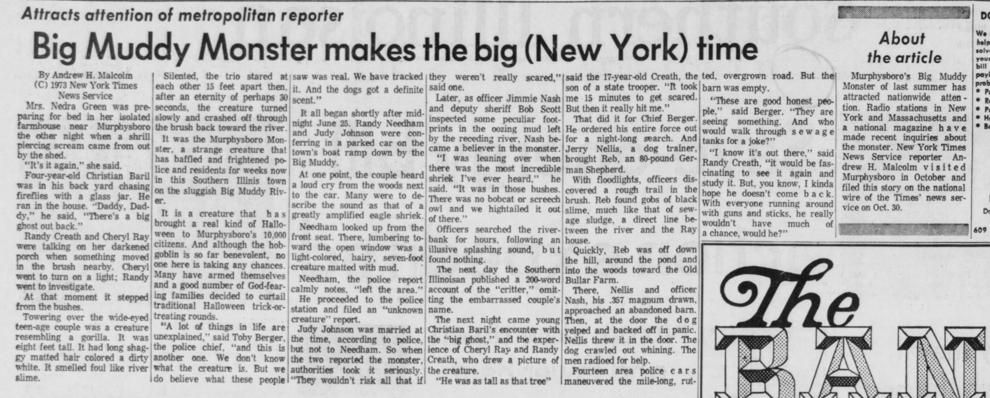 Baril recalled recently that incident from 1973. He said he was 3 years old, playing in a sandbox with his neighbor. It was getting toward dusk in his Westwood Hills neighborhood. After his buddy went home, Baril said he stayed outside.
"As I was out there I saw something. I don't really remember the actual seeing of it," Baril said.
He said he turned around and looked up at his house. The lights were all on as night set in, and the windows glowed. Baril said he had one thought.
While the monster itself isn't clear in his head, some parts of the memory are.
"To this day I have a really clear picture of being really afraid and turning around and looking at that house," Baril said.
When he went inside to tell his parents what he had seen, they weren't too concerned. His dad, still dressed from work, was on the kitchen floor replacing a hinge on the refrigerator.
"OK, that's fine. It's time to go to bed," is what Baril remembers being told when he announced his encounter.
It wasn't until later that evening that his parents took it a bit more seriously. He said a neighbor called his mother to say that one of her children had seen something in the neighborhood. The neighbor who called, Baril said, was a very conservative woman and not prone to exaggeration. Baril's mother told the neighbor to call the police.
"The police came out and they brought tracking dogs," Baril said — though he admitted he was in bed at the time. The neighborhood was out "listening to something crashing through the bushes back there."
Baril said the story goes that the police chased "it" all the way to a barn in the woods. But, Baril said, the dogs were too scared to go in. Eventually, the dogs were tossed, but found nothing.
"And it gets away," Baril said.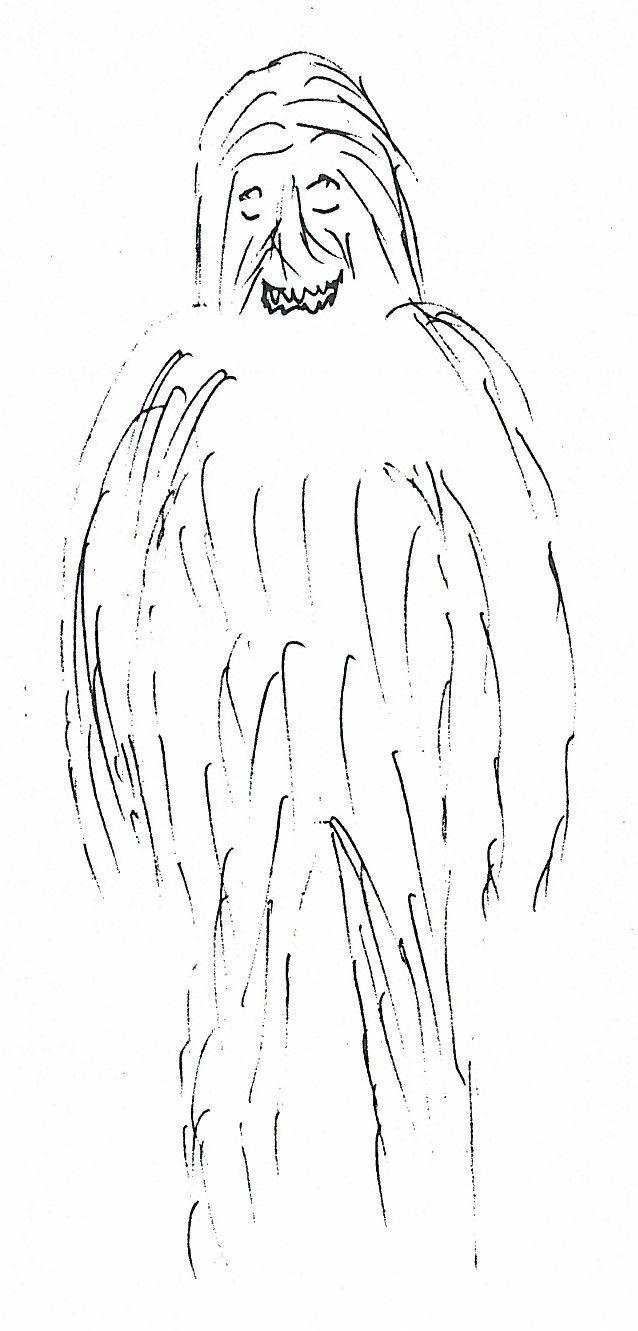 Looking back, Baril knows he felt fear and believes something had to be out there. But the certainty stops there.
"In my mind, I don't know what it was," he said.
The monster cropped up again about 15 years later in Murphysboro, according to stories published in The Southern at the time. Bob Reiman told reporters that he encountered the beast, which he said smelled terrible, at his salvage yard in 1988. Reiman described it as 10 feet tall, with red eyes and yellow teeth. His mother told The Southern it smelled like "a skunk that fell in a sewer."
At the time, he provided sketches to the newspaper.
When investigating these types of claims, embracing certainty of the uncertain is part of it.
"I try to give people the benefit of the doubt," Starrick said.
Virgil Smith has spent a considerable amount of time — and money — looking into strange sightings and weird happenings for people in Southern Illinois. He's been at it for more than two decades, and estimates he's spent about a quarter of a million dollars. He said there is one rule when talking with witnesses.
"Don't ever discredit anyone when you talk to them for any reason. Because the first time you do it, your research is over," Smith said. There is intense stigma attached to these sightings and stories for the witnesses, he said, and someone willing to come forward with an experience should be listened to.
Just the facts
Loren Coleman, one of the country's most noted and respected cryptozoologists, approaches everything with a scientific mind. In fact, Coleman studied science at Southern Illinois University Carbondale.
"I had a very scientific and critical thinking approach and would not come out with crazy theories," Coleman said. He has never ventured so far as to surmise that Bigfoot had been dropped to earth by a UFO, he said.
"I try to keep in the middle, I just want the data, I just want the information," Coleman said.
Smith said he is of a similar mind.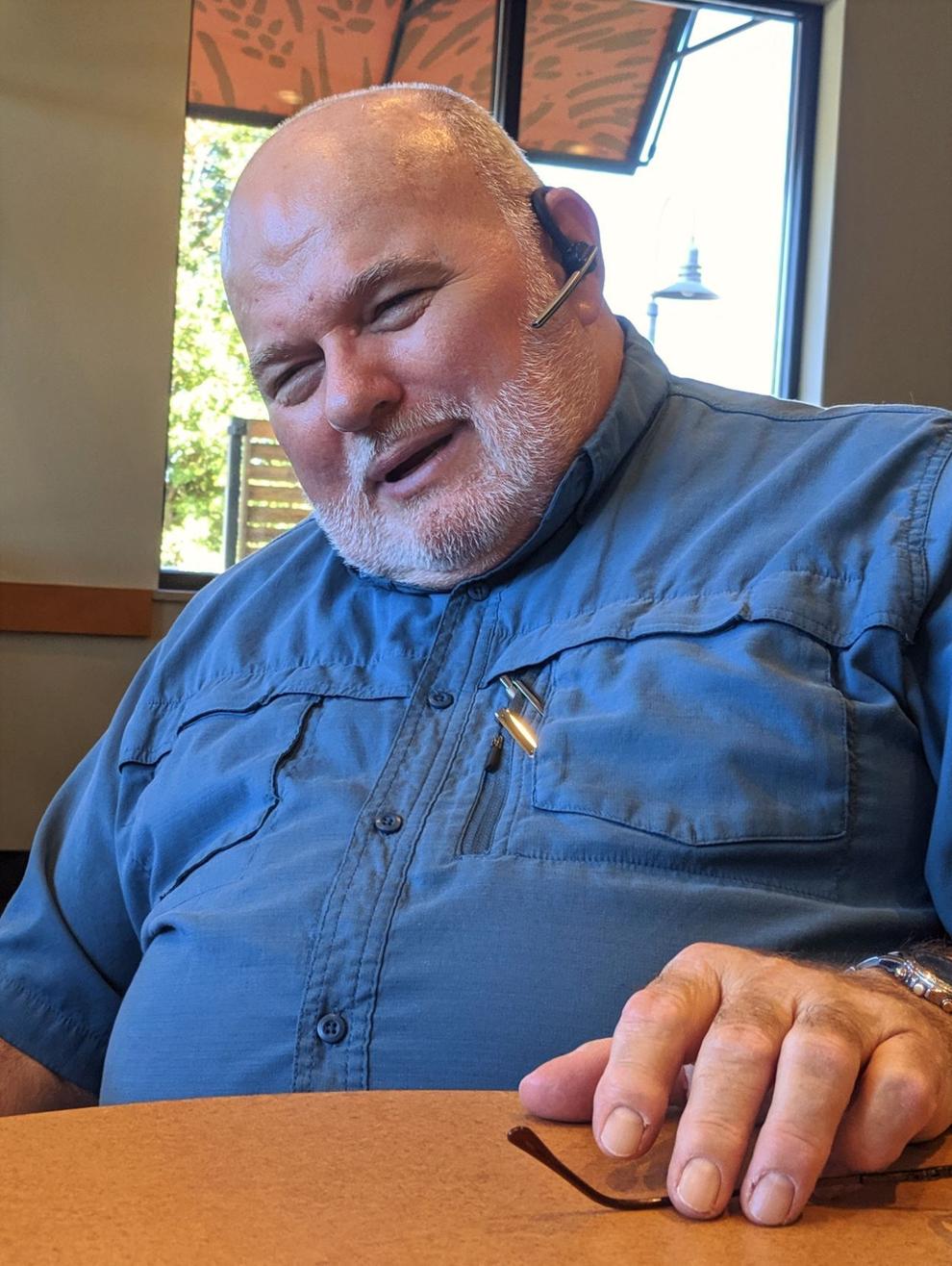 "I've gotta be able to pinch it, smell it, feel it," he said, noting that he tries to steer away from the paranormal and stays with things that could be rooted in science.
Take for example his work investigating Saline County's Tuttle Bottoms Monster. Sightings of the hairy, long-snouted creature began in the 1960s. Smith said he was asked to look into the matter about eight to 10 years ago. What he found was not a creature out of mythology, but was, he believes, to be a known animal seen out of context.
Smith said in his research he discovered that a zoo in Mount Vernon had been forced to shut down around the time of the sightings of the Tuttle Bottoms Monster.
"The guy that owned the zoo did not maintain his animals," Smith said. Through his investigation, Smith said, he learned that the man had been visited by federal investigators, who gave him 48 hours to find new homes for the animals or they would come and take them.
"His family and friends said he took them down through, scattered them throughout Southern Illinois, and released them," he said. One of the animals he released was a giant anteater from Africa, Smith said. The description of the anteater lined up quite well with the description witnesses provided of the Tuttle Bottoms Monster.
Smith said the other animals the zoo owner allegedly released match descriptions of other beasts reported in the southeastern part of the state around the same time, including a hairy primate seen in Massac County. He said an old orangutan was among the animals he set loose, which likely explained this sighting.
Not everything lines up that neatly, though. Coleman said there is always room for the unknown in this type of research, but he said he tends to try to offer concrete explanations when he can.
"If I know it's something that's explainable and I'm not going to hurt somebody's feelings, I think it helps the science," he said.
Coleman said the science of cryptozoology is something he finds particularly satisfying.
"I think a lot of new science comes from there," he said, pointing to what he called the "classic animals of discovery." The giant squid is an example of this, he said. Until about 2006, the creature existed only in sailors' tales.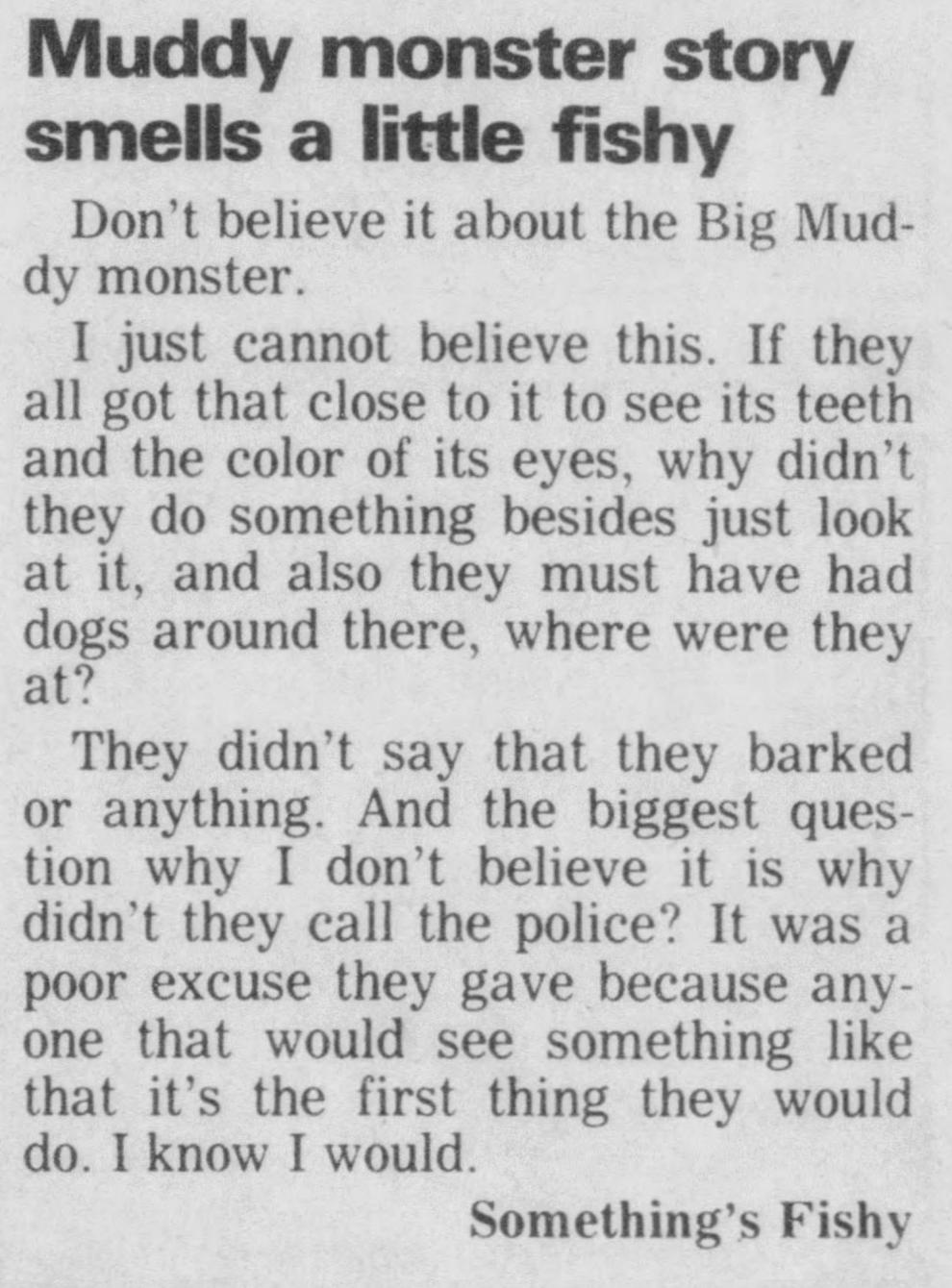 But, there's a conundrum here, too. Coleman admitted that cryptozoology is always left holding on to a list of unknown, potentially unbelievable hypotheses. The giant squid rested firmly in cryptozoology until it was confirmed and taken away from that field, and brought into conventional science. That might fuel some of the intense skepticism crypto-researchers experience, Coleman said.
The search for the new can be all-consuming for some. But this is something Starrick said needs to be tempered. Not finding Bigfoot shouldn't always be seen as a failure. He said finding a new waterfall or other geographic landmark shouldn't be discounted.
He said part of the search should be about being out in the wild and letting what happens, happen.
"Don't go in the woods looking for Bigfoot. Bigfoot will find you," he said.
Questions
Science aside, Coleman, Starrick and Smith all agreed that these stories can build part of the fabric of a culture, from Southern Illinois to the mountains of Nepal.
"It is remarkable to me how these stories can kind of take hold and decades later become extremely important," Coleman said.
Thinking back on his time in Southern Illinois, Coleman said there is a lot that makes the region unique for his research.
"Little Egypt is a very distinctive biological space," Coleman said. He also said the lower half of the state has a lot in common culturally with the south.
"Its Southern nature lends itself to believing and sharing the stories," he said, adding that "there's more sharing in the South."
Smith said this is changing, though. With the internet, research has shifted. There are fewer and fewer mom-and-pop places to go and ask about local lore as the conversation shifts online.
Baril said he has seen a welcome shift in the way people view these monsters and their stories. Growing up, he said it was not cool to talk about seeing Bigfoot.
"People don't want there to be something unexplained, and they ridicule you," Baril said. However, now the Big Muddy Monster and other cryptids have been embraced as lovable mascots.
As for their veracity, Baril, who has his own very real experience with the unknown, asked what's the harm in wondering, in having an open mind.
"It's OK to not know," he said.
Haunted Southern Illinois: Legends of ghosts and strange occurrences
Haunted Southern Illinois: Legends of ghosts and strange occurrences
BPL Plasma, Carbondale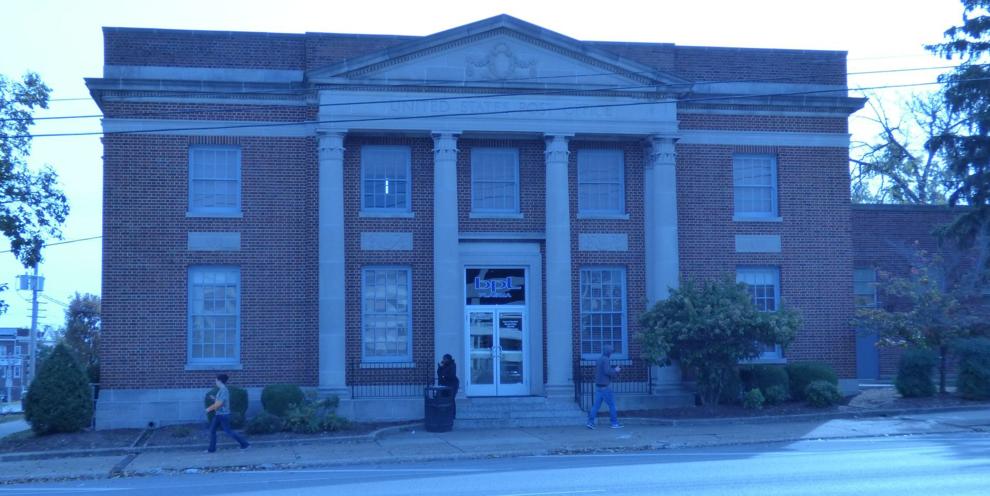 This historic building once served as Carbondale's stately cement post office and is currently home to BPL Plasma.
Weird things happen in the building according to employees, including a night janitor who became locked in a closet when he was the only one in the building.
Legend has it doors open and shut by themselves, and a huge chandelier in the lobby is reported to swing back and forth of its own volition. The form of a lady wearing a long dress has allegedly been spotted at times floating around the lobby and appeared behind an employee in a picture.
Crenshaw House, rural Equality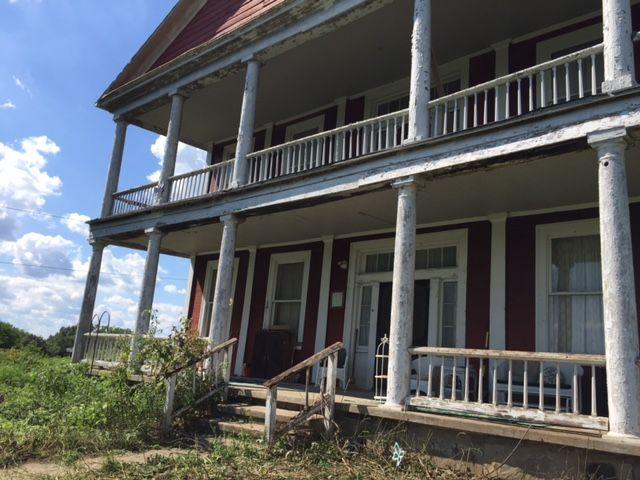 This home, originally named Hickory Hill, is considered not only one of the most haunted places in Southern Illinois, but in the nation.
Called the Old Slave House, for years a legend persisted that Crenshaw House was once used in the reverse underground railroad to capture free blacks and sell them into slavery for hefty profits. Some slaves were kept in Illinois for the excruciating work in the salt tracts owned by the home's owner, John Hart Crenshaw. The attic of the beautiful white home was allegedly fashioned into a torture chamber where slaves were shackled to small make-shift cells and often whipped.
Jon Musgrave, a researcher of the home's history, says rumors of ghosts in the attic actually started appearing in the 1800s when townspeople were hearing the all-too-real moans of live people.
When the house reopened for tourism in the 1920s under new ownership, the ghost story revived as inhabitants and visitors alike told of strange noises throughout the house, most noticeably from the attic where, reportedly, blood stains appear on the walls and where chains still rattle and cries still echo at night.
Reports of ghostly shapes and areas of extreme cold in the house, even on the hottest August days, continue to this day.
Big Muddy Monster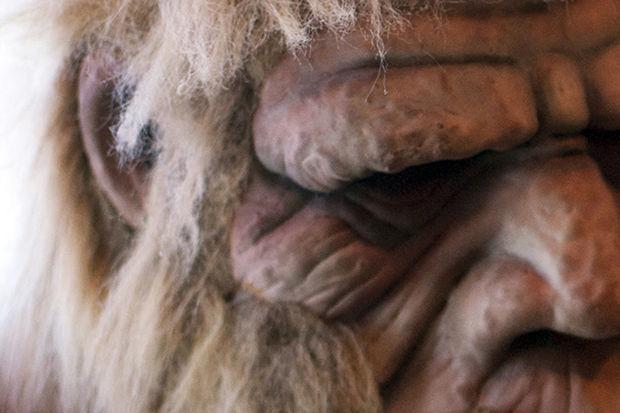 A creature was sighted around midnight June 26, 1973, by a couple in a car parked near the boat launch area on the Big Muddy River, just east of Riverside Park. They described the creature as 7-feet tall, covered with light, shaggy hair and mud with a stench of river slime or sewage. Police investigated and heard high pitched screams around 3 a.m. June 26.
The next night, a creature of almost an identical description was sighted by two teenagers in Westwood Hills Subdivision. Police brought in a dog that followed scent trails to a barn, but refused to enter the barn. They found more tracks and slime. The search party did not find the creature.
Sightings continued for more than 10 years. In February 1975, four truckers saw something similar near the junction of Illinois 3 and 149. The supposed monster made another appearance in 1988 in a salvage yard in Ava to a couple of men, and later by several members of their families. It also appeared to a couple of men gigging frogs in 1988. Other local residents have claimed to catch a glimpse of the "monster."
These days the Big Muddy Monster is more of a legend, with no sightings since 1988. He is celebrated at The Big Muddy Monster Brewfest.
Devils Bake Oven/Devil's Backbone, Grand Tower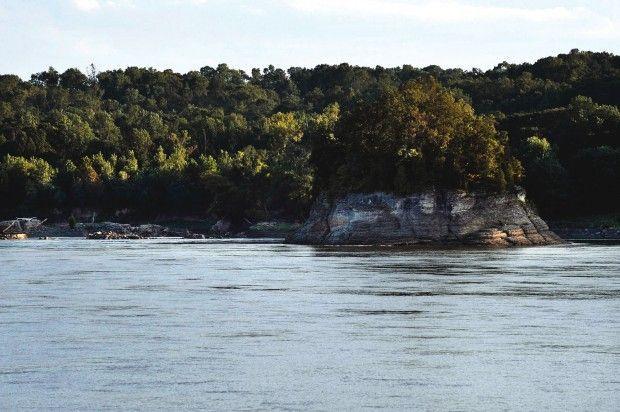 Legends of ghostly activity were first circulated by the Native Americans who called this area home. Powerful rapids at the base of the rock have caused numerous deaths at nearby Devil's Backbone, a rocky ridge about a mile-and-a-half long at Grand Tower's northern edge. Devil's Backbone continued to thwart the most experienced riverboat captains, resulting in many tragedies.
Ghost stories continued throughout the ages, including the story of a drowned wedding party that resurfaced from the river and foretold the coming of the Civil War and Esmerelda, the daughter of a prominent citizen in the mid-1800s who lived atop Devil's Bake Oven.
After a boiler explosion claimed the life of Esmerelda's lover, she leaped to her death from the high cliff. While her home is long gone, some believe Esmerelda remains and appears as a fine mist. Some say she can be heard wailing, especially during thunderstorms.
The Hundley House, Carbondale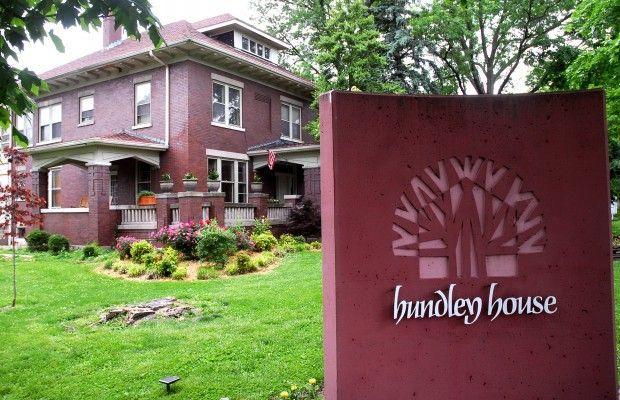 This historic brick home on Main Street, with accents such as an original Art Nouveau stained-glass window was in recent years operated as a bed-and-breakfast, but was the site of an unsolved murder in 1928. Former mayor J. Chas Hundley and his philanthropist wife, Luella, were gunned down in their home.
Speculation abounds with tales of shady connections the family may have had in the heyday of prohibition and mobsters. The only suspect was Hundley's son, who was allegedly involved in a bootlegging ring. He was never charged.
Guests and residents have reported ghostly activity continuously for the last seven decades. The porch swing allegedly starts swinging by itself on windless nights, pots and pans bang in the kitchen, doors open and close, and lights turn on and off by themselves.
The Rose Hotel, Elizabethtown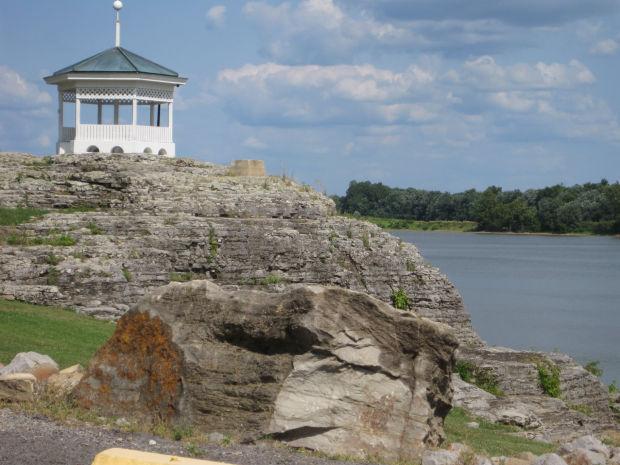 The Rose Hotel is currently owned by Illinois Historic Preservation Agency and operates as a bed and breakfast. Built in 1820, it is the oldest active hotel in Illinois.
Former owner Sarah Rose is rumored to linger beyond the grave. Her ghost has supposedly been sighted walking in second floor hallways and on the stairs. Items are moved during the night and guests have heard a disembodied female voice.
According to a posts on several online sites, guests have seen orbs and mist, had a face show up in the corner of a picture taken in June 2015, and had a radio turn on by itself in the middle of the night.
Original Springs Hotel, Okawville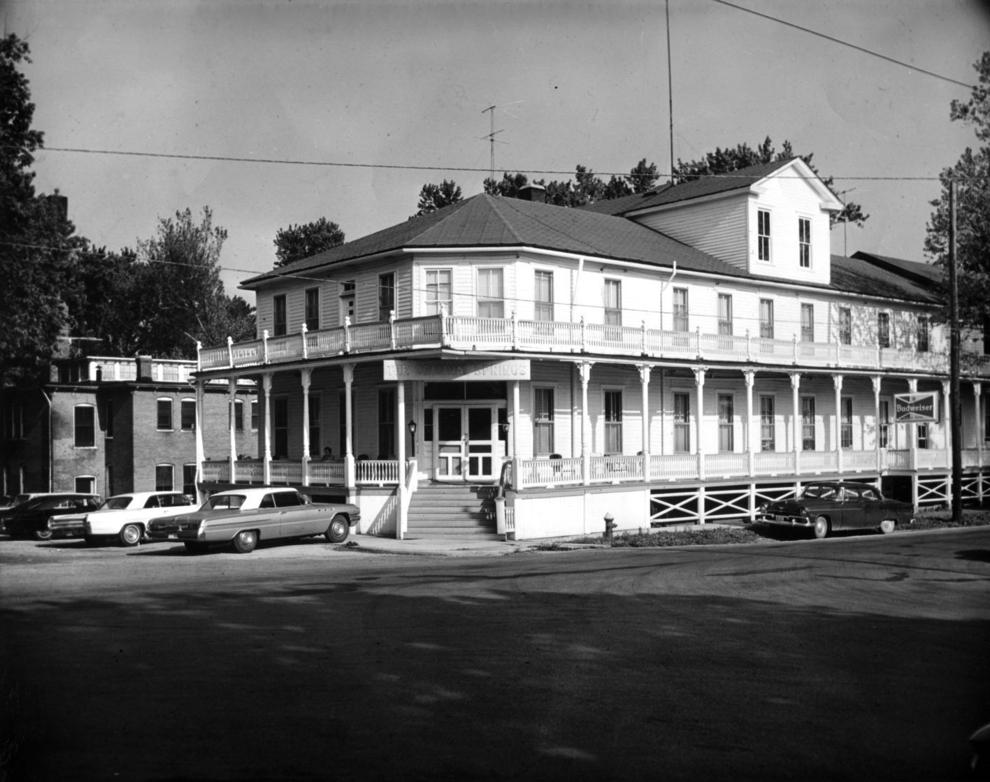 After a patient with rheumatism was allegedly cured by bathing in a tub of mineral water, a small bath house business was started in Okawville in 1867, which would be the beginning of the Original Springs Hotel and Bath. The business burned to the ground in 1890 and was rebuilt to a bath house with 40 rooms and a two-story hotel, with a very large room in the center to hold hot and cold water storage tanks.
Through the years, a series of owner, ups and downs, new additions and remodels, outlaws and death, the hotel has survived. But perhaps more than the hotel survives.
Employees claim to have felt a presence watching them while they work. Strange noises and footsteps are heard in the hallways when no one is there, and old music sometimes drifts through the corridors. Mists and apparitions are briefly seen. A lady dressed in a flowing white dress and large hat has been seen in the office, a guest room and hallway. The lady in white was spotted by a guest and delivery man, as well as the owner.
Cave-In-Rock State Park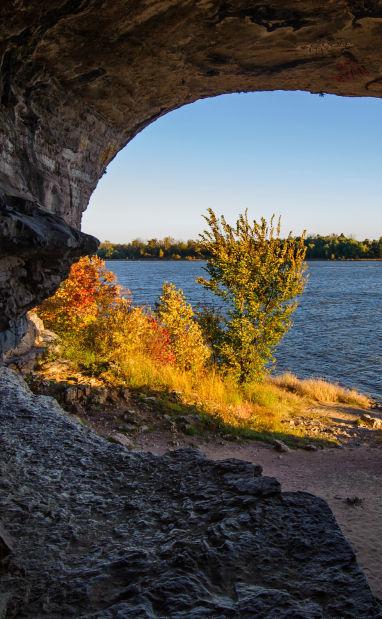 If you like to let your imagination run wild, Cave-In-Rock State Park is the perfect spot for you.
The heavily-wooded park in Hardin County is named for the 55-foot-wide cave that was carved out of the limestone rock by water thousands of years ago and overlooks the scenic Ohio River.
From the 1790s to the 1870s, the protected cave was reportedly plagued by outlaws, horse thieves, murderers and counterfeiters. Locals tell stories of unsuspecting travelers floating down the river on barges and flat boats long ago, when they were suddenly snatched by robbers or n'er-do-wells.
The Mason Gant was rumored to have hidden a large stash of gold at Cave-in-Rock, but Samuel Mason was beheaded after he was caught on the Spanish side of the river.
Travelers passing on the river still claim to hear cries coming from the cave.
Sackman home in Marion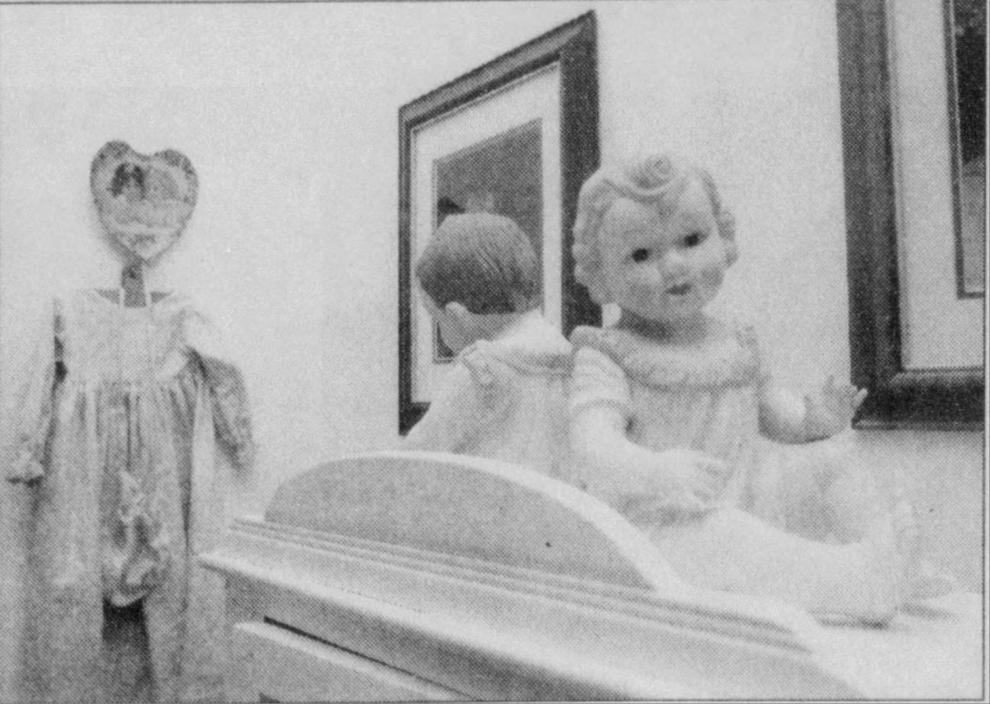 In 2005, four members of The Southern Illinoisan staff spent the night in the home of Megan and Ray Sackman in Marion. The couple and their children reported many strange occurrences that lead them to believe the house was haunted. The home was built around 1875 and had five owners between 1979 and 1999.
All four reported hearing strange noises, including phantom footsteps upstairs when the group was sitting around the dining room table, along with the family and a couple paranormal investigators. A motion detector set up by the investigators went off, but may have been set off by the reporters.
Our staff did not come to the conclusion it was haunted, but did hear strange noises. The investigators were inclined to believe the family.
Kaskaskia Island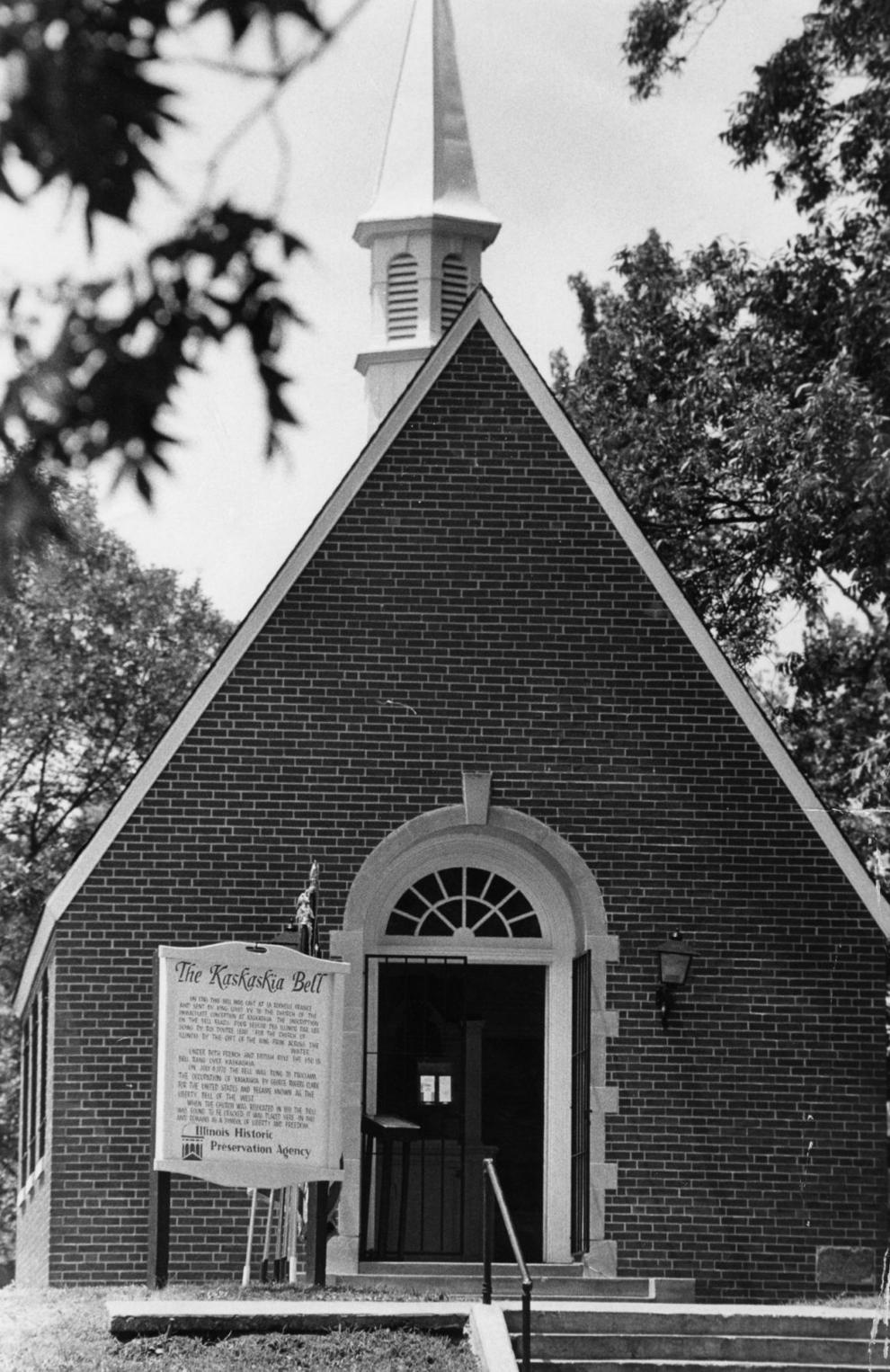 Many years ago, Kaskaskia Island was part of the Illinois mainland, but the peninsula was cursed. By 1881, it was completely cut off by the river and nearly was destroyed.
According to legend, a fur trader named Bernard lived in a large home with his daughter, Mari, who fell in love with a young Native American who worked for her father. When Bernard found out, he was enraged and let the employee go. The former employee left town, but promised to return for Maria. Maria and the man escaped and Bernard hunted them down. He had the paramour tied to a log and thrown in the muddy waters of the Mississippi River. Before he drowned, he cursed Bernard and Kaskaskia, said the altars of the churches would be destroyed and swore he and Maria would be reunited.
Within a year, the curse appeared to be coming true. Maria died and was reunited in eternity with her lover. The river changed course and turned Kaskaskia into an island. The church was moved twice so the river would not overtake it, and the altar was destroyed by a flood in 1973.
Pulaski County Courthouse, Mound City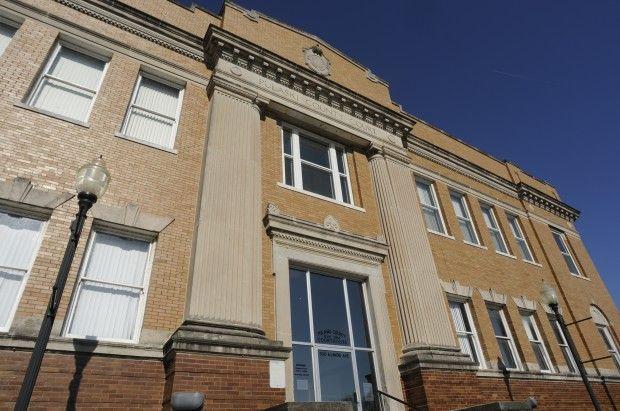 The Pulaski County Courthouse was built in 1911 and its basement was used as a jail, before remodeling in 2004. It is said to be haunted by at least four ghosts, including the last man hanged in the county, an elderly woman whose children were supposedly having her declared incompetent to grab her money, the Taffeta Woman who is believed to have died in an accident and the ghost of a former attorney who smokes cigars.
Fort De Chartres, Prairie Du Rocher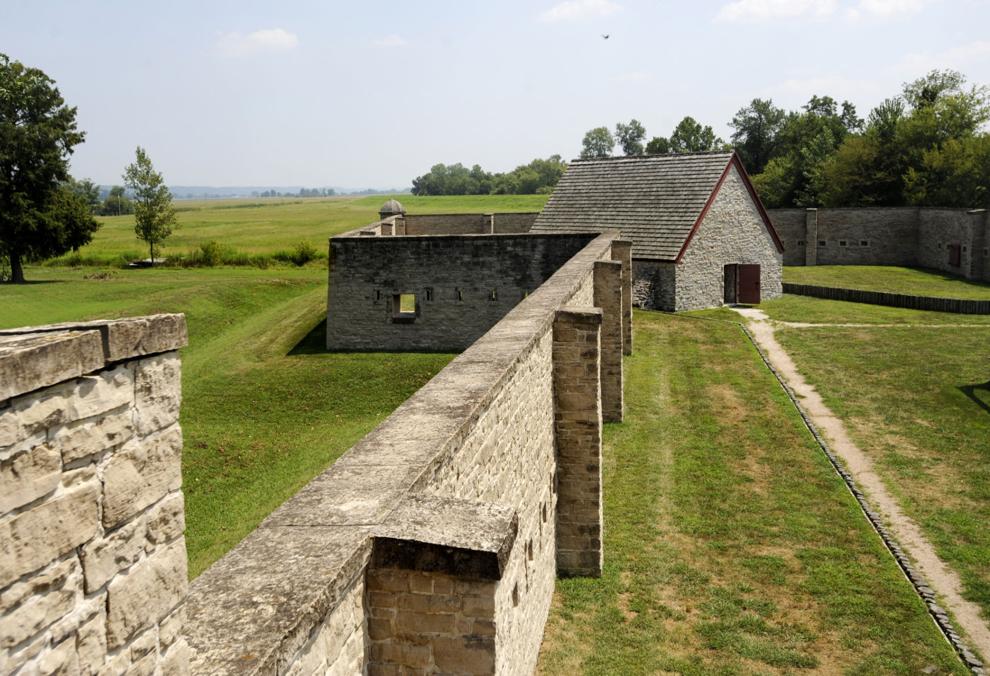 Fort De Chartres has a Fourth of July parade unlike any other in Southern Illinois, but only when the fourth falls on a Friday. A ghostly funeral parade is said to start at the fort and end in a small cemetery outside Prairie Du Rocher. 
The first peculiar sighting was by a woman sitting on her porch with a neighbor in 1889 near midnight. They said they saw more than 40 wagons with people in them, including a wagon carrying a coffin, but the procession made no sound and disappeared over a hill.
There have been other reported sightings of the procession, but only in years when the Fourth of July falls on a Friday.
Choate Mental Health Center, Anna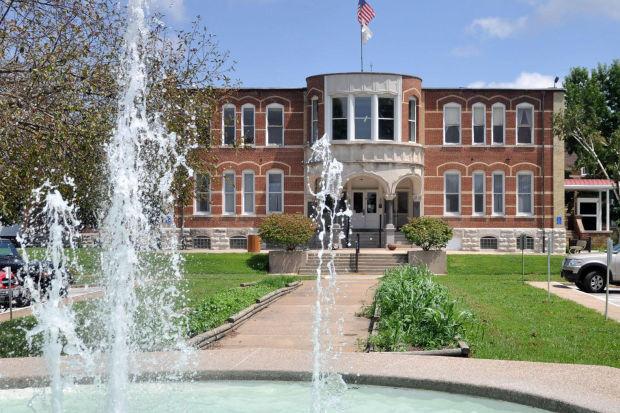 Choate Mental Health Center was built in 1869 and opened in 1875. Tunnels connect the various buildings.
The hospital is rumored to have been haunted for years. Patients and guests have witnessed apparitions, figures and faces in the windows. The tunnels are reported to be haunted, and at least one person who has ventured into the tunnels has felt like he was touched by something.
A patient was reportedly attacked by a "devil dog." When an orderly opened the door to his room, the patient had scratches all over.
Cairo Library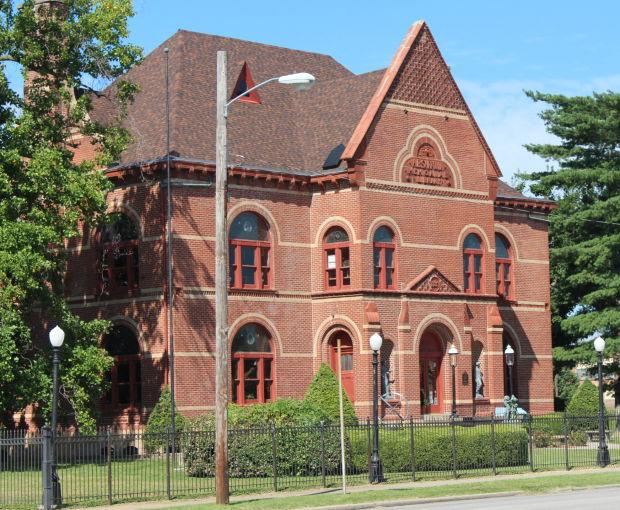 A.B. Safford Memorial Library is said to be home to the busiest ghost in Cairo. The building is red brick Queen Anne-style architecture with leaded stained glass windows. Besides books, the library houses antiques and artwork.
A librarian was sitting at the desk when she said something happened – a chair squeaked in the reading room, but no one was there. Later, a white light flashed across the room to the back stack of books.
Is it haunted? Who knows.
618-351-5823
On Twitter: @ismithreports