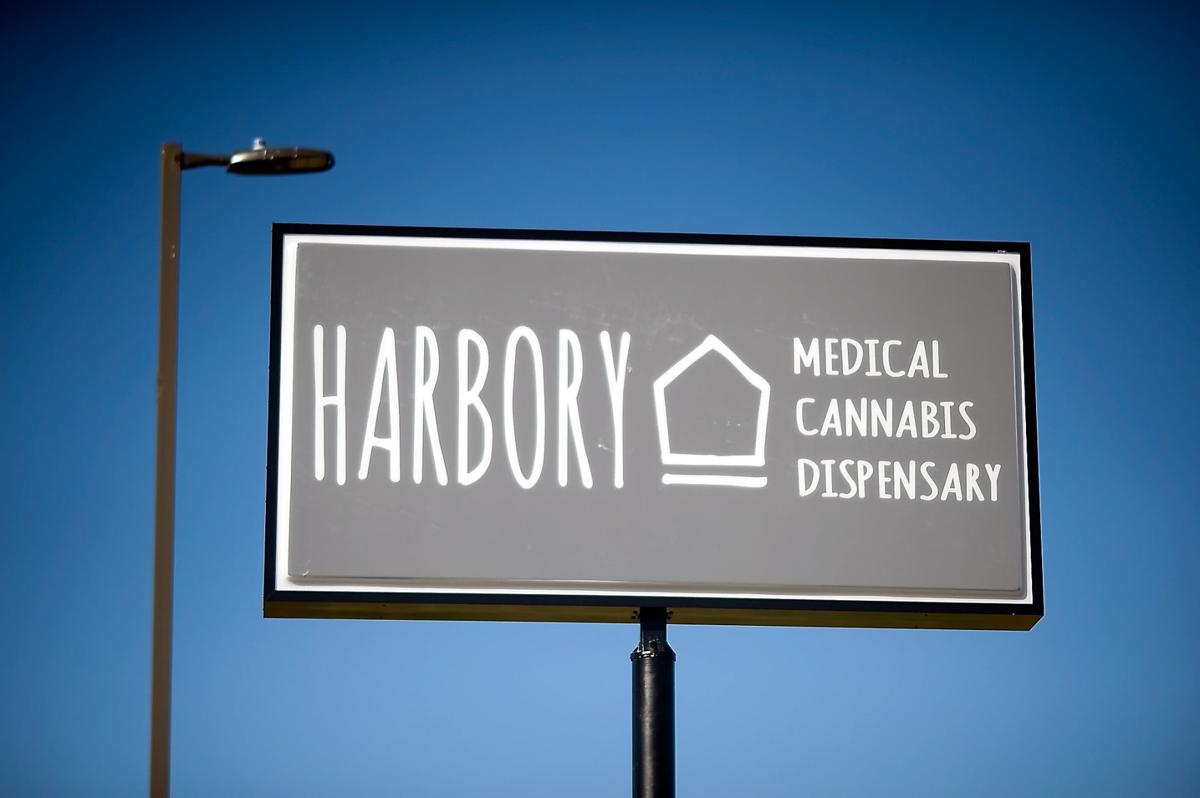 MARION — The Harbory in Williamson County near Marion has been issued a state license for adult-use recreational cannabis sales starting Jan. 1.
It's the only company south of Effingham that has, thus far, been licensed to sell pot for recreational use.
"We were excited about it," said the Harbory general manager Lori Ellis. "Now the work begins to get prepared for Jan. 1." 
The Illinois Department of Financial and Professional Regulation announced the license for the Marion business on Tuesday as part of a fourth round of "same-site" licenses for adult-use cannabis. The state law legalizing recreational marijuana stated that places already licensed to sell medical marijuana, such as the Harbory, which opened in 2015, would have first dibs on obtaining licenses to sell it for recreational use. To date, the state has issued 22 such licenses. 
In addition to opening adult-use dispensaries at the same site of their medical cannabis dispensaries, existing medical cannabis dispensaries are permitted under the law to open a second site for adult use sales at a different location.
You have free articles remaining.
In the coming months, new applicants, including social equity applicants, will have the opportunity to apply for an additional 75 adult-use cannabis licenses. Social equity applicants are those who meet a specific set of criteria, such as being from or hiring a majority of workers from areas of the state that have been disproportionately impacted by the war on drugs.
The state has provided a map of qualifying locations, which were determined based on a mix of poverty, unemployment and law enforcement data. 
Ellis said the Harbory will create an additional dispensary for recreational sales at its existing location near the Veterans Airport of Southern Illinois, where its 14 employees serve about 1,500 patients. 
She stressed that medical patients will continue to be prioritized through and beyond the roll-out for recreational use sales. "We're still very dedicated to the medical program and making sure they're getting their medicine," she said. 
In September, the Williamson County Board passed a resolution supporting Harbory's application for a license to dispense recreational cannabis. The board also passed an ordinance to levy a 3.75% sales tax on recreation-use sales, the maximum amount allowed under the law for licensed establishments in unincorporated county areas. 
County officials estimated that could raise more than $600,000 in annual sales tax revenue to support county functions. 
618-351-5079
On Twitter: @MollyParkerSI ​