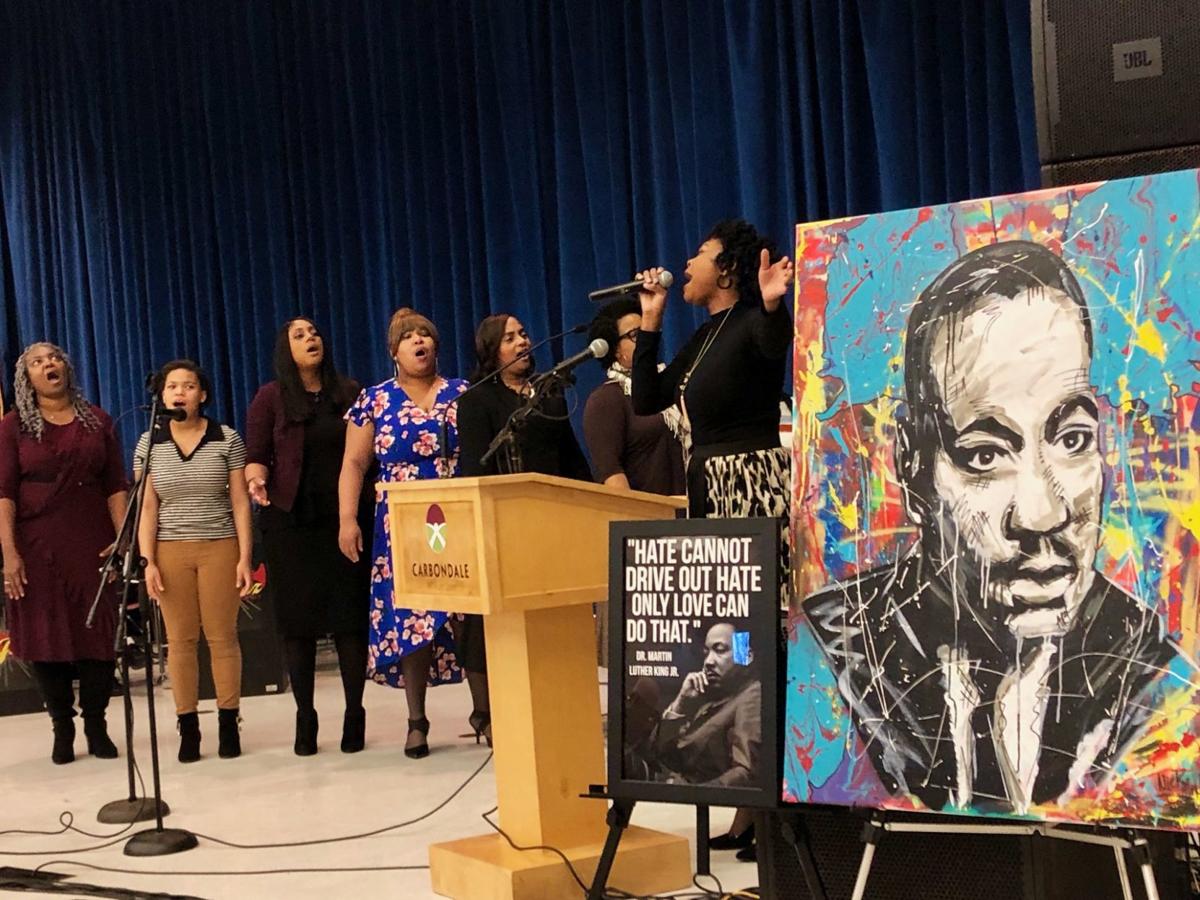 CARBONDALE — For his work fighting for racial equality throughout Southern Illinois during the Civil Rights Movement and beyond, the late Rev. William Warner was posthumously awarded the Spirit of Dr. Martin Luther King Community Award on Sunday evening.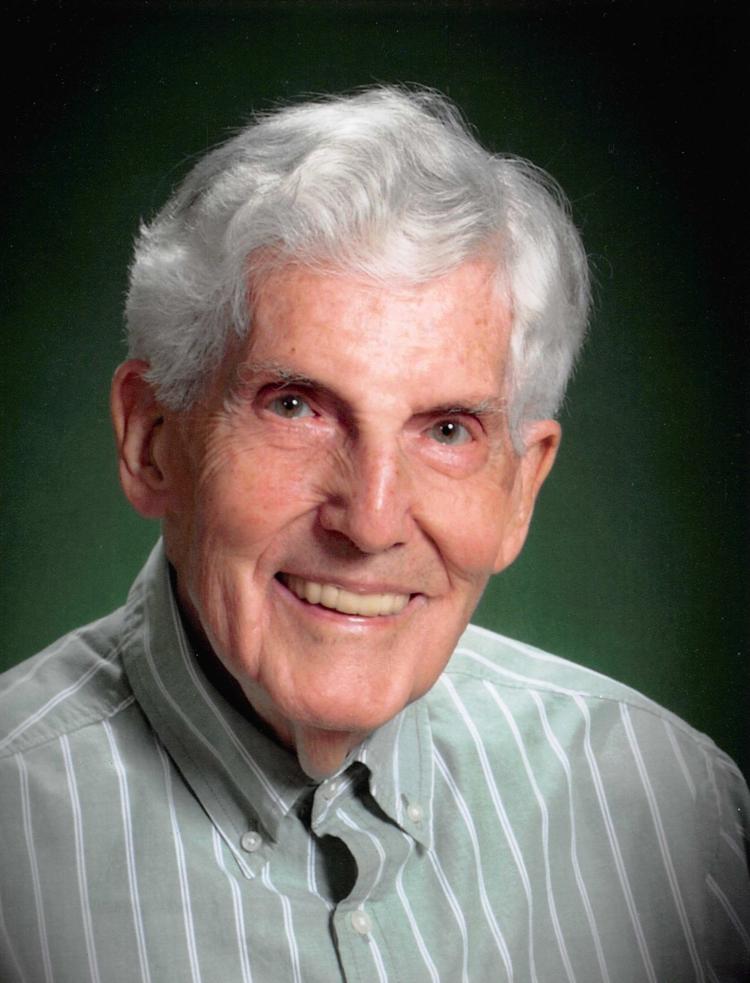 Warner, a Methodist pastor who died in September 2018 at the age of 94, championed integration, togetherness and equal access to clean air, quality schools and housing alongside African-American leaders in East St. Louis and Cairo.  
Warner was born in Medford, New Jersey, and met his wife, Mildred McDaniel, of Carbondale, at Ashbury College seminary in Kentucky.
Over many decades, they served in a number of churches and charges in Southern Illinois within the Methodist conference. "Community service, conveying and sharing God's love for humanity, was a large part of what they did wherever they went," according to a biography on Warner read during Sunday's Dr. Martin Luther King Jr. Community Celebration at the Carbondale Civic Center. 
Warner was moved by the Methodist conference to East St. Louis in 1960, during a time of great racial strife. Warner encouraged integration. "'White flight' was occurring and Warner was intent on healing relationships and serving all, not just the white parishioners of his downtown Methodist church," his biography said.
You have free articles remaining.
In 1968, Warner was assigned to Tigart Church in Cairo. When he arrived in the state's southernmost city, shootings and rioting were commonplace. Machine gunfire could be heard at night from the levee. The black Baptist church was fired upon, apparently from the top floor of the police station.
Against immense pushback, he attempted to integrate black churches into the Cairo Ministerial Alliance and County Ministerial Alliance. He was also active in civil affairs in Cairo. He worked with city officials to obtain federal funding for town projects, established a tutoring program and thrift shop, advocated for the development of affordable housing, and worked alongside others to secure legal funding for Cairo's black citizens "giving them a fair chance at justice for the first time."
Warner involved his family in civil rights rallies and demonstrations, at a time when they were among the few white families participating. 
In 1975, he stepped down from the pulpit and began working for the Methodist Conference's Ministry of Criminal Justice, which aimed to help parolees, many of whom were African American, integrate back into mainstream society after serving time.
In accepting the award on his late father's behalf, David Warner said, "It doesn't go unnoticed that my father, a caucasian, and a deceased one at that, is the recipient of your prestigious award, when for so many decades, men and women of color have been denied their justice and passed over for the rewards and opportunities and recognition that they deserved." He expressed his gratitude to the selection committee, and was moved to the verge of tears talking about his father's determination to support the region's African-American leaders in their battles for equality. "He did that at the expense of his own career and comforts," he said.
In addition to the organizers honoring the late Warner, Sunday's program also featured prayer, messages honoring King's memory and musical numbers by the St. John's Praise and Worship Center in Pulaski and the Carbondale Middle School Jazz Band, among others.
Donations were collected to support the Boyton Street Community Center in Marion.
618-351-5079
On Twitter: @MollyParkerSI ​