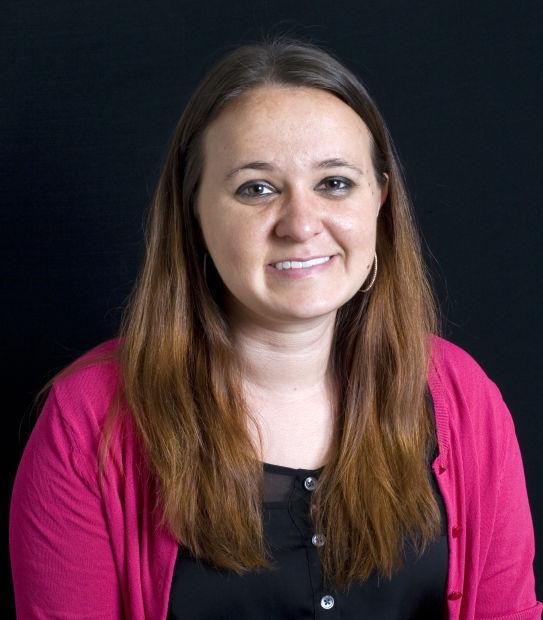 "It's like we've been forgotten down here," Rhonda Belford of rural Hardin County told me in an interview about a year ago. The "down here" she was referencing are the southernmost communities of Illinois that are located about an hour or so yonder of Carbondale. A lot of people, it seems, assume the state drops off a sharp cliff past Southern Illinois University. That is, unless they're among those Chicago elites who assume there's nothing but cornfields and fence posts past Interstate 80 (although I'm hopeful that's a mythical character of Southern Illinois folklore).
To be fair, people all over think they are not getting their due share. That's to be expected in lopsided states like Illinois where most people live in one place and everyone else is spread out across the expanse. But the feeling of neglect is really pervasive "down here." Shawnee Community College President Peggy Bradford noted this sentiment recently as we discussed the critical role the college has in serving marginalized communities in southernmost Southern Illinois.
Towns like Cairo and Golconda are a long way from cities like Chicago and Glencoe — a nearly 400-mile trek across a cultural gulf. But even Marion and Carbondale can seem like a world away when you grow up in a small town beyond the outskirts. 
Having grown up "down here," moved elsewhere and then returned to Southern Illinois (I live in Murphysboro), I can empathize with how people feel about what's happening across the entire region. A lot has changed since I graduated from Vienna High School two decades ago. As a whole, this region has struggled economically for years, but the indicators back up the inferences for Illinois' lower counties: The population is getting smaller, older and poorer.
And it's really hard to manage decline without spiraling into a negative feedback loop. That is, when feelings of hopelessness take root, it becomes exceedingly more difficult to retain and attract people and businesses, breeding more desperation.
Perhaps that's why our society has coined the difficult but temporary uncomfortableness that accompanies times of development "growing pains" while there's no similar common phrase in the American vernacular to shrug off the process of shrinking or dying or rusting over.
But I still believe, as many people do, that not only is there a way of life worth saving here, but that it can, indeed, be saved.
Southern Illinois isn't going to return to the way it was a half-century ago, and that shouldn't be the goal. At the same time, the solution does not lie in the politics of benign neglect: in hoping the problem might simply be solved by looking the other way.
This is why I plan to make an effort to focus more reporting this year on the communities "down here."
I want to bring light to some of the unique concerns shared by places along Illinois' Ohio River Valley that are experiencing increasing economic stress. But I also want to dig deeper to understand the possible solutions and the barriers to achieving them.
Along the way, I hope to be able to highlight the people and places that are the backbone of the region's potential — including those who have been engaged in this yeoman's work for revitalization for many years. (And by the way, please reach out to me if you have story ideas or thoughts to share).
It should be noted that the economic forces at work across this entire region are not unique to Illinois or the Midwest. It's a rural problem, as noted in a Feb. 6 report by the University of New Hampshire's Carsey School of Public Policy. That report found that more than a third of the country's rural counties are experiencing significant, long-term population loss.
In this area, they include Pulaski, Pope, Hardin, Saline, Franklin and Hamilton counties, among others.
Not all of the United States' rural counties have lost their population base, and some have grown — though none in Southern Illinois fit the latter category. The vast majority of rural counties that have fared better are located within a short drive of thriving metropolitan areas, the researchers found. This illustrates how connected our entire region is to the prosperity of city centers that include the Carbondale-Marion corridor, as well as border-state cities such as Paducah, Kentucky; Cape Girardeau, Missouri; and Evansville, Indiana. As they go, so goes the other.
What will become of this region and its people? What can we do to reverse negative trends, both in reality and in perception?
These are the things I think about while driving along country roads on assignment to places such as Shawnee Community College — colloquially called the "college in a cornfield." A reflection of the region it serves, the school is tussling with change, as The Southern has reflected in recent coverage. Some of this is due to internal politics that are sorting themselves out. But more broadly, I believe the angst on this campus and others in Southern Illinois mirror the anxiety rippling across our region, driven at least in part by these external forces sweeping the countryside. Pent-up anxiety tends to pick at old wounds, and leave us feeling vulnerable.
Change is uncomfortable, especially when it results from a downsizing rather than an upturn. But good things can grow from tough moments.
MOLLY PARKER is an investigative and general assignment reporter for The Southern Illinoisan. She can be reached at molly.parker@thesouthern.com or 618-351-5079. Follow her on Twitter at @MollyParkerSI.