The Carbondale man who caused the death of well-known Carbondale musician Matthew Dierker pleaded guilty Tuesday to DUI, according to Jackson County State's Attorney Michael Carr.
Seth Loyd, 23, of Carbondale pleaded guilty to one count of aggravated driving under the influence of alcohol. The offense is a Class 2 felony and Loyd could face three to 14 years in prison.
On Nov. 14, at about 3:20 p.m., Carbondale police officers were called to Old Illinois 13 and Bigler Road; when they arrived they found Dierker, 33, lying unconscious in the road. Two witnesses told the officers that a 1997 Ford Escort was weaving in and out of the lane and eventually hit Dierker, who was biking on the shoulder.
Another witness said she was on Old Illinois 13 when she saw the same car swerve into the center lane, then correct back into the right lane, and then hit the cyclist.
At the scene, officers noticed a strong odor of alcohol coming from Loyd's vehicle and he had bloodshot and glassy eyes, according to the news release. He told officers that "he was not going to lie, and that he was guilty of a DUI right now."
Loyd told officers he was texting his mother when he hit Dierker and he didn't see him riding before the collision. He told officers he had gotten drunk the night before the accident, and he had a couple more drinks when he woke up that day. At the time, he told the police he had been up for about an hour.
Loyd was arrested and was later found to have a blood alcohol content of .207. He was taken to the police station in Carbondale and admitted again to drinking earlier that day and texting when the accident occurred. He provided a breath sample at the police station, which found his blood alcohol content to be .174.
The legal blood alcohol limit to operate a vehicle in Illinois is 0.08, according to the Illinois Department of Motor Vehicles.
Dierker's heart stopped at the scene, and then it was revived and he was taken to Memorial Hospital of Carbondale. When he arrived at the hospital, it was discovered he had severe head trauma, a broken neck and back, and multiple rib fractures. He was eventually airlifted to Barnes-Jewish Hospital in St. Louis.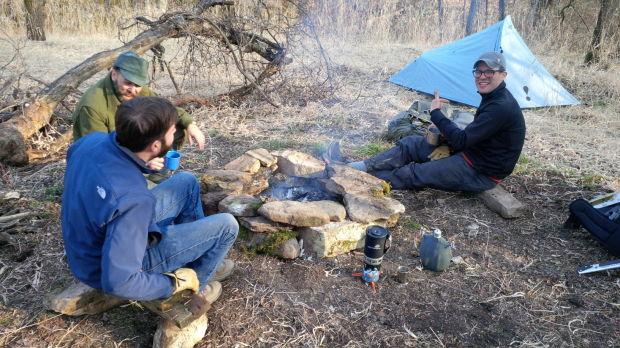 Dierker was pronounced dead at 7:55 a.m. the next morning on Nov. 15.
Days after Dierker's death, friends told the newspaper they remembered Dierker — a veteran of half a dozen local punk bands and an avid runner and cyclist — as a devoted friend whose joie de vivre and affection for adventure inspired others to grab life by the horns.
Loyd is eligible to receive probation, but only on a finding of extraordinary circumstances by the court.
A sentencing date has been preliminary set for Oct. 5.
618-351-5823
on twitter: @zd2000