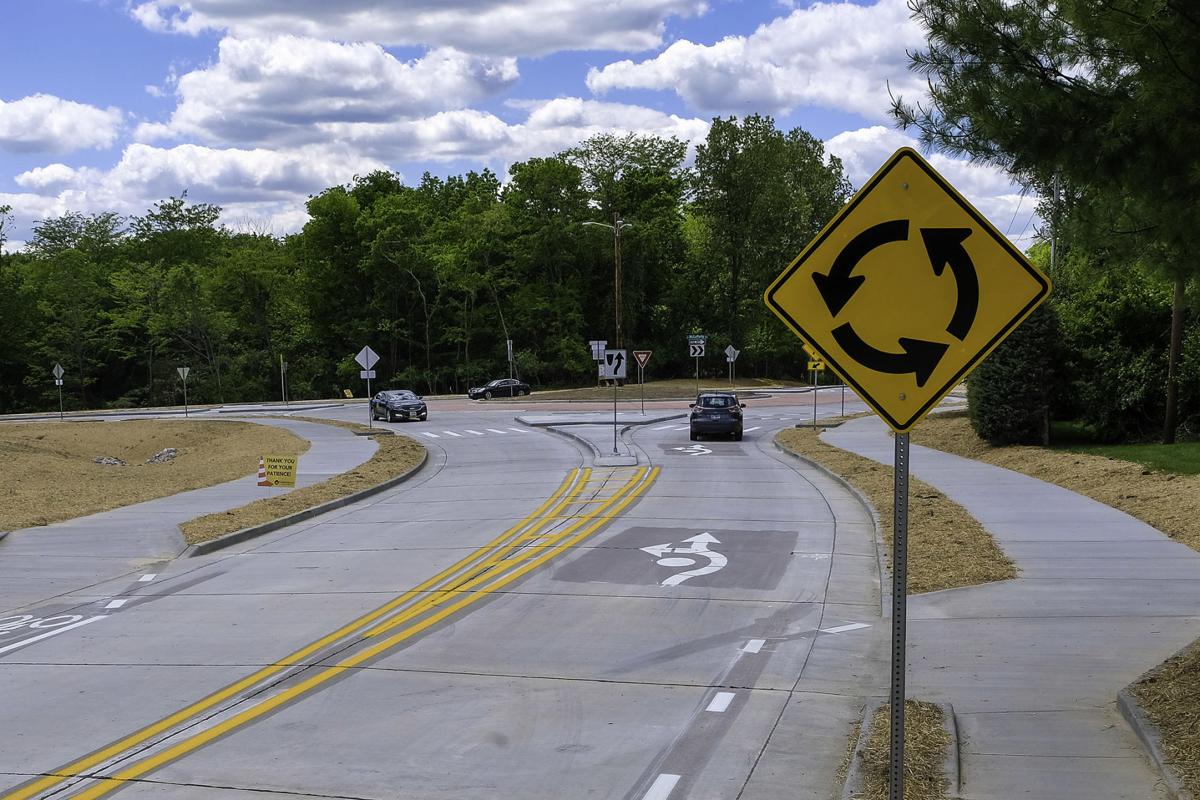 Carbondale's first roadway roundabout opened to traffic Thursday morning.
The roundabout at the intersection of Chautauqua Street and McLafferty Road in the southwest part of the city is designed to reduce congestion and improve safety, especially during heavy traffic periods before and after the Southern Illinois University work day.
Construction of the roundabout took about seven months with an initial projected cost of $736,000. A federal highway safety improvement program grant paid 90% of the cost.
Sean Henry, director of public works for the City of Carbondale, said the former configuration of the intersection had a history of congestion as well as frequent accidents, making it a perfect candidate for a roundabout.
Area residents said while they welcome the new roundabout, it is a bit different.
"I think it will take some getting used to for most people," said Ann Coward, who lives in the western part of Carbondale and works at SIU. She said the roundabout is on her route to church and to campus.
Coward, who is more familiar with roundabouts than most Southern Illinoisans because she grew up in England where the traffic circles have been prevalent for years, said she believes roundabouts are an improvement.
"They naturally flow the traffic and they keep it moving; you just get to keep going. I think it will be more efficient and safer once everyone gets used to it," she said.
Henry added, "Although roundabouts are a little foreign to some in our area, they really are akin to having a town square like we see in other Southern Illinois communities. They are very easy to use and they move traffic very well and very safely."
He said traffic in the center portion of the roundabout – the circle – has the right-of-way and vehicles entering the roundabout yield to those in the center. He added roundabouts are a "traffic-calming" mechanism, requiring drivers to slow to safely navigate the intersection.
Landscaping at the new roundabout should be completed by the end of the month. Henry added that the city has no plans for additional roundabouts at this time.