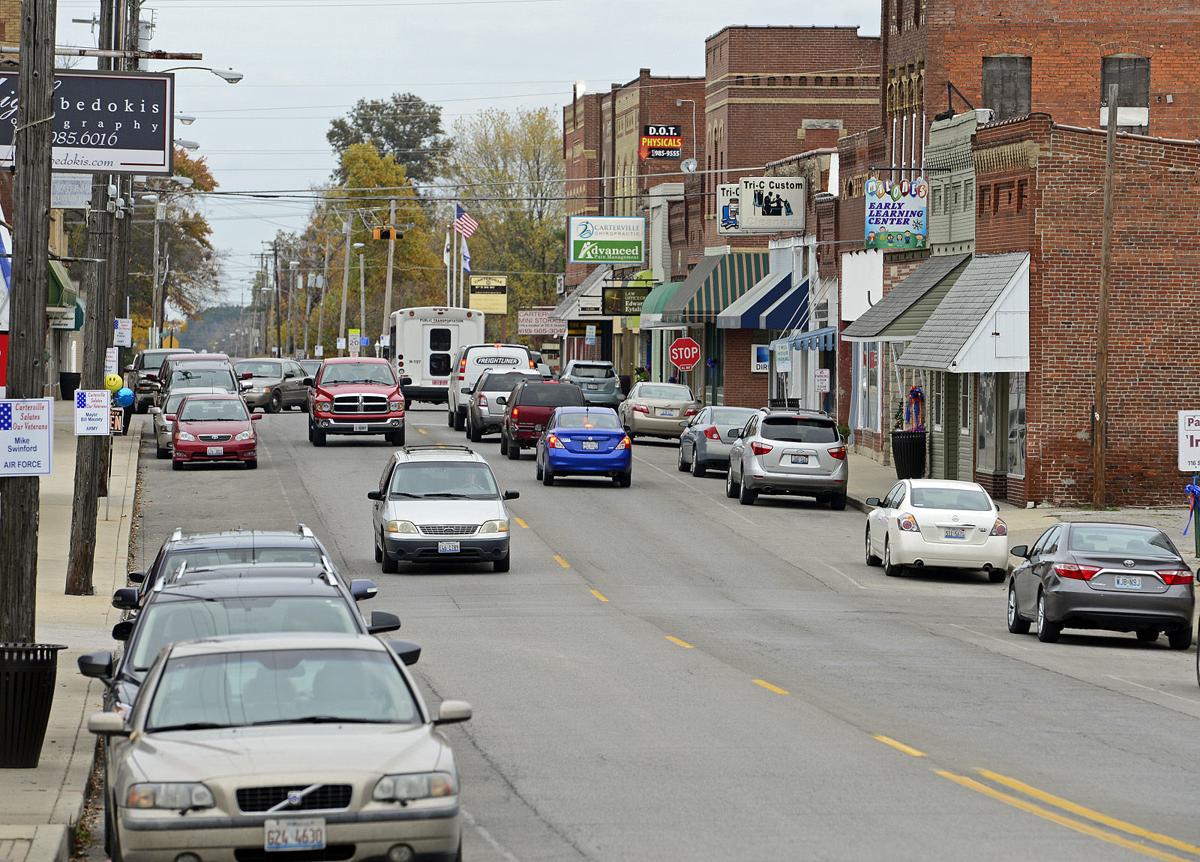 CARTERVILLE — A veteran member and a newcomer to the Carterville City Council are teaming up on an effort to recruit new businesses to town and grow existing ones. 
They are starting with a simple, but sometimes forgotten step: Find out what people want.
"The one thing I wanted was to actively get the community involved," said Alderman Tom Harness, who was elected to the City Council in April. "I think, many times, people learn about things after the fact and they're frustrated. Not many people go to meetings. I don't blame them; they're not always the most exciting event to attend."
But Harness, owner of Harness Digital Marketing, knows a thing or two about creative ways to reach people via social media and other online tools. He and Alderman Tom Liebenrood teamed up to create an online survey to gather feedback from the broader Carterville region about what sorts of businesses they'd like to see and be apt to support in town. 
Anyone can weigh in, Harness said. They're particularly hoping to hear from people who live, work or attend school here. 
"I thought this would be a great way to crowdsource to come up with a different way to go after businesses and bring them to Carterville," Harness said.
The city is already home to several established businesses that people know and love, Liebenrood stressed. But the business community is also rather small compared to the city's overall residential population, Harness said.
Their desire is twofold: recruit more businesses that people want closer to home, and find ways to encourage more people to spend their money locally to help support the city.
"We're wanting to grow revenue in the city of Carterville, and to do that without raising property taxes," Liebenrood said. The reality is that without business expansion and additional sales tax, the city will eventually have to look at increasing property taxes to keep up with mandated retirement payments. Like many small towns across Illinois, Carterville is being squeezed by police and fire pension costs, Harness said. 
You have free articles remaining.
Possibilities to explore for targeted business recruitment could include a mid-scale to upscale restaurant, additional retail stores, and a hotel. But Liebenrood said he's eager to hear from citizens about what other ideas they may have, as well.
Along with a desire to add new businesses to the city, the survey also asks residents to weigh in on ways the city could help grow customer loyalty for existing customers, especially among people who live in town. Some residents are of the mindset that while they live in Carterville, most of their shopping needs to be done in Carbondale or Marion. They may forget or ignore that there are local options, Harness said. 
Also, the duo is trying to strategize ways to draw people to Carterville who live in surrounding towns for dining and shopping. Many of these folks frequently travel between Carbondale and Marion on Illinois 13, but may bypass Carterville without a thought. 
A number of events and popular destinations routinely draw sizable crowds to town. Among them: Crab Orchard National Wildlife Refuge, Southern Illinois Hunting and Fishing Days, which takes place every fall at John A. Logan College, Friday night football games and Crab Orchard Golf Club. The goal is to have more opportunities for those visitors while they're already there, Harness said. 
Further, Liebenrood noted that the city is in the process of acquiring industrial space from SIU Carbondale. The property once housed the college's technical institute, which was closed years ago. That land deal presents new opportunities for recruiting some type of manufacturer or other industrial user, he said.   
The two are working with a small exploratory committee consisting of local business owners, educators and researchers. Gathering the research about what people want is only a first step. Their goal is to see this effort build into the development of a broader marketing and business recruitment strategy for the city.
Business recruitment and expansion is a challenge for much of Southern Illinois. But it's easier armed with research and focused goals, Harness said. They aren't promising any overnight miracles, but described their efforts as a necessary first step. 
Part of the challenge, they said, is breaking the stereotype that Carterville is mostly a bedroom community.