CAIRO — Countless theories abound as to what or whom marred Cairo, a once-thriving river town grappling with a public housing crisis, which is only the latest in a century-long string of tragic events to hit this small city in deep Southern Illinois.
But there's one issue facing the city on which just about everybody agrees: The utility costs are unsustainably high.
Cairo citizens claim that for years, big monthly bills have forced people to abandon their homes, businesses and churches and discouraged would-be investors from looking seriously at Cairo despite the city's location at the confluence of the Mississippi and Ohio rivers.
"I have three children and I can't afford to live in my house, which I own, due to expensive utility bills," a resident wrote to the Illinois Attorney General in 2007. "I have had to move completely out of town to be able to have gas and lights on for my children." 
It was one of numerous complaints — with names and identifying information redacted — provided to the newspaper by the attorney general's office in response to a records request. "I am a first time house renter. I have lived in Alexander County (public) housing and always wanted to move but couldn't afford the expenses of utility," wrote another woman who described herself as a single mom working a minimum-wage job.
At the time of writing the complaint in 2007, she worried about her ability to continue renting in the private market.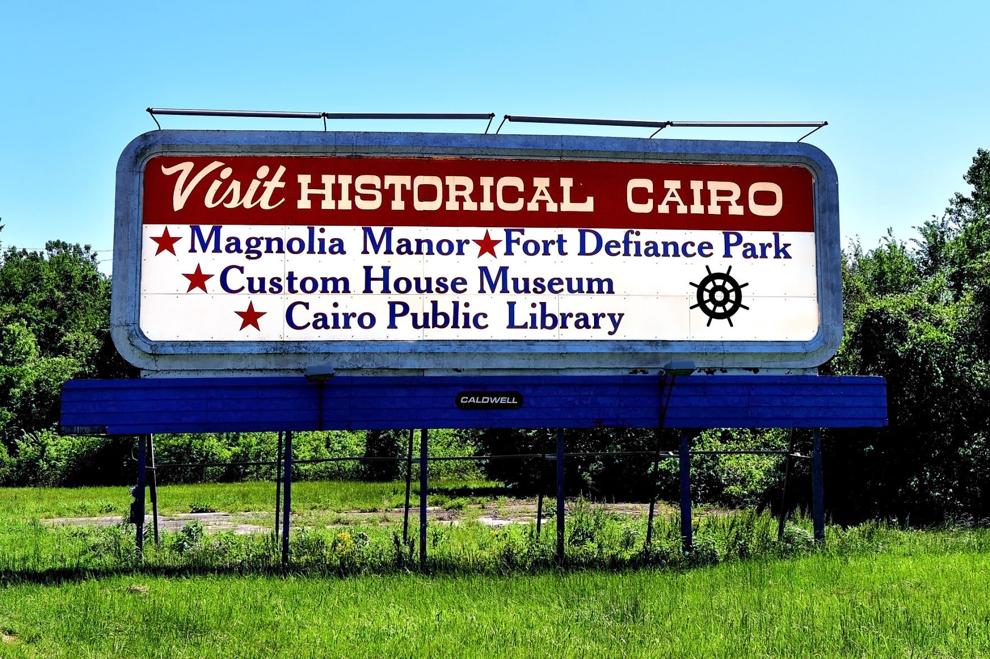 Utility rates alone are not the result of Cairo's slow and steady demise. Decades of racism, corruption and mismanagement in the face of widespread general apathy from the region, state and nation have — one day, one year, one decade at a time — left this city in a state of devastation. Cairo has also faced natural disasters, such as a devastating flood in 2011, and parades of politicians offering over-hyped promises of economic revivals that never came to fruition.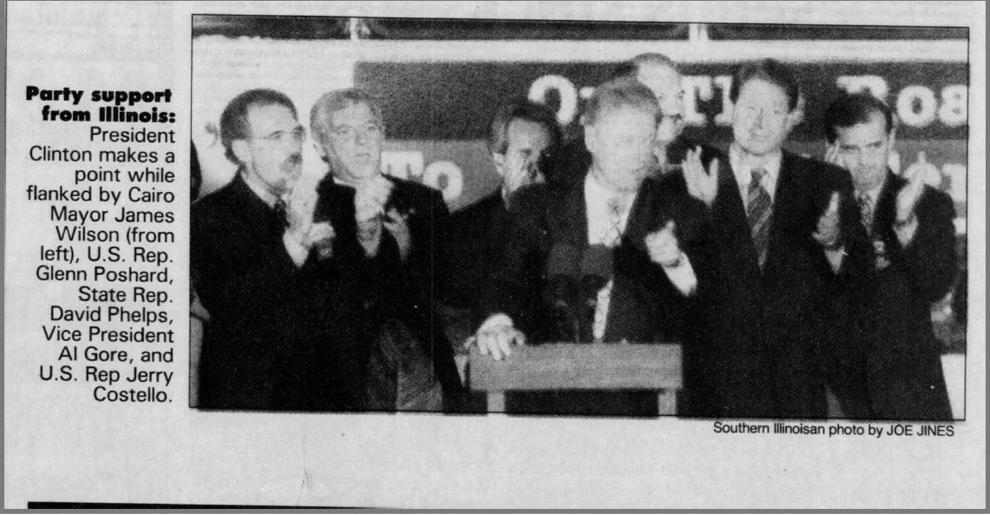 Among all of these problems, utility rates appear to have helped load the gun.
"The utility rate issue is haunting this community," U.S. Sen. Dick Durbin, D-Illinois, said this past week in a phone interview from his office in Washington. He and Sen. Tammy Duckworth, D-Illinois, had just wrapped up a meeting concerning Cairo with HUD Secretary Ben Carson.  
While there's broad consensus that utility bills are a problem, officials offered conflicting opinions as to the cause.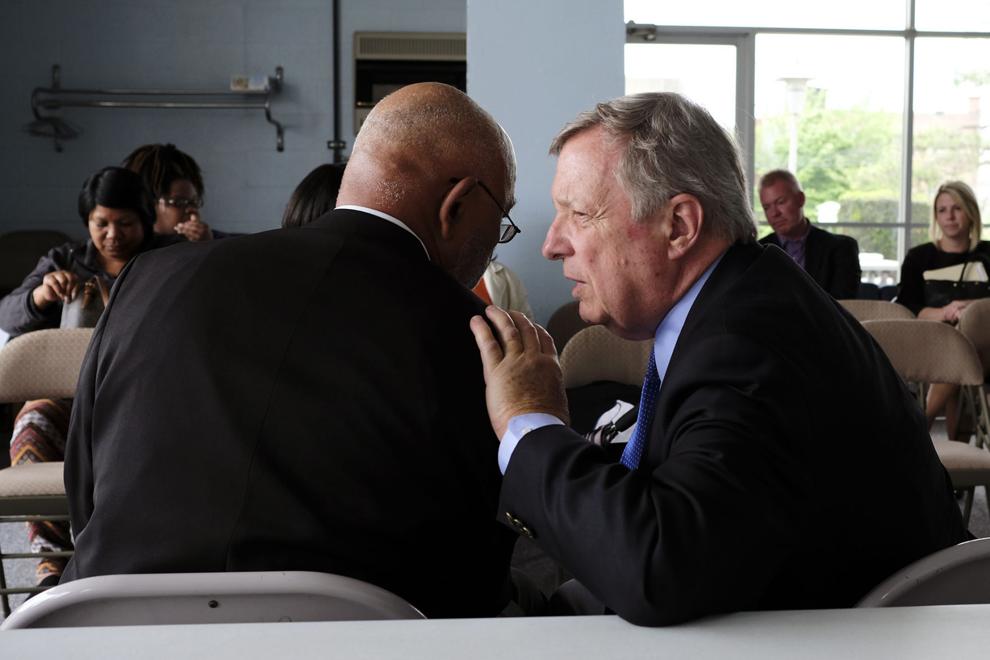 Durbin said he plans to ask the Alexander County state's attorney to review the utility's operations and contracts to see what, if anything, can be done. Cairo Public Utility Co. was formed as a nonprofit in 1995. That year, the city council approved and former Mayor James Wilson signed off on an agreement for the city to lease the utility company for 33 years — until 2028. 
CPU operates without oversight 
Getting to the bottom of years of budget-busting utility bills is no easy task — just ask anyone in town who has tried. Cairo Public Utility Co., a nonprofit operating as an instrumentality of the city — apparently the only one like it in the state — is subject to virtually no public oversight.
This unique operating design has created a shroud of mystery around the utility company, which operates a combined municipal electric, natural gas, internet, hardware store and sewage treatment utility. CPUC also has administered multi-million-dollar grants on behalf of the city, owns a significant amount of land in Cairo, and acts as Cairo's economic development arm — driving discussions about locating an inland port in Cairo, among other activities. 
By many measures, CPUC is at the center of power in Cairo — as much or more than City Hall. At the least, CPUC has several seats at the proverbial government table.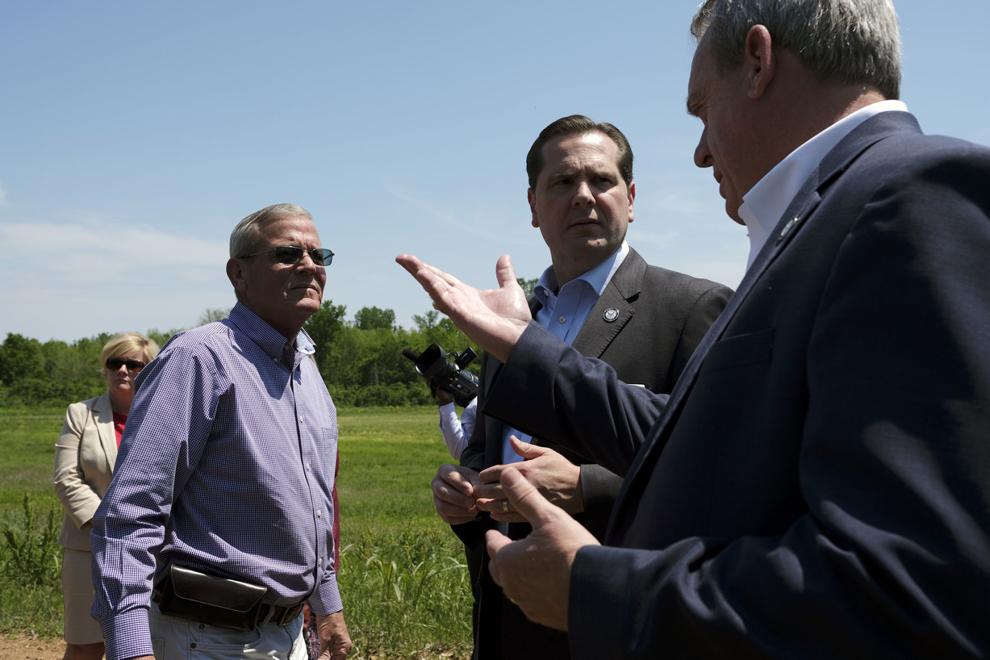 Yet, its current managers, though willing to discuss their business broadly, have declined to engage in in-depth conversations about the utility's financials or turn over audits or other records requested by political leaders, including Illinois Attorney General Lisa Madigan's office, Sen. Duckworth and the newspaper. After being pressed repeatedly, the utility earlier this week provided the newspaper with six pages of its last completed audit outlining the finances specific to CPUC's electric division.  
Conspiracy theories abundant 
In Cairo, the abandoned buildings that line the thoroughfare into town are perhaps only outnumbered by the conspiracy theories about what's gone wrong here.
Political infighting, allegations, mystery, federal investigations, despair — this well-chronicled community in the heart of Egypt — as the region is known — has it all. And to a gut-wrenching degree for a town of only 2,500.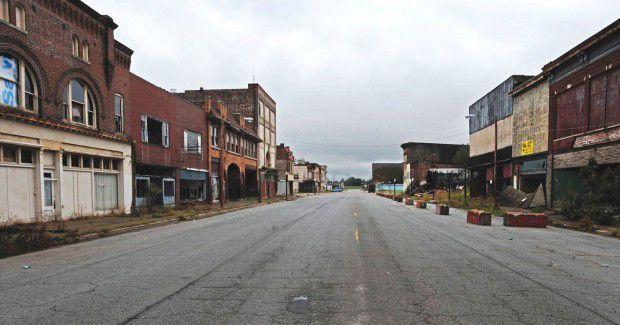 Cairo Public Utility Co., in more recent history, has been central to the intrigue. Citizens know their bills are high. No one knows exactly why. There are plenty of rumors, most of which are hard to prove or disprove because of the longstanding lack of disclosure mentioned previously. That can result in tensions that have a way of feeling exaggerated in a small town dealing with blow after economic blow.
Mayhem has been part of Cairo's storied history beginning in chapter one —and it's maintained that through eras of bootlegging, slot machine turf wars, unrest during the Civil Rights Era in the face of years of black oppression, fights over political leadership and labor squabbles.
But more lately, the town is a rather quiet place, struggling to keep the dream alive of what it should have, or could have, been.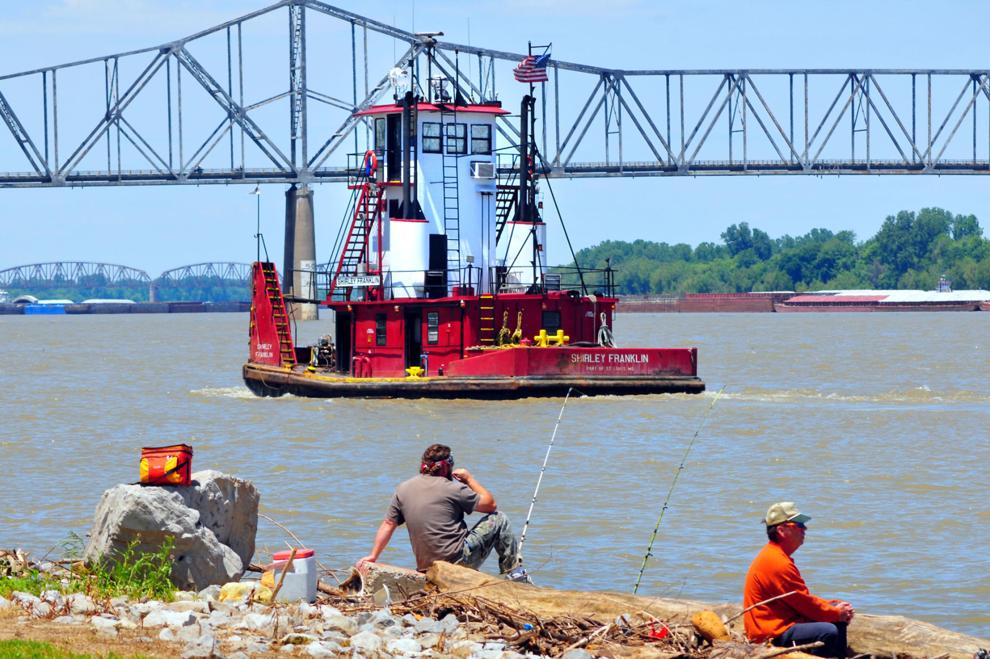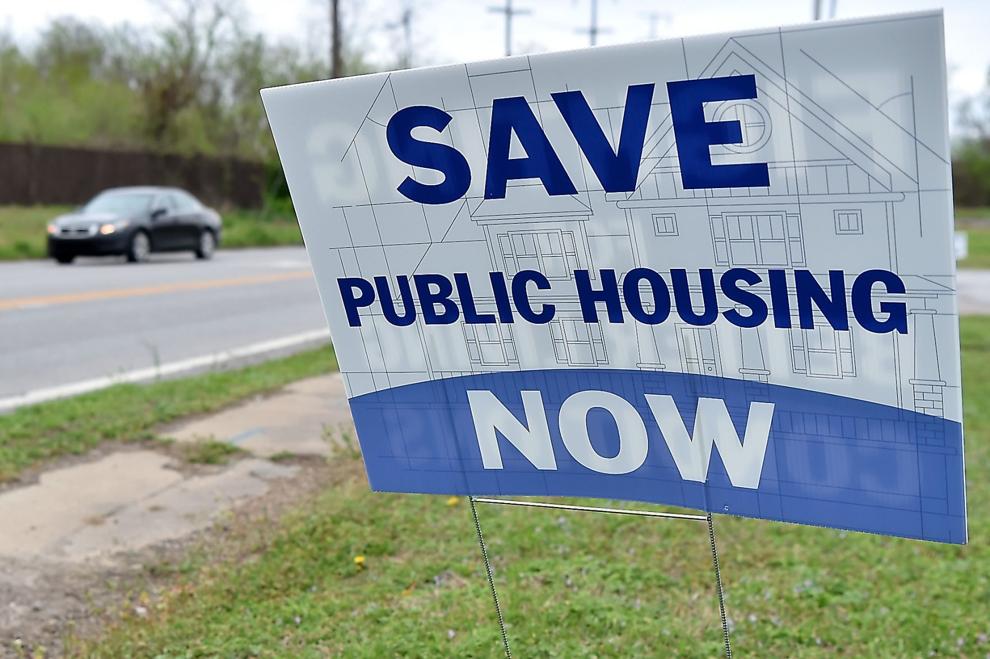 That's far too complex of a question to lay at the feet of any one entity. The Alexander County Housing Authority and Wilson, its longtime director and the former mayor of Cairo, have taken a lot of heat as of late. The utility company also has been in the spotlight as the housing crisis has led to an unusual uptick in the number of politicians traveling to the bottom reach of Illinois. 
Larry Klein, the utility's general manager, said the vast majority of what's whispered about the utility company isn't true. He defended the utility company, saying it has helped the city on numerous occasions. As an example, he noted that in the past decade, the utility managed $3 million in Housing and Urban Development revitalization grant funds that the city was not able to administer because it had fallen years behind on its annual auditing requirements under a previous mayor.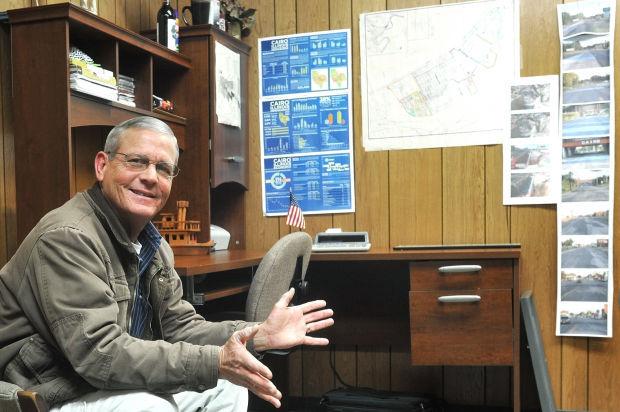 The utility tries to be a good neighbor, he said, and is trying to save the city. He brushes off the the criticism as misunderstandings amplified by growing poverty. 
Whatever it is that has happened here — whether the theories are real or perceived, or a little bit of both — it has had an impact on people's psyche. 
One individual who called the newspaper to share several theories about goings on in Cairo first wondered aloud if someone was listening in. After deciding it probably could not be possible to tap the phone lines, the woman described scenes that belong more to a Hollywood mystery movie than life in sleepy small-town Southern Illinois.
Another man, speaking in a private back room of a building in Cairo, spoke in hushed tones and occasionally looked over his shoulder despite there being no way for someone to enter the room from the back — as if someone might appear out of thin air. Neither wanted to be quoted for fear of retribution, they said, a common theme in Cairo, and one that likely contributes to the long legacy of chicanery. Or unchecked aggrandizement. Or both. It's truly hard to say. 
The gentleman said he heard many years ago that certain town leaders got together to "disrupt the political structure" of Cairo.
He said that over the years, well-meaning outsiders would come in to town to try to help, recognize that the government system worked in strange and unusual ways, and set about to correct it. But he said they never could, because, as he once overheard a power player: "This machine has been built and it's in place and there's no one that can break it."
Since HUD announced plans to demolish Elmwood and McBride, numerous residents have said that this has been a grand conspiracy all along to let the housing run down to a point of ruin and then move all the poor people out of town. The conspiracy to take over the prized land runs all the way to Washington, more than one person has claimed with unwavering certainty.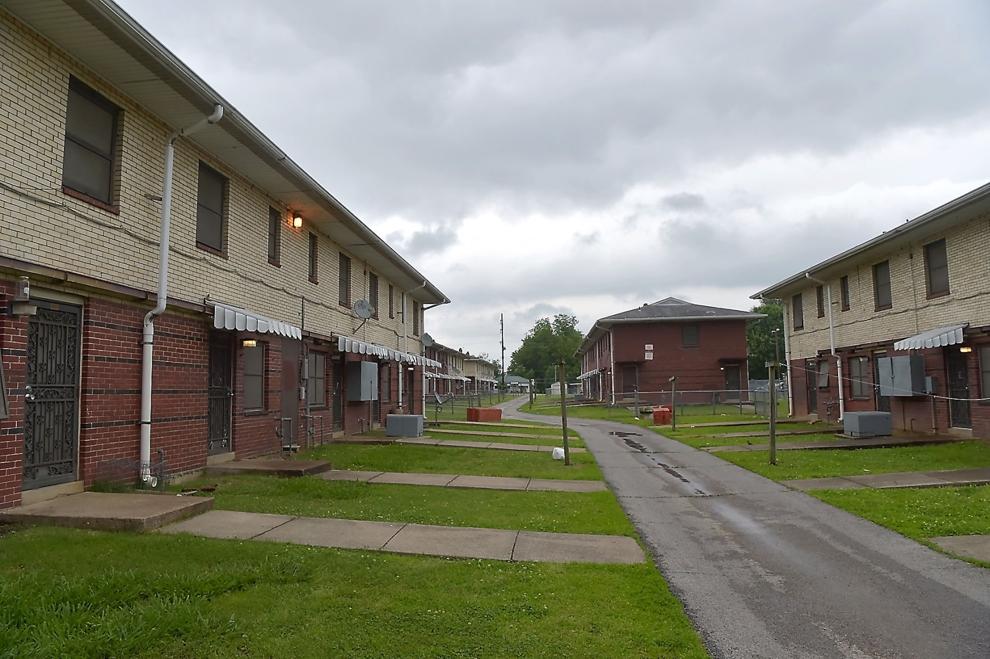 But while there's no shortage of innuendo, details and hard proof are generally much harder to come by than talk. 
And that makes it exceedingly difficult to separate fact from fiction. In this deeply rooted city where the South meets the rural Midwest, the real, imagined and exaggerated have become so intertwined that an intangible mystique has become part of the ingrained identity of Cairo — like a fog that rises from the morning waters and lingers in the backdrop.  
Is CPUC a 'family business?' 
In a 2011 complaint to Illinois Attorney General Lisa Madigan, a Cairo citizen asked her office to look into whether the operation was running afoul of the law. The individual wrote that the nonprofit utility appears to be a "family business." The complaint specifically named Red Doss and his son, Edward. "This must be investigated further up than Southern Ill. This entire county (Alexander County) is crooked. People here need to be investigated," the individual wrote.  
Cairo citizens describe Vincent "Red" Doss as a legendary character in Cairo's history. Numerous people described him as feared and revered in his heyday, and an awfully nice guy at the same time.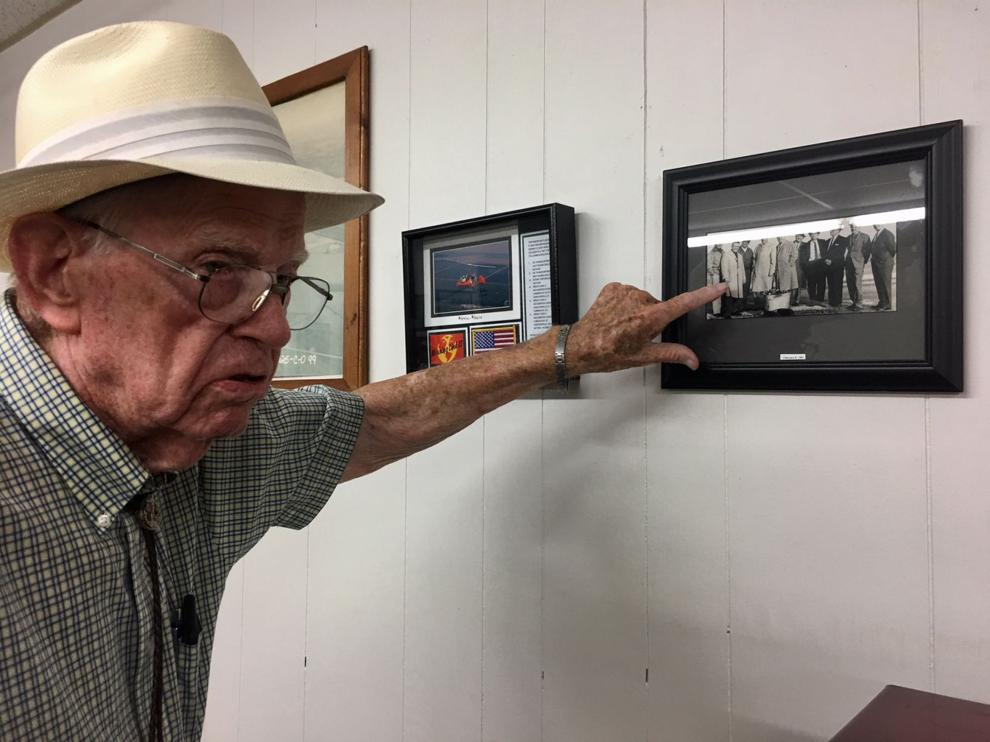 "Red," as he's known around town, is the longtime manager of the Cairo Regional Airport. At 93 years old, he still has an active pilot's license and though no longer the manager, today sits as chairman of the airport authority's board. Doss has had several run-ins with the law over his lifetime, feeding into his larger-than-life persona. 
For example, in 1974, Red Doss was on trial for allegedly attempting to bribe and intimidate a government witness in connection to charges he faced for transporting stolen goods in interstate commerce. Doss was accused of encouraging the theft of clothing from a store in Memphis. According to a news account of the trial from The Associated Press, Doss was described by a federal prosecutor as "one of the biggest organized crime figures we've handled in Memphis." 
Though that case was settled years ago (Doss said he served time for encouraging the theft of clothing — which he denies he did — but not the bribery and intimidation charge), these stories are a matter of public discourse. And they feed the intrigue. 
Doss: The theories are not reality 
Red Doss' son, Edward, was president of the Cairo Public Utility Co. board when the nonprofit was first formed in 1995. In 1998, Red and Ed Doss and two other family members were convicted of conducting an illegal gaming business and willful evasion of income tax. 
By 2011, when the individual complained to the attorney general, Doss had been long gone from the CPUC board. After serving time at the federal prison in Marion, he founded Lazernet Wireless, an internet company that he ran until he sold it to CPUC in 2013. Red Doss has never had any formal association with the utility company.
In a Tuesday evening interview at the airport, Red Doss said he doesn't know why people have adopted such theories about him and his family being the ones unofficially running Cairo.
It's not true, he said. Doss surmised that part of that theory may be fueled by the fact that he helped people out by lending them money over the years. 
Doss said that he moved to Cairo in the 1950s. For years, he was the owner of Cairo Music Sales, which he described as a "coin business" because all the jukeboxes, cigarette machines and arcade games of the day accepted coins. Years ago, the "coin business" was a rough-and-tumble career of hustling and turf wars over slot-machine rackets, but Doss said much of what people believe has more to do with imagination than reality.
In the run-up to the Dosses convictions in 1998, video gaming machines were legal for entertainment purposes only; they could not pay cash prizes. But it was common practice in this era for amusement operators to encourage bar owners to exchange video machine "credits" for cash under the table.
It paid well, and many operators couldn't resist the temptation. Neither could the state, which decided to get into the business itself and legalized video gaming in 2012 — after years of popping others for the activity. As part of their sentencing, the Dosses were ordered to pay a combined $40,000 in fines. 
Still, Red Doss said people have long believed his career and business associates were more nefarious than they really were. He accused federal prosecutors in the 1970s of targeting him as part of a shakedown for information about others including the then-mayor of St. Louis, Alfonso Cervantes, whose brother owned a bar in Cairo, and Carlos Marcello, the infamous New Orleans mob boss known as "The Little Man," who controlled millions of dollars in legal and illicit business ventures, as The Times-Picayune described him in a 2012 article.
Marcello, who died in 1993, also was investigated by the FBI following the assassination of John F. Kennedy — who alongside his brother, the attorney general, spearheaded a crackdown on organized crime. The FBI never unearthed facts connecting Marcello to the crime, but it remains one of the most popular conspiracy theories in the JFK assassination. 
Doss said he knew of Marcello, but did not know him personally. He said that he talked to him on the phone one time when a female who worked for him at one time in Cairo went on a visit to New Orleans and dialed up Doss and told him to say hello to Marcello. Doss said he talked to Marcello for just a few minutes -- or at least that's who the woman said it was. Doss said he couldn't recall what the two discussed, other than it was little more than pleasantries. 
But Doss maintains he was not involved in the things federal investigators tried to pin on him over the years. As another example, he said that during a 1970s trial, a federal official went so far as to accuse him of trying to bust a guy named Rocky Rothschild, another legendary Cairo figure of the 1950s, out of a prison in North Carolina as part of a scheme to threaten witnesses who were prepared to testify against Doss.  
Doss said that was nonsense. "Rocky and I didn't get along that good," he said. Doss said he didn't assist Rothschild in his prison break — he just walked out on his own, Doss said. 
Edward Doss declined to comment on the situation facing Cairo.
But Red Doss said he didn't think he had much to lose at 93. He said his son ran an honest business at the utility company. He said on at least a few occasions, his son was asked to do things that weren't responsible — and that he refused. 
People, places soften with time 
Red Doss said that for him, Cairo has been a city of ups and downs. Still, Doss said considering the events of the half-century of his life, sometimes he has regrets about moving to Cairo. Age tends to soften people and places at the edges.
While at one moment ticking off notorious names of the past, in another he talked about his legacy being the airport and his family, including his great-grandchildren. As he talked, he pulled up a picture of one of them and bragged about how pretty and smart she is. 
He pointed to another picture he was proud of, one of him on the wall standing in a line next to several other men in suits. That day in 1961, they had gathered to burn the paperwork on the bond notes on the airport to celebrate the fact they had been paid off. 
He noted that everyone in the photograph had since passed on with the exception of one. He paused before delivering the punchline. "That's me," he said. 
Greed killed Cairo, Doss says 
Turning to Cairo and what has led to its current plight, Doss said, "They must not have put the money where they were supposed to put it ... People in charge, they put too much in their pocket."  
Greed, he said, is mostly to blame. He said its common knowledge in Cairo that lots of taxpayer money is missing, though he couldn't put a hard figure on it and he doesn't know who all took it. He was asked if Cairo can be turned around. 
"I'd like to see the town run but I don't know that it can run right," he said. 
But why not? "Never has," he said. 
618-351-5079
On Twitter: @MollyParkerSI ​