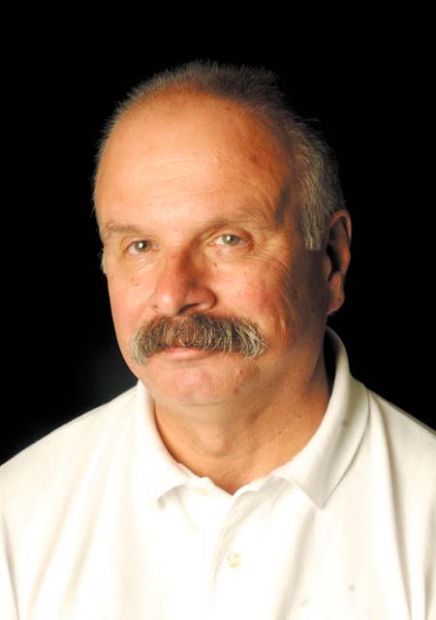 Even if it wasn't part of my job the only place I'd want to be Wednesday evening is the Marion Cultural and Civic Center.
It's the location for a 12th Congressional District debate between the incumbent Democrat, Bill Enyart of Belleville, Republican challenger Mike Bost of Murphysboro and Green Party candidate Paula Bradshaw of Carbondale. The doors open at 6 p.m. for the free event, which begins at 7 p.m. and concludes at 8:30 p.m.
There won't be a better opportunity to see the candidates in person, all at the same time, reacting to unscripted questions from working journalists. You might think of it as the ultimate comparison shopping experience -- at least for the times when you're seeking someone to support for elected office.
The debate will be hosted by The Southern Illinoisan in partnership with WSIU-TV and the Belleville News-Democrat. We're also getting assistance from the Jackson County League of Women Voters and the Paul Simon Public Policy Institute at SIU.
Later in the month, there will be a second opportunity to attend a live public debate among Enyart, Bost and Bradshaw. Hosted by the Belleville News-Democrat, the debate is scheduled for 7-8:30 p.m. Wednesday, Oct. 29, in the auditorium of Lindenwood University in Belleville.
Both debates will be shown live on our website, thesouthern.com and broadcast later in the week by WSIU-TV. We also will feature live blog reports during the debates.
For those who are tired or sickened of the saturation-level ads touting or bashing candidates from the major parties, the debate will be a refreshing alternative. Instead of changing channels or throwing away political mailings Wednesday night, serious-minded voters will hear what Enyart, Bost and Bradshaw say on the issues. In their own words. In real time.
I'm expecting the candidates to talk about terrorism, the U.S. economy, national defense, education, energy, preventing the spread of Ebola, infrastructure needs and how to ensure the future of Social Security and Medicare. Other issues are likely to surface, too, including those in response to questions asked by our readers.
What would you like to ask? If you've got a question that you'd like answered by Enyart, Bost and Bradshaw, send it to me by email at gary.metro@thesouthern.com. Reporter Molly Parker of The Southern plans to include one or two questions from our readers during the debate.
What you'll see on the stage in Marion will bear little resemblance to the in-your-face type of campaign advertising that seems to be increasingly common. The town hall debate we hosted in Marion during the 2012 congressional campaign was conducted in parliamentary fashion. The candidates were prepared, well-versed and respectful to one another -- even as they vigorously disagreed.
It is not so difficult to do. One only has to keep in mind the old workplace adage of an editor who showed me the ropes several decades ago: "You can disagree without being disagreeable."
Be the first to know
Get local news delivered to your inbox!