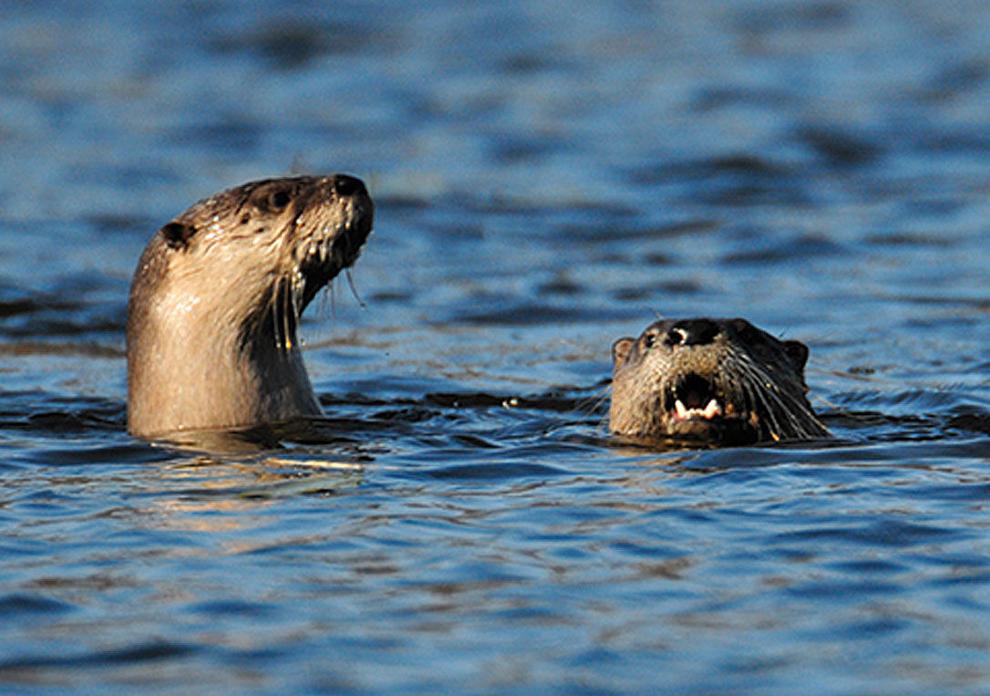 The Alaska Department of Fish and Game is asking the public in Anchorage to be extra careful around rivers, creeks and lakes along the city's greenbelt. Since the start of the month, a pack of troublesome river otters has attacked people and pets in some of the most popular outdoor areas, even injuring a child.
A 9-year-old boy was bitten several times near a pond and taken to the emergency room for a rabies shot.
"Another woman was bitten while rescuing her dog from a similar group of river otters" at a popular dog walking area, Fish and Game said in a written statement. The same day, there was another dog bitten at a different part of the same lake.
According to Fish and Game, river otter attacks have happened in recent years, but are not commonplace. It's not clear if the incidents reported this fall are all from the same group of animals. River otters are able to range over large tracts of habitat, both overland and along connected bodies of water.
Last spring, a small cluster of otters was frequently spotted around a lagoon in Anchorage.
"Because of the risk to public safety, efforts will be made to locate this group of river otters and remove them," Fish and Game said. "Care will be taken to only remove the animals exhibiting these unusual behaviors."
The department said that because of the aggressive behavior, relocating the animals would simply shift the threat they pose to a different area and therefore prove ineffective at keeping the public safe.
If the animals are dispatched, they will be tested for rabies, which might explain their hostile reactions to dogs and humans of late. While it's possible for otters to carry the disease, Fish and Game said that in recent years there's been no report of rabid otters in south-central Alaska.
Dispatching a small number of nuisance otters would not disrupt other populations distributed across the area, according to the department.
Florida man tries to trade back vehicle he stole, and more of this week's weirdest news
Rhode Island farmhouse that inspired horror movie 'The Conjuring' for sale for $1.2 million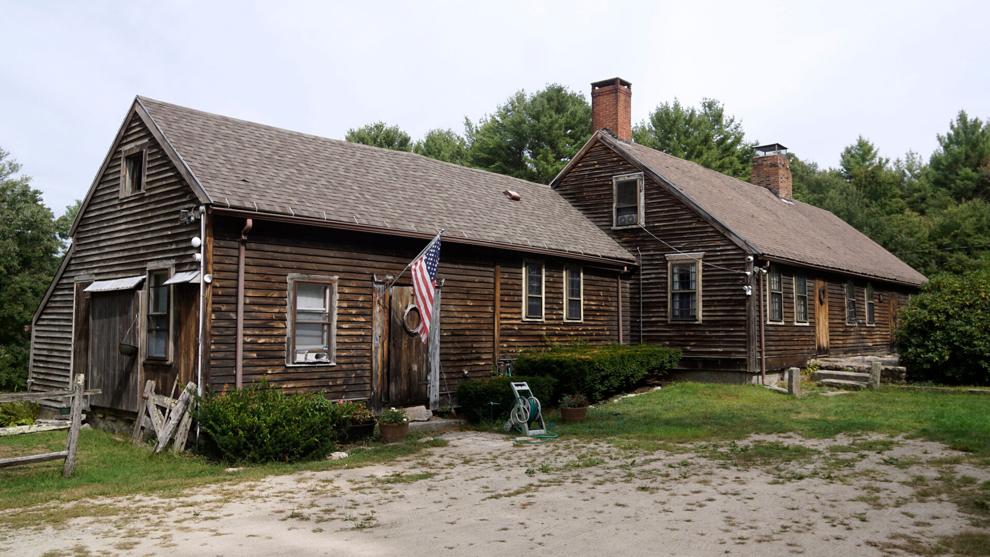 Looking for a new home and not too worried by things that go bump in the night?
You could be in luck. The purportedly haunted Rhode Island farmhouse that inspired the 2013 horror movie "The Conjuring" has just gone on the market for $1.2 million.
According to real estate agent Mott & Chace Sotheby's International Realty, the 3,109-square-foot home on 8.5 acres in Burrillville is "one of the most well-known haunted houses in the United States."
"Legend has it, the home is haunted by the presence of Bathsheba Sherman, who lived in the house in the 1800s," the company said in a press release. "To this day, countless happenings have been reported."
These supposed supernatural happenings have been documented across pop culture in documentaries and on the big screen.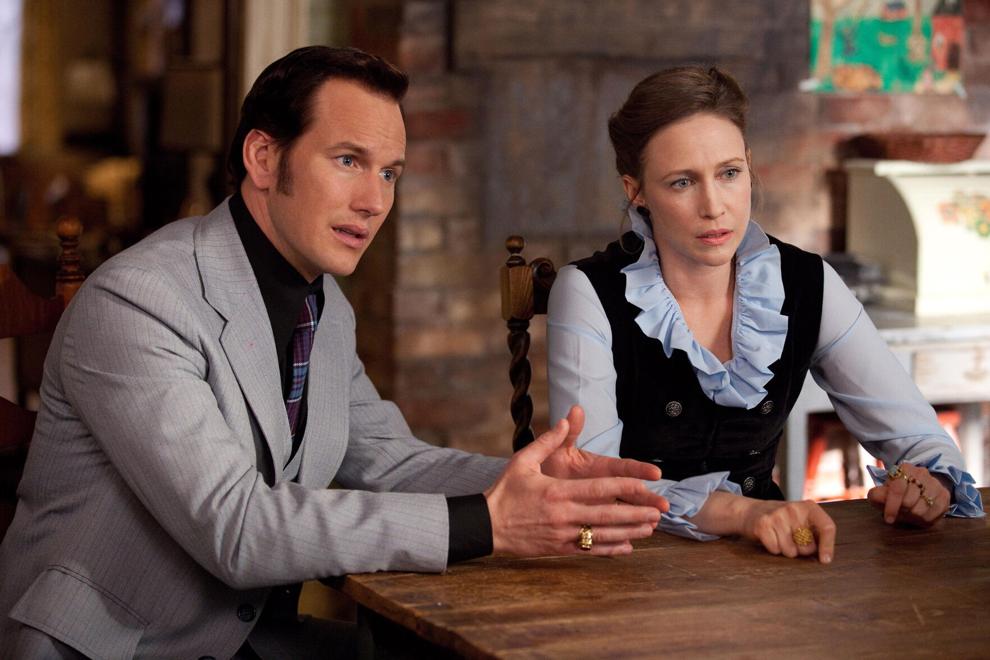 The film, directed by James Wan and starring Vera Farmiga, follows a family terrorized by spirits that haunt their home.
The spooky farmhouse was last sold in 2019 for $439,000 to Jennifer and Cory Heinzen, who hosted events at the site and rented rooms overnight to paranormal investigators, the Wall Street Journal reports.
And the property seems to have lived up to its creepy reputation -- albeit with some benefits.
"The current caretakers have reported countless happenings in the house, and have turned overnight guest bookings and group events on the property into a steady successful business," the listing adds.
Costco is limiting how much toilet paper you can buy again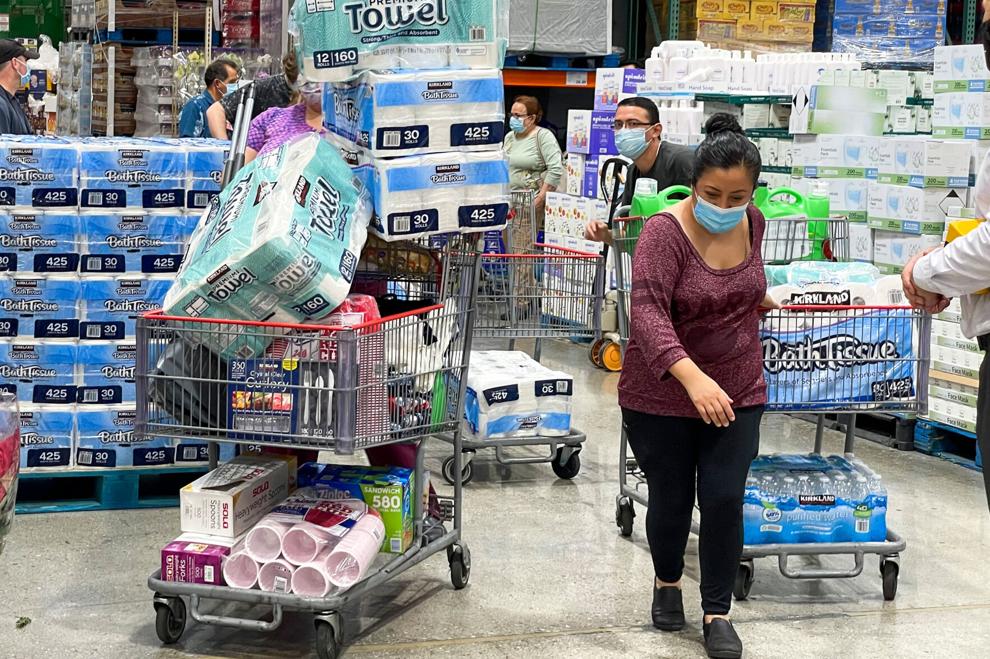 Costco is once again placing limits on purchases of toilet paper, paper towels and cleaning supplies.
The Delta variant continues to spread across the globe, sending demand for those items higher. But that's not the only reason why Costco is limiting purchases. The warehouse store is also having trouble finding trucks, drivers and shipping containers to get the items to its stores.
"The factors pressuring supply chains and inflation include port delays, container shortages, Covid disruptions, shortages on various components, raw materials and ingredients, labor cost pressures and truck and driver shortages," said Costco CFO Richard Galanti, speaking to investors after reporting quarterly results Thursday evening. "Various major brands are requesting longer lead times, and in some cases, difficulty in finding drivers and trucks on short notice."
Although the increase in Covid cases may be causing an increase in demand for some items, Galanti's comments focused more on problems getting the products to the stores. He said the problems with the company's supply chain is causing it to order items earlier than it might otherwise.
Rather than just pay to move containers of freight from Asia to North America, Costco has chartered three container ships, with each ship able to carry 800 to 1,000 containers at a time. Costco anticipates it can make ten cross-Pacific trips a year with the ships.
The shipping costs are making some items more expensive, adding to other inflationary pressures.
"Price increases of pulp and paper goods, some items [are] up 4% to 8%," he said. Plastic items, such as trash bags, Ziploc bags, disposable cups and plates are up in the 5% to 11% range. Non-durable metal items, such as aluminum foil and beverage cans are up in the mid-single-digit range.
Costco reported slightly better than forecast earnings for the fiscal fourth quarter that ended August 29. Its shares were narrowly higher in pre-market trading Friday on the report, and are up 20% so far this year.