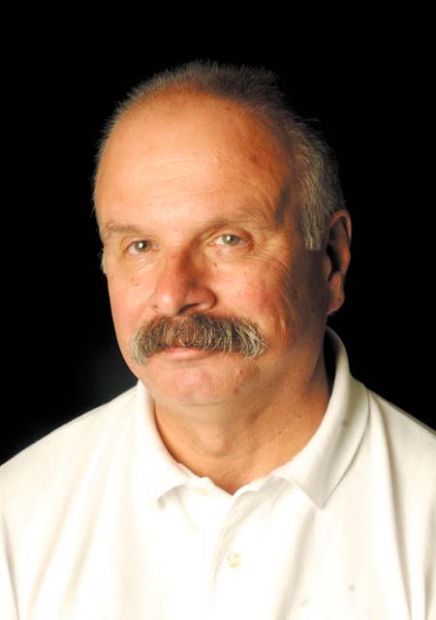 One of the realities and frustrations of working in the news media is the never-ending pressure to update major stories as often as possible -- which means continually in our 24/7 on-demand world.
We report stories in fresh digital segments throughout the day and each morning in the newspaper. It is no simple task to present news in a meaningful context. It is especially difficult with coverage of world-shaping news events that continue for many years.
When the mission is immediacy -- reporting an event as it happens -- such considerations as the passage of time, significance and relevance are sometimes lacking.
I thought about this while looking at the popular Today in History feature, which we print on page 2A of the daily paper. The collection for Tuesday, Oct. 7, contained an item about John F. Kennedy debating Richard M. Nixon on the same date in 1960.
Today we know Kennedy as a high-minded president, arguably destined for greatness, who was assassinated in 1963. Today we know Nixon as a paranoid, shady character who disgraced the presidency and was forced to resign from office in 1974.
The news reports from 1960, however, portray the two as worthy adversaries, presenting their views objectively and generally without bias. Journalists simply don't have all the tools available to historians and authors -- including the most powerful tools of time and distance.
There was another item in the collection for Oct. 7 that gave me pause.
On the same day 13 years earlier, "… the current war in Afghanistan started as the United States and Britain launched air attacks against military targets and Osama bin Laden's training camps in the wake of the Sept. 11 attacks."
Just 32 words were devoted to the start of a conflict that a large majority of Americans supported at the time. We were less than a month removed from terror attacks on the U.S. that killed nearly 3,000 innocent men, women and children. Our national psyche was badly wounded. There was a hunger for justice.
But it's tough to determine what we have accomplished by fighting in Afghanistan, a difficult mountainous region that is less of a nation than a collection of disparate tribes. It is worth noting that our troops in the region were essential to a U.S. special forces military unit finally locating and killing bin Laden on May 2, 2011 -- in Pakistan, not Afghanistan.
Our losses are not as heavy when compared to earlier regional wars in Vietnam and Korea. But don't try telling that story to the mothers and fathers of more than 2,300 Americans who have been killed, or to those who grieve any of the other 12,000 coalition troops killed. At least 20,000 of our foes have been killed, too, along with as many as 20,000 civilians.
What thing of lasting value has been attained? Terrorism is just as threatening today as it was in 2001. And there are new hot spots that see us dropping bombs in the Middle East and talking about the perceived need to "put boots on the ground," which really means sending some young Americans to their deaths.
I know freedom comes at a price and that regular payments are necessary. But we need to be cautious about the fights we undertake – especially internal squabbles in regions historically committed to killing longstanding enemies. We are dancing at the edge of conflicts that first broke out centuries ago.
Here's the point. It is not so difficult to get into a fight and there is a certain satisfaction in a quest for justice. But the goals grow blurry over time, while the losses are brought into sharp focus. Look no further than Afghanistan if you want proof.
Catch the latest in Opinion
Get opinion pieces, letters and editorials sent directly to your inbox weekly!