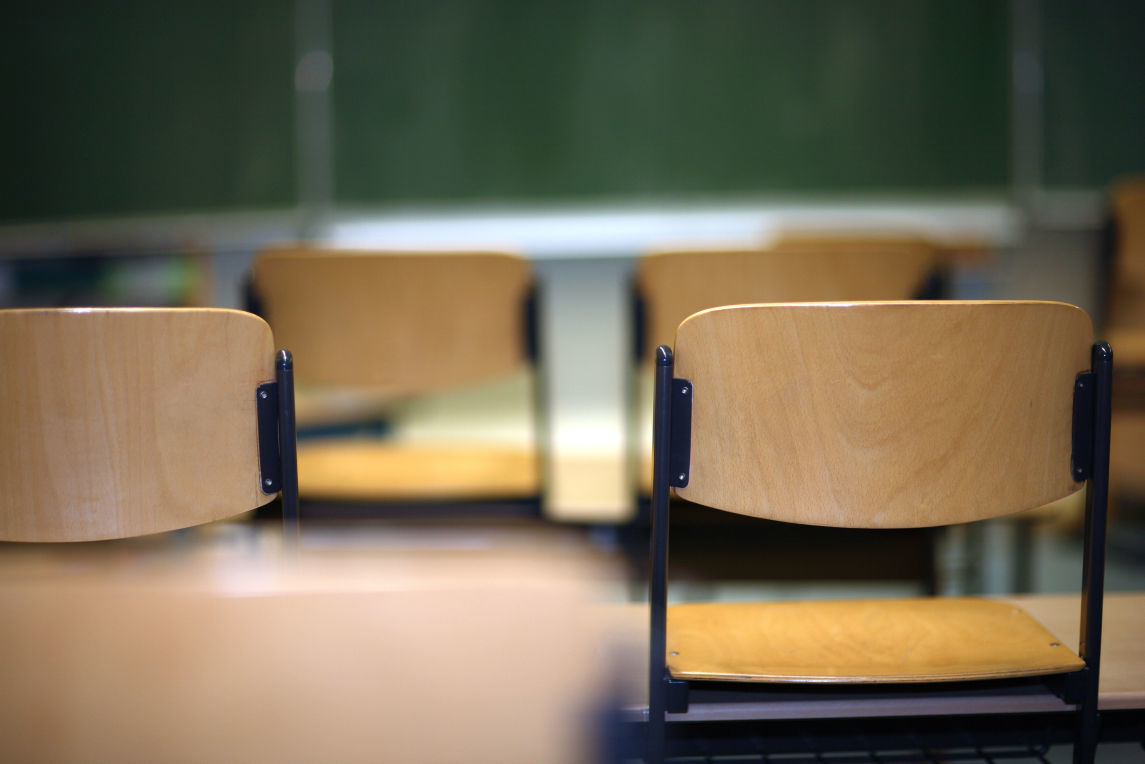 There are some things that we just take for granted. Like death and ultra-high Illinois taxes, we take it for granted that kids will be out of school for the summer and go back in the fall. Well, now they actually get out of school in mid-spring and go back in mid-summer, but the pattern — and the twelve weeks of summer vacation — are a constant.
Make that were a constant.
As explained in today's front-page story, the ability of some local school districts to open their doors in August is nowhere near the certainty that we've come to expect. Without a state budget and the influx of funding promised by our state constitution, classes in the Elverado School District may not start up in the fall while the Murphysboro School District — and others — would start in August and go until the money runs out — ironically, somewhere very close to Election Day.
The constitution of the state of Illinois reads as follows: "The State has the primary responsibility for financing the system of public education." Unfortunately, that particular section of the constitution can be found in the fiction section of your local school library.
Illinois ranks dead last in state support of public education, currently providing less than 30 percent of the necessary funding. It is very safe to say that our entrenched representatives in Springfield have not taken that "primary responsibility" very seriously.
Meanwhile, a gaggle of K-12 funding options have been introduced, analyzed, dissected, sliced and diced. Republican legislators seem to like the keep-the-formula-the-same-but-throw-more-money-at-it plan floated by Gov. Rauner. Democrats have rallied around the funding restructure formula proposed and shepherded by Sen. Andy Manar. Democratic Sen. Andy Manar.
And then, of course, there's the "compromise" bill being proposed by Sen. Jason Barickman which bridges the gap to an "evidence-based" model that he and educators have been working together on. On his legislative website, Barickman states the following: "Ultimately, our evidence-based solution is scalable and realistic, regardless of the budget decisions made by political leaders."
Except that our editorial board has talked with Education Secretary Beth Purvis about the governor's plan and we've sat across the table from Manar on several occasions, and they each seemed pretty convinced that "evidence" was on their side.
And so the Illinois constitution's promise to "provide for an efficient system of high quality public educational institutions and services" has now disintegrated into a free-for-all that reduces "efficient" to being the one that gives my school district more money. Sen. Gary Forby submitted an op-ed last week in which he explained his vote in favor of Manar's SB231 by saying that the measure would add over $10 million in state funding to schools in his district. More equals better.
Tragically, the school funding trifecta described above has done little to build consensus among either legislators or school superintendents. And while Springfield fiddles, Southern Illinois schools burn. Murphysboro Community Unit School District 186 Superintendent Chris Grode said that without state funds "we can't operate the whole year. We hope we can make it to November before we amend our calendar before going on an extended break."
It should never have come close to this point.
Purvis says that putting an end to prorated K-12 funding is the governor's top priority. We say, "prove it."
Manar seems to be looking at and considering the "compromise" proposal from Barickman. We say, "do so quickly."
The future of our kids' education is at stake here. It's that important. Political compromise on this essential issue would be a welcome step toward proving that our elected officials want to fulfill their primary responsibility.