CARBONDALE — If Joshua Phillips had his way, he'd abolish the 30-day maximum stay rule at some homeless shelters and allow people to live there as long as they were working toward pre-determined goals.
"I would leave it indefinite as long as people reached benchmarks" previously set, said Phillips, a lecturer at SIU. For someone battling alcoholism, for instance, that stay could be extended if they attended a pre-established number of AA meetings within a week, or, if the person was unemployed, if they submitted at least three applications for employment in a given week.
That was just one of the thoughts voiced at Tuesday night's Community Forum Series, held to share the experiences of people who are or have been homeless. Phillips was invited to share his finding before members and guests of the Sparrow Coalition. The Sparrow Coalition is a group of stakeholders from the faith-based, social-service, law-enforcement, business, university and other communities, working to address issues of poverty, such as homelessness.
He documented his research in his dissertation entitled "From Losing Everything to Finding Community: How Homeless People Narrate Their Lived Experiences."
Central to Phillips' work was how government and social-service representatives craft policies on homelessness that often neglect the voices and input of the very population they are hoping to serve.
Session organizer Peter Lemish, an SIU professor, said he did not know how many homeless people there were in Carbondale, but estimated the number between 200 to 300 people.
He also talked about "Bobby," a man who was homeless whom he met while he was in Camden, N.J. At one point, Bobby tried to trade $300 on a food stamp card for $150 cash.
There is this huge disconnect by people who give them out and people who get these food stamps, he noted.
"Bobby is receiving some sort of benefit that is not meeting his need — that's of concern to me," Lemish said.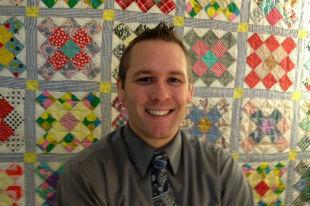 There is a great deal of money allocated to the issue of homelessness, he noted. In 1992, $190 billion was spent on poverty programs in the United States, most of those funds supporting the 'poverty industrial complex' — the bureaucrats, caseworkers, service providers and others involved in managing or trying to fix the problem.
"There is actually a lot of money involved," Phillips said. "What I'm more concerned about is the money and how it is being used."
You have free articles remaining.
Keep reading for FREE!
Enjoy more articles by signing up or logging in. No credit card required.
"Most of this money never gets to the people who really need it," he said. "This system is sort of melting down."
Those at the meeting asked about areas where the problem of homelessness was non-existent or being managed successfully.
Letting their voices be heard, though, were a handful of people that said they are or have been homeless. 
One was Tina Chappell, who said she was homeless for five years before moving in this past November with a woman who befriended her. Chappel asked why people with felonies on their records were challenged to secure housing in the area. For the past seven months, she has lived with Cathy Talbott, who also said she was previously homeless.
Also at the meeting was Carbondale Mayor John "Mike" Henry and council members Jessica Bradshaw and Lee Fronabarger.
Mayor Henry said ideas for reducing and eliminating homelessness should be developed "at this level," meaning the Sparrow Coalition-directed level, and then presented to the City Council.
Henry mused aloud that some of Carbondale's landlords wanted to make money on their homes, some of which are sitting vacant.
All the issues presented Tuesday night, he noted, could be solved by putting people back on their feet.
"A home would take care of many, many of those issues," he said.
"We need to change the lives of some people here today," he said.
Henry said, "I just put the ideas out there, and let people think about it."