9 films set or filmed in Illinois (but not Chicago)
'Sesame Street Presents: Follow That Bird'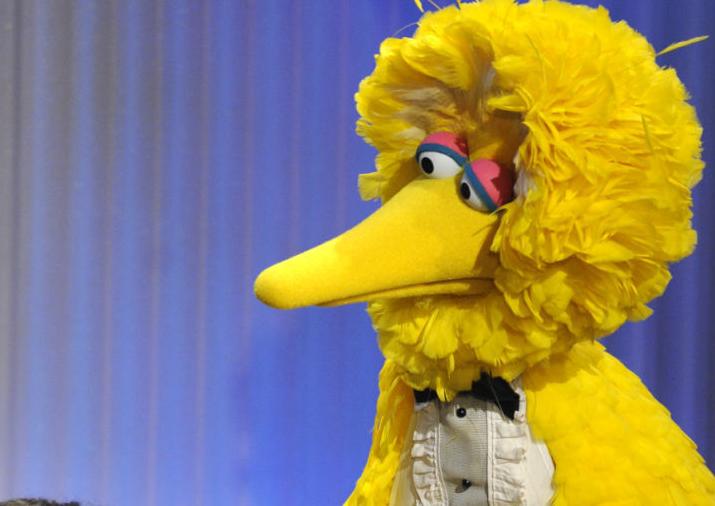 'The Informant!'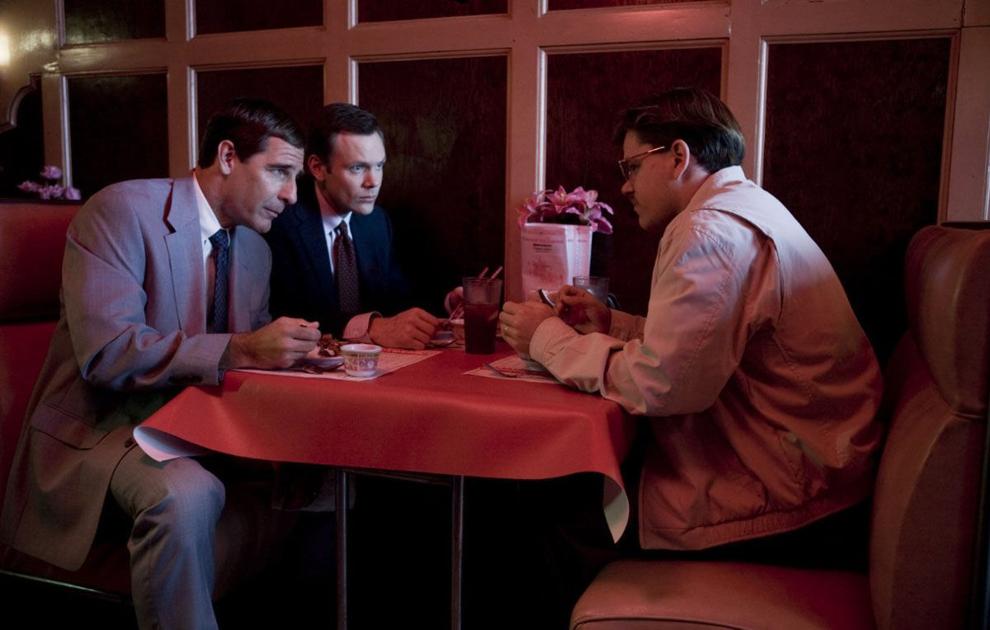 'The Founder'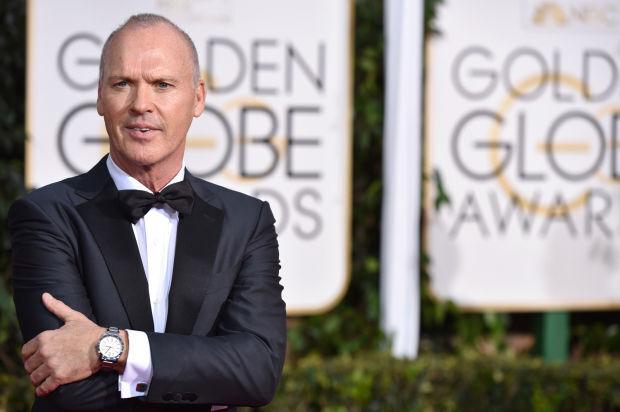 'The Fugitive'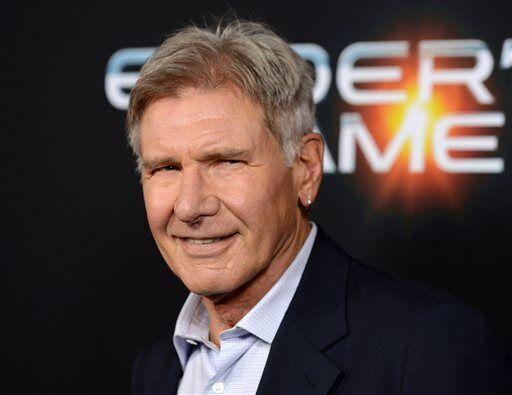 'National Lampoon's Christmas Vacation'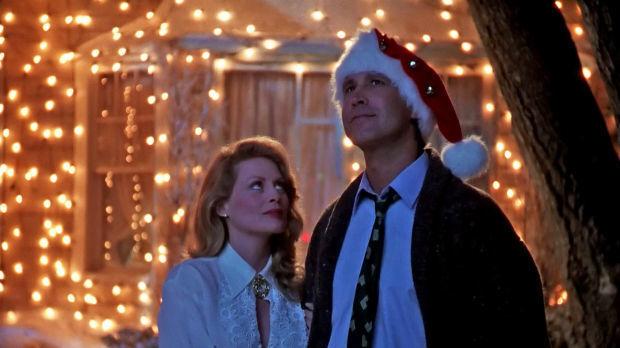 The John Hughes collection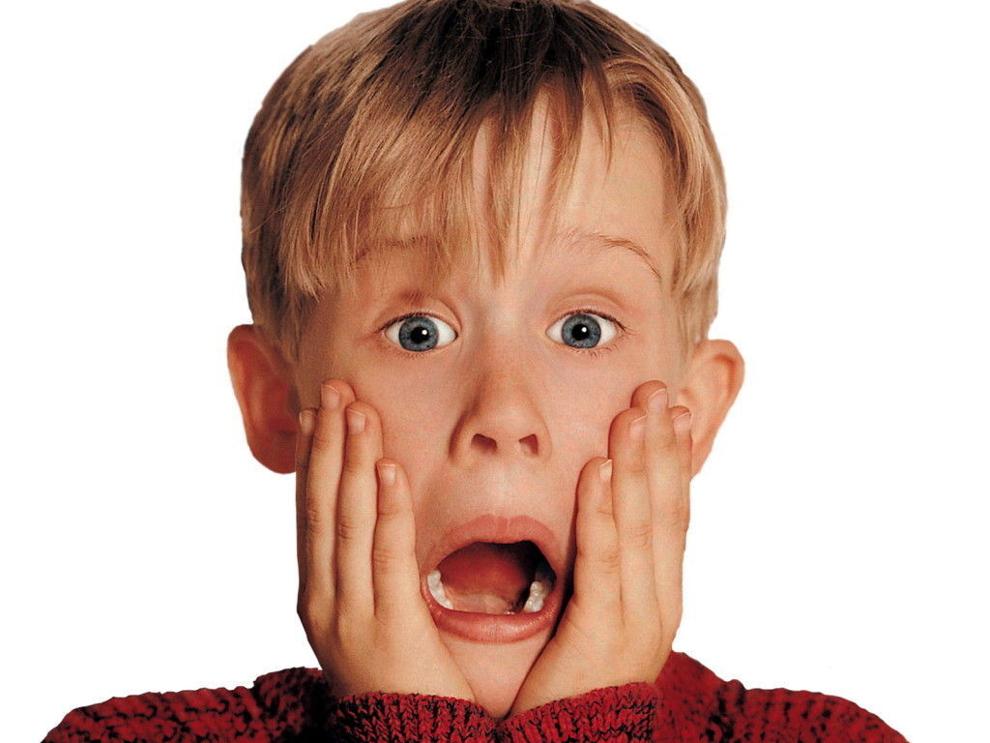 'Lincoln'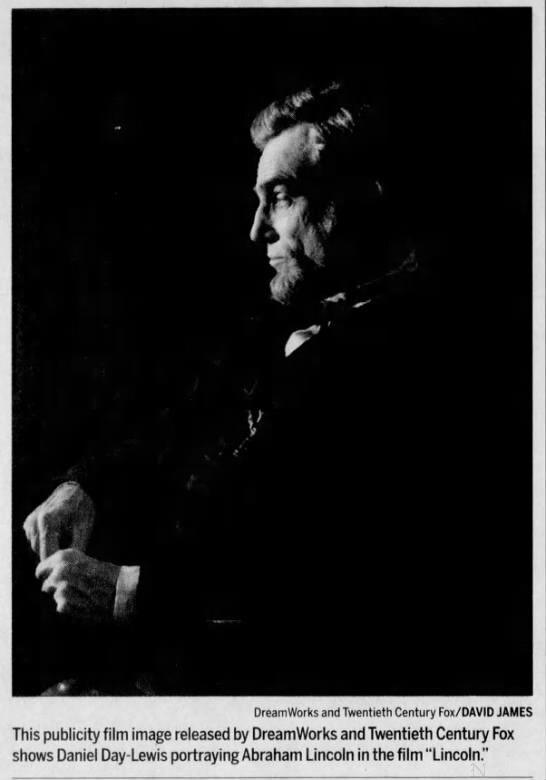 'Groundhog Day'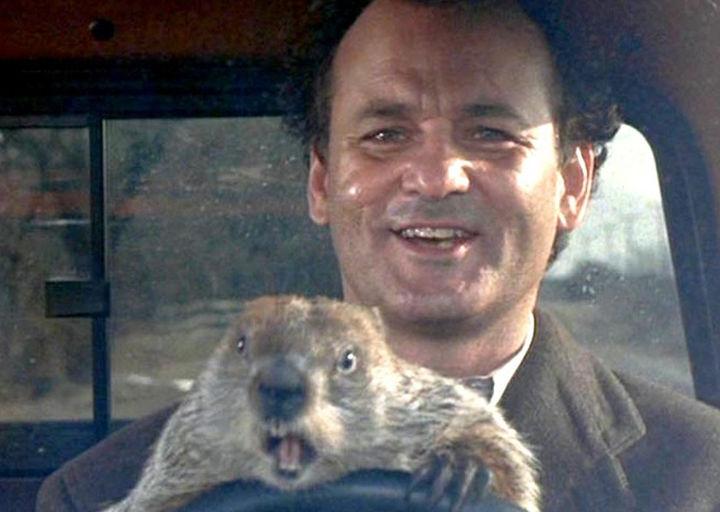 'Grandview U.S.A.'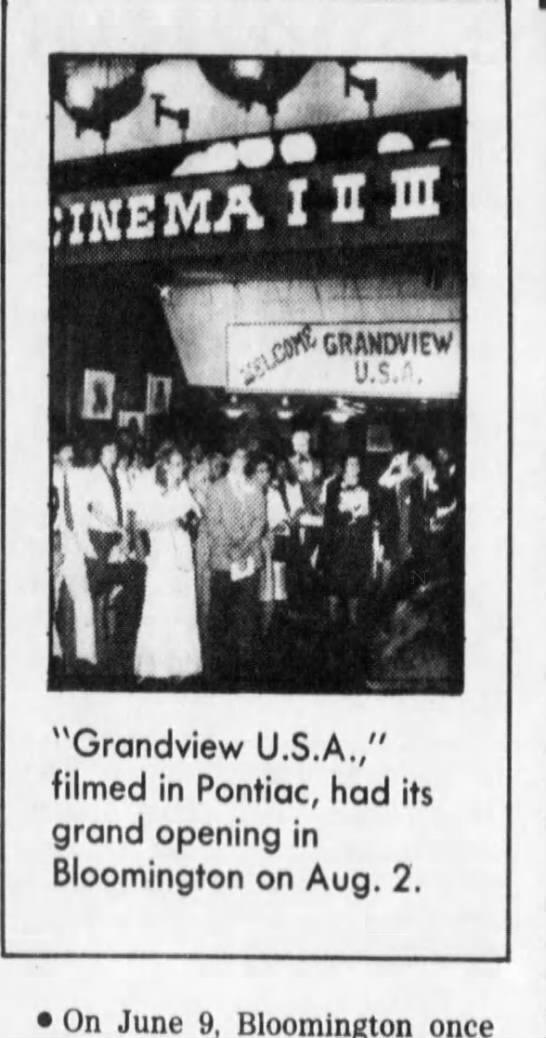 Tags
Related to this collection
Chicago Bears general manager Ryan Pace spoke to the media on a video conference call Tuesday to preview this week's NFL draft.
Convened by the Women's Justice Institute, the task force report includes 250 recommendations, ranging from eliminating prison charges for basic needs, like email access and tampons, to mass commutations for women where a history of gender-based violence was not initially considered by the court system.
To get to the fifth and final phase of the reopening plan, the state must see declining or steady COVID-19 numbers as well as vaccination of 50% of residents age 16 and over.
Experts aren't sure why parosmia occurs. One theory is that, as smell receptors recover after an infection, they connect to the brain in new or incomplete ways, causing the patient to sense smells differently. 
The next COVID vaccine phase could include allowing residents to get vaccinated by their primary care physician rather than needing to visit a mass vaccination site or pharmacy provider, and allowing walk-in vaccinations at all vaccination sites.
Other measures discussed by the House Executive Committee Wednesday would legalize and regulate certain internet gambling programs, or I-gaming, and ban "sweepstakes" machines that mirror video gambling but are otherwise not regulated by the state the same way slot machines are.
Elected officials on Wednesday reacted to President Joe Biden's speech to a joint session of Congress.
CHICAGO — Caterpillar's sales rose in the first quarter as market conditions for the machinery company begin to improve and dealers increase their inventory levels.
An employee at a Naperville, Illinois, warehouse brought in restaurant tacos for an office lunch on a Friday in late October. Less than three weeks later, 23 workers had COVID-19 and one had died.
The cause of death is pending following an autopsy, authorities said. 
MARION — Bryan Lee, Carbondale's high school football coach, is pressing charges after he was hit in the face and tackled following the final game of the season last week, according to Williamson County County court documents.
The Abraham Lincoln Presidential Library and Museum in Springfield is offering free admission to people vaccinated against COVID-19.
Statistics included in a news release from the Chicago Police Department reveal that a troubling rise in gun violence this year shows little sign of slowing down. The city had five fewer homicides this April than last April, but the number of shooting victims increased to 299 from 225.
More than 2,600 people have been in custody at the Cook County Jail or at home on electronic monitoring for more than a year as a massive backlog of felony cases has piled up at the Cook County Circuit Court.
Redistricting is a process that can seem perplexing and irrelevant to voters. But how Illinois lawmakers redraw the state's legislative maps over the next few months could have an enormous impact on the power of your vote.
This year's weddings will still look different, but progress on the vaccine rollout and Chicago's move to loosen restrictions offer a path to weddings that would have been off limits last year, when couples who didn't postpone stuck to microweddings, minimonies and elopements.
After enduring more than a year of pandemic-related cancellations, in-person proms and graduations are finally giving the class of 2021 and their families reasons to celebrate.
The family of a Flossmoor man who got both COVID-19 vaccine doses but later contracted the virus and subsequently died hope to bring awareness of the vaccine's antibody building abilities in some people with preexisting health conditions.
A judge Saturday set bail at $500,000 for a 28-year-old Plano woman who was charged with aggravated battery to a child in connection with dropping her 5-year-old daughter off a six-story parking garage, according to the DuPage County state's attorney office.
Gov. J.B. Pritzker and Illinois legislators traveled to the metro-east on Friday to talk about a new law designed to improve health-care access for the poor and people of color, including prenatal and childbirth services.
Twenty-two Blanding's turtles were released Wednesday at the Forest Preserves of DuPage County as part of a decades-long effort to rebuild populations of the semi-aquatic turtles in Illinois.
A 57-year-old motorist apparently angered by "yuppies with dogs" allegedly yelled anti-Asian comments before slamming into group of friends enjoying a birthday picnic, seriously injuring a woman in Logan Square, witnesses and officials said.
Illinois will spend $15 million on two academies that will train hundreds of workers in advanced manufacturing skills, with the first students enrolling later this year, Gov. J.B. Pritzker said.
A search was resuming Sunday for a man who went missing after a boat he was on capsized in Lake Michigan near East Chicago on Saturday. Three other men were rescued.
The state has roughly 11.8 million vaccines on hand, of which more than 9.3 million have been administered, according to the Illinois Department of Public Health.
Gov. J.B. Pritzker is asking lawmakers to eliminate nine tax breaks to balance the fiscal year 2022 budget by the end of May. Lawmakers and business groups argue the tax breaks are good for the economy, especially as the state recovers from the pandemic.
The ducklings were about six about feet down from the parking lot surface. Some water had pooled at the bottom storm drain and the ducklings were swimming around.
This is a developing story and will be updated. 
Kelvin Soto Crespo, 20, of Yabucoa, Puerto Rico, has been missing since Saturday afternoon after the boat he occupied capsized in Lake Michigan near the East Chicago Marina, Indiana Conservation Officer Tyler Brock said.
Gov. J.B. Pritzker said Monday the state could enter the "bridge" phase to greater reopening as soon as next week, while the state's vaccination rate continues to drop.
Some Republicans in the General Assembly, including House Minority Leader Jim Durkin, are calling for a criminal investigation into the COVID-19 related deaths at the state-run LaSalle Veterans' Home.
A long-awaited plan to create 110 new recreational marijuana retail licenses and expand minority ownership in Illinois is expected to be introduced in Springfield this week.
Gov. J.B. Pritzker announced Tuesday the Chicago Auto Show will return in July, signaling the return of some larger-scale events amid declining COVID-19 positivity rates.
Advocacy groups are pushing Gov. J.B. Pritzker to reconsider reducing a tax break for scholarship donations citing the benefits a scholarship program has provided to Illinois students.
A data review in that report showed the workforce participation rate among women hit its lowest level in more than three decades in January, at 57% nationally.
The cicadas will mostly come out at dusk to try to avoid everything that wants to eat them, squiggling out of holes in the ground. 
When Eleanor Basehoar was a little girl, instead of watching cartoons, she was out helping her dad on the farm as he worked with the equipment or the cattle. But she still never expected to be a pig farmer today.
When Teri Murray tried to buy her first home in 1968, searching this leafy college town for the perfect place, she thought she was an ideal candidate: married, steadily employed, ample savings.
Two Chicago police officers responding to a "shots fired" alert from ShotSpotter, the city's gunshot detection system, were shot and wounded early Sunday on the West Side, authorities confirmed.
The Illinois State Board of Education is due to vote shortly on a resolution requiring daily in-person learning next school year with limited exceptions for remote learning.
Springfield reporter Brenden Moore on the latest in the redistricting effort by the Illinois General Assembly. 
Illinois stands ready to create 110 new recreational marijuana stores this year after the state Senate voted 50-3 Friday to approve a measure meant to reward those who were hurt by the war on drugs.
For a guy known for giving us Memorial Day, Gen. John A. Logan is not much remembered in these parts.
The Illinois House has approved a bill that could ban police from lying to youth during interrogations — a practice that adds significantly to the risk of false confessions and wrongful convictions.
The House on Saturday voted 95-18 to give student athletes the right to hire agents and market their names and images, for decades the singular domain of the NCAA and universities with big-time sports programs.
The Illinois State Police said Pontoon Beach Police officers were chasing a Mercury Grand Marquis on Illinois Route 111 when the car swerved to avoid spike strips and crashed into a tree around 12:15 a.m. Sunday.
 Illinois Secretary of State Jesse White is warning state residents to be on the lookout for email and text scams claiming to be from his office.
Gov. J.B. Pritzker said the theme is to inspire the state to come together after the COVID-19 pandemic led to the cancellation last summer of the Illinois State Fair in Springfield and DuQuoin State Fair.
Illinois lawmakers took sweeping action Sunday to limit the use of seclusion and restraint in schools, following through on promises made after a 2019 Tribune-ProPublica investigation revealed that school workers had regularly misused the practices to punish students.
The House also advanced a measure to create a mental health first responder system in coordination with an emergency phone system for mental and behavioral health medical emergencies that was created by federal law.
Health officials said about 67% of all adults have received at least one vaccine dose.
The Senate also passed a bill that would allow for the expansion of telehealth services and to be covered by a patient's insurance.
The Illinois House passed a bill that would lower small trailer license fees from $118 to $36, which lawmakers said on the House floor Sunday could remedy an issue that has resulted in an uproar of complaints from their constituents.
Illinois lawmakers have ensured a hectic windup to the end of their spring session Monday, facing an agenda of high-profile issues that includes putting together a new state budget, toughened ethics rules and the future for the state's energy policy.
A gambling omnibus bill that would allow Illinois bettors to wager on in-state college sports teams on a two-year trial basis has been filed in the General Assembly on the final scheduled day of the legislative session.
Update from Springfield: Lawmakers have been working on the budget since Gov. J.B. Pritzker delivered his proposal in February, and they are pressing hard to finish the process before the General Assembly's scheduled adjournment Monday night.
Illinois lawmakers are proposing moving next year's March 15 primary to June 28, along with measures to make it easier for people to permanently receive a mail-in ballot, as part of a comprehensive election measure advancing through the General Assembly.
Senate Republicans attempted to bypass the Senate Executive Appointments Committee Monday after its chairwoman did not call several Prisoner Review Board appointees for confirmation hearings.
The 704-page budget proposal dropped around 1:30 a.m., giving lawmakers less than a day to consider contents.
With only hours to go before a midnight deadline to adjourn, Illinois lawmakers on Monday were still working to put together a state budget and packages on ethics, sports gambling and elections that include moving next year's primary to June 28.
The budget offers a far rosier picture than the "pain" — deep budget cuts — Gov. J.B. Pritzker predicted were inevitable after voters rejected his proposed constitutional amendment to allow a graduated income tax system. 
A Southern Illinoisan man who once claimed he planted two bombs at area schools and sent threatening letters to government officials has pleaded guilty in federal court to the crimes.
When someone dies while pregnant or within a year of childbirth in Illinois, that's considered a maternal death. Karen Tabb Dina is a maternal health researcher at the University of Illinois at Urbana-Champaign who serves on a state-level committee that's trying to figure out what's killing these mothers.
Congressman Rodney Davis, R-Taylorville, was in Springfield Thursday to argue the proposed General Assembly maps Democrats passed last Friday divide up communities like Springfield.
The Illinois wheat crop has excellent potential this year if estimates hold up.
A Black woman who was tased multiple times at the McDonough County Jail alleges law enforcement officers used excessive force and did not offer medical treatment after she lost consciousness and sustained injuries.
While it's been abandoned for many decades, Bum's Castle, a former concrete grain elevator in Harvey has become a landmark structure.
DECATUR — Authorities on Monday said four arrests have been made in a multi-county operation to steal all-terrain vehicles and motorcycles.
SAN DIEGO — Zach Davies gave the Chicago Cubs bullpen a break Tuesday in his return to Petco Park, throwing six shutout innings in a 7-1 win over the San Diego Padres.
A load of 14,000 chickens that were stranded in suburban Chicago when the semitrailer they were in lost a wheel were later sprayed down by firefighters to protect the tightly-packed birds from overheating.
Read the court filing by Republican leaders in the Illinois House and Senate challenging new legislative district maps that Gov. J.B. Pritzker signed into law June 4.
Illinois' Republican legislative leaders filed a federal lawsuit Wednesday seeking to overturn redistricting maps drawn by Democrats, contending the party's reliance on population estimates is "arbitrary" and "discriminatory" and violates the U.S. Constitution.
Police were looking for the person who pushed a 57-year-old fisherman into Lake Michigan on Wednesday night in the Loop.
A billboard honoring a Chicago police officer who was killed on duty in 2018 was defaced with the word "propaganda."
Peoria police were called to the 500 block of East High Point Place about 9:34 a.m. Jan. 6 on a report of a man injured inside one of the houses.
Starting Friday, Illinois will be in Phase 5 of the COVID-19 reopening plan, meaning businesses and organizations can resume normal activity, although some limited restrictions will remain in place.
A proposal to require Illinois public schools to give standardized tests three times during the next academic year has been put on pause to give educators and parents more time to weigh in, officials said Thursday.